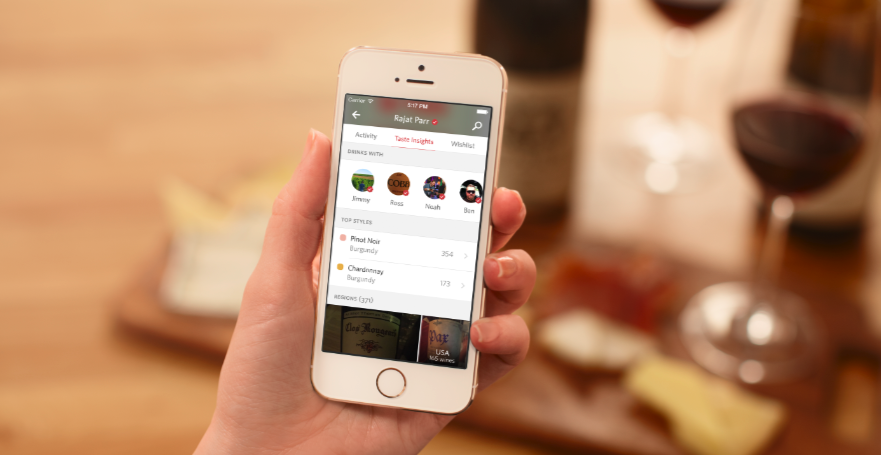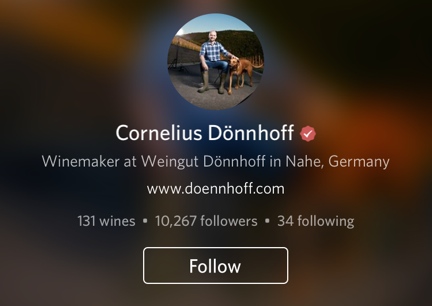 Dr. Heger Häusleboden Winklerberg Spätburgunder Grosses Gewächs 2012
Rated 9.5
Bodegas Beronia Gran Reserva Cosecha Fundacional Rioja Tempranillo Blend 1973
Dönnhoff Oberhäuser Leistenberg Kabinett Riesling 1994
Kirner Privatbrauerei Ph. Und C. Andres Fürst Dominik Kirner Spezialbier NV
"Best choice after a long wine dinner!"
Rated 9.5
Bonneau Du Martray Corton-Charlemagne Grand Cru Chardonnay 2005
Rated 9.3
Dönnhoff Grosses Gewächs Niederhäuser Hermannshöhle Riesling 2009
Weingut Dr. Crusius Schlossböckelheimer Felsenberg Grosses Gewächs Riesling 2009
Josmeyer Alsace Hengst Grand Cru Riesling 2009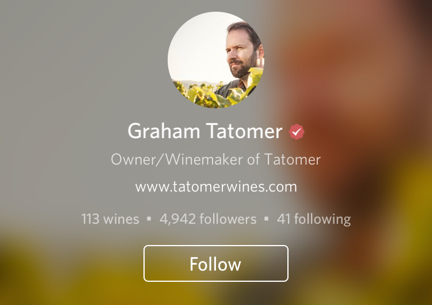 Domaine Santa Duc Prestige Des Hautes Garrigues Gigondas Grenache Blend 2010
"If Barolo and Amarone had a baby... Goes well with chili."
Rated 9.0
Alain Graillot La Guiraude Crozes-Hermitage Syrah 2010
"Winter night combo."
Rated 9.0
Weingut Knoll Ried Schütt Durnsteiner Smaragd Riesling 2005
"Rich oily mouth feel. Ripe peach and black tea flavors. Yum."
Rated 9.7
F.X. Pichler Loibner Steinertal Smaragd Reisling
"2012, clear, ehtereal, purity of fruit. Drink now or in 10 years."
Rated 9.2
The Ojai Vineyard Bien Nacido Vineyard Pinot Noir 2005
"Another winner from Tolmach. Still a bit young. The fruit is quite forward. Some autumnal flavors peering through."
Rated 9.2
Weingut Heymann-Löwenstein Schieferterrassen Riesling 2005
"Just at the point where the fruit is still lingering, but some mushroom minerality is coming forward."
Rated 8.8
Azienda Agricola Abbona Terlo Ravera Barolo Nebbiolo 2006
"Perfect for a cold, rainy night in Marin. Dark fruits, leather, strong tannin. High quality."
Vollenweider Wolfer Goldgrube Spätlese Riesling 2007
"So much energy! A baby."
Rated 9.0
Redstone Vineyard Syrah 2010
"Canada is producing some profound wines. A nice mix of fruit and spice, well-balanced and should even age well."
Rated 9.1
Château De Beaucastel Famille Perrin Chateauneuf-Du-Pape Vieilles Vignes Red Rhône Blend
"Classic chateauneuf with incredible depth of aromas and palate - aging recommended."
Rated 9.3
Château Tour De Pressac St. Emilion Grand Cru Red Bordeaux Blend 2011
"Classic St. Emilion austere and pure fruit - big tannins."
Rated 9.0
Château D'Arlay Vin Jaune Côtes Du Jura Savagnin 2004
"This was a white not rosé - deliciously oxidized - almost too easy to drink."
Rated 9.3
D. Henriet-Bazin Brut Grand Cru Bland De Noirs NV
"Leesy mineral pleasant but not stunning-"
Rated 9.0
Sartarelli Verdicchio Dei Castelli Di Jesi Classico
"The perfect crisp refreshing wine - I love verdicchio from my grandfather's Le Marche and the great Sartarelli family."
Rated 9.1
Château Cos D'Estournel Grand Cru Classé St. Estèphe Red Bordeaux Blend 1966
"1966 Cos - Still with fruit flavors left, sediment decanted - aromas and flavors remained bright and present through 2 hour dinner. A beautiful elegant wine in the old Bordeaux style."
Rated 9.4
Château Smith Haut Lafitte Pessac-Léognan Red Bordeaux Blend 2011
Rated 9.1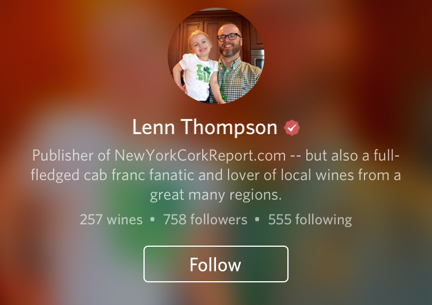 Overnoy-Crinquand Arbois Pupillin Ploussard 2011
Rated 9.0
Patrick Bottex La Cueille Vin Du Bugey-Cerdon Gamay
"Pairs perfectly with my obnoxious kids and Easter yard work."
Rated 9.1
Weingut Josef Leitz Eins Zwei Dry '3' Trocken Riesling
"Egg-dying wine."
Rated 8.8
Pellegrini Vineyards Estate Grown Unfiltered Merlot 2005
"Was a favorite at release. Still going. Spicy."
Rated 9.0
Ravines Wine Cellars Finger Lakes Meritage Blend 2005
"If you have this. Drink it now. Wow."
Rated 9.2
Hermann J. Wiemer Reserve Cabernet Franc 2007
"Black cherry and blackberry backed by licorice, spice and subtle dried herb."
Rated 9.0
Grapes of Roth Long Island Riesling 2007
"Hint of petrol to go with lemon-lime, gravel and lemon zest. Surprisingly fresh given its age and hot vintage."
Rated 8.8
Lieb Family Cellars Bridge Lane Rosé Cabernet Blend
Rated 8.6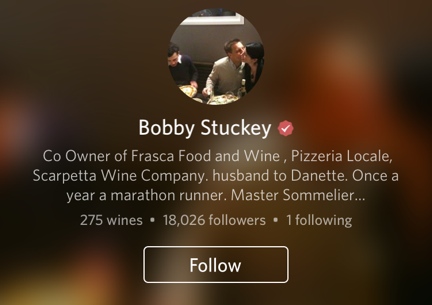 Ronco Del Gnemiz Bianco San Zuan Friulano 2013
Rated 8.5
Domaine François Cotat Les Culs De Beaujeu Sancerre Sauvignon Blanc 2013
"Thanks Matthew Mather for the exquisite blinder."
Rated 9.3
Clos Rougeard Les Poyeaux Saumur Champigny Cabernet Franc
"Rated 9.0"
Borgo Del Tiglio Ronco Della Chiesa Collio Malvasia 2010
"So good."
Rated 9.1
R. López de Heredia Viña Bosconia Reserva Rioja Tempranillo Blend 2003
"Blind tasted on this by my staff. Ouch tannins fooled me."
Rated 8.5
Forlorn Hope Que Saudade Verdelho 2012
Rated 8.8
Ferdinand Central Valley Albariño 2013
"Cool Cali Ferdinand."
Rated 9.3
Domaine Ramonet Batard-Montrachet Grand Cru Chardonnay 2009
"The vineyard that gave two villages a new name."
Rated 10