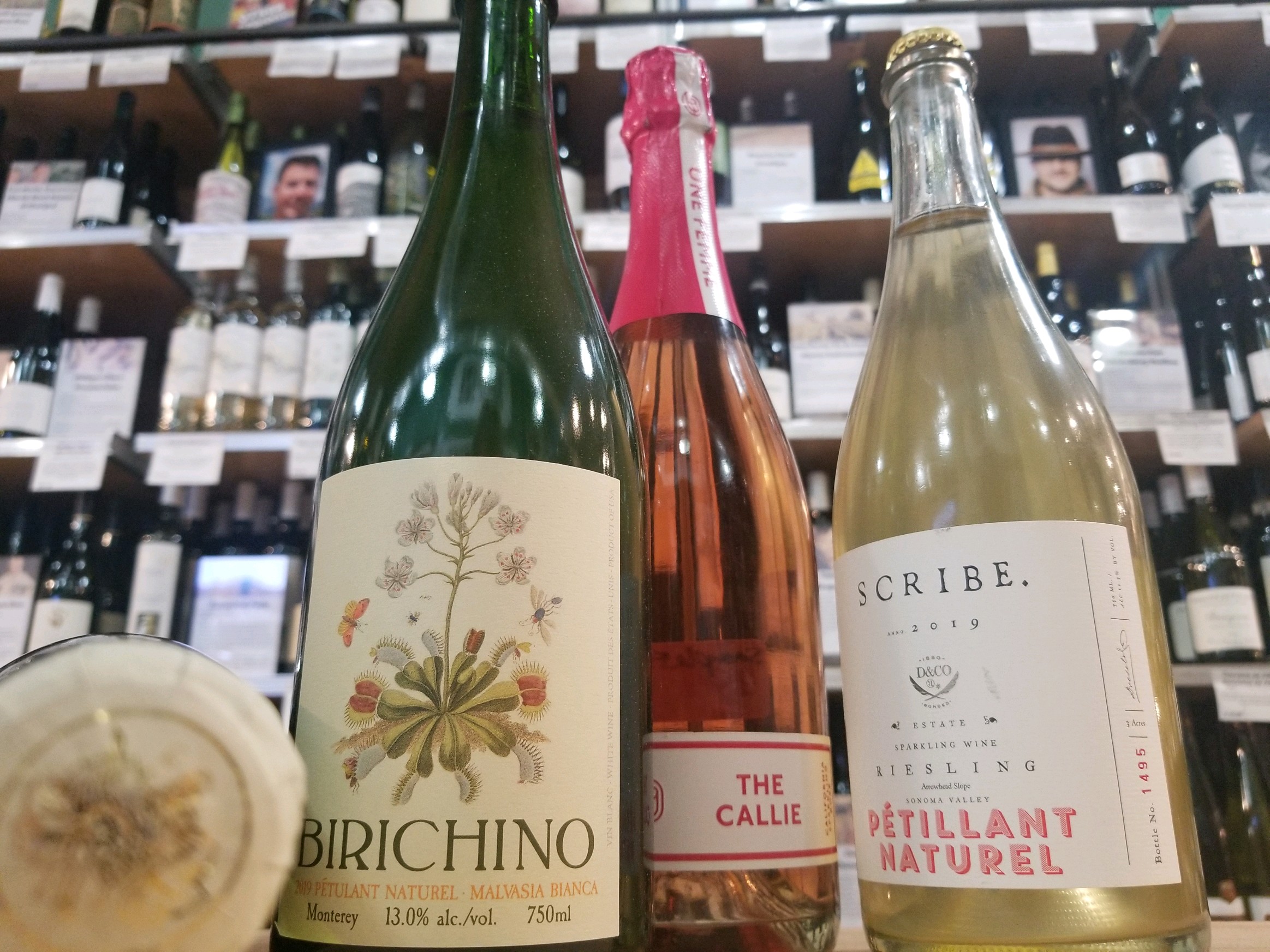 "I only drink Champagne on two occasions, when I am in love and when I am not." Coco Chanel
It is very natural to be intrigued by sparkling wine. Not only does the experience offer us the excitement that comes with all wine, the added carbon dioxide provides an extra tactile sensation that is inherently pleasurable.
Historically sparkling wines have been relegated to special occasions and holidays but no more. Even though this review of California sparkling wines comes at the start of the 2020 holiday season, I would like to take this opportunity to remind everyone that wine is for every occasion. In the past decade we have seen an increase in interest from California winemakers in taking sparkling wine seriously.
The first early forays into bubbles were primarily marketing attempts to diversify portfolios. The few producers that actually made sparkling their focus include Roederer Estate in Mendocino County and Schramsberg Vineyards in Napa County. Both of these producers focus on traditional champagne methods and varietals. Today serious sparkling wine in made from many very talented winemakers that do not exclusively focus on sparkling and go beyond the methods and grapes associated with traditional champagne.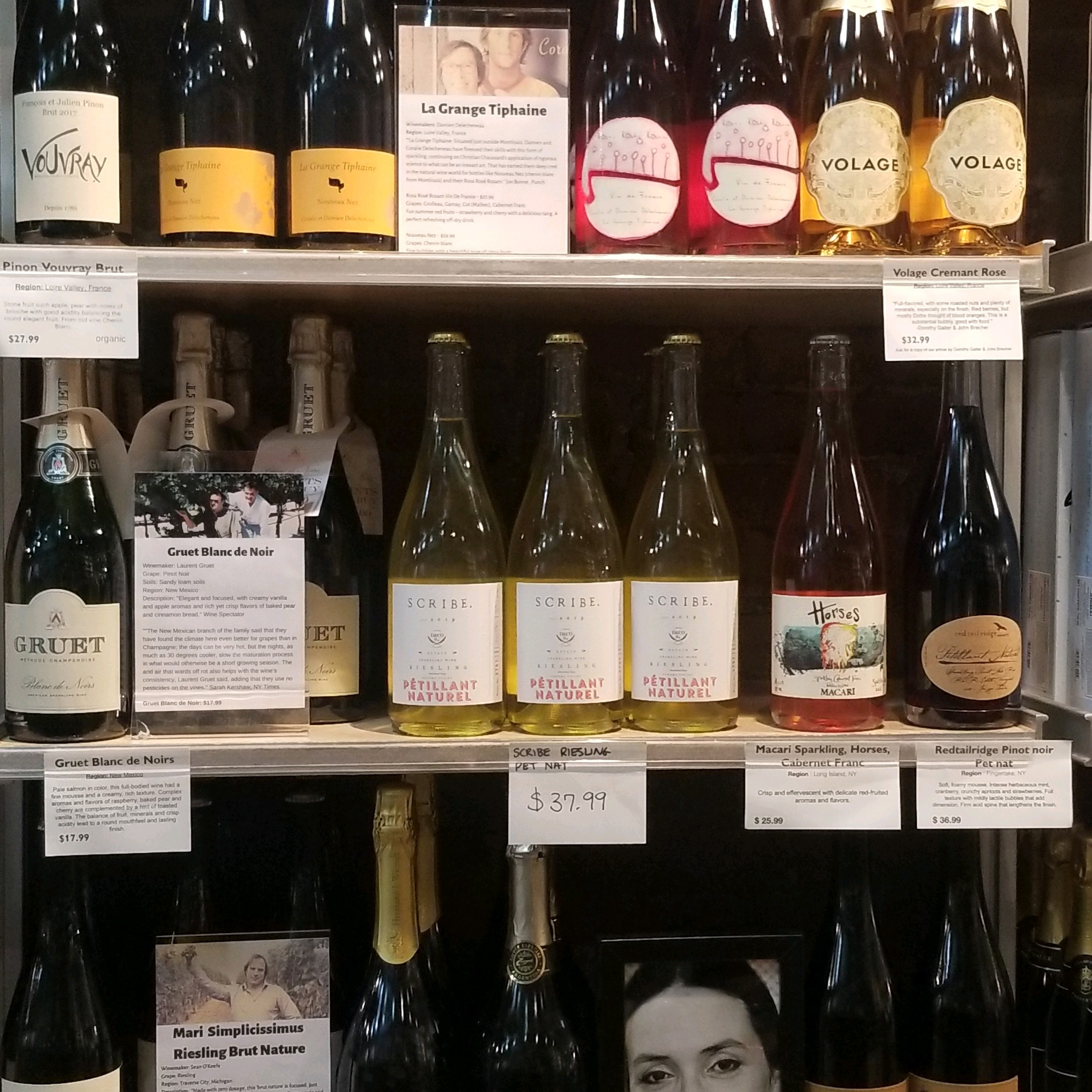 The following offers a cross section of the bubbles (in no particular order) coming out of contemporary California that you should consider for your next bottle.
Schramsberg Vineyards – 2017 Blanc de Blancs – $41
Schramsberg Vineyards is one of the first brands that set out to focus specifically on sparkling wine in 1965. They offer an extensive selection of limited production releases and late disgorged wine but their Blanc de Blancs is a consistent pleaser, the first wine they started producing in 1965 and the first California sparkling based on Chardonnay.
A complex blend of stainless steel and oak fermented Chardonnay keeps this wine consistent year after year. Golden apple and pear on the nose shifts into a more baked pineapple and pastry palate.
Une Femme – The Callie Sparkling Rose – $31
Une Femme is a sparkling wine brand that celebrates female winemakers. The Callie is produced by winemaker Samantha Sheehan of POE Wines in Napa. Samantha Sheehan's own brand was inspired by the wines of Burgundy and Champagne.
The Callie is a blend of Pinot noir, Mourvèdre and Chardonnay. This combination provides a thirst-quenching result. This wine is perfect for your everyday celebration of life, something we need more of in this crazy year. Juicy and lush cranberry with hints of sweet roe water.
Cruse Wine Co – 2017 Tradition Sparkling – $60
Winemaker Michael Cruse is one of the first New California winemakers to push sparkling into the foreground. Even though his brand does not exclusively produce sparkling, the offers with bubbles are some of the best coming out of California. The sparkling wines from Cruse Wine Co are a perfect combination of tradition and experimental.
For example, here we are recommending the more traditional example of sparkling wine. But also seek out the single vineyard sparkling St Laurent for something a little different.
Scribe Winery – 2019 Riesling Pet-Nat - $38
Scribe Winery in Sonoma was founded in 2007 with the theory that humanity needs to cultivate a heathy relationship with nature. Everything produced by the winery comes from their estate property where all everything is farmed "Forever Wild." In addition, with non-interventionist winemaking practices, the resulting wines are vibrant and expressive of the unique site.
The Riesling Petillant Naturel produces a sparkling wine in a method that different from the standard Champagne method. Instead of adding sugar for a second fermentation to produce the carbon dioxide, the wine is bottled during the first fermentation retaining more primary aromas and flavors from the vineyard. Think orange rind and quince.
Birichino – 2019 Pet Nat Malvasia Bianca – $35
Birichino combines influences from around the world and source from a large selection of small, family-owned vineyards. This wine goes well beyond the traditional sparkling notions by sourcing a lesser know grape (Malvasia Bianca) from an underrated California wine region (Monterey).
This is another wine produced in the petillant natural method that retains a refreshing style wine. Because this method of sparking retains some of the yeast in the bottle, do not be afraid of a little settled haze in the same way bottle conditioned craft beers do. Expect a very floral wine.
Merriam Vineyards – 2018 Blanc de noir Sparkling Wine – $45
Merriam Vineyards is a boutique winery in the Russian River Valley. With over 20 acres planted to all of the Burgundian and Bordeaux varietals, much of their production is estate and made from organic grapes.
Their sparkling wine is only produced when conditions are prefect and therefore this is a wine you will not see made every year. In 2018, the sparkling was made completely from organic Pinot noir clones 667 and 777. Produced in the traditional champagne method, this wine offers vibrant notes of lemon and all-spice.
Blue Ox Wine Co – 2019 Stranger than Paradise Sparkling Passetoutgrain – $34
Blue Ox Wine Co is another pioneer of the early serious sparkling movement in California. Like Cruse Wine Co, Blue Ox offers both more traditional and unique options in their line up.
The only red sparkling wine on this list, Stranger than Paradise is a phenomenal wine made from Valdiguie and Pinot noir. Delicious palate filled with cherry, red apple and blackberry. If looking for an interesting wine for Thanksgiving, look no further.
OTHER CALIFORNIA SPARKLING OPTIONS TO LOOK FOR
Wenzlau Vineyard – L'Inconnu Blanc de Blancs – $60
Roederer Estate – L'Ermitage Brut – $55
Under The Wire – Bedrock Vineyard Old Vine Sparkling Zinfandel – $69
Donkey and Goat – Chardonnay Lily's Cuvee Anderson Valley – $39
Scar of the Sea – Solera Methode Ancestrale Bien Nacido Vineyard Chardonnay – $38
Onward Wine – Petillant Naturel Rose of Pinot noir – $30