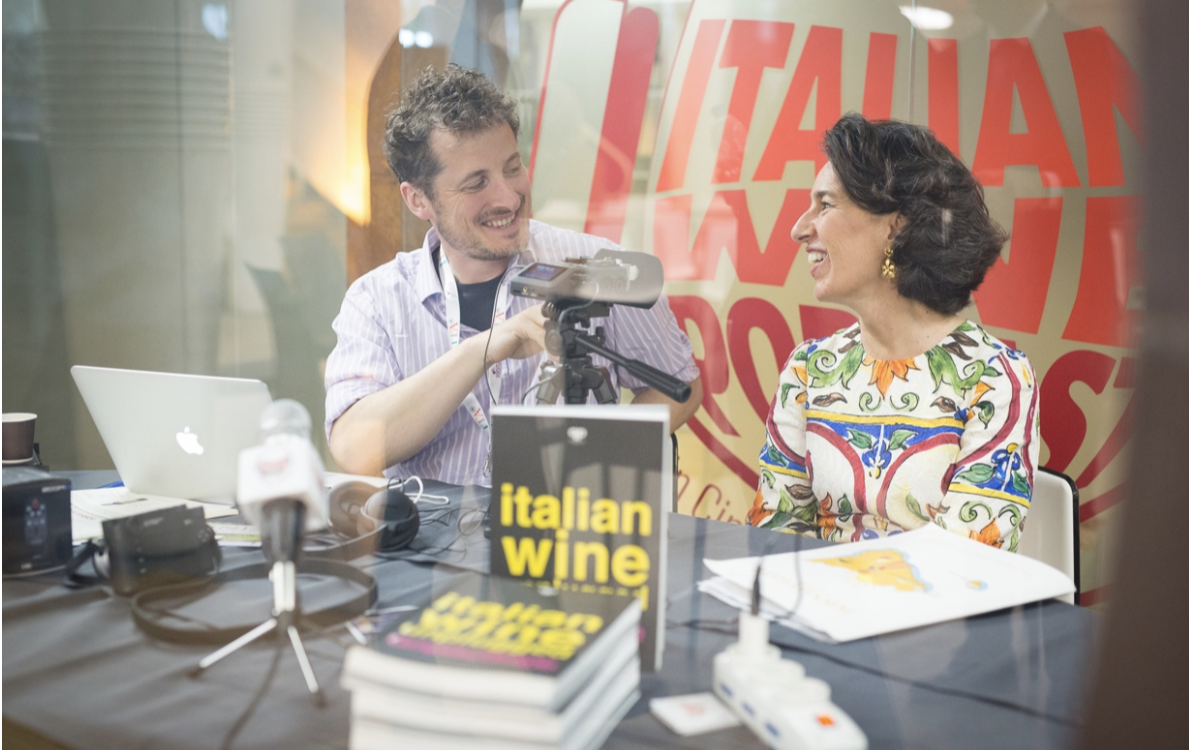 The Italian Wine Podcast has just celebrated its second anniversary. Having produced over 181 episodes the podcast has become the authoritative voice for Italian wine in the audio format.
Hosted by the James Beard Award wine journalist Monty Waldin the podcast features Italian winemakers, journalists and Italian wine industry celebrities. Waldin, who previously produced and starred in a wine related television series in England for Channel 4 and is the author of eight celebrated wine books, brings a touch of unpredictable laconic British wit to the production. Each episode lasts for about 15 minutes and manages to unravel and explain the complex world of Italian wine in an entertaining way.
The podcast is the passion project of Korean-American wine business entrepreneur Stevie Kim who is also Managing Director of Vinitaly International. Kim commented on the anniversay: "I have invested personally in the podcast project because I believe audio is immediate and frictionless. This immediacy and ability to reach wine-lovers while they are commuting to work, jogging, or working is a very effective way of bridging the gap between the Italian wine community and the rest of the world. In devising the project two years ago, our intention was to give voice to Italian wine producers but also to wine professionals who promote Italian wine world-wide and who provide their precious insight into the way the Italian wine category can be better positioned in their home markets."

Check out the Italian Wine Podcast on available on SoundCloud, iTunes, XimalayaFM (for China) and on the official website.
Read Monty Waldin on Grape Collective.