The Abruzzo region is known for honest, value wines. For many years the region was recognized for the production of vast amounts of bulk inexpensive wine that was made by a small group of very large cooperative wineries. Recently the wine landscape has shifted and Abruzzo is becoming known for high quality artisanal wines based around its native grape varieties. The best known wines of Abruzzo are made from Montepulciano grapes. In his New York Times Wine School, Eric Asimov described it thus: "Montepulciano d'Abruzzo may not have much in the way of star power, but you'll get a good drink of wine."
Abruzzo is located on the east coast of Italy, about a two hour drive from Rome, and is defined by mountains and its adjacency to the Adriatic Sea. Sixty-five percent of the region is covered by mountains which serve as a tempering influence on the climate, blocking many storms that originate from the west while the sea offers a moderating influence on the temperature.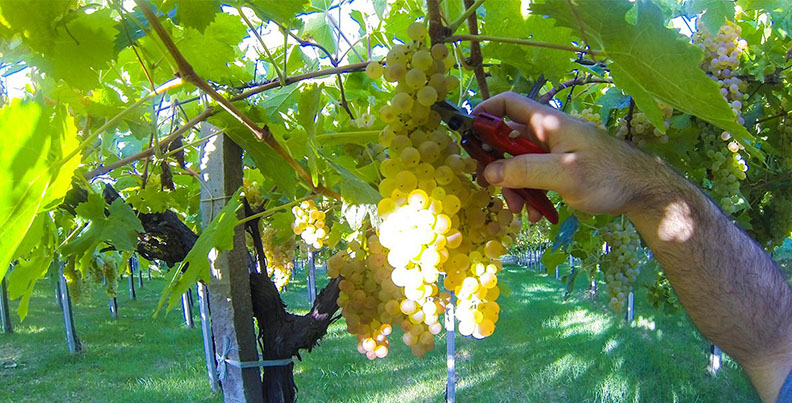 Cantina Orsogna, a cooperative winery located on the slopes of the mountainous Majella National Park about nine miles from the Adriatic Sea, is run on organic and biodynamic principals. In addition to his focus on organics and biodynamics, winery director Camillo Zulli is a strong advocate for some of the lesser known grapes of Abruzzo including Cococciola and Pecorino. Grape Collective talks with Camillo Zulli about his organic crusade and the beauty of Abuzzo's native grapes.
Christopher Barnes: Camillo, what is the story behind Cantina Orsogna?
Camillo Zulli: Cantina Orsogna was founded in 1964 by seven vine growers. Now it has 600 partners, 450 are vine growers and 150 are olive growers. We are very interconnected - and Cantina Orsogna is a collection center at every single harvest.
How do you produce such high quality wine at such a great price?
We process 20,000 tons of grapes of which 30% are biodynamic and the rest are organic. I started in 1995 as an inspector for organics. I was working in other segments as well to test whether the farms were compliant with organic laws. So in 1995 I was one of the early adopters to organic practices. In 2003 I started to convert from organic to biodynamic. It has been 28 years that I have been in the organic wine segment.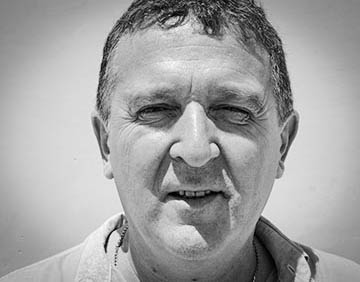 We have vineyards at 400 to 500 meters (1,300 to 1,600 feet) above sea level. This is a good elevation where we don't have major pressure with insects and fungus. We are in a good position because of the altitude, the ventilation, the position which is between the Majella Mountains and the sea. Even if some of the vineyards are not certified all of the vineyards are organic. About 20% are not certified but are practicing organic. Some of the older producers don't like paperwork or people visiting them so they won't get the certification. Those grapes are vinified separately, they are not vinified together with our organic and biodynamic wines.
What are some of the differences between organic and biodynamic viticulture here?
We choose biodynamic according to the aptitude of the vine grower because there is a lot of work to become biodynamic rather than just being organic. With biodynamic you have a closed cycle. We work with five or six cow farms who are dedicated and provide compost specific for our biodynamic growers. Also the climate where the grower has the vineyards has to be favorable for biodynamics. Another thing is you can not use organic fertilizer in biodynamics - we use crop rotation so that you use legumes in some areas and they bring organic nutrition to the land and they add nitrogen. And this helps to naturally restrict parasites to the vines. Also the use of copper is regulated. Copper is limited to three kilos per hectare per year with biodynamic viticulture where as in organic it is six kilos.
With biodynamics the place where the vines are is important - so for example it shouldn't be close to rivers so there is no humidity.
Take a 360-degree virtual reality tour of Cantina Orsogna. This experience only works in certain browsers including Google Chrome. You can also experience the VR tour directly on Youtube.
Talk a bit about the native grapes you work with here.
Let's talk about white indigenous grapes. We have mainly four: Pecorino, Passerina, Cococciola and Montonico. Cococciola and Montonico are very limited in production. Pecorino and Passerina are the most popular ones. Pecorino takes its name from the shepherds that take their sheep from the mountains to the sea. They were going from Abruzzo to Puglia for the season. The sheep were very much attracted to grapes and they would eat the grapes. Passerina is called so because it is a favorite grape of a bird called Passero. These are the two most popular.