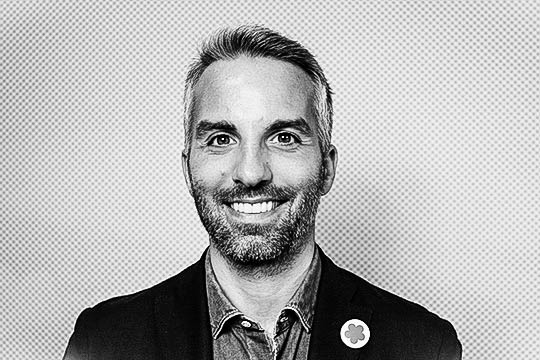 Located in central Italy is bucolic and picturesque Umbria, a land of verdant rolling hills and charming medieval towns earning it the nickname "green heart of Italy." The fourth smallest region in Italy, it is also the only Italian region without a coastline or international border. Umbria is surrounded by Tuscany, Marche and Lazio, and includes 11 classified DOCs mainly known for the production of white wine made from Trebbiano (known locally as Procanico), Verdello, Grechetto, Drupeggio and Malvasia. The primary red grape cultivated in the region is Sangiovese, but other varieties including Gamay, Merlot, Cabernet Sauvignon and the indigenous Sagrantino grape are also planted.
Winemaking in the region dates back to the Etruscans over 2,000 years ago, but for much of the time production was mostly limited to personal consumption among family and friends. Historically dwarfed by its more well-known neighbor Tuscany, annual wine production in Umbria is less than one third than that of Tuscany with about 600 to 800 million liters made yearly. Despite living in the shadow of Tuscany, in recent years winemaking in Umbria has been undergoing a bit of a renaissance with local producers refining indigenous grapes and embracing sustainable, organic and natural farming practices garnering the region international recognition.
Grape Collective talks to Luca Baccarelli of Cantina Roccafiore about organic winemaking in Umbria and native grapes Grechettto and Sagrantino.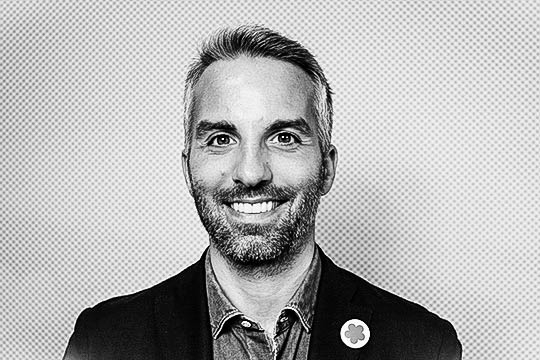 Christopher Barnes: Luca, give us some background on the family estate.
Luca Baccarelli: My father founded Roccafiore, that's the name of the estate, in 1999. We bought land without buying vineyards, and we planted all new vineyards. At that time, we had no idea about anything in the wine world, in the wine business, how to make the wine, how to manage the vineyards. So we had the help of a consultant winemaker named Hartman Donà. At that time he used to work for Cantina di Terlano, that's a very famous winery in Alto Adige, so he has been consulting for us until the vintage 2014 and then now is like a tutor to me and I'm doing most of the job by myself. Even if I haven't studied as a winemaker.
So after the year of the foundation, we bought the land, we planted new vineyards, and we have been farming organically since the beginning. The end of '90s it was not trendy to make organic wine, but for us it was something we believed in, we still believe of course in making wines in a natural way with a very natural approach, and possibly in a responsible way. So it means respecting the environment and for this reason we use 100% solar panels and organic fuels for the tractors, so we produce our own energy. We use many natural techniques for managing the vineyards. For example we planted something between the rows of the flats for the vineyards for feeding the soil, because we believe the soil is important like a human being.
Why did the family decide to make wine in Umbria?
First because we are from Umbria, so we are very connected to our land. So this is the first reason. Then Umbria is like Cinderella compared to Tuscany. So we can offer a kind of new proposal of wines, offering new varieties because the indigenous varieties from Umbria are almost unknown in the shadow of the big Tuscany wines or maybe other wines from Italy. So for many reasons Umbria is really interesting.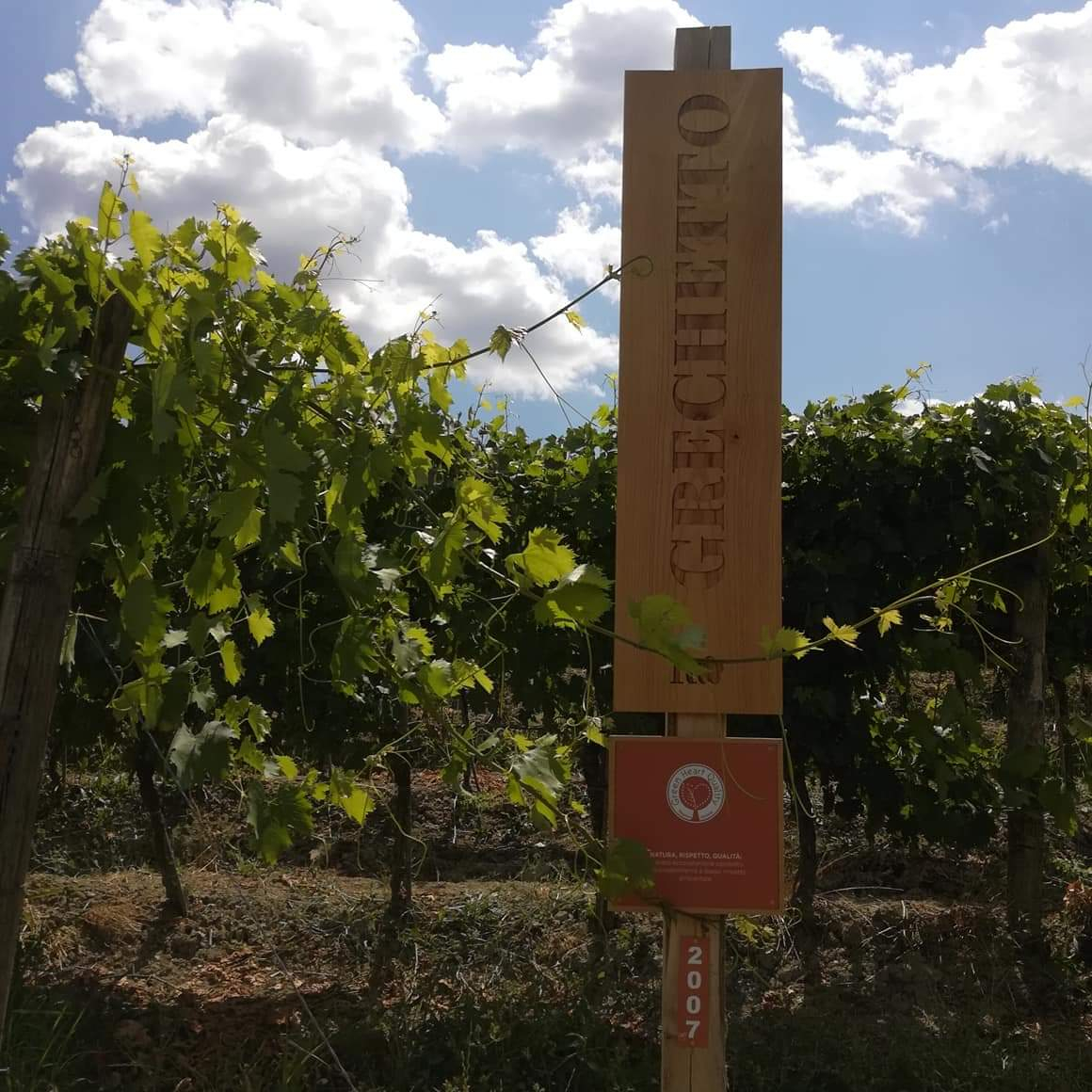 Talk a little bit about the soil and the climate in Umbria.
We are in Todi, where I was born and grew up. This is where my family decided to have the winery. Todi is a quite new emerging appellation that was a DOC in 2010 so very, very new. We can say that the story of Todi is happening now. And it's very specific terroir, very different than the other wine appellations in Umbria. Because you have we can say two main wine appellation: Orvieto and Montefalco. Orvieto is a more volcanic soil and white wines but most of the wines are with international grapes, and then we have Montefalco, warmer in terms of climates and clay in terms of soil and only red grapes. Todi is in the middle and we have a very special microclimate with fresh wind that's blowing every day especially in the summer. A lot of temperature variation between nights and days and a special soil that's white clay and with a good amount of limestone. So this is something that gives some nice identity to the wine and you can understand the signature of the terroir of Todi.
What is the philosophy of winemaking at the estate?
We have been very focused since the beginning on the local varieties of course, but with a new approach, a new school of approaching the local varieties, the indigenous grapes that we have. And talking about Grechetto for example because Todi is the homeland of Grechetto, we have a local clone that is the G5 clone that gives to the grape the name of Grechetto di Todi. For example before Roccafiore, Grechetto was only made by very big wineries, cooperatives or big industrial wineries in one-liter bottles, with screw caps or in a big box. So for very simple, daily drinking. Not with an identity of high quality wine.
We believe that the Grechetto can be used also for something important, so we have a high quality approach. I usually compare Grechetto to Verdicchio because we are the same latitudes, just if you jump on the other side of the Apennines you will find Matelica and Castelli di Jesi Verdicchios. We are not that far and for many reasons the texture, the acidity you can compare these two grapes. So why not make a great Grechetto because there are so many great white wines made with Verdicchio.
So in terms of philosophy, we want for example, our main focus to be the elegance. So even if we work in a very natural way we try to keep every wine clean, elegant, fresh, with a vertical profile. So not flabby, flat wine and so for this reason we try to play a little bit in advance to pick earlier and to preserve freshness and acidity because I can say that the Grechetto has a very Mediterranean profile. So, with timing, it's like pasta. So 30 seconds later or 30 seconds before you don't have the perfect pasta. And you have to pick the Grechetto at the perfect time, you have to play in advance because you lose the acidity and you can emphasize the Mediterranean profile, but the life of the wine can be too short, and the wine a little bit too flabby.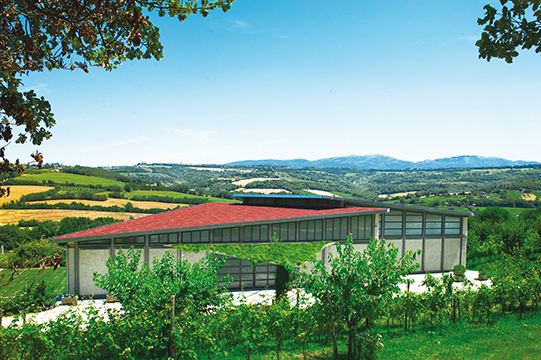 Talk about some of the other native grapes. You work with Sagrantino as well.
This is a new project, we bought a property in Montefalco, and we approach the Sagrantino in a different way, so it means short maceration, because Sagrantino is the most tannic grape in the world. So you don't need to keep the wine in touch with the skin for a long time. Seven days is enough for giving what the wines require for the Sagrantino, I mean require for being a real Sagrantino.
And then, another new school approach is using the big barrels, because everybody in Montefalco is using barrique. New barrique, new oak brings a new addition of tannins on a big amount of tannins on the DNA of the grape. So it is nonsense for me using new oak and so that's why we are using big barrels and older oak that we have been using for several years. And doing so we can achieve our idea of making a very elegant and gentle, delicate Sagrantino.
What are the challenges of farming organically in Umbria?
To be honest it's hard but it is not that hard because in our specific area, in Todi, I mentioned before the everyday wind for example, that we have in spring and summer that for us is super important because the rain can bring a lot of problems for the health of the vineyards, of the grapes. But having the wind every day is easier to dry the skins and to dry the grapes and to have healthier grapes when it is the time for picking, for example. It's hard but is not as hard as it can be in other wine regions.
And what percentage of the wineries in Umbria are farming organically? Is it something you are seeing more of?
It is growing in number, especially smaller artisanal wineries, maybe with less than three hectares. That's very nice because it means that there is a kind of sensibility that is very important. But I think it is challenging with being organic with a big portion of hectares, because if you have only three hectares to take care of it is different than having maybe 50 hectares. So we are not a big winery, a big estate, only 15 in Todi and Montefalco, and for us it is still pretty hard. But harder with bigger dimensions.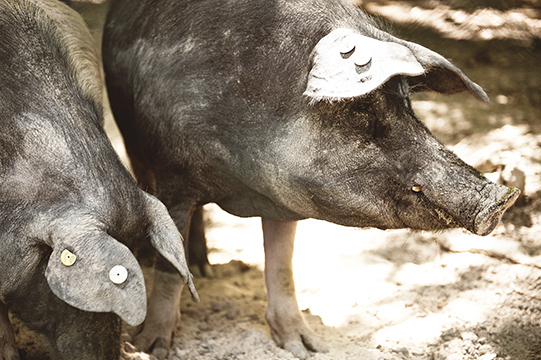 Fantastic. And in terms of the food in Umbria, what kind of foods would you get there and what do you pair with your wines?
A few typical ingredients from the region you have black truffle, also white truffle in a specific part of the Apennines, but the black truffle from Norcia is one of the most famous products, and for example is a perfect pairing if you do a very simple pasta with the black truffle, that's a truffle that you can find in the summer. It's a perfect pairing with a white wine especially with Grechetto because you have good structure, good body. But most of the traditional recipes are made with meat. We have wild boar, we have lamb. I think there is a reason why we have Sagrantino in Umbria, because for that kind of meat we need a lot of tannins to wash the mouth after a big portion of wild boar or lamb.
Banner by Piers Parlett