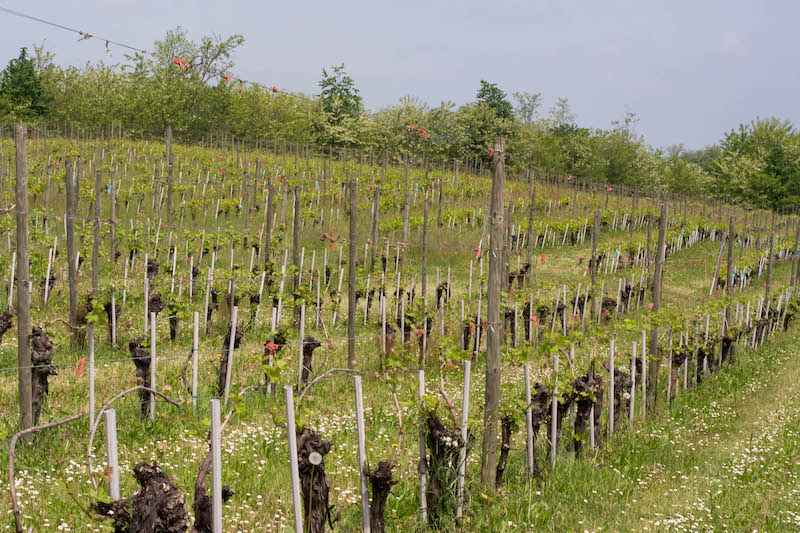 If Emilia-Romagna calls only Lambrusco to mind, La Tosa's Stefano Pizzamiglio would like you to reconsider. "I hope people will recognize that in some terroirs of Emilia-Romagna, our wines can develop texture, depth, complexity, and aging potential with the pleasantness and immediacy of our region." The wines of La Tosa offer us a singular insight into three native varieties, nuanced translators of the rare mineral-rich red clay soils at the heart of the Colli Piacentini. La Tosa's wines feature on the list at Massimo Bottara's three-star Michelin Osteria Francescana. Surely they are worthy of your attention, too.
For most of the past century, the Colli Piacentini was little-charted territory on the Emilia-Romagna wine map. It took neo-traditionalists like Elena Pantaleoni (La Stoppa), Guilio Armani (La Stoppa and Denavolo), and Massimiliano Croci (Tenuta Vitivinicola Croci) to stick a bright red pin in it. Their disregard for fashion and frank celebration of indigenous grapes and distinctive terroir through a combination of extended maceration and cellar minimalism brought fresh energy and attention to this corner of northwestern Italy.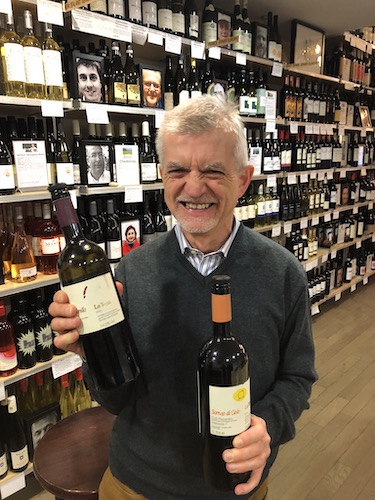 It is here that, some decades earlier, brothers Stefano and Ferruccio Pizzamiglio came as boys, on vacations from their home in Milan. The family was drawn to a holiday house, La Tosa, circa 1920, in the village of Vigolzone, where the boys' mother had grown up. The property came with some abandoned fields. The family planted vines; a hobby.
(Photo: Stefano Pizzamiglio, winemaker at La Tosa, visits Grape Collective)
Stefano went on to study medicine, like his father, but was increasingly consumed by wine. "Soon I was spending all my money at the enoteca," he laughs. By 1980, the family had expanded its holdings to 16 hectares surrounding the house. Over the next three years, they planted 10 of them to a mix of then-fashionable French varieties and the three principal native grapes of the region: Malvasia di Candia Aromatica, Barbera, and Bonarda. They built and opened a winery, later including a modest agriturismo and wine museum. After their father's death, Ferruccio took charge of the vineyards, Stefano the technical side.
Stefano is animated talker, passionate and inclined to a mysticism-tinged vocabulary to describe his awe and respect for the earth and the vines. He feels most strongly influenced "by the terroir culture of France, which gave me the desire to learn and understand more about my own," a common perspective today of course but much more revolutionary in the Italy of 40 years ago, when Stefano was starting out.
"At La Tosa we wanted to follow the book of nature," he says. "And I hope people understand that there are more limits to the human mind than to nature's potential." This philosophy led the brothers first to organic farming (certified by Suolo e Salute since 2018), then to a ceaseless search for ways to come closer to capturing the rhythms of a vintage, the imprint of the soils, the spirit of the varieties. This has included a long-term study of "La Tosa" yeasts and a drive to minimize SO2 additions.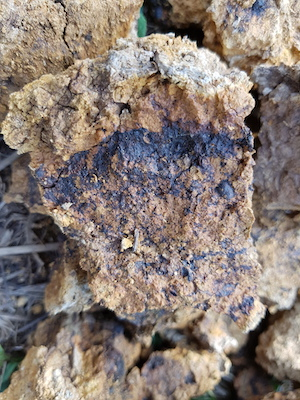 "We are in Val Nure," Stefano explains, "the Emilia you cannot imagine" -- in the heart of the hills above Piacenza, where the region touches Lombardy and the Piedmont. This is northern Italy to be sure, but here, where the broad plain of the Po meets the Apennine foothills, the climate is warm, sundrenched -- "almost Tuscan," per Stefano. What makes Val Nure most distinctive for wine growing are the heavy clay and mineral-rich red soils known as terra rossa antica. "These are the most ancient soils of Emilia-Romagna," Stefano asserts. "They are in many of the hills of Piacenza, some of Parma, and a few of Modena, Bologna, and Romagna. These alluvial deposits from the Po River were undisturbed by geologic activity for eons, so rain washed out much of the nutrients and calcium (which exists, but at a depth of 1.5 meters, so the soils are not considered calcareous) and left abundant mineral substances -- oxidized iron, silex, manganese, and more. You can see in the soils actual bands of iron, or ferretti."
(Photo: Iron bands, or "ferretti" in the terra rosa antiche soils of La Tosa)
This mineral content is responsible for the flintiness and particular sapidity of wines grown here. The heavy proportion of clay (up to 40%) acts, as Stefano describes it, "as a kind of bank that stores a lot of substances and slowly gives them to the vines, increasing texture." The result is wines of power and intensity, loaded with phenolic grip, but also brightly mineral. The wines are outstanding now, but offer significant aging potential; Stefano estimates 25 to 30 years for both reds and whites.
Sorrido di Cielo Colli Piacentini DOC 2016, 100% Malvasia di Candia Aromatica
Of the 17 Malvasias that make up this varietal group, Malvasia di Candia Aromatica is most emblematic of the Colli Piacentini. Thick-skinned and (obviously) aromatic, this variety can give dry, sweet, or -- most commonly in this region -- lightly sparkling wines of spicy, exotic fruit notes and intense perfume. What distinguishes La Tosa's take is that the wine is still, dry and above all true to terroir. The idea behind it, Stefano asserts, is "to highlight a variety that is too often exploited by poor vinification." His approach is to start with low-yielding old vines from his best sites: four small parcels at 210 masl, on a mix of Guyot and Casara trellising, in soils with a higher proportion of sand that give concentration, not heft or fleshiness to the wine. Cluster thinning and hand selection of smaller berries results in at most 1.5-2 kg of fruit per vine at harvest. The aim, Stefano says, is always to extract herbaceous aromas along with the exotic fruit and intense white flower notes for which Malvasia di Candia Aromatica is known.
Stefano points out, "When we used to pick, the climate was changing, but our minds had not yet changed." Grapes could get overripe or raisinated on the vine. "Now we pick Malvasia between late August and the first days of September," to capture optimal phenolic ripeness without overexuberance of fruit or body. In 2016, Stefano says, "we picked a symphony, by which I mean that within the grapes there were very different characteristics, aromas, and tastes due to the different vineyards and specific soil types. In the cellar, I try to have my mind open, to read the vintage, to understand its personality. The temperature-controlled fermentation was quite long [experiments with native yeasts are ongoing] and I stopped it at 7.5 grams of residual sugar. We did not rack the wine, but left it on the lees for three months, making one batonnage every week, clarifying and filtering the wine, with a second SO2 addition at bottling in March." In the glass, this wine offers beautiful harmony and structure, the combination of tannins and texture, freshness and flavor intensity make it so alluring but without weight or oiliness.
Vignamorello Gutturnio Superiore DOC 2015, 60% Barbera, 40% Bonarda
Vignamorello comes from La Tosa's top cru for Barbera and Bonarda. It sits at 190-200 masl, again with clay-rich soils on very well-exposed sites. Thanks to Guyot trellising and meticulous canopy management, the berries have ample sunlight and ventilation. "For Vignamorello, we plant on the upper, less fertile part of the slope (Barbera, to give very good results, must suffer a bit), where we get smaller clusters and berries."
Bonarda is what Italian native grape authority Ian D'Agata calls "a headache, Italian style, and without drinking any wine." It is the name of a great many grapes -- some synonyms, others distinct varieties, still other wine styles rather than varieties, all depending on the region or subregion and its traditions. For our purposes, we need only know that Bonarda, in the Colli Piacentini, it is a grape with ample tannins that take well to oak aging, giving robust, full-bodied, red-fruit driven wines.
These characteristics make Bonarda an ideal blending partner for Barbera, whose high acids and spicy, earthiness lift and enliven the region's traditional Gutturnio blend. La Tosa's Vignamorello Gutturnio Superiore DOC 2015 is (vintage dependent) 60% Barbera, 40% Bonarda. Grapes are again all hand harvested, Barbera in mid-September, Bonarda about 10 days later to ensure its tannins are fully ripe. After destemming and gentle pressing, Barbera macerates for ten days, Bonarda fewer than five, to minimize tannin extraction. After alcoholic and malolactic fermentation in stainless steel, the wine is raised in neutral barrique and a small proportion of stainless tanks, and bottling takes place in July after vintage. In this process, says Stefano, "We are looking for clean wines of elegance, depth, and power that must be true to Emilia." The warm 2015 vintage gives a full-throttle expression of Gutturnio, intense and savory, yet its 14.5% abv stills reads as balanced and fresh. A tribute to Stefano's sensitivity, responsiveness, and respect.