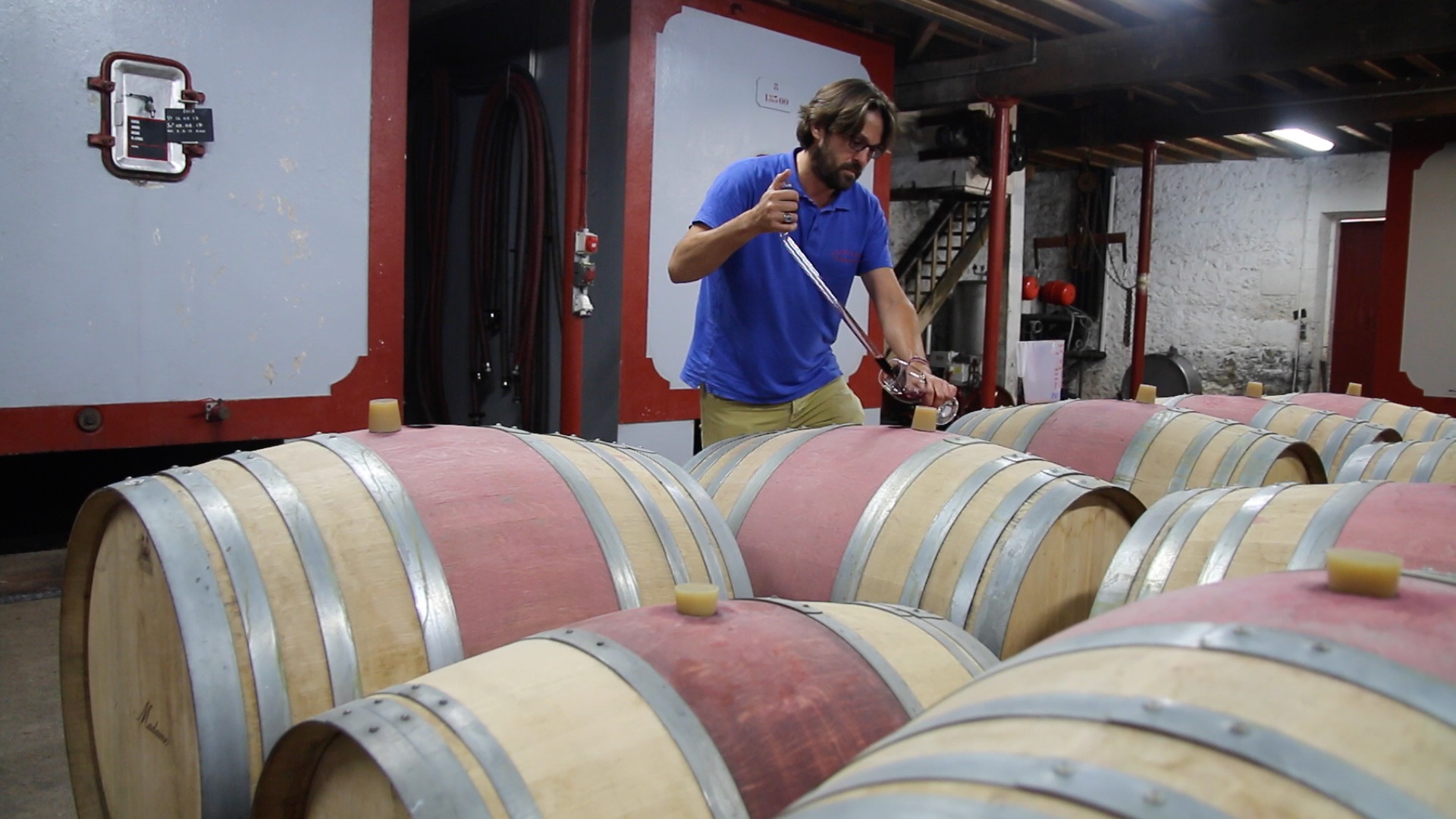 Bordeaux is a wine region that elicits strong opinions. Stuart Pigott, in a series of articles on Grape Collective, has outlined some of the challenges the region is facing. The famous classified châteaus (Lafite, Haut-Brion, Latour) are so expensive that drinking these wines is beyond the reach of ordinary mortals. Pigott points out: "The production 2005 Château Haut-Brion in Pessac-Leognan/Graves was 108,000 bottles of First Growth wine and already in March 2007 the retail price was well over Euro 600 per bottle."
There are also image and taste issues. Bordeaux has become associated by many with the critic Robert Parker's favored style of big, bold, expensive tasting, fruity wines. As with many things, one decade's style can become another decade's gaudy eyesore. There has been a reaction against Bordeaux from critics and consumers alike, and areas like Burgundy with its small plots and terroir-focused winemaking have garnered the positive critical glow at the high end of the wine market. As far back as 2010 Eric Asimov wrote in The New York Times: "They see it as an expensive wine for wealthy collectors, investors and point-chasers, people who seek critically approved wines for the luxury and status they convey rather than for excitement in a glass."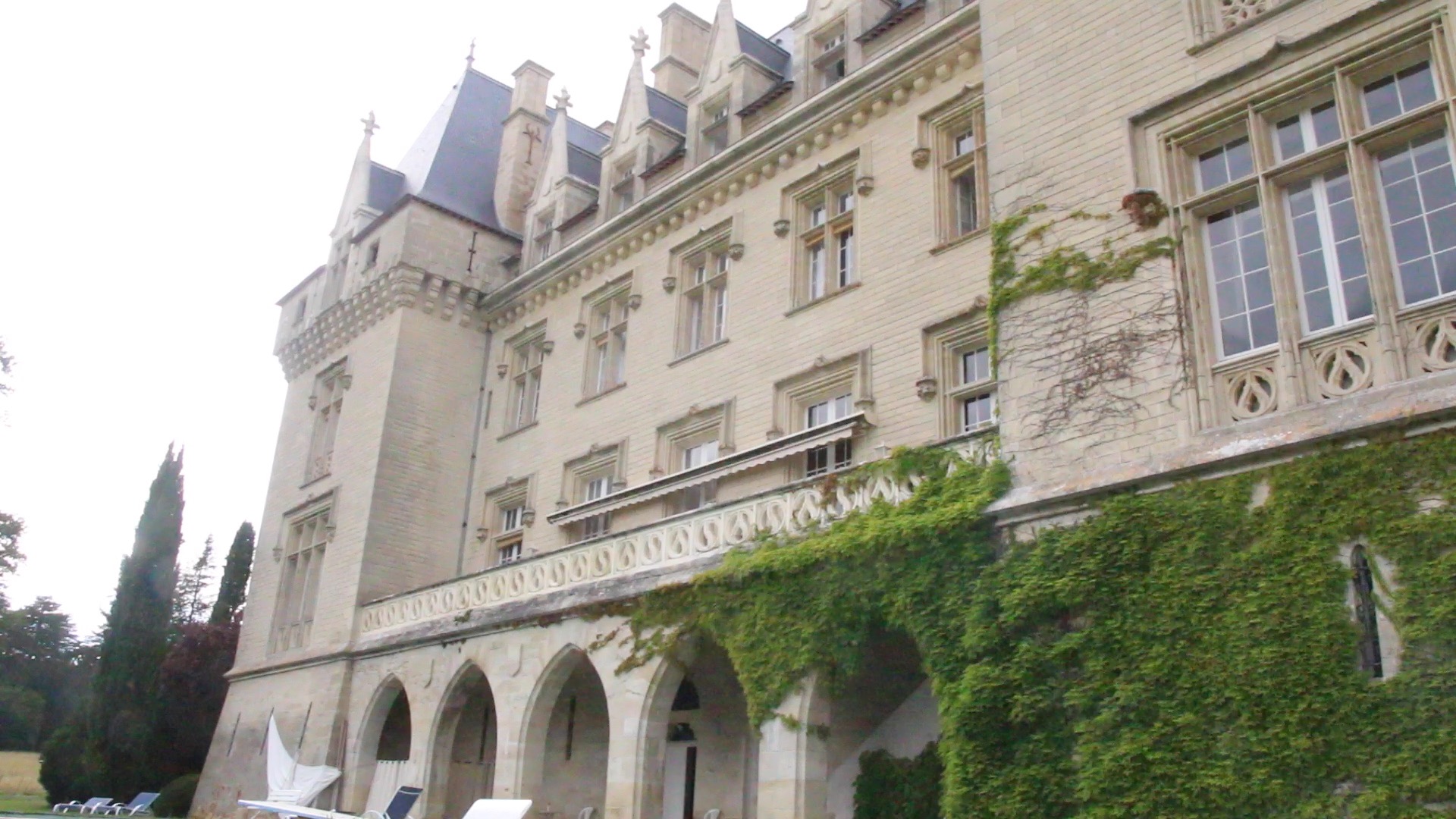 Yet there is another Bordeaux that most people don't encounter—the family wineries who have been making wine for generations and selling wine at affordable sub-$20 levels. These make up the great majority of Bordeaux estates and they continue along their paths ignoring the ups and downs of their famous neighbors.
One such area is Côtes de Bordeaux Castillon on the right bank where the average land holding is 10 hectares. On the Merlot-dominated right bank Saint-Émilion and Pomerol garner the attention and high prices. Castillon sits on the same limestone plateau a bit to the south and east of Saint-Émilion. A recent Decanter Magazine article compared the land prices between regions in Bordeaux - Côtes de Bordeaux was selling for €18,000/ha while Pomerol was at €1.3M/ha and Saint-Émilionfrom €180,000/ha up to €2 million.
We talk with Côtes de Bordeaux Castillon winemaker Jean de Boigne of Château de Pitray about family farms and the price/quality consumers can expect in the area. His Château de Pitray is a Merlot/ Cabernet Franc made on similar limestone/clay soils to his famous neighbors to the west but sells for a very reasonable $16.99. And for colorful family history few can beat Château de Pitray.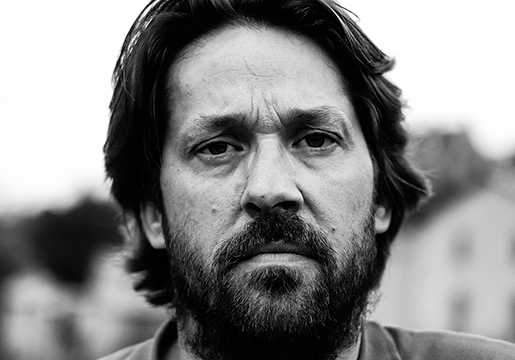 Christopher Barnes: Jean, tell us a little bit about the history of Pitray.
Jean de Boigne: The estate has been in my family for more than 600 years now. Before America was discovered, my family was here. My mom's name is Pitray, and I'm the 25th generation owner of Château Pitray.
Your family has a very colorful history. In your house, there's a painting of one of your ancestors fighting in an Indian war as a mercenary. In another room there's a bulkhead, I think, of a ship that fought in the American War of Independence.
On my father's side and on my mother's side, both families were big fighters. They used to work for the military and the navy. On my father's side, six generations up and me. My ancestor was called General de Boigne. He conquered, at the beginning of the 19th century, all north of India for an Indian Prince, Mahadaji SindhiaGwalior. He was in charge of all the military and army security for this part of India.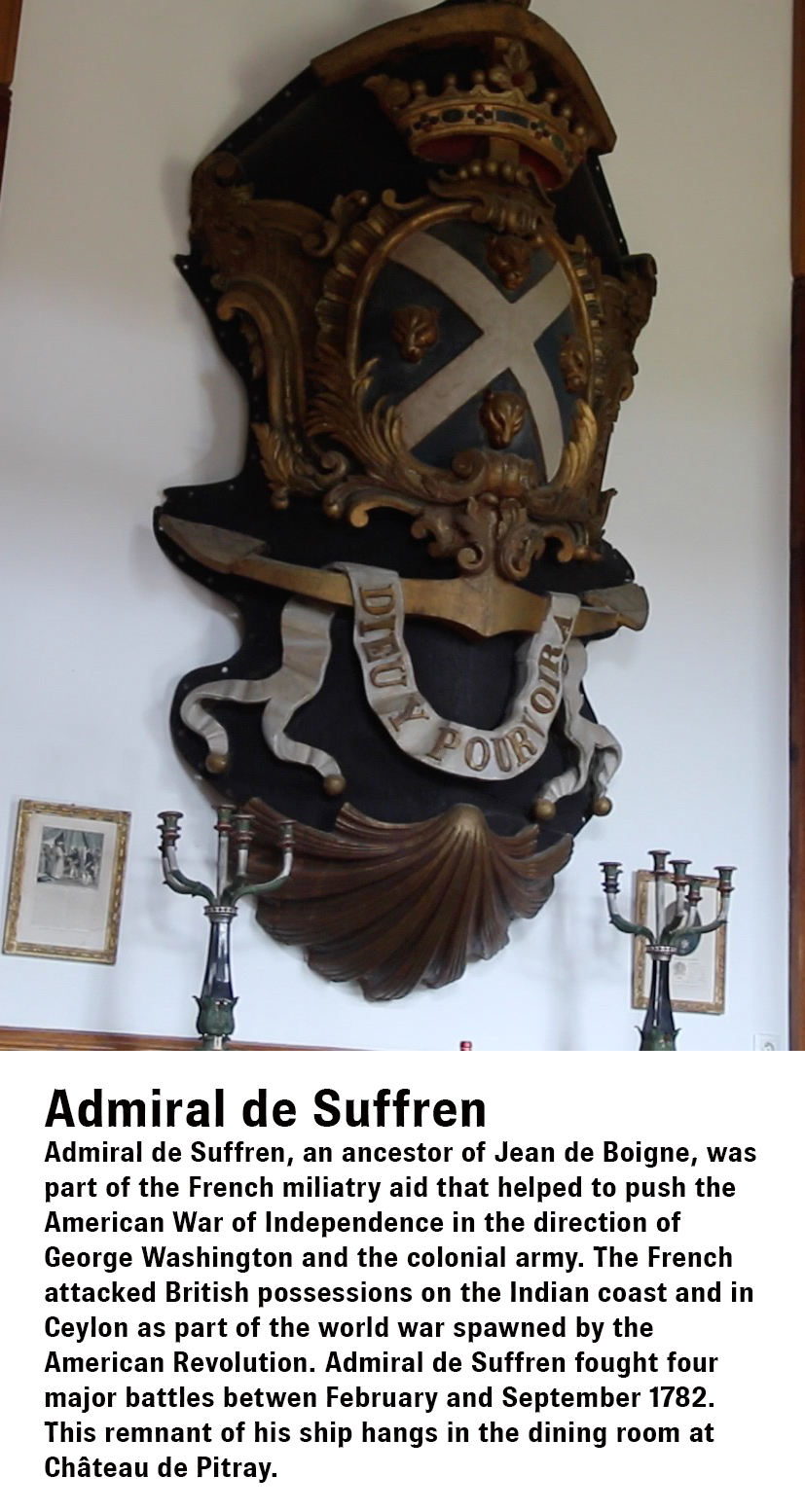 From my mom's family, the history's a bit longer because the oldest papers we have are from the 15th century, when my ancestors arrived here. One of the most important things was during the American Independence War, my ancestors Simard de Pitray and Admiral Pierre André de Suffren (father's side) were allies of Lafayette. They went to the US to help you against the British.
He became a member of the Society of the Cincinnati.
Yes. General Washington, after the war, in order to put all the officers together, he created with my ancestor Pierre André de Suffren a society called the Society of the Cincinnati. In this society all the members are descendants of officers who fought during the American War of Independence.
Your father is still to this day a member.
My father is a member. My eldest brother is a member. Only the eldest male of each generation can be a member.
Talk a little bit about Castillon as a wine region.
Castillon is quite an unknown region. We are between six and nine kilometers east of Saint-Émilion. We have exactly the same soil as Saint-Émilion, which is limestone and clay for the upper part. And a little more sandy on the bottom part of the appellation. We are 300 growers. We produce high-quality wine and with very good value.
What kind of wines do you make?
It's Merlot-based on the right bank, so we have more Merlot and then we have a percentage of Cabernet Franc. And you have some Cabernet Sauvignon in some of the areas. But mainly it's Merlot and Cabernet Franc.
So that makes fruity wines, velvety wines, and the objective of the appellation is not to over-oak the wines. The objective is to get more fruit, and more velvety, and more pleasure when you drink them.
So it's almost like you're getting a wine that's very similar to a Saint-Émilion, but at a fraction of the price?
Two times less the price. So that's perfect for our customers.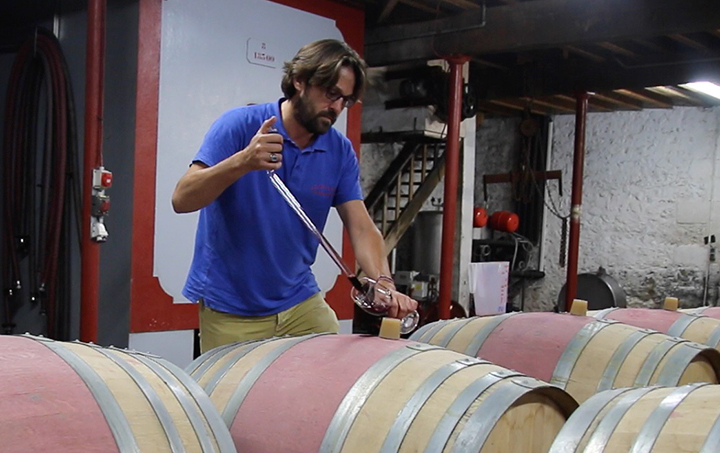 And talk a little bit about the terroir here in Castillon.
I would say there are two different terroirs in Castillon. You have on the bottom of the appellation, close to the river, close to Castillon the city, you have clay and sandy soil. So that makes very fruity wines, very nice wines. And on the upper part of Castillon, where you have Château Pitray for example, you have more limestone and clay and that brings more minerality and more complex wine, I would say.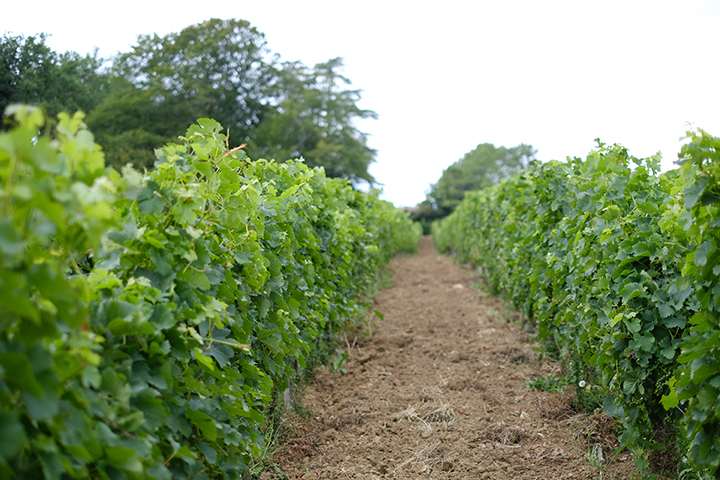 And tell us about your philosophy of winemaking and viticulture.
My philosophy of viticulture is based on letting the vines grow by themselves. To let the vine take most of the qualities of the soils. Because we are lucky to have good soil here at Pitray. So we leave the vines to live quietly and we go in the vineyard as little as possible. The philosophy of making wine I would say, is a little bit similar. The objective is to let nature proceed with vinificaiton.
When I came here, when I started managing Pitray I think the wines were over-oaked. So I changed this in order to get more fruit. So the aging in the oak barrels is much less than before. And now we have more of a fruity wine that is more velvety. It's better.
Talk a little bit about your influence as the winemaker. Are there other winemakers that you've learned from?
Well, I learned a lot with my oenologist, who is called Jean-Michel Ferrandez. He used to work for big properties and he's half-retired, I would say. He lived three kilometers from here. He's a very nice guy. We had a very good feeling, and he knew very fast what I wanted to do. What kind of wine I wanted to do at Pitray. So we had a very good relationship. He helped me a lot and he taught me every day.
Cabernet Franc is somewhat of a passion for you.
Yes, I love Cabernet Franc. I love the fruit of Cabernet Franc. I think that Cabernet Franc is more interesting that Merlot. Here at Pitray, the vines we have 75% Merlot, 23% Cabernet Franc, and 2% Malbec. And I'm pushing and trying to grow more Cabernet Franc, because with the soil we have here it gives me more pleasure. So, I prefer to vinify and to age Cabernet Franc.
I prefer to do it for myself, I think that the result is better for the customer. Because Merlot, everybody makes Merlot. Merlot is a very nice cépage of course, but from my point of view I prefer when you have a good vintage. When the Cabernet Franc is very ripe, it's just fantastic.
Take a 360 degree virtual reality tour of Château de Pitray winery and vineyards. This experience only works in certain browsers including Google Chrome. You can also experience the VR tour directly on Youtube.
And what are your goals for Pitray going forward?
It is to take the key of Pitray from my mom and bring it to my kids. I'm not here to make money. I'm here to pass it to the next generation.
Buy Chateau de Pitray on Grape Collective or find a local retailer on Winesearcher.com.
Chateau de Pitray has a limited number of rooms they rent out to tourists. Check out their website for more information.
Frontpage banner art by Piers Parlett.