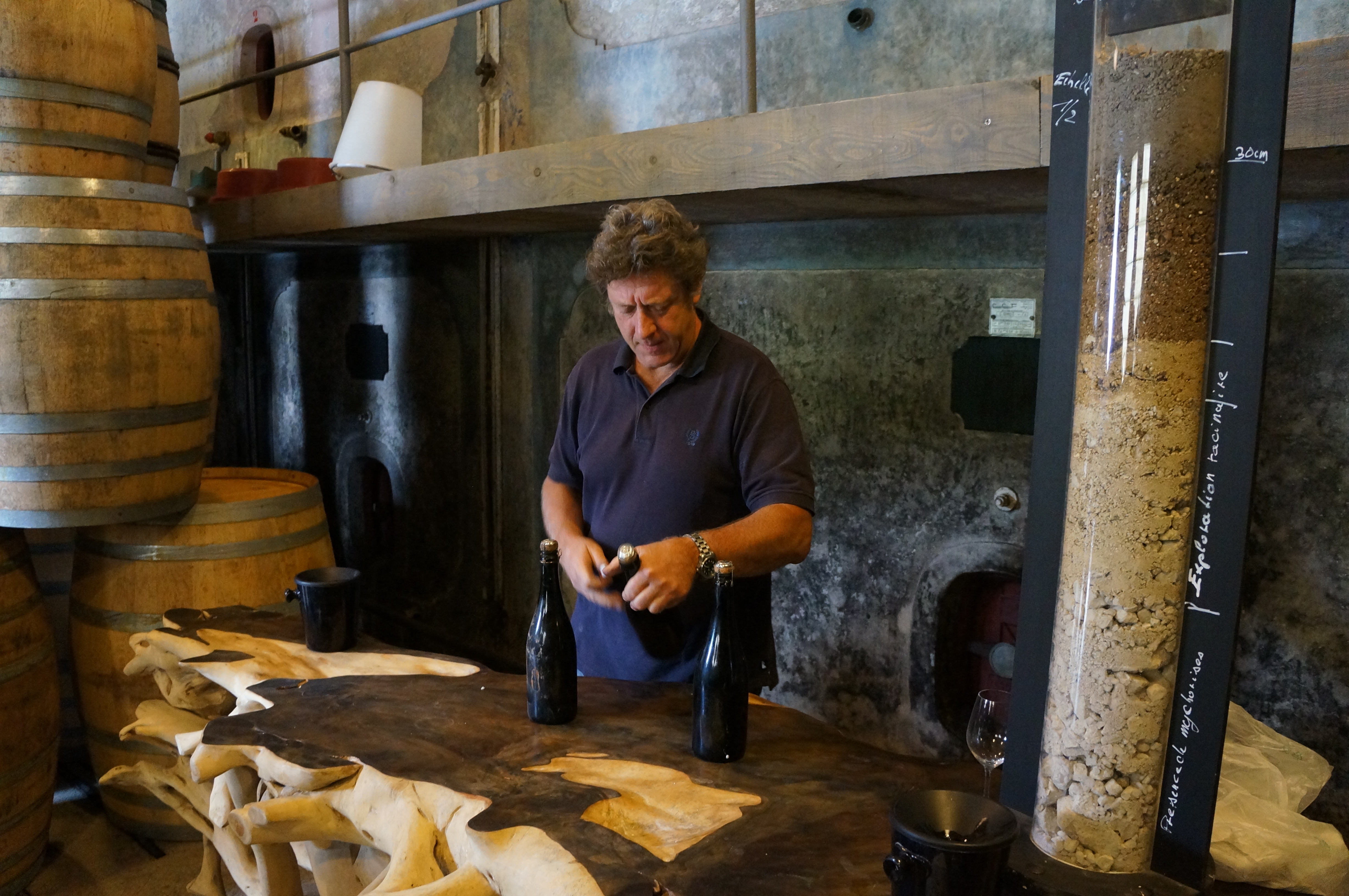 "Nature is larger and bigger than all of us. It's crazy to think that man can dominate nature."

Anselme Selosse issued this profound statement while explaining his winemaking philosophy one recent morning at his small property in Avize, a village in Champagne's Côte des Blancs.

"Wines must show the characteristics of the place," he continued. "Illuminating the vineyard is my obsession."

For Selosse, wine has a higher purpose. A wine must translate place, clearly expressing the characteristics of the soils and climate in which it's grown.

This concept -- the notion of terroir -- is hardly unique. Winemakers across the world wax poetically about how "wine is made in the vineyard." When Selosse took over his father's winery in 1974, however, such talking points weren't yet clichéd. In Champagne, especially, few producers cared about such things.

There were exceptions, of course. But most of the large producers that dominated the region sought simply to deliver a consistent product each year. They purchased grapes from thousands of growers across Champagne and paid by the ton. So growers sought to "dominate nature," maximizing yields by utilizing fertilizers, herbicides, insecticides, and fungicides.

The results were predictably atrocious, but it didn't matter. For most producers and virtually every consumer, Champagne wasn't about wine; it was about luxury.

So Selosse's philosophy wasn't just unusual, it was downright revolutionary.

Selosse learned to care about the quality of the fruit underneath a wine in Burgundy, where he was inspired by the legendary vignerons at Domaine Coche-Dury, Domaine Leflaive, and Domaine des Comtes Lafon.

Shortly after taking over his father's vineyard holdings, Selosse began moving towards organic farming, obsessing over his land, and managing yields with a focus on quality. He started to push ripeness to its physiological extreme, a difficult feat in France's northernmost wine region.

In the cellar, Selosse chose to focus on his vin clair -- the still wine that's created before secondary fermentation -- because "[it] shows that all the flavors are there; bubbles are just an accessory."

Although soft-spoken, Selosse speaks with the fervor of a firebrand preacher, the charm of a practiced storyteller, and the passion of a zealous philosopher.

As we chatted in his cellar, Selosse talked at great length about the microorganisms that live in a vineyard's soil -- and the unique characteristics they bring to his wines.

To illustrate this theme, he pointed towards the ceiling, where the hindquarters of several pigs were hanging, slowly curing. For Selosse, the difference between Prosciutto di Parma, Jamon Iberico, and Jambon de Bayonne can be explained entirely by the flora, fauna, and fungi the pigs feed on in different regions of the world. He quickly extended the argument to cheese, milk, and saké.

A moment later, Selosse pulled out a cigarette lighter, found a piece of paper, and lit it on fire. Within seconds, he was left with a small pile of ash. Since all living things resolve to little more than carbon, he said, the identity of everything we consume is found in the ground.

"Nowhere else in the world can you make wines with the flavors we have here," he explained, bringing it all back to Champagne.

Scientific? Perhaps not. But with wines that are so extraordinarily expressive, I'm a believer.

Selosse's wines aren't easy to find. Miniscule production and a cult-like following have brought the prices sky-high. When available, his least expensive offering retails for $165 per bottle.

His impact can't be overstated. Selosse has inspired a whole generation of growers to pursue wine's higher purpose. And he has inspired a whole generation of consumers to see Champagne as a vessel, fully capable of expressing a vineyard.

David White is the founder and editor of Terroirist.com, which was named "Best Overall Wine Blog" at the 2013 Wine Blog Awards. His columns are housed at Grape Collective.