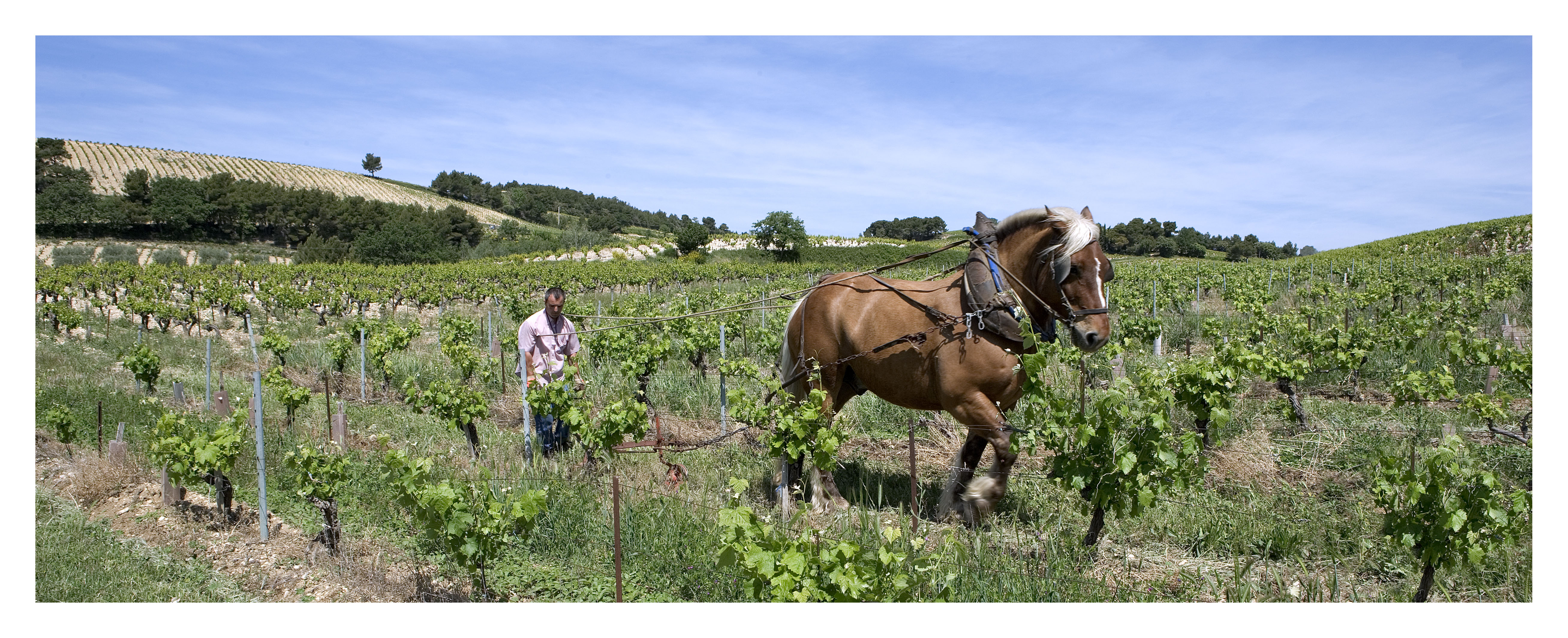 Domaine de Beaurenard in Chateauneuf-du-Pape dates back to 1695, and has been in the Coulon family for seven generations. It is run by brothers Daniel and Frederic Coulon, and Daniel's son Victor Coulon. They own 80 acres of vines in Chateauneuf-du-Pape and 25 hectares in the Cote Du Rhône Village of Rasteau.
We speak to Victor Coulon about the weather, Chateauneuf 's secret recipe and chasing scores.
Christopher Barnes: Tell us a little bit about what it's like to make wine in Chateauneuf-du-Pape.
Victor Coulon: It goes back very far in history and for me it's a family history. Chateauneuf has been a very famous wine region for a long time. The first great ambassador was the Pope. Chateauneuf-du-Pape means 'new castle of the Pope.' It goes back to the 14th century when the Popes were in Avignon.
For the senior residents that were spending time in Chateauneuf at this time, the vineyard already existed. There were winemakers, some small wineries, but the Popes were the ones who really expanded the vineyards and were great ambassadors. That's how it started for us.
Then, in the 20th century in 1936, Chateauneuf-du-Pape became the first AOC appellation in France. That's something that protects us, our name, protects our philosophy, our winemaking, our grapes. Since then, we are very committed to making great wine in Chateauneuf.
What goes into a bottle of Chateauneuf-du-Pape?
The recipe, that's what you want to know?
Yea, the recipe.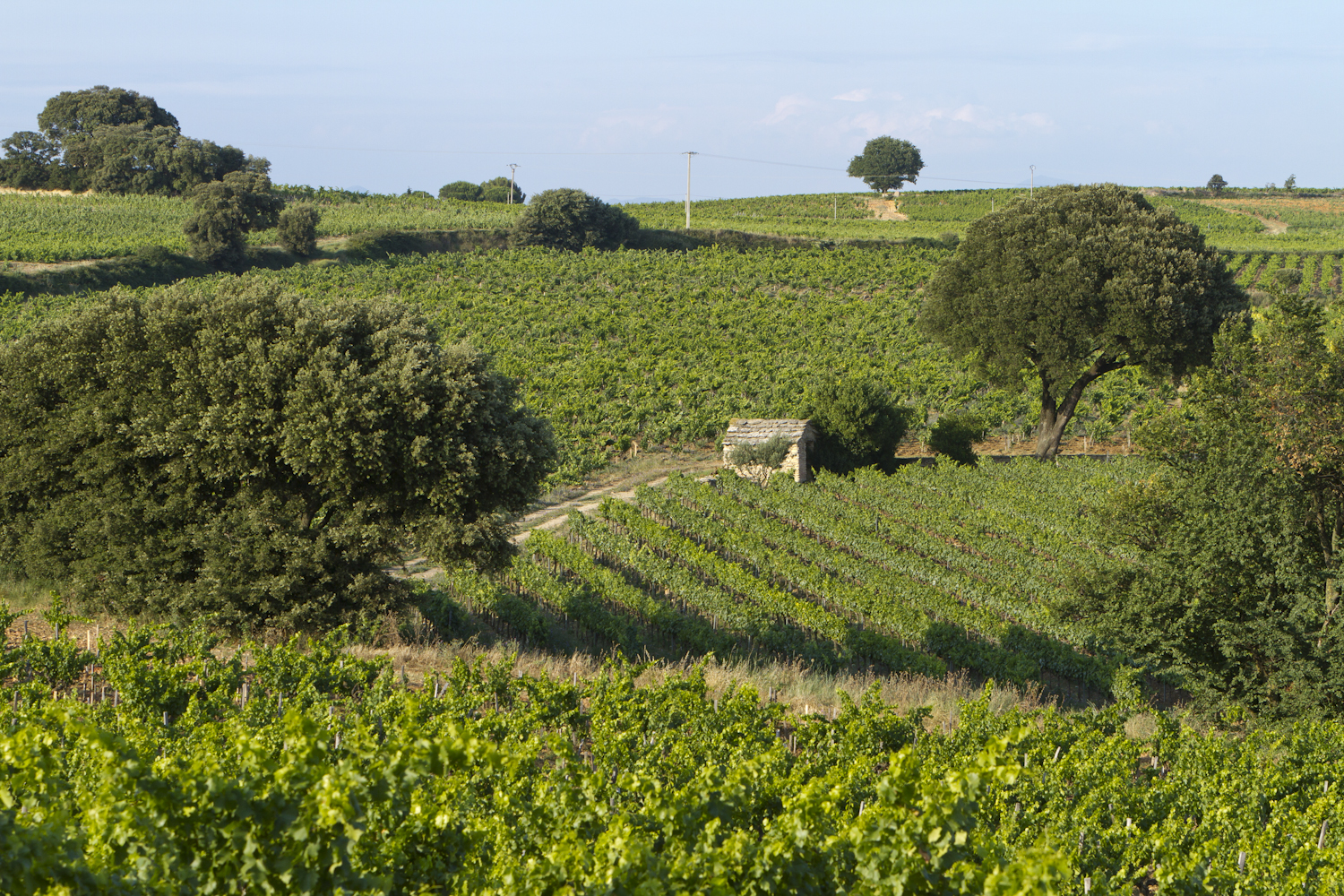 There are 13 grapes. A lot of different grapes is what makes Chateauneuf so diverse. From winery to winery there is this freedom of blending. We have those 13 varieties, but if we want, we can use only Grenache. We can blend Grenache with one variety, with two, or we can use over 13 varieties.
Like in this wine we have here, we use all eight red varieties of Chateauneuf. There is also white, but mostly reds. The base is Grenache mostly, but we are one of the few wineries to still use those 13 grapes in the vineyards. We still replant them every year. It means a lot for us, I think it brings a lot of complexity to the wines.
Victor, you're the eighth generation. When you were growing up, did you always know that you were going to be in the wine business or was it like a time when you were like, I'm going to be a rebel, I'm going to go be a movie maker or a fiction writer or something?
Yeah. I wanted to be a professional mountain biker at one point. I always have been very attracted to wine and I've always spent a lot of time in the vineyards with my father, in the winery during vinification. I think it influenced a lot my passion and my interest in wine, without question.
Eight generations, that's a real legacy. Has much changed over time in terms of the way that you make your wines now?
I would say what we try to do is to keep our roots, but also to progress with our own ideas. With my father, for example, we moved to organic farming. Now, biodynamic. It's a big change for us. At the same time, we are keeping our tradition of blending those 13 varieties, of having very complex different wine in Chateauneuf-du-Pape. Things like that are very important.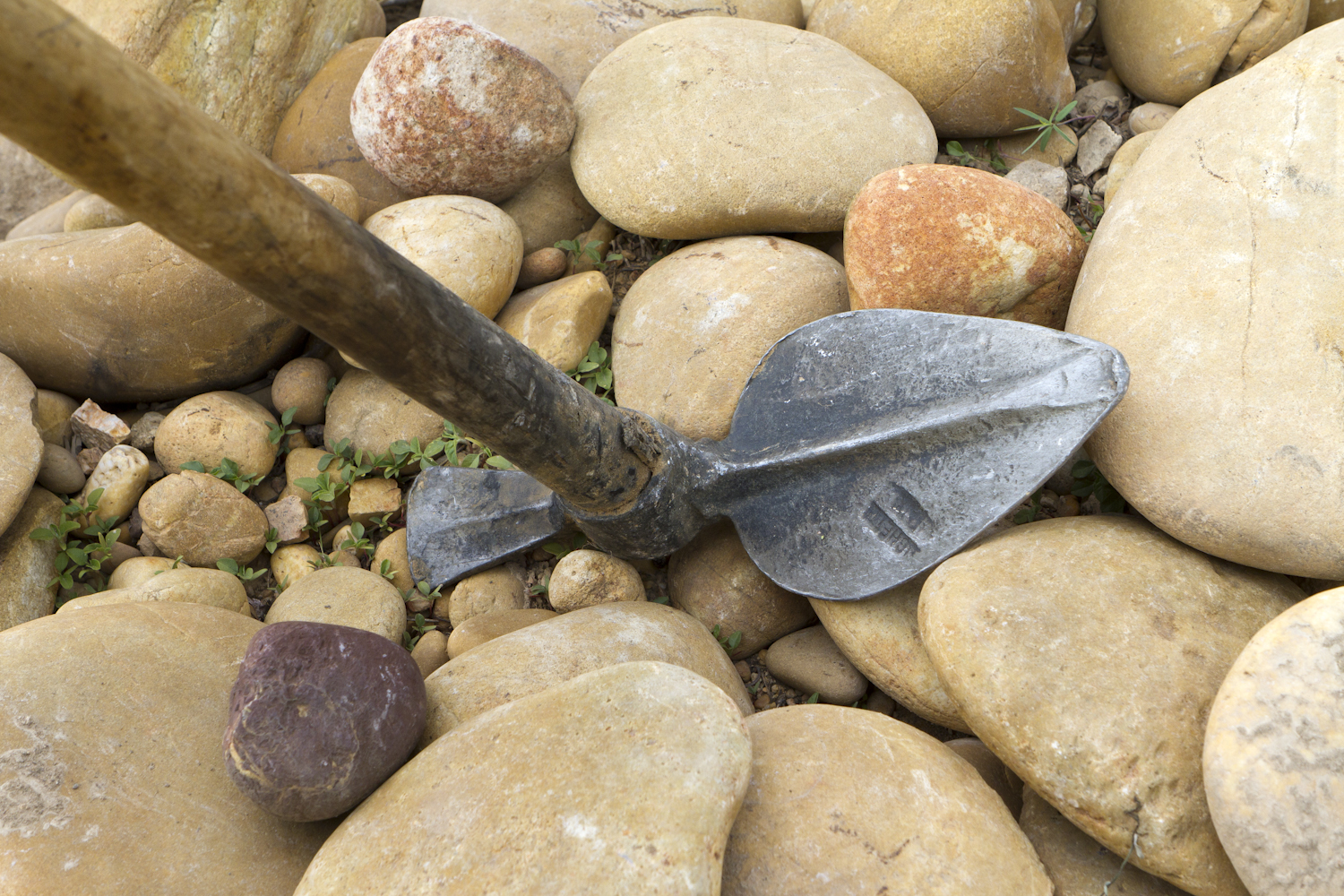 Things have been passed down from generation to generation. Also the fact, for example, that my father is blending. In the same parcels we are doing coplantation of Grenache, Mourvedre and so often there are different varieties in the same parcels. Those kinds of things are passed down from my great-grandfather or even further back from those who came before him.
We keep these traditions because we believe they are our identity. We also evolve in the way we do vinification, the way we extract the tannins. We want to make a very soft and elegant profile today, maybe even more than before, so there's a little bit of both, I would say.
Talking a little bit about the area itself. How is Chateauneuf different from the neighboring villages?
Chateauneuf is quite amazing, not only because of the diverse variety, but also because of the soil. In Chateauneuf, there are what we call galets roulés, rounded pebbles that are big rocks that come from the Rhône River. Also, there is a lot of limestone that is in the hills of Chateauneuf. That impacts the flavors and the quality of the wines.
We also have, in the northeast for example, some areas with a lot of sand. It also gives a nice quality to the wine, so there is diverse soil within the appellation of Chateauneuf and it adds to this unique complexity that we have. Also, I think it might explain the fact that Chateauneuf-du-Pape is able to age a very long time and it's very unique to have the capacity to go for decades.
Tell us a little bit about Rasteau.
Rasteau, for us, is very close to Chateauneuf-du-Pape. It's still in southern Rhône, so we have this Mediterranean climate all year long. It's a very cute and small village. When my grandfather and my father purchased the vineyards 30 years ago, it was completely unknown.
We have Grenache, and also a little bit of Syrah. Everything is on slopes, terraces. Beautiful soil, limestone and red clay. Something also unique to Rasteau is blue clay. I don't know if you've heard about that.
I've heard of blue clay.
Blue clay is very specific and in some of our vineyards, we have blue clay that is about in the middle of the slopes. It gives a unique depth and texture to the tannins. It's a very beautiful appellation. Right now, as I was saying, it's considered very seriously.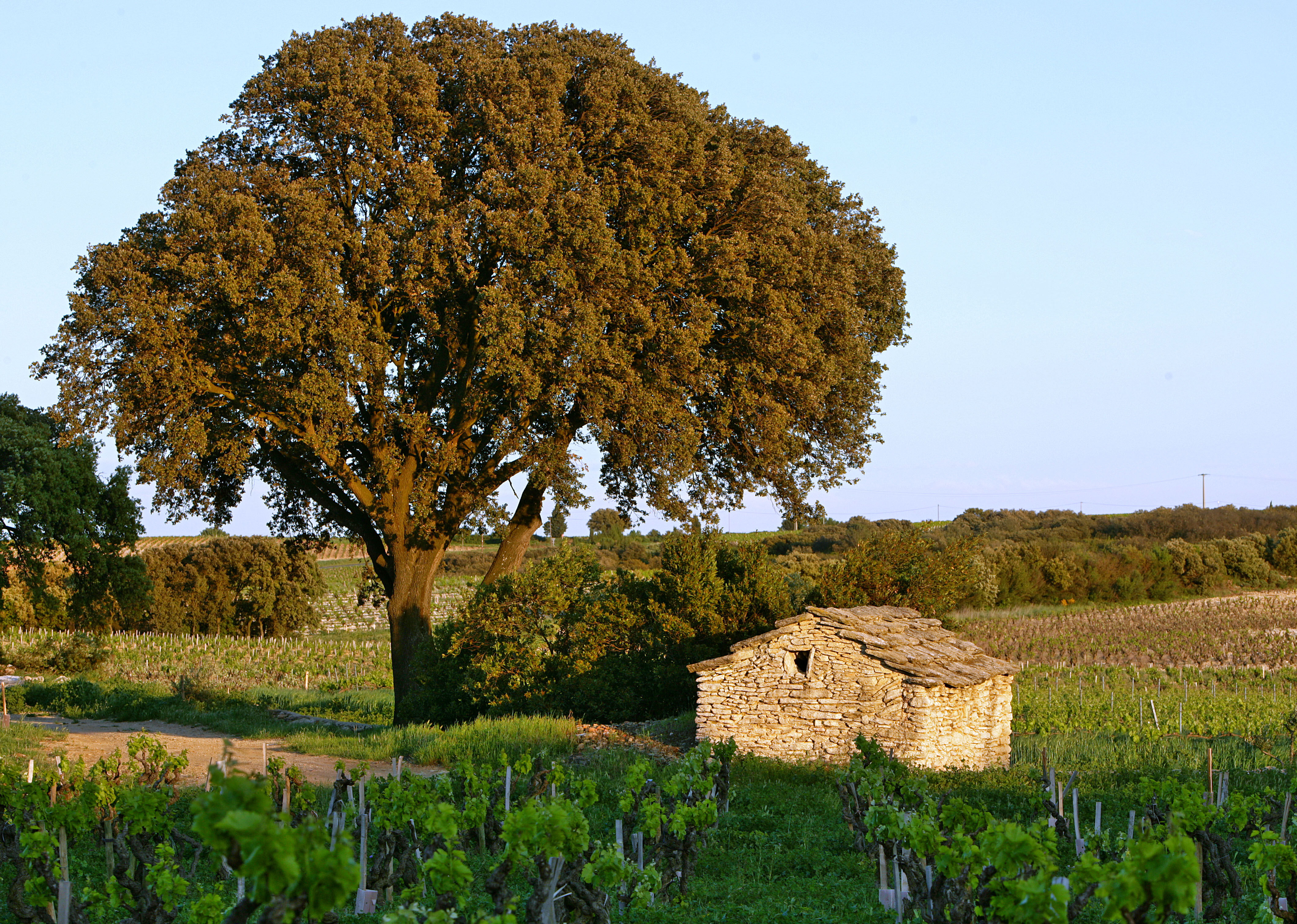 There was a recent column, not super recent, but a recent column by Eric Asimov from the New York Times and he kind of complained a little bit about how the alcohol levels were getting higher and higher and higher in Chateauneuf.
I think there was some suggestion that maybe this had to do with global warming, that the region was hotter and therefore the wines were getting heavier, higher alcohol. Do you see that with the wines that you are making right now?
I would say that there are two things. Without question, there is global warming. My grandfather has been keeping the records since the 1970s, so we have a lot of records for harvest and the day we started to pick the grapes and the levels of sugar, everything. The level of acidity. We clearly see that right now we harvest about two weeks earlier than we did 20 years ago, for example. That's a lot.
What we observed is that the sugar level tends to raise pretty fast at the end when the grapes are getting mature. It's a real challenge for us. Also, there is the style of the wines and the winemaking style, that also goes to maybe furthering the maturity. Of course, that will lead to a higher level of alcohol in the wine.
At Domaine de Beaurenard, our choice is clearly to keep a good balance in the wine because myself, I don't like wines with alcohol over the top. It's very important for us to keep some freshness, some minerality, and you can certainly have a wine that is 14 to15 percent alcohol and is balanced at the same time.
You tasted the wines and usually people are surprised when they say, "Oh, it's 15, I don't feel it." It's a question about balance I really think.
Balance is a big word. Everybody is talking about balance right now.
It's right. I think the bottle has to talk about it before we do. It's all about feeling. If you have the right acidity in front of the alcohol or the right minerality, you don't feel the alcohol. I think there is a limit also. Up to 15, it's okay. Then, if you go to 16, 17, it's getting warmer for sure.
Do you feel that people are making wines in a style to try to make big wines to chase scores?
I definitely think that reviews and writers have a huge influence. Of course, some people might be tempted to make wines with higher concentration. Everybody is free to choose the style they want. For us, the key that we have in Chateauneuf is having 13 varieties.
Some of them are not as famous as Grenache, but they are perfect to balance the power of Grenache and the alcohol. Cinsault is a great example. Carignan is a great example. I really think it's an opportunity to keep a balance, to fight against the alcohol level, and to keep freshness and approachability in the wines.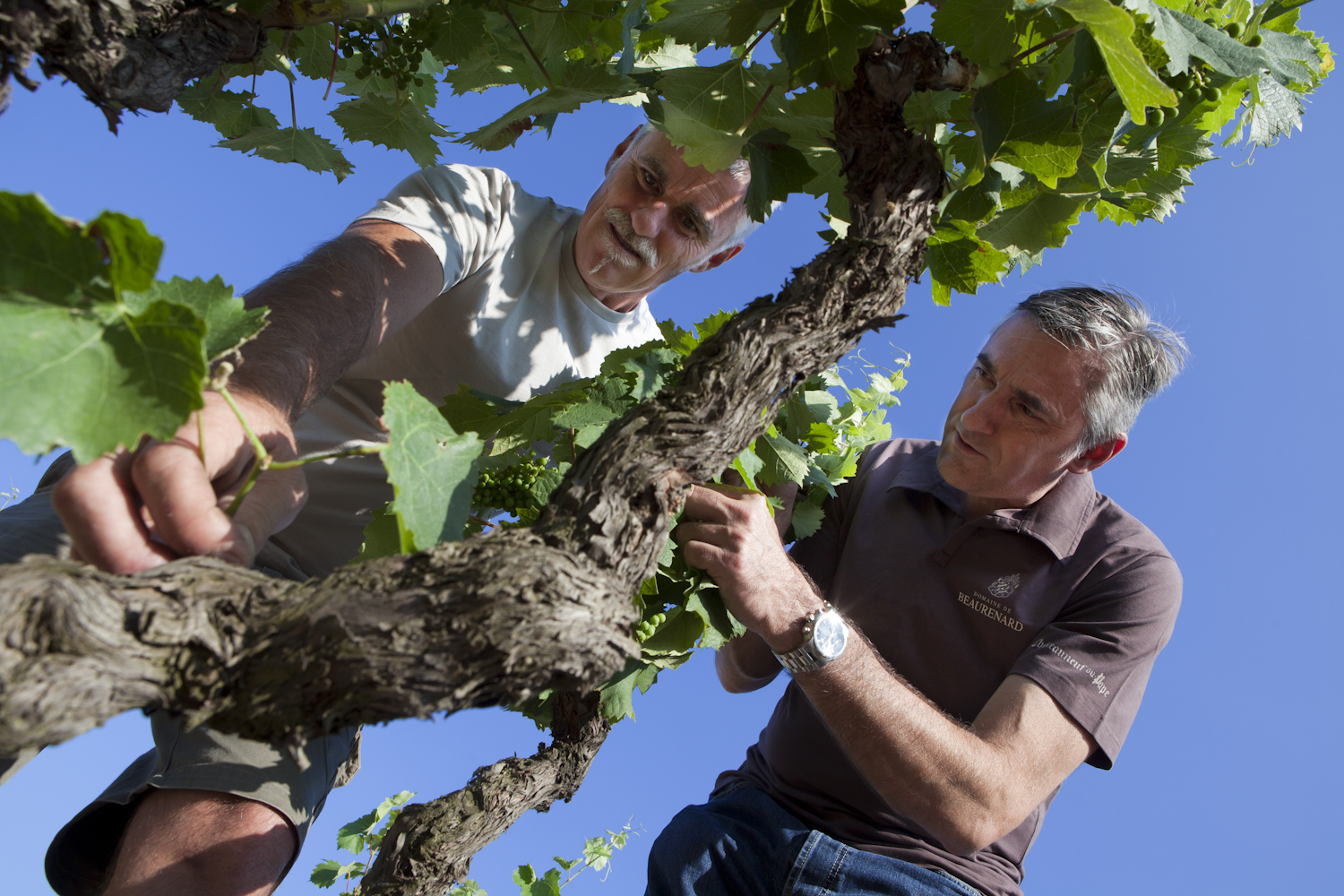 Victor, tell us a little bit about being an organic farmer and a biodynamic farmer.
It's very important and I would say the main reasons are pretty easy. First, we are the ones that are in the vineyard all year long. It's so nice to be able to stay in the vineyards in a T-shirt all the time and feel that you're doing something right for biodiversity, for nature, for what is around.
Also, the idea is to express the terroir. Without the terroir, how could we talk about Chateauneuf or Rasteau or whatever wine we believe in? It's important to respect this terroir. The vineyard has been there for 100 years, maybe even more. The oldest vines we have were planted in 1905.
Wow.
And are still there.
Those are after Phylloxera?
Those are the first ones after Phylloxera that have been replanted in Chateauneuf. I think the soil is important, and to not put any pesticides on the vines and to respect the biodiversity in the soil. It is very important for the expression of the wines and also for their energy, to keep them alive and to keep them in a good shape.
How many winemakers are farming organically and biodynamically in Chateauneuf right now?
In Chateauneuf, organic is getting more and more popular. I think it's great, it's very important that we continue to move in this direction. I think there are a lot of young winemakers like me, that are very sensitive to global warming and just respect the vineyards a lot.
Biodynamic is still something very small. Only a few wineries might be biodynamic today. For me, it's a bigger step to be biodynamic than to just be organic. We go much further in the understanding of nature and we work with nature entirely, so we follow the lunar cycles and the planetary cycles to organize our work in the vineyards all year long.
Also, the idea is to be more preventive in the way we work and to fight against disease. It's mostly preventive work and trying to make the vineyards stronger. It's an old philosophy and approach and organization of the work. That's something you have to believe in to make it work. You cannot just be biodynamic if you don't truly believe in it.
How would you pair your wines? What sort of foods would you drink with your wines?
I will start with my favorite probably, that would definitely be lamb, just cooked with olive oil and some rosemary with small potatoes. It goes perfectly, I think especially for a Chateauneuf-du-Pape, having the fat from the lamb and the flavors of Chateauneuf. They match perfectly. Of course then, all kinds of red meats are perfect.
And cheeses I like a lot. We have Tomme de Savoie, we have Saint-Nectaire. Those kinds of cheese are really respecting the wine without being too powerful. It's really something that is very interesting also as a pairing.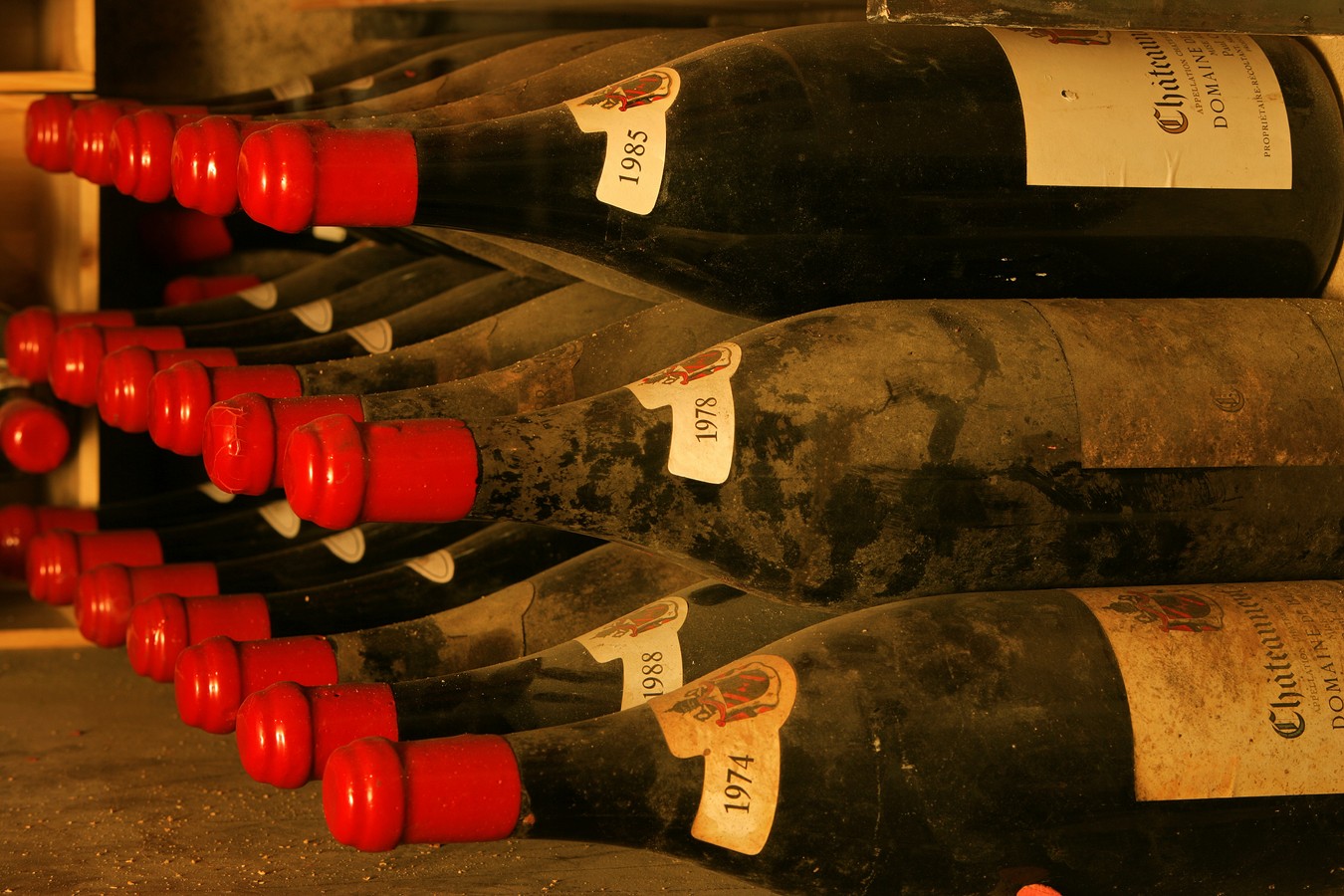 Tell us a little bit about the individual wines that you make. I know you make the Chateauneuf, you make the Rasteau. What about some of the other wines?
In Rasteau, we have a single cuvee called the Les Argiles Bleues. Earlier I was talking about the blue clay that is in some parts of this appellation. We have one parcel that is 100% on blue clay. The differences with our classic cuvees are huge; with the texture, the mouthfeel, the depth. It's very interesting to compare these wines, especially because they have the same blend.
We use Grenache and Syrah in the same proportion. It's really a micro terroir experience that is very interesting. In Chateauneuf-du-Pape, we have another cuvee with old vines called Bois Renard. Bois Renard was our name in the past that at one point became Beaurenard - it means beautiful fox.
This cuvee of old vines is very unique because first, we have all 13 varieties and they are in the same parcels, so there is white and red that are blending together. Then, the vines, the youngest might be 70 years old. They are all very, very old. The yield is very low. It's about 15 to18 hectoliters per hectare. It's very low. It's not a cuvee that we will do every year. We do it when we feel that we have something. We're not making Beaurenard every year either. We're making it when we feel that we have the right quality, and that it will show a lot of depth. The depth of Chateauneuf-du-Pape and the yield are naturally low, so I think even with this level of concentration, we keep a balance that is natural and of course, it will age for decades without any question.
How much wine do you make every year?
Our production is not huge. In total, if we consider Chateauneuf-du-Pape and our parcels in Rasteau, a little bit of Cotes-du-Rhône, total would be about 20,000 cases.