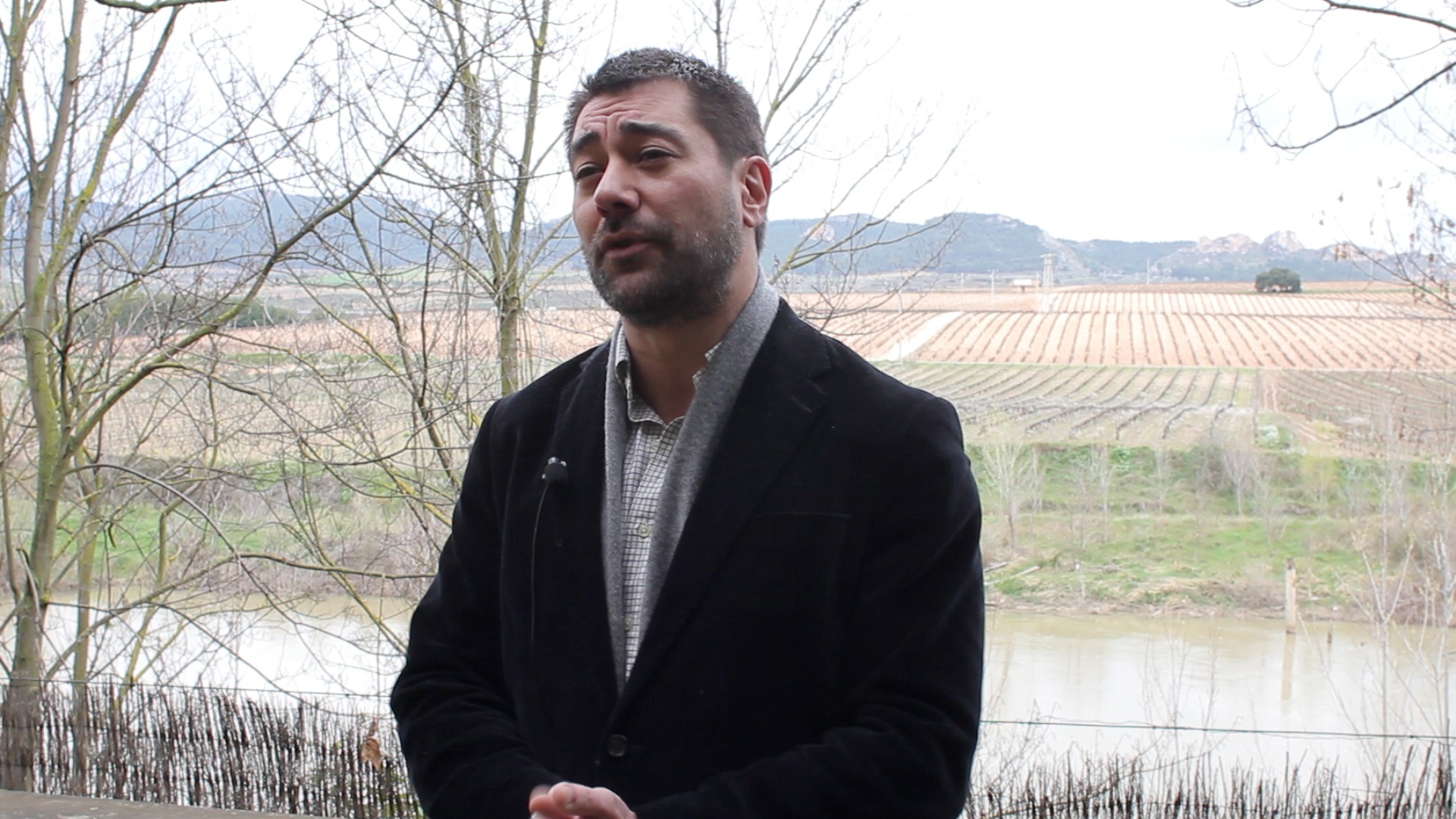 The new kid on the block in Haro, we go inside Roda Winery in Rioja, Spain
Excepts from the interview with Victor Charcan
Opinion on Classical verses Modern wine making:
"Roda started as a winery in 1987 and definitely when we got started we were considered the most modern guys in the neighbourhood. And especially thinking about our neighbourhood, this is the train station, "barrio de la estacion," this is where you have the 100-year-old wineries. So we were a relative newcomer, with a very modern vision. That being said, I think that there have been far more modern wineries than Roda after 1987, precisely in the 90's and in the beginning of the 21st century. And in a way we have become the most classic among the moderns, or the neo-classic – I don't know how you want to label us, but the thing is that our wines have followed a very continuous and firm philosophy from the beginning. And in a way, what is modern today was probably revolutionary 100 years ago. I would leave the labels to the consumer.
I definitely think we have a more modern wine making approach but again, our wines are quite classical, or modern with a classical twist. Sometimes the time in the bottle also converts what is modern into traditional – just by a little bit of longer bottle aging. Looking at our range, Roda and Roda I, they are Reserves, which is in a way going more on the traditional side, gets longer aging, but then as were advancing, we had a pretty modern perspective and standing when we got started and we continue to have that through these years."
On Roda
"We are relative newcomers to the train station neighborhood, where one would find some of the oldest wineries in Rioja. The owners, Mario Rotllant and his wife Carmen Daurella chose Rioja in 1987 when they were looking for a high quality property. Rioja has always been considered the top appellation within Spain. This is that we love the most. It is an area where the intersection, right behind me, of the Obarenes Mountains with the Sierra de Cantabria ranges of mountains.
On the soil side, we love this area because the soil was very poor and there is a lot of sandstone and chalk and a lot of old bush vines, which is very much a part of our philosophy. We are dealing with both from the vineyard and the winemaking front, and our approach is one of minimum intervention. We love the old bush vines; we don't like the trellising. We like the molding – actually we started 30 years and upward with Roda and Roda I.
On of the fascinating things about Roda is that we were among one of the first in Rioja to have a research and development department. Actually we made a lot of studies on the climatical influences, on the different phenol types in Tempranillo and several things that helped us make better wines. That is our goal. Make it as well as we possibly can, and once again, trying to elaborate our wines in a sustainable way. We may deal a little bit with biodynamic, but only as a means to get better wines. We are not obsessed by it. We only want to make the best wines we possibly can."
Watch more videos from Rioja: Bodegas Bilbainas, Bodegas Muga, López de Heredia, Marques de Riscal, CVNE