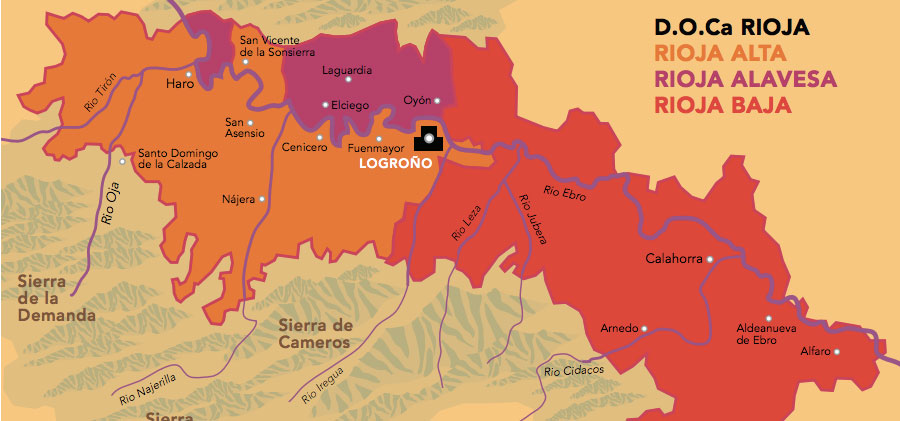 As if it weren't creepy enough, ambling through López de Heredia damp, catacomb-like cellars, Mercedes López de Heredia insists we do it in near pitch-black darkness. "The lights disturb the spiders," she explains. It so happens that spiders are her most effective line of defense against cork-chewing moths—the mortal enemy of long-aging wine, which is the specialty of this 136-year old Rioja winery.
Most winemakers brag about the cleanliness of their facilities—immaculate tank rooms, barrel cellars with floors one could eat off of—yet Mercedes is proudly showing off her mold, huge sheets of which carpet the walls of wine down here, clinging to every bin and growing increasingly thick as the vintages climb back in time. Enthusiastically she points out signs of new mold growth like one would admire a thriving tomato plant or a rose bush. It's not for show: Mercedes is convinced that her cellar conditions—the spiders, the mold, the air quality—contribute to the taste of her wines, which spend an unusually long time down here before they are released for sale.
Mercedes doesn't seem to need light as she navigates the underground tunnels packed with tens of thousands of label-less bottles. Heading straight for a bin containing 40-year old Viña Tondonia Gran Reserva white, she peels back an impressive coating of cobwebby mold and extracts a bottle. (López de Heredia is even more famous for its whites than its reds—an anomaly in red wine-centric Rioja.)
Back upstairs in the tasting room, once she has fought her way through the wax seal, she pours us each a glass. The color of pure gold, it has the subtly oxidative flavors you would expect from a beautifully made old white—sherry-like nuttiness, marzipan, orange peel—as well as a surprising freshness that is sort of unbelievable, considering its age. It's hands-down the coolest, most interesting white wine I've ever tasted, and easily one of the most delicious.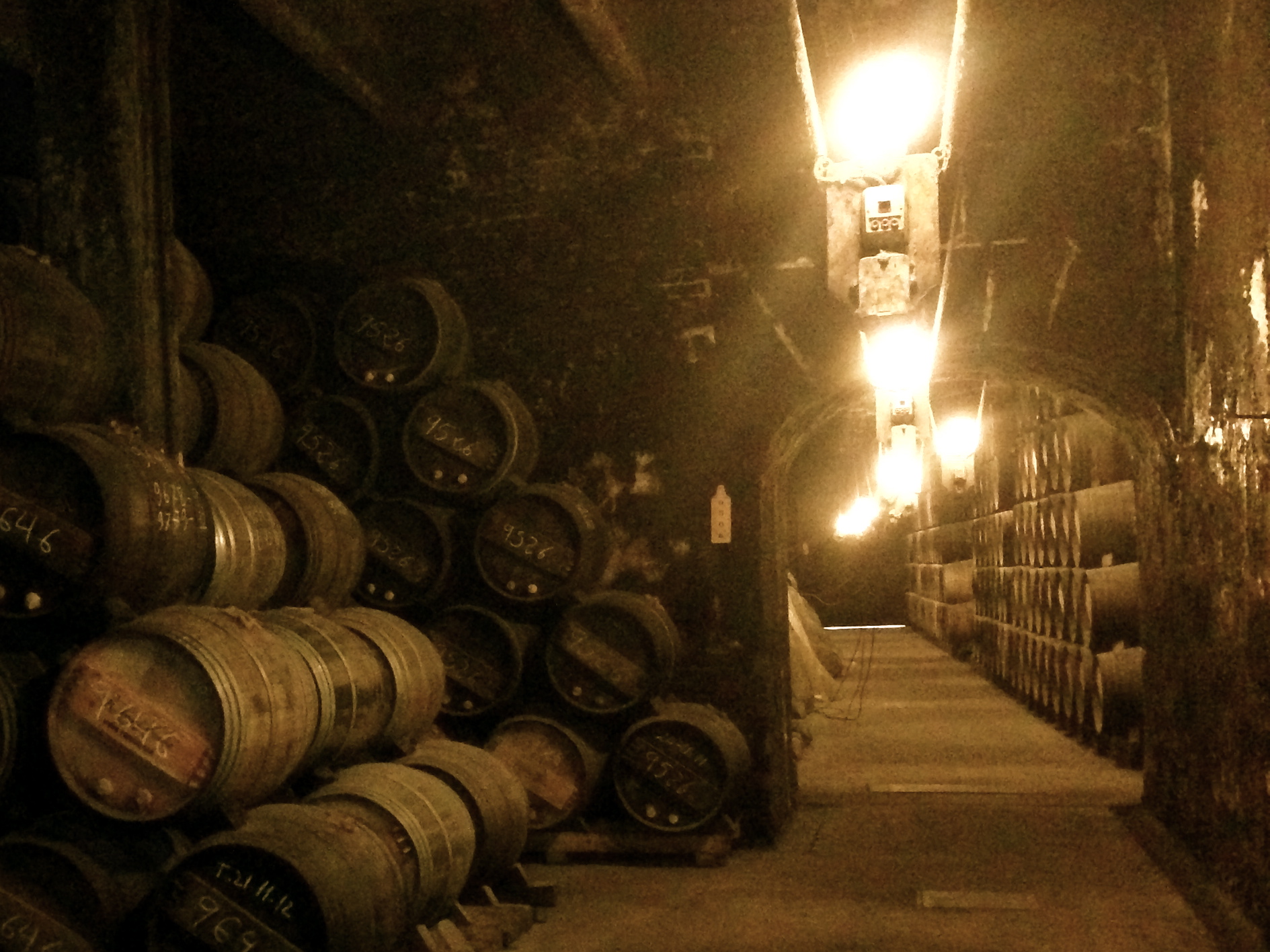 No one in the world makes wines like this anymore. López de Heredia is among the most traditional wineries in the world and clings to the past with a fierceness that borders on religious zeal. Not much has changed here since Mercedes' great-grandfather founded the winery in 1877: The family still farms their vines in the old-fashioned bush-vine style, harvests grapes by hand, eschews modern yeasts and maintains one of the only working cooperages in the world to craft their own barrels.
López de Heredia is a proud holdout in Rioja, an ancient winemaking region swept up in a fever of modernization in recent decades. The battle lines are drawn like this: Traditionalists (who learned their trade from the French in the 19th century) adhere to the old-school practice of aging their wines for many years in large, neutral casks made of American oak. They define quality by time spent in barrel and bottle before release, which is reflected in labeling hierarchy (in ascending order: Crianza = 2 years of age; Reserva = 3 years; Gran Reserva = 5 years). The new school ages its wines for shorter time periods in smaller, French oak barrels to achieve denser, riper, fruitier wines—in short, wines with more global sex appeal. Many of these modern wines forgo age statements altogether.
Long aging imparts leathery, earthy flavors, a lighter texture and an overall elegance. It subdues some freshness, power and bold fruit flavors—the holy trinity of today's international palate and influential critics. (This partly explains why Rioja, though still the most recognized brand name from Spain, has lost ground to some of the country's flashier up-and-coming regions, such as Priorat and Ribera del Duero.)
You don't even need to taste the wines to get a sense of the dichotomy at play in Rioja. Some of the most architecturally modern winery structures in the world have been built in here in recent memory, the most famous of which is Frank Gehry's multi-colored, titanium-topped hotel at the 155-year old Marques de Riscal winery.
Equally avant garde is Ysios, designed by the acclaimed architect Santiago Calatrava. The winery's undulating rooftop, made of aluminum sheeting and Scandinavian wood beams, makes a dramatic sight, situated at the base of the Sierra de Cantabria mountains. Ysios' wines are similarly unbound by tradition. Dinastia Vivanco is another newcomer with a sparkling contemporary structure, and crafts wines that pack a more full-throttle punch than most of their predecessors (yet Vivanco pays homage to the past with an impressive on-site the wine museum).
Quite a few of the old guard have also embraced modern winemaking technology and wine styles. López de Heredia's neighbor, the 81-year old Bodegas Muga, crafts most of their wines in the traditional fashion, yet its Torres cuvee introduced 20 years ago is made with riper grapes and new French oak. CVNE, one of Spain's oldest bodegas, maintains their original 1890 CVNE winery as well as a new wine barrel-shaped winery designed by the famous French architect, Philippe Mazieres, which features the highest-tech winery tools available.
Marqués de Murrieta, one of Rioja's most revered estates (which also boasts a Frank Gehry-designed hotel on-premise) makes a modern, French oak-aged wine called Dalmau, which is darker, more concentrated and riper—and extraordinarily delicious, though their traditional wines are my favorites. (Though many accuse Murrietta of shifting their style across the board, opting for riper flavors and less aging).
In certain circles of the wine world, it's been fashionable to criticize the new style of Rioja wines. Too much French oak, too much alcohol, too much ripe fruit—wines so characterless you couldn't peg them as Rioja in a lineup. There has certainly been truth to this claim. But with roughly three decades of experience under their belts, many in this new generation have found their stride, expertly straddling tradition and modernity and making extraordinary wines that are undeniably Spanish in character.
Take Bodegas Roda, just down the road from Lopez de Heredia. A baby by the region's standards at just 30-years old, Roda was founded by Mario Rotllant and Carmen Daurella at the vanguard of the modernist movement, and the winery remains at the cutting edge of wine research and technology. One of my favorite producers of this style, Roda makes wines that are big, bold and graphite-laced—a combination of earthy minerality and ripe, clean fruit. Their current releases are stunning, and at a recent tasting in New York I was able to taste their older vintages, which are balanced, ripe yet bone dry reds, proving they, too, have the ability to weather the test of time.
While Roda seems to be on one end of the spectrum and Lopez Heredia on the other—and stylistically, their wines do taste quite different—these wineries have a lot more in common than not. Both are passionately committed to owning and managing their vines (true also of newcomers Dinastia Vivanco, Ysios, Finca Allende and others), they hand-pick their grapes, which are handled gently in the winery. They place a premium on old vines and low yields. They are committed to show the very best of the land and a real taste of place in their wines.
It turns out that in Rioja, as is in wine regions the world over, the building blocks of truly great wine aren't all that disparate.
New York-based Kristen Bieler has been writing about wine, spirits and food for more than 15 years. A senior editor at Beverage Media, she's also edited the Food & Wine Magazine Wine Guide for the past seven years.
Watch video Interviews from the Rioja wineries: Lopez de Heredia, Bodegas Bilbainas, Marques de Riscal, CVNE Bodegas Muga