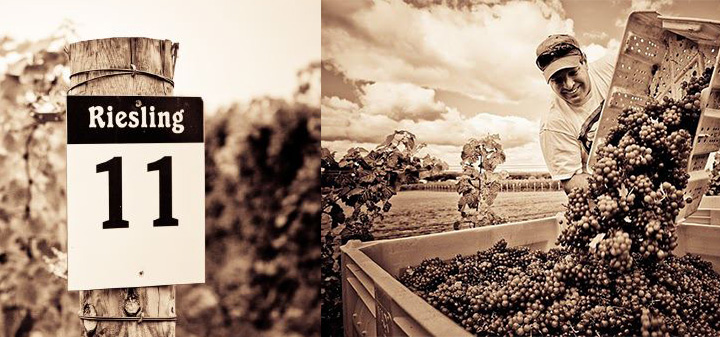 Some domestic wine regions in the U.S. sometimes suffer from what you might call the "Mortadella vs. Bologna Effect"—one man's imported treasure is another's no-fail occasion to turn up the nose and roll the eyes. But if you haven't revisited (or visited) the great Rieslings of the Finger Lakes region of New York State, you're missing a domestic bliss of the mind- and palate-blowing variety.
The first vitis vinifera vines were planted there nearly 60 years ago, when a forward-thinking Ukranian immigrant and doctor of viticulture named Konstantin Frank saw in this chilly, lake laden region an undeniable similarity to the climate and terroir of Germany and other well-established colder-climate European grape-growing regions. He believed especially that Riesling, in particular, would thrive—and the good doctor was quite right.
Today, the Finger Lakes AVA turns out about 100,000 cases of Riesling a year from around 800 acres of the grape under vine, a relatively small amount in comparison to Germany's abundant 50,000-plus acres of Riesling. From that, though, several high-quality, consistent producers have emerged, many of them growing in the slate-centric soils rimming lakes Seneca (the deepest lake and where the highest concentration of wineries sit), Keuka, and Cayuga. Each has its own style and imprint from both the terroir and the choices of the winemakers, but a few regionally distinctive qualities emerge, like the intense hum of vibrant acidity, along with floral notes of honeysuckle and delicate yet ripe orchard fruit notes that range from peach to apple, and the faint but present hum of linear minerality, and with a breadth of styles that range from to true ice wines rife with a rich, multifaceted complexity.
The best news: More and more of these producers aren't going it on their own anymore, with demand affording them the opportunity to hook up with regional and national distributors, helping to get these wines to a table near you.
Amy Zavatto is the deputy editor of Edible Manhattan and Edible Brooklyn magazines, holds a Level III Certificate from the Wine & Spirits Education Trust and reports on wine and spirits from New York City.
Watch a video interview: Anthony Road winery
You also might be interested in New York Times Critic Eric Asimov's take on the Finger Lakes