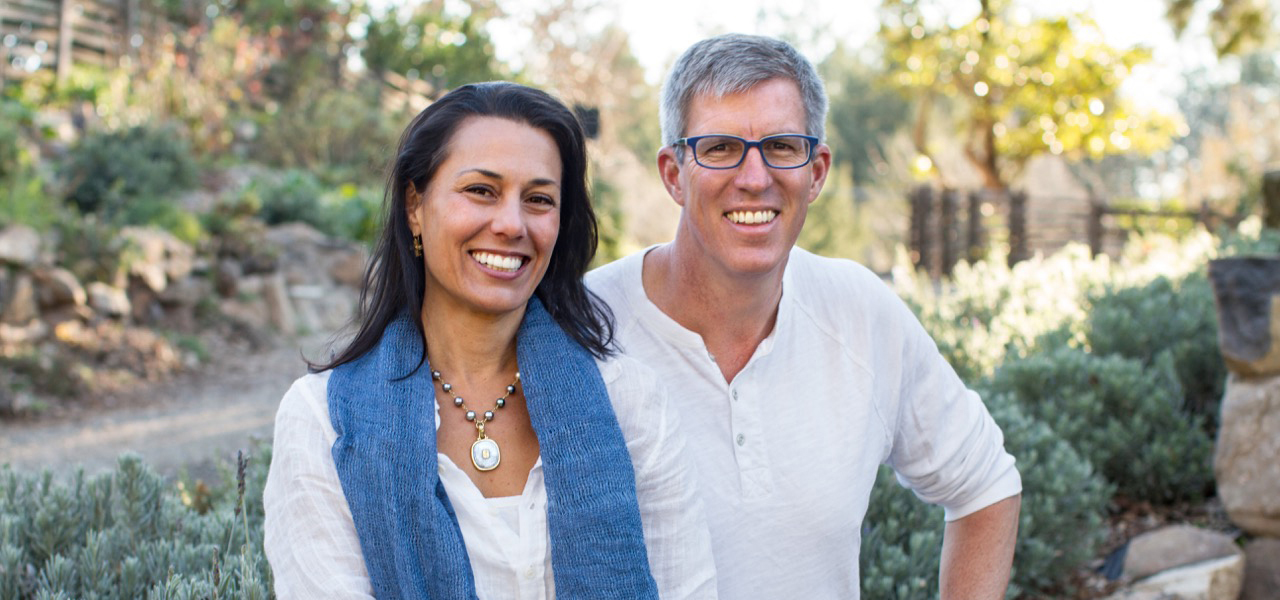 Entering the wine business a decade-and-a-half ago, stock trader and venture capitalist Charles Banks retains the perspective of industry outsider. Which might explain exactly why he is so successful. Kristen Bieler sat down with the mogul to learn how it's possible to simultaneously produce outstanding wine and turn a profit.
Kristen Bieler: Since 2010, your company Terroir Capital has invested in wineries across four continents—South Africa, New Zealand, France and the U.S. The industry is full of wealthy newcomers who buy or build wineries as vanity projects. You are different—you are trying to create viable businesses.
Charles Banks: We're long term oriented at Terroir Capital, but we do expect our investments to become profitable. Our time frame for making the businesses work varies per project; Mayacamas is more of a 20 year project, while Mulderbosch was profitable in a few years time. We don't just jack the prices up to do this—our goal is to make the best wines we can, and we have to figure out what our customers need to pay to allow us to do that and still be fair. I know how difficult it is to create and develop a brand, and our goal is not to sell our brands.
You have made a business model out of swooping in, angel-investor-style, and helping out talented but cash-strapped winemakers. You must be approached constantly. How do you decide who to take on?
Of course I'm driven partly by my personal taste in wine, but a huge part of these decisions is influenced by the people I enjoy working with, and if I believe in their vision. There has to be a personality fit. I'm looking for people with exciting ideas, and then I can provide the capital and business expertise.
You made headlines in 2006 when you purchased Screaming Eagle, the cultish 100-point scoring California Cabernet, which you then sold three years later. Since then, you've altered course with brands like Wind Gap, which makes cool-climate, concrete tank-fermented, low-alcohol Grenache? Explain the shift.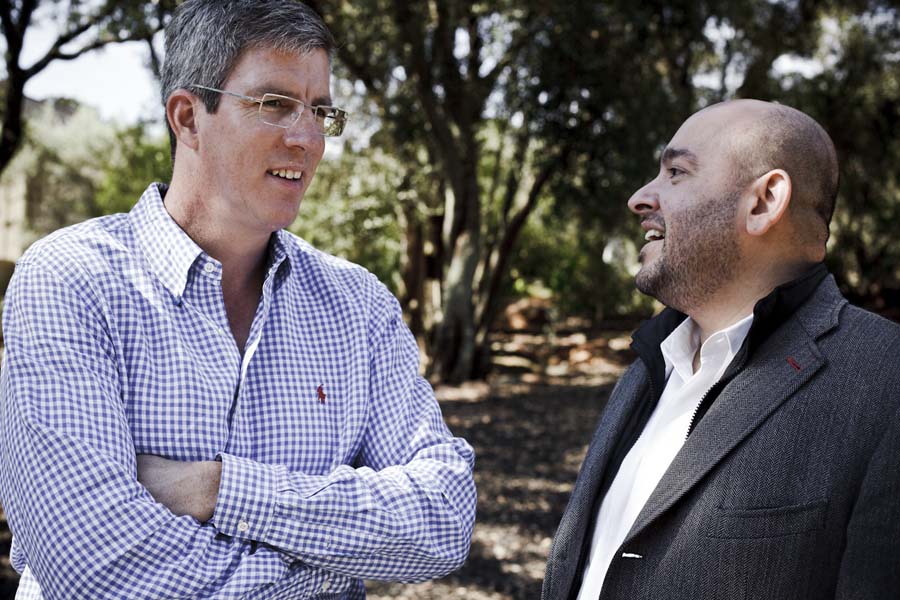 Photo: Charles Banks with Raj Parr
My palate has certainly changed a lot in the last 20 years; I am drinking and producing wines I never would have been caught dead with even ten years ago. But more than that, I'm interested in establishing the credibility of each winery I invest in and build strong brands, and that's difficult to do with only 2,000 cases of a wine that is so expensive it's only available at the best restaurants. We did that with Screaming Eagle and it really wasn't very interesting to me. To build a brand that lasts you need to be available in many places where people can share your wines. For example, Rajat Parr and I made the decision early on that we wanted Sandhi to be affordable and we built the brand from there.
You could have invested anywhere in the world, so people were a little surprised when you doubled down on South Africa with the purchase of Fable Mountain in 2010 and Mulderbosch a year later.
People thought I was insane when I went to South Africa. Who goes from Screaming Eagle to Stellenbosch? I truly believe it's one of the most exciting wine regions in the world, and it's a baby industry. They make a lot of wine, but it's still dominated by huge cooperatives, a legacy of the brandy industry. They've jammed an enormous amount of bad juice into this market, so people don't associate South Africa with quality. But it's amazing how much has changed in the last five years—the conversation has changed with the new generation of winemakers like Adam Mason, Duncan Savage, Rudi Schulz, Eben Sadie and Adi Badenhorst. These guys don't have showpiece wineries; their entire focus is on the vineyards and saving old Chenin vines from being torn up to plant Merlot. A few years ago Eben Sadie couldn't give away his wine. Eben now has a celebrity which is rare in the wine world. Now you see others buying in like the German investor who bought in to Ernie Els, and Richard Branson with his new vineyard and luxury hotel.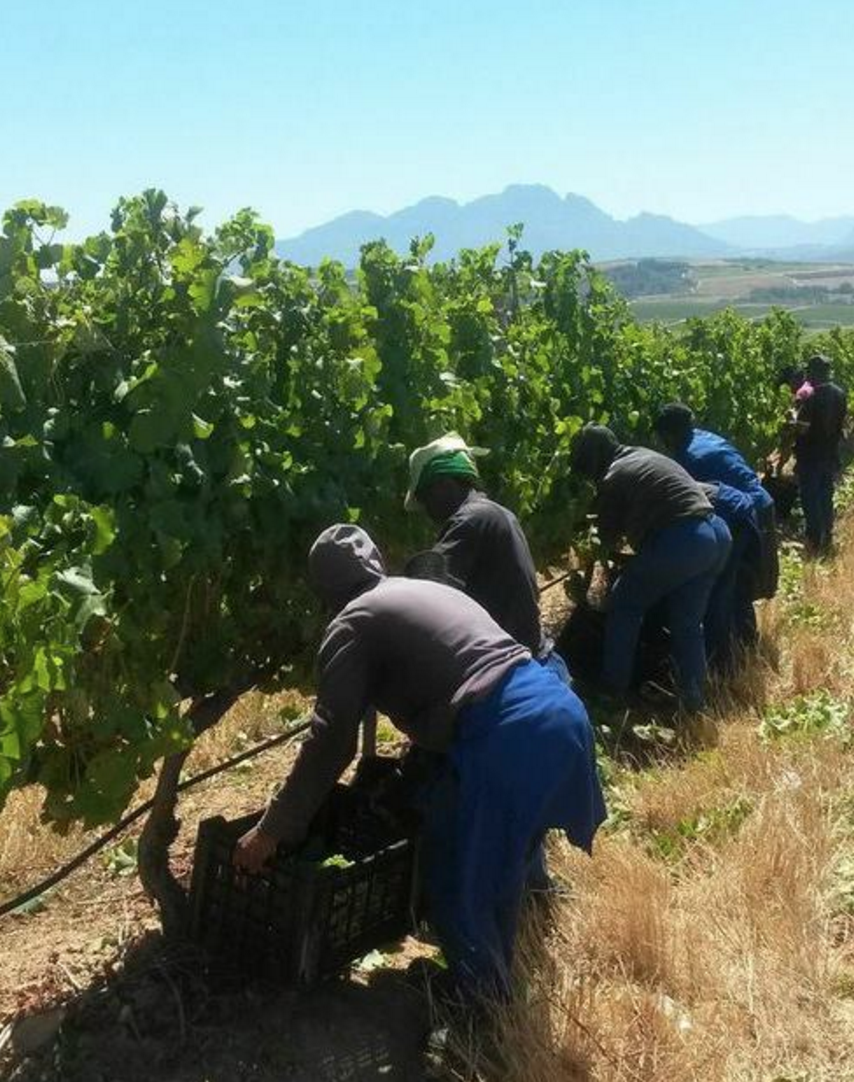 How long did it take to turn around Mulderbosch?
When you buy a winery, it's not like turning a sports car around—it's more like a battleship. When we bought Mulderbosch (photo right) in 2011, they had moved so far in the style of oak fermentation and crazy residual sugar; they were having an identity crisis. The estate has great vineyards, and we needed to let them to do the talking and get the winery to shut up. I hired Adam Mason away from Klein Constantia, South Africa's most famous estate, and together we scrambled to get a lot of bad wine out of the winery. We put in cooling so we could control fermentations, and eliminated a few wines that didn't make sense for the brand. We had to focus. The first vintage that is reflective of these changes is 2013.
Today we are in amazing shape. Part of reason Mulderbosch was appealing to me is that I can make a world class Chenin Blanc from old vines and sell it in the U.S. for less that $14 and make a nice profit. It blows sommeliers' minds when they taste it and see the price.
Sustainability for you isn't just about the grapes and wine, but about the business and the people. What does that mean in South Africa with its painful legacy of apartheid?
South Africa still suffers from massive inequality, and I didn't want to build a business based on absurdly low labor costs. With all the immigration piling into South Africa, the work pool is 20 times greater than the jobs available, which suppresses wages—this is why there continues to be so much violence in that country. We wanted more control so we started a program which mandates how our growers farm, and requires that they give all their workers access to school, clean water and proper housing accommodations. In exchange, we sign long-term contracts and pay far more than market price for the grapes. We also spend a lot of time educating our workers.
You have invested with some of the hot young guns in the business—Rajat Parr of Sandhi, Pax Mahle of Wind Gap—but by contrast your portfolio includes many established pioneers who were struggling like Bob Travers' legendary Mayacamas estate in Napa and Qupe. I adore Bob Lindquist, but Qupe isn't exactly a sexy or energetic brand.
I firmly believe Qupe is one of California's greatest singular brands. Bob is one of the most talented winemakers on earth. The consistency and quality of those wines over the last 30 years is too good—he got overlooked. The fix there wasn't about changing the winemaking, but changing the business, and that's the easy part. Like a vine, sometimes you gotta prune back to grow, so we reduced the number of wines and dealt with some old inventory issues in the market. We've seen a dramatic turn-around of this business in less then two years—depletions are up, demand is high. People have rediscovered Qupe, they just needed to be reminded.
It almost sounds too easy.
I know, but it's why our model works. Certain personalities are world class at promoting themselves. Then there are people that are too humble like Bob Lindquist, so he needs people like us to tell the story. Guys in northern Rhône love his Syrahs, which never happens, but no one was talking about that! We don't want to change these producers, we want to help them find the voice of the brand. For example, we bought a bunch of fancy sorting equipment for Andy Erickson, who we hired to make the wines at Mayacamas, and he sent it all back. It didn't fit with the spirit of that ultra old-school, 125-year-old winery. He understood the story—it's not about trying to be Harlan.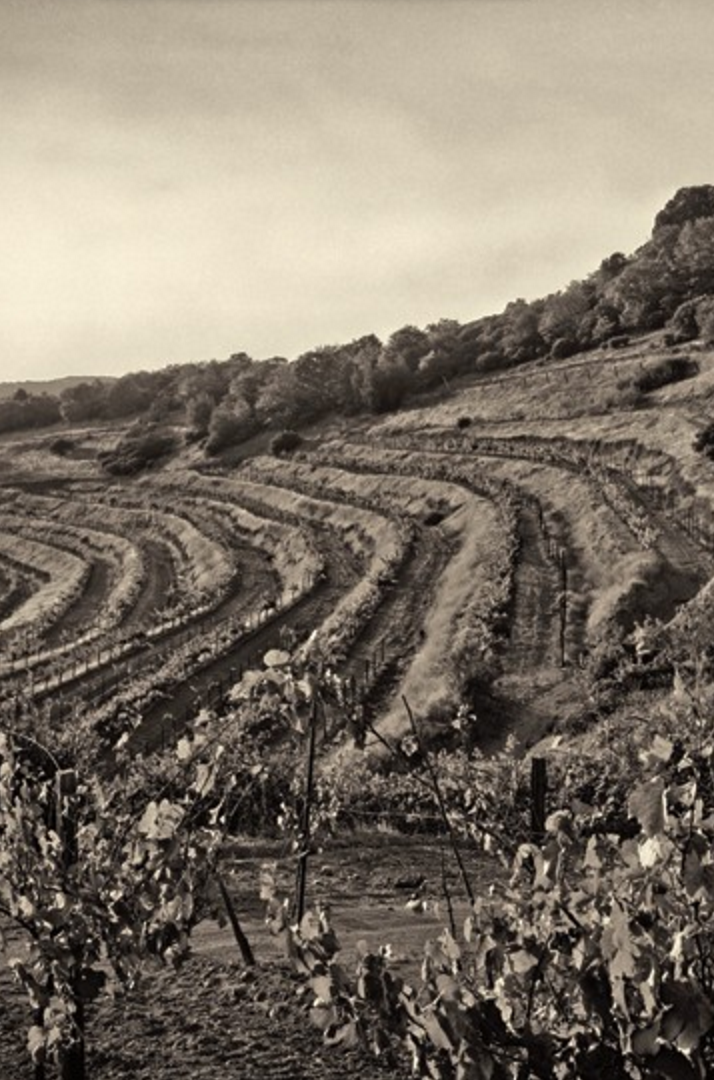 Mayacamas hasn't changed a thing since the 1960s when it was revered, yet it doesn't get the attention of many other notable California estates (Banks is co-owner of Mayacamas with the Schottenstein family). Why is that?
When we bought Mayacamas (I should add that this was a personal purchase with my wife outside of Terroir Capital) no one was talking about it. For over four decades Bob Travers has made some of the world's greatest Cabernet—as good as anything Paul Draper has made at Ridge, but he did a better job of not getting left out of the conversation. Bob had no strategy—he has a rolodex!
Bob's style—wines that are built to age and not always easy to drink in their youth—fell out of fashion, but today's sommeliers are looking back to older Cabernets from Diamond Creek, Dunn and Ridge; they aren't interested in cult Cabernet.
So we've changed our business model. We will take 40% of Mayacamas (photo left) production and put it in storage to release later—we're pulling a Vega Sicilia. We are putting the entire 2011 vintage in the cellar to age. We are going to rerelease the 2000 and 1995 and are building up to do a three or four decade release. No one else in Napa is doing this.
The ageability of these wines is undeniable, and this is why I bought this winery: I have the freedom to make these wines the way I want, and not worry if they aren't drinkable young. Many people were worried that we would make another Screaming Eagle, but we are staying absolutely true to the Mayacamas style of Cabernet that is finessed and floral yet packed with the power that rustic mountain fruit gives you, and incredible tannins.
I notice one common theme throughout many of your purchases—Syrah. Again, this isn't the most championed grape of the moment.
Syrah is one of the most interesting varietals to me, so yes, cool-climate Syrah is a common thread in many wineries I'm involved with. It's so versatile and much more terroir-driven than most people realize. Syrah became unfashionable because consumers got sick of warm-climate, over-oaked versions at 17% alcohol. I'm seeing incredible appreciation for Syrah from wine professionals—the prices of Côtes Rôtie have doubled in the last decade—and that will eventually trickle down to consumers, so I'm betting big on Syrah.
As someone who spent the first part of your career working outside the wine business, what would be your greatest criticism of this business?
The lack of efficiencies in getting wine to market. Why are we making it so difficult for people to buy wine? When you have such an entrenched distributor tier that is so large, there is little incentive to change. It takes losing market share or having leadership that is willing to take risks in order to see change. I believe innovation is going to drive a lot of evolution in this business.