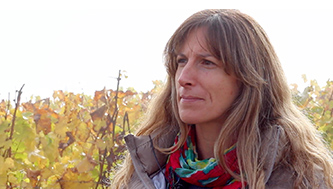 Viña Leyda is a pioneer in creating cool-climate wines in Chile. Leyda planted the first vineyard in the Leyda Valley in 1998. Prior to their arrival, the Leyda Valley, which is 12 kilometers from the coast, had been an area of pasture and basic crops such as wheat and barley. The valley is situated along the central coast of Chile and there is a strong influence from the Pacific Ocean, which is cold due to the influence of the Humboldt Current.The major challenge in grape growing in the area was getting water out to the valley, and this required Leyda building an eight kilometer pipeline.
Leyda has been able to achieve an exceptional price to quality ratio with their wines. It has been described by Decanter Magazine as "one of Chile´s finest producers, exemplary for its consistently rewarding cool-climate wines that offer outstanding value for money and wonderful diversity."
We talk to winemaker Viviana Navarrete about the Leyda Valley and the path of female winemakers in Chile.
Christopher: Viviana, tell us about the Leyda Valley.
Viviana Navarrete: Leyda Valley is one of the newest valleys in Chile. It exists since 1998, and it's something really special. There was no viticulture here before; only dry pasture. The reason is that there is no water available. Irrigation is the issue as normally we receive only 250 millimeters of rainfall a year. That's very little for cultivating vines.
That is the nice story about Leyda Winery, because we are a pioneer in this valley. That's why our vineyard carries the name of the valley. We saw the potential of the soil and the climate, and we decided to make a big investment, together with the government, to bring water from the Maipo River that is at your back, and to irrigate the plants. That was 18 years ago.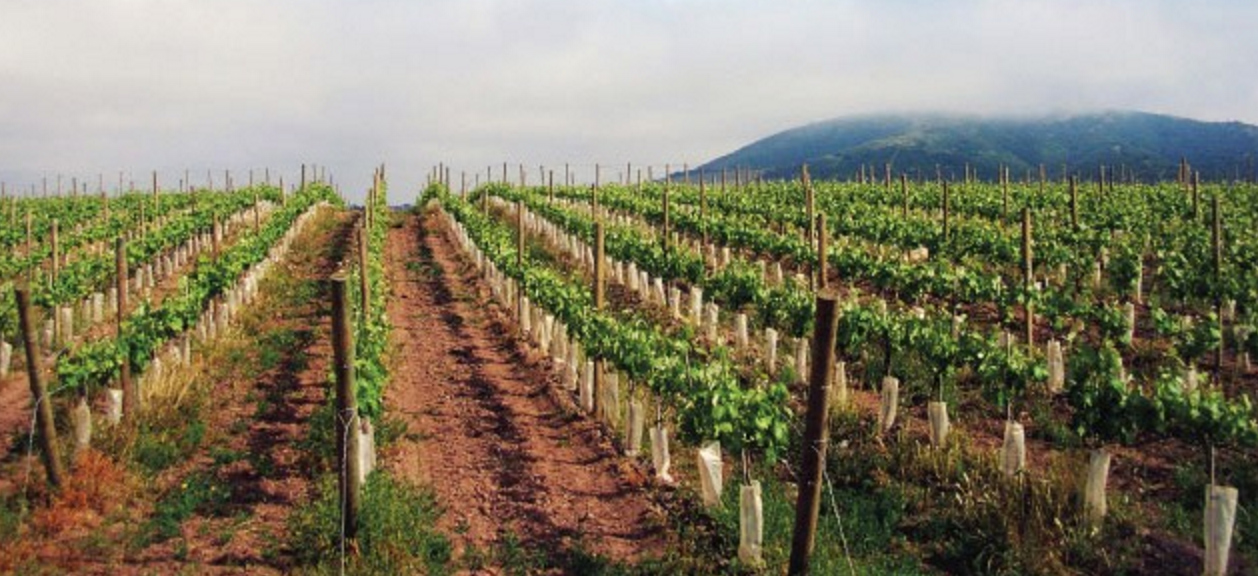 Tell us about the terroir in the Leyda Valley. What makes it unique? Why did you go through all the trouble of creating an irrigation system to grow grapes in this area?
Well, the fantastic thing about this place is this climate, which you're experiencing right now. We have a lot of morning fogs from the Pacific Ocean, which is four kilometers from here. What you are experiencing right now is unusual in Chile. We have all the ripening processes of the grapes with this morning fog, so the grapes ripen very slowly in time, which is the best for cultivating Sauvignon Blanc and Pinot Noir. As a result, you get grapes of high content of natural acids, low pH. The wines are really expressive and mineral and elegant, because of the influence of the ocean.
The other important element is the soil. We are on the west side of the Chilean Coastal Mountain Range. The soils are the oldest in Chile. We have granito, but we also have a lot of red clay that is very important. For example with the Pinot Noir, it's the red clay that gives you the mouth feeling and the creaminess. We have granito in the profile. Some spots of calcium carbonate that we have identified and those blocks we use for making special Sauvignon Blanc. In particular, because we are so close to the river, we have a lot of alluvial stones. We have a lot of different soils, and the nice thing is that here we are able to work in micro terroirs. We have separate blocks of small units, so everything is made very artisanal, very focused, by separating everything. With clays and clones and soils, it's the only way to get high quality wines.
What grapes grow well in the Leyda Valley?
Well, that's a very interesting question because generally Chile is well known for cultivating everything, anywhere. That happened early in the '80s. Nowadays, you can see that the wine industry people are getting more focused in what nature gives you. In that way, Leyda Winery saw the potential of this place, and we cultivate grapes that grow well in this kind of climate. Here there's no Carmenère, no Cabernet Sauvignon, no Merlot; but we're have a strong focus on Pinot Noir and Sauvignon Blanc. Actually 75% of what we produce is between these two grape varieties. We also make Riesling, Chardonnay, Sauvignon Gris, and a little bit of Syrah, in a cold-climate style of Syrah.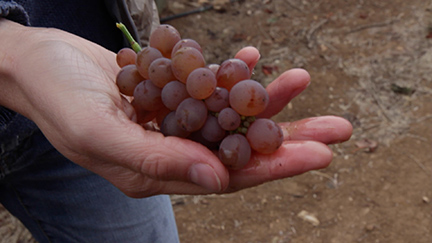 Are all the grapes that are grown here used for your estate wines? Or are there growers in other parts that you use as well?
As a Leyda Winery, we use only grapes from our own plantations. We actually own 180 hectares. Anyway in this valley, there are some wineries and producers that sell grapes to other wineries as well. The interesting thing to know is that when we arrived 18 years ago, we were the first one here with 90 hectares planted. Now you can find 2,000 hectares planted in the whole valley. That shows the great potential that this place has, because it has grown very fast. The interesting thing is that it's still a small valley, and it would be very difficult to grow further, because the price of the land has increased crazily. I would guess that it will stay a small and boutique valley in the future.
Tell us about Leyda Winery.
Well, Leyda Winery started colonizing this valley in 1998. It started as a family business. Nowadays, it's owned by the CCU Group. It's part of the VSPT Wine Group. Anyway, we work very separately as a premium and boutique winery. Actually we make three different brands. We have our Reserva level, the Single Vineyard, and the LOT category. Everything is premium, and we make about 33 different styles of wines. All from these cold-climate varieties.
How about your background. How did you get into the wine business?
Well, no one in my family is related to this industry. I started studying agronomy. Here in Chile you have to study agronomy to be a winemaker. I studied at the Catholic University in Chile. The last year of school you have to choose your specialization, and I chose winemaking.
Chile is still a bit of a difficult place for women to work; but winemaking is a fantastic area for women to develop. In the '90s, the wine industry was developing rapidly, and Chile was starting to produce more premium wines. Before, it was all about cheap wines and red wines, but something interesting happened in the early '90s. I saw that this was a huge field that was interesting to me, and as a woman, of course. Then I started working in a big winery for about six years. And then I ended up in Leyda as chief winemaker for 8 years. I'm really happy here!
Tell us about women and wine in Chile. Are you seeing more female winemakers? And how many female winemakers are there?
Women are still lower in quantity compared to men. But every year women are entering the industry and able to make chief winemaker status. You can see in some wineries that women are getting into the chief marketing department as well. There are two general managers that are women. I think we fit very well in this arena. Especially in winemaking. It's not that women's noses are better, or they have more sensibility, many people say that; but I think it's that we offer a different kind of winemaking. Oftentimes journalists or customers try our wines and say they sense that they are made by a woman. I don't know if I am able to show that, but what I want to show to the consumers is a reflection of the terroir in the wines. I want the consumers to close their eyes when they try a Leyda wine and say, "Oh, this is cold climate, this is very mineral." I can feel the salinity of the cold-climate area that you are feeling right now. That's my main target. If I can make it better because I'm a woman, that's terrific.
What are some of the challenges that the Chilean wine industry has been facing recently?
Actually, the Chilean wine industry is trying to show that Chile is not all about Carmenère and Cabernet Sauvignon. This country is well-known, outside in the world, as a cheap wine producer with good quality wines. But I think that since the later '90s, winemakers have the challenge to show that Chile has quite a lot more to offer.. We have a very long coast, and we are discovering new valleys as this example in Leyda; but the same is happening up north, in Elke, li Marine, and in the south as well. Also up in the Andes Mountains. We are trying to show the outside world that we have a lot more to offer, and to show high quality wines as well from different valleys and different grapes varieties.
You make three different types of Pinot Noir, the Leyda Range, the Single Vineyard, and the LOT. Tell us about the differences between those different wines.
Okay. In the Leyda brand, we are trying to show the consumer a Pinot Noir that is very honest and pure. For this wine we take grapes from different blocks and different exposures. Remember that Leyda Valley is everything about small, running hills facing to the north, to the west, everywhere. We pick grapes from different exposures, different clones as well. We actually have the 777, 115, clone 9, clone 16. Respecting the characteristic of each clone, we try to make a very expressive and fruit-driven style of Pinot, with very little oak. We want the consumer to feel the red cherries, the freshness, the spices that are typical from this region. It's a very friendly Pinot. Very juicy with a sweet texture, it's completely dry. It's a really nice wine for consumers that already know everything about Pinot, but also for people that are just beginning to learn about Pinot. It's a really nice wine.
Then for the Single Vineyard brand, we have two Pinots. One is called Las Brisas and the other one, Cahuil. It's more focused on the terroir. Here we make two different Pinots that depends on the soil. The Cahuil has a lot of red clay in the soil, so it's much cooler and has a high density on the palate. It faces north, so it's little more of a dark fruit profile.
Then we have the Pinot Noir in the vineyard Las Brisas, that is taken from two blocks that face south. It's a little bit cooler, and the soil has a lot of granitos, so it's more vibrant and fresh. Many people say that Cahuil is a little bit more masculine and Pinot Brisas is more feminine, but it's nice to show two different characters of Pinot taken from the same vineyard.
Then we have the LOT Pinot Noir that is taken from a section of only one hectare. In a small hill, we have selected the upper part because we have a lot of calcium carbonate in this place. We select the clusters, we select the berries, everything is done in open steel tanks with a punching down regime, and here we use very little oak. Actually we're working with cement tanks and these big casks with no toasting. The idea is not to over deliver oak or chocolate or tobacco, but to show to the consumer the potential, the terroir, and the nice fruit profile that we have here.
You farm sustainably. Why is that so important?
Well, we have the philosophy of respecting not only the terroir, the soil and the plants, but the environment as well. We are very compromised with the produce that we use, we try to use as little as we can. We're actually working some blocks organically. I think our main enemy in this fog is the botrytis, but everything is made with a lot of conscience and not overusing products that can affect the ground. Also we're committed to the community of Leyda, so we talk with people that live here. We're actually helping them to build a facility for the people. It's our philosophy to respect the place. We cannot come here and produce wines and sell cases; we also have a commitment to the environment.
This valley was planted in 1998. What have you learned about managing the vineyards since you started working here?
We have gained a lot of knowledge during that time. As you mentioned, we started 18 years ago with no knowledge, so the first plantations were made in a very traditional way that normal vineyards are planted in Chile. That means everything north to south, as far as the orientation of the rows, with density plantation of 3,000 plants per hectare, using the normal clones that we had at that time in Chile. Afterwards when we realized the potential and the quality of the grapes, we changed our thinking. We said, okay, we have to go into high-density plantation and completely change the design.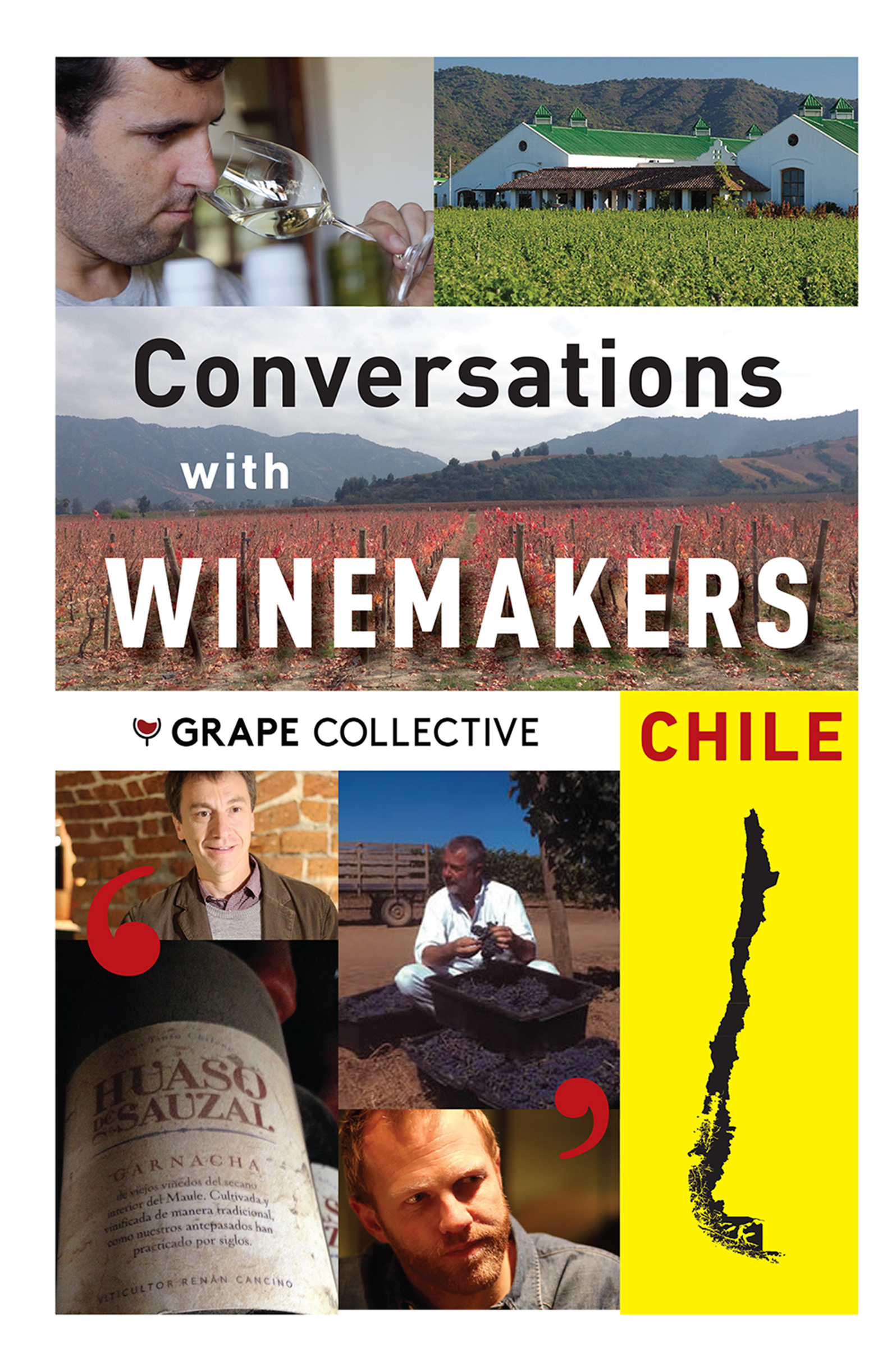 When we bought the next vineyard we made a huge investment in soil, in soil research, making five holes and five pits per hectare. At the end we had 500 holes in 100 hectares. It was the only way to really understand the profile, what's happening underneath, and to make a very good design of families of soils with different irrigation management. Then we went to the high-density plantation. We have some blocks with up to 10,000 plants per hectare, because we understood that here we have to talk, not of how many kilograms per hectare you produce, but how many kilograms per plant.
We played with the different orientation of the rows, because we understood that we have this problem of fog and it was very good to have some orientations east to west to use the breezes from the ocean as a tool in our vineyards. To allow the breezes to go through the rows. We invested a lot in clones as well. Actually we have nine clones for Pinot Noir and eight for Sauvignon Blanc, and that is only because of our experience. We now have a very well-designed plantation, and of course we are working with grapes that we really like that give good quality in this cool-climate area.
Check out our new eBook on the new wave of artisan Chilean winemakers, Conversations with Winemakers: Chile on Amazon for $3.99.