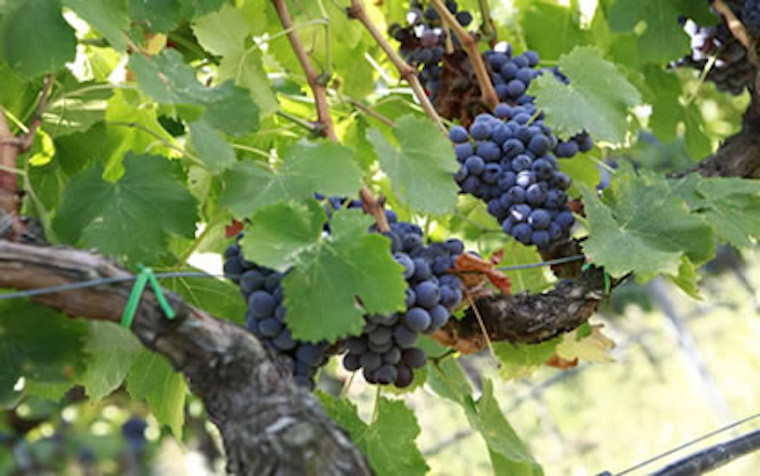 No matter how you say it -- Cannonau, Cannonao, Cannonadu, Canonao -- the grape is the heart of Sardinia. Cannonau is the most cultivated grape on the island, with the majority of the vineyards located in the center, where gravel soils are warmed until fruit matures. Sardinians of all regions, however, sure do love Cannonau. One in five bottles that touch their hands contain this blessed grape.
Until recently, Cannonau was thought to be Sardinian talk for Grenache. But of course Sardinians never thought this. How could the grape they hold so dearly belong to the Aragons? You must realize that Sardinians are not like the rest of Italians. Stereotypically, Sardinians are stubborn, intelligent, reserved, and serious. So when Sardinians feel wronged, they will do everything to make a compelling argument to set things right. And that's exactly what they did!
Their predicament peaked the interest of scientists at the University of Pennsylvania. This partnership led to the excavation of archaeological sites in Borore, Sardinia in 2002. They discovered hundreds of preserved grape seeds dating back to 3,200 years ago. DNA testing at UPenn laboratories confirmed that grape seeds were the remnants of Cannonau and distinct from modern day Grenache.
This discovery was a victory for Sardinians in more ways than one. Not only do they have their signature grape back, Sardinians also lay claim to the oldest grape in the Mediterranean Basin given the date identified during archaeological testing. That's right -- in some of the best places to grow grapes in the world, Cannonau is the oldest and it belongs to Sardinia. Moral of the story: don't mess with the intellectual prowess of a Sardinian.
The DOC "Cannonau di Sardegna" spans the entire region. Notable Cannonau comes from Capo Ferrato, Jerzu, and Oliena. Wines adorning the DOC appellation on their label must have 99% Cannonau with room little room (1%) for locally grown grapes.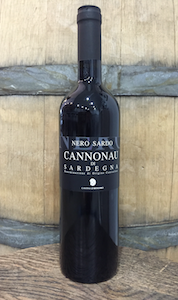 Nero Sardo is a humble introduction to Cannonau. Nero Sardo's ruby red color is complemented with juicy berry aromas, bitter plum and slightly herbaceous flavors, medium-light body, low acidity, and refreshing smoothness. This wine is an everyday wine and it is appealing for that reason.
Nero Sardo's Cannonau is versatile in terms of food pairing options. A perfect match would be smoked pancetta, sheep cheese, Malloreddus alla Campidanese, and an assortment of grilled vegetables. But really, anything close would do fine.
Beyond red, other types of Cannonau include rosé, riserva, and fortified (both dry and sweet). Similar to Sardinian personality, their wines are strong (with regard to alcohol), but not flashy. There is still much more to learned about Cannonau, a quaint wine that is intellectually stimulating.