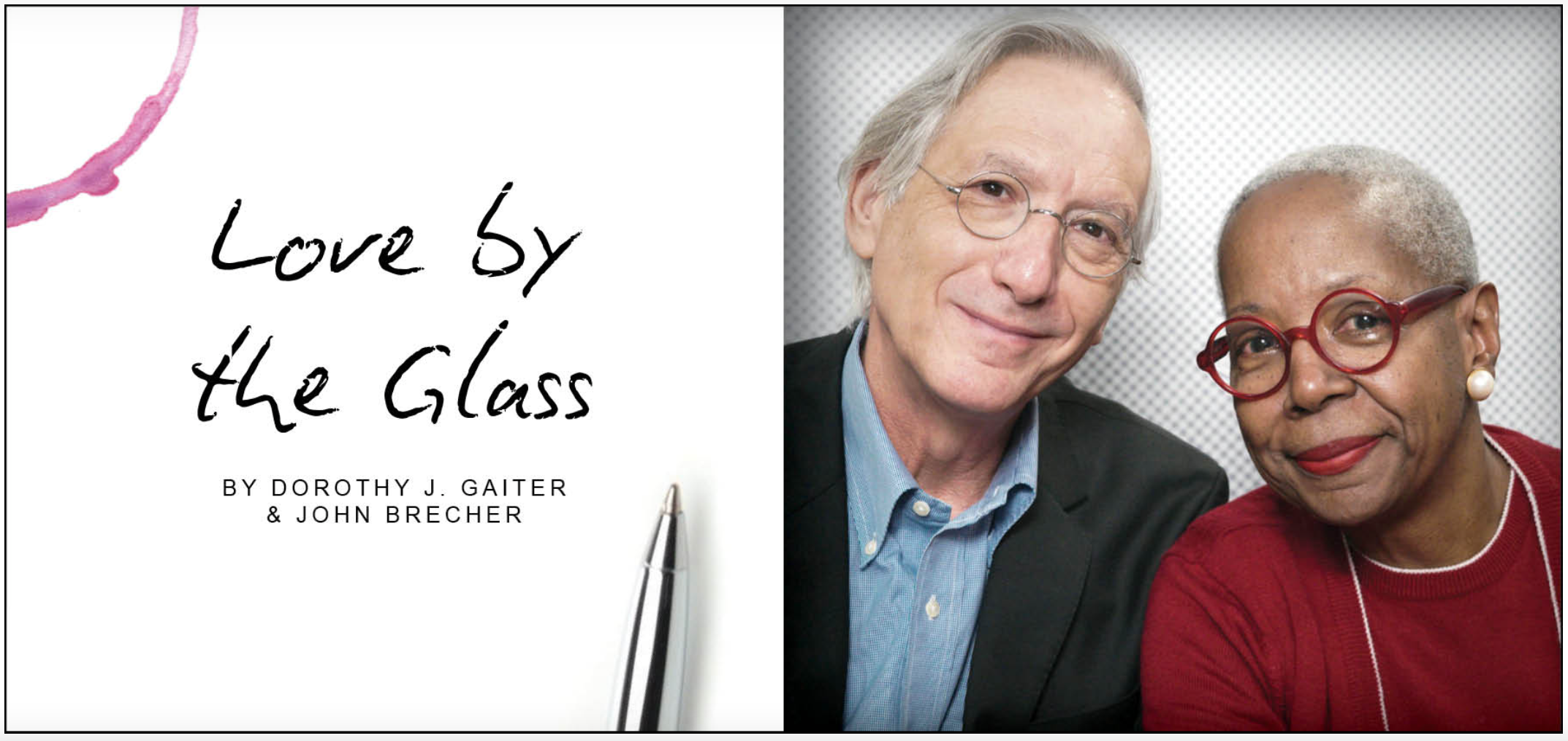 This is the easiest New Year's resolution: Keep a bottle of sparkling wine in the refrigerator at all times. If it's there, you will find a reason to open it. And then buy another.
There has never been a better time to buy bubbly because well-made, tasty wines are coming from all over the world. An out-of-town friend recently did us a great favor and we thanked her with a half-case of sparklers: two French, two U.S., one Italian and a Spanish Cava. Total price: about $150.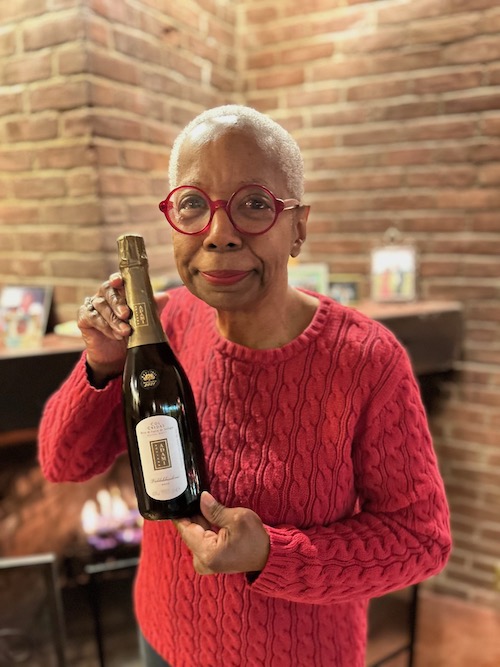 We celebrated Christmas Eve with a bottle of Prosecco that was particularly yummy: 2021 Adami "Col Credas" Valdobbiadene Rive di Farra di Soligo Extra Brut. Sent by the winery's representatives, it was nicely focused, with mouth-watering acidity, grounding minerals and good depth – quite a nice deal for $26. When paired with our son-in-law José's citrus salmon, the wine played well against the rich sauce of caramelized orange and onion slices and soft, roasted garlic cloves.
All that said, it remains true that there is no sparkling wine like Champagne. We were interviewed recently and asked the difference between sparkling wine and Champagne. We replied, of course, that only bubbly from the Champagne region of France is Champagne, but that is such a cliché now that it has become what we understand is called a text meme. In fact, the meme itself has become the subject of an academic paper. One example from that paper – and, hey, we're just the messengers here: "It's only a coup if it comes from the Coup d'etat region of France. Otherwise, it's just sparkling white supremacy."
Like many people, we mark significant moments in our lives with Champagne: 1974 Cristal when John proposed, Taittinger at our wedding and at Zoë's birth, the 1979 Salon we touched to Media's lips as she emerged into the world, the 1976 jeroboam of Bollinger at the new millennium. Over the 2022 holidays, we had a Charles Heidsieck Brut Réserve "200 Years of Liberty" special bottling, sent to us by the winery, that was impressive. We wrote: "All of the classic smells of toast, lemon and chalk, but John finds it hard to get them -- they seem hard to reach, but they are there. Dottie gets them. Full, with a respectable weight. There's a richness that hints of age, but it could also age quite a bit. Round, with a touch of butter at the end. It's a fulfilling wine in every mouthful. A wine to sip and savor." For about $65, this is special.
And then, for Christmas (we are Jewish but we celebrate widely), we had one of our favorite grower Champagnes – a Champagne produced by the grower, as marked by the tiny, tiny RM on the back label. This was Pierre Gimonnet "Sélection Belles Années" and what was so remarkable about this was its elegance and restraint. Almost all of its taste was in the finish, which then seemed to last for an hour with each sip. What an experience. Like many grower Champagnes, which have to fight to find a place on the aisle, it's a great deal. We paid $43, far less than many of the popular, mass-produced Champagnes.
So what's the difference between sparkling wine and Champagne? We'd say one of many answers is that no other wine in the world has been written about more. Without even scratching the surface, you could fill an entire 275-page book with some of the best writing about Champagne. Oh, wait: That's been done. The book, published by Academie du Vin Library, is called "On Champagne: A Tapestry of Tales to Celebrate the Greatest Sparkling Wine of All" ($45). It's fascinating, funny and quietly educational. Here are some of our favorite quotes from the book. As we head into 2023, here's to a healthy new year.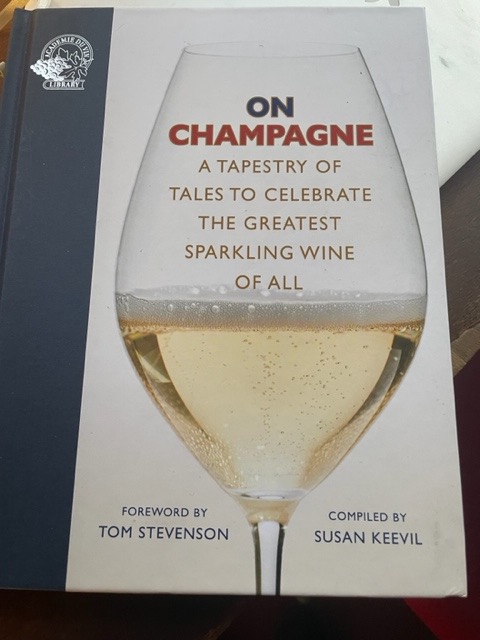 Andrew Jefford: "No wine is more sipped, but less tasted, than Champagne."
Elin McCoy: "The connection between women and Champagne echoed widely in French culture. Madame de Pompadour, Louis XV's mistress, made fizz fashionable by insisting it was the only wine that left a woman more beautiful after drinking it."
Margaret Rand: "There's a lot of chalk, and it goes very deep. The cellars were dug by the Romans, and have been used for shelter as well as storage. In World War I the people of Reims hid in the cellars while the city was being shelled – they lived, worked, and went to school and hospital in the chalk cellars. There are over 200 kilometers of chalk tunnels under Reims alone."
Essi Avellan: "Pinot Noir is the muscular base of Champagne, bringing richness, breadth, and poise to the mouthfeel….Still, today, most of the traditional houses, from Veuve Clicquot to Moët & Chandon, Lanson and Bollinger, are considered Pinot Noir houses with the grape responsible for framing the features of their famed house styles."
Adam Lechmere: "Dosage levels are changing across Champagne….There are many reasons for this. Climate change is one of them: it is now easier to achieve ripeness, harvests are routinely earlier, and grapes are brought in with lower levels of acidity."
Serena Sutcliffe: "One cannot talk about 'vintage' without circling round to global warming, especially in a vinous area as far north as Champagne. When I first knew the vineyards of the northern part of the Montagne de Reims, those that face east and north, the local term for those villages, especially after some libation, was 'Siberia.' Somehow I do not hear this any more."
Gérard Liger-Belair: "Our calculations using models that combine both the dynamics of bubble ascent and mass transfer equations found that if the Champagne is poured straight down the middle of a vertically oriented flute, then, depending on various parameters such as temperature, glass shape and ambient pressure, about one million bubbles are likely to nucleate. Otherwise, Champagne served more gently in a tilted flute – the technique that better preserves the dissolved carbon dioxide -- will yield 10s of thousands more….Our conclusion? It's quite simple: We should treat Champagne a little more like beer, at least when it comes to serving it."
Tyson Stelzer: At Krug, "at any given time, there are five million bottles in the cellar, 10 times the annual production, a massive ratio and testimony to this long-ageing style."
Tim Triptree: "Dom Pérignon is undisputedly the most famous of all prestige cuvées. One reason for this is that production levels exceed all others. The exact number of bottles made is a closely guarded secret but could potentially be up to four million bottles."
Victoria Moore: The rise of rosé "has been dizzying. Benoît Gouez, chef de cave at Moët & Chandon, says that when he arrived at the house in 1998, rosé accounted for only two to three percent of Moët & Chandon's production. Just over two decades later, it was a fifth."
Jane MacQuitty: "The shift to drier styles, where there is little or no sugar to hide behind and a great use of reserve wines…has been steadily gathering steam since the '90s."
Kelli White: "For wine industry or restaurant veterans, Champagne catastrophes are inevitable, and almost a rite of passage; with the measure of a true pro being not in how often you avoid disaster but in how you handle the recovery. In this regard, Melissa Smith is as professional as they come. She was working as a wine steward at a Relais & Château dude range in Montana when a guest ordered a bottle of Perrier-Jouët that had been 'rattling around in the lit soda refrigerator for God knows how long.' Smith dutifully opened the frazzled bottle, only to have it shoot out of her hands, land on the floor and spray her guests. Without missing a beat, she turned to them and pronounced: 'If it's any conciliation, you've been showered with our finest Champagne."
William Kelley: "Since sparkling Champagne was created by merchants rather than wine growers, it's unsurprising that it should have been first and foremost a brand from the very beginning."
Robert Walters: "A totally new vision of Champagne has emerged. Instead of a vast area, the size of a small country, where the wines are typically blended from many vineyards to produce a 'house style,' today we can buy and taste any number of properly farmed, properly ripe, 'single terroir' Champagnes, each with their own distinct personality and interest."
Oz Clarke: "How does flying at 30,000 feet affect the taste of Champagne? Are you kidding? Champagne at 30,000 feet tastes absolutely fantastic! …Turn left when you enter the plane. And walk as far as you can towards the captain's cockpit. I absolutely guarantee that the Champagne is going to taste amazing. … Are you happier with a glass of bubbles in your hand at 30,000 feet? Yes. And isn't that basically the whole point of Champagne?"
Dorothy J. Gaiter and John Brecher conceived and wrote The Wall Street Journal's wine column, "Tastings," from 1998 to 2010. Dorothy and John have been tasting and studying wine since 1973. In 2020, the University of California at Davis added their papers to the Warren Winiarski Wine Writers Collection in its library, which also includes the work of Hugh Johnson and Jancis Robinson. Dottie has had a distinguished career in journalism as a reporter, editor, columnist and editorial writer at The Miami Herald, The New York Times, and at The Journal. John was Page One Editor of The Journal, City Editor of The Miami Herald and a senior editor at Bloomberg News. They are well-known from their books and many television appearances, especially on Martha Stewart's show, and as the creators of the annual, international "Open That Bottle Night" celebration of wine and friendship. The first bottle they shared was André Cold Duck. They have two daughters.
Banner by Piers Parlett