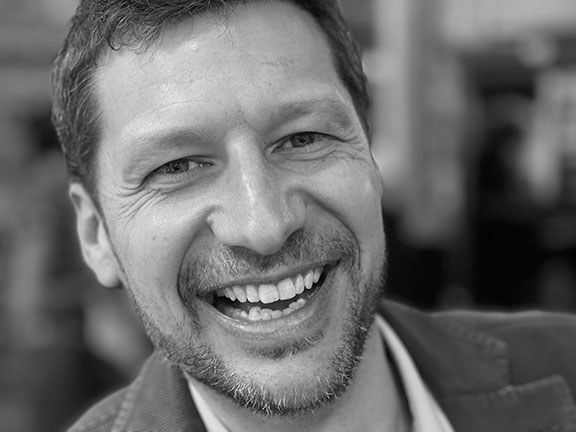 Demarie is a small, family-owned winery in Vezza d'Alba in the heart of Piedmont's Roero appellation. The winery is run by the third-generation, brothers Paolo and Aldo Demarie, who continue the family tradition of making organic wine from indigenous grape varieties. The family's concern for the environment extends from the vineyards to a sustainable cellar where recycled water, solar panels, and an eco-friendly heating system are used. Paolo stopped by Grape Collective to talk about what's happening in Piedmont today.
Lisa Denning: Can you tell me about the history of your estate?
Paolo Demarie: The estate was born by my grandfather at the end of the eighties, and then it passed to my father. My father passed away a few months ago, and now my brother and I are going ahead. The company is an agriculture company which means that all the wine that we produce comes from our grapes. So, we are not buying grapes or juice outside of our own estate.
Can you tell me about the terroir of your properties and where exactly in Piedmont you're located?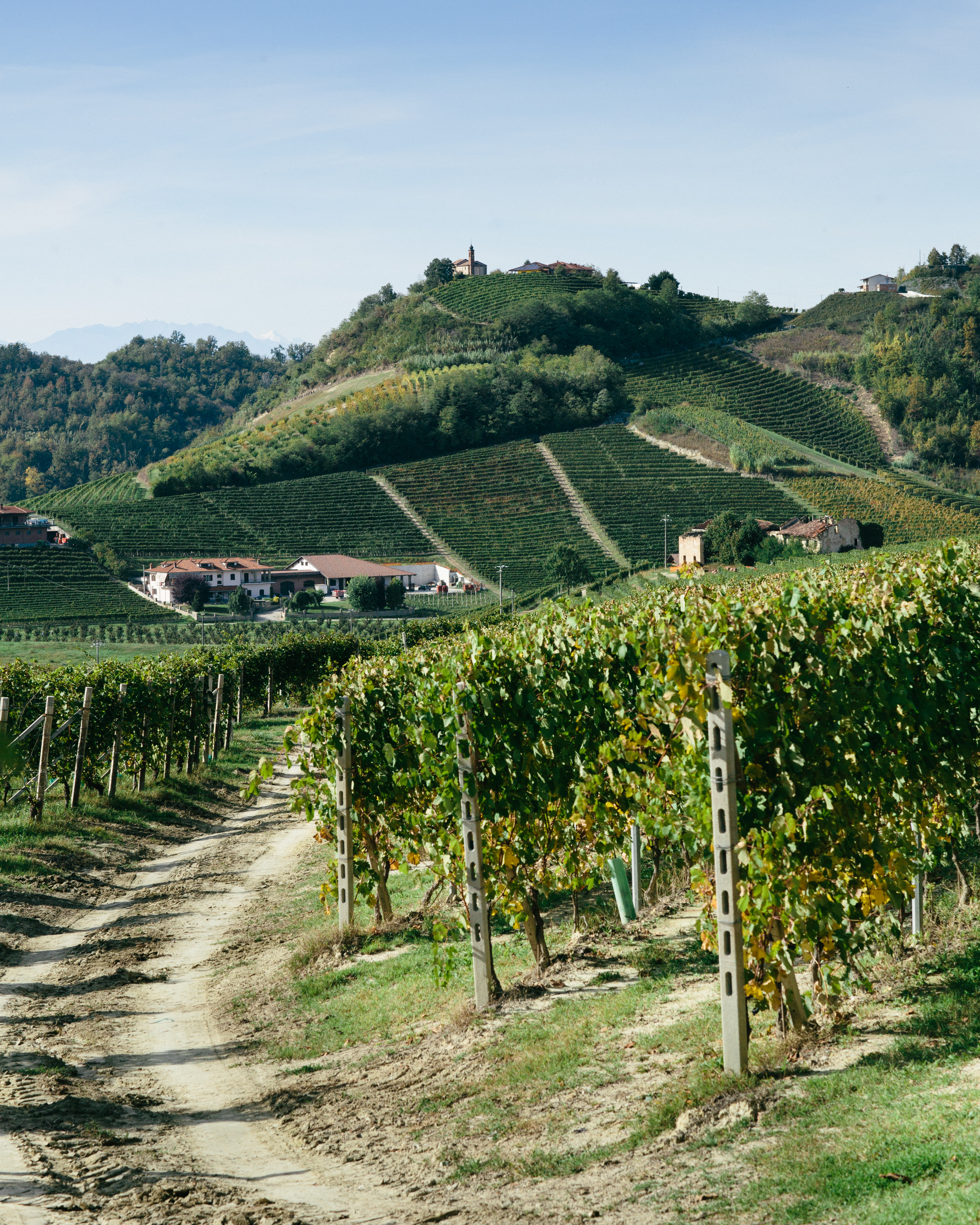 We are located in the south part of Piedmont, very close to the village of Alba. It's very well known for the truffle. It's the national capital city of white truffles in Italy and for sure is also very well known for wine. Our winery is in Roero, a little bit north, a few kilometers from Alba. This area is very well known for white Arneis wine and also for Barbera and Nebbiolo. The kind of soil in Roero is mostly sandy soils; the average elevation is about 400 meters in height.
But our company also owns and rents property in the Langhe area. And Langhe is south of Alba. We are still talking about a few kilometer south. So the area altogether, it's very small. We are not talking about a huge area. The Langhe, it's quite different because the soil is more like a limestone marl. So we have more reds there, Barbera, but also the king of the grapes, Nebbiolo, with Barolo and Barbaresco.
Can you tell me how the Nebbiolo grape expresses itself differently in the wines of Roero, Barolo, and Barbaresco?
Let's say there's a kind of trilogy in our area because we have Roero, it's the name of the area, but it's also the name of our specific wine, called Roero, in our case, a reserve. And then you have Barbaresco and Barolo. For me, it's something like a progression. I normally prefer to have Barbaresco in a tasting at the beginning because Barbaresco is a little bit more gentle; it's a little bit more velvety. Compared to Roero, where you got for sure this kind of elegance but also some more, let's say, body, some more tannins, and so on. And then, at the peak of this kind of trilogy, at the pyramid, you have the Barolo. I'm trying to find the right elegance in the Roero, and I try to express more tannin on the Barolo side.
I think most Americans know Barolo and Barbaresco. Why do you think Roero is not as famous as those other two appellations?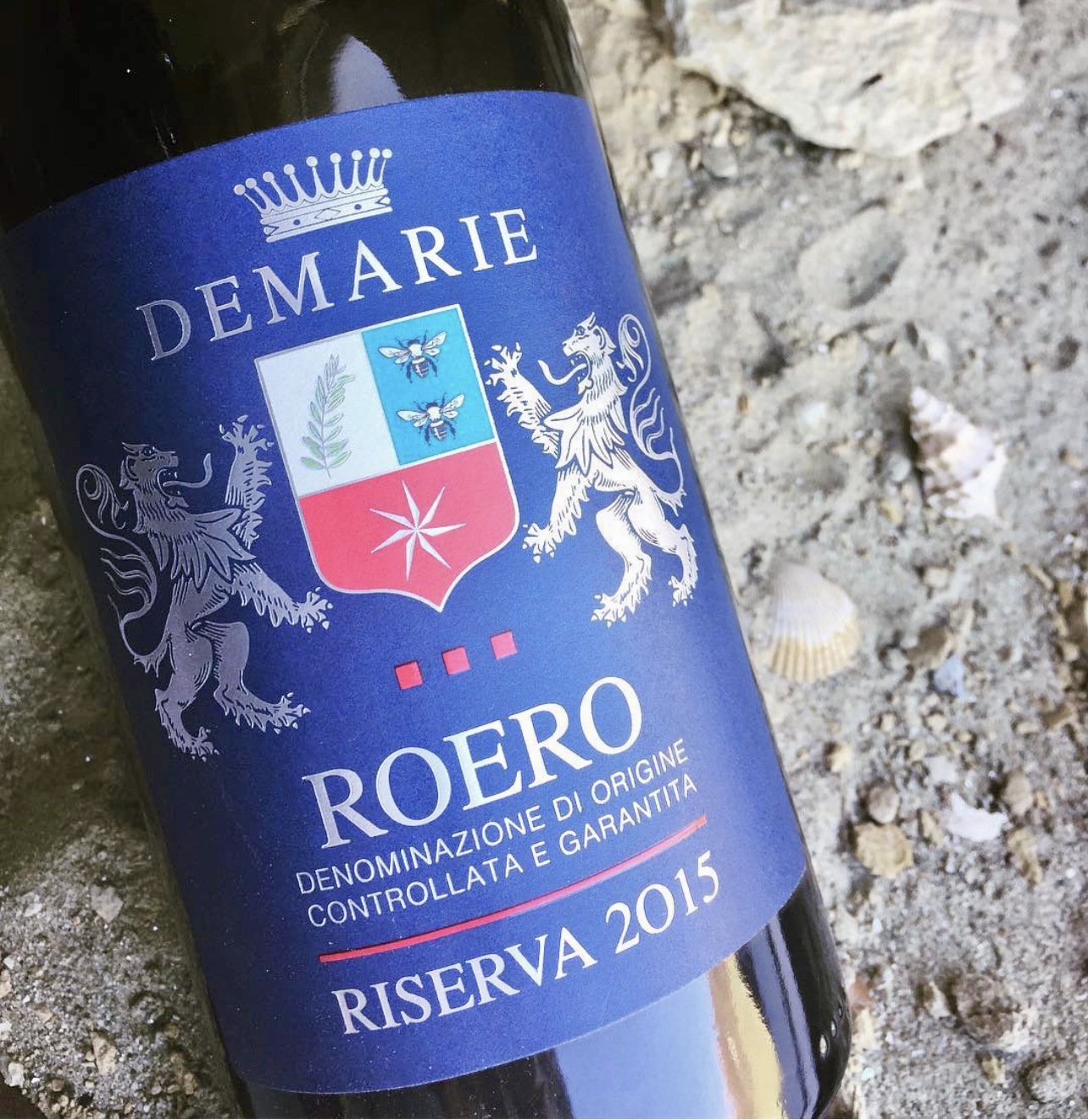 Yes, I think there are historical reasons that really never brought these wines to a certain notoriety. But on the other side, and this is something that for me is very beautiful, it is due to the number of bottles produced, and Roero produces very little. When you compare Roero, all the producers together, it's about a half million bottles produced. If we compare this to Barbaresco, Barbaresco produces more or less 5 million bottles. So it's like 10 times more than Roero. And when we compare Barolo, it's about 15 million bottles. So this is also, I think, one of the reasons why some denominations are not so well known outside of the territory. In fact, for me, it's quite, let's say, classic, that maybe people don't know about Roero, 200 kilometers far away from the area.
Can you tell us your philosophy of viticulture and winemaking?
Yeah, so first, and one of the best decisions my father took, and that we now follow, is we only produce wine from indigenous varieties. So there are no international grapes in our production. We have only Arneis on the white side and Dolcetto, Barbera, and Nebbiolo on the red side. And then Moscato and Brachetto for the sweet wine. We invest a lot in these kinds of grapes.
Secondly, in 2020 we were certified organic but we were following the organic practice before that. In Italy, it takes three years to go from conventional to organic, and we were making this kind of process step by step prior to 2017.
And another thing is that we are a family. So my dream is not to enlarge the production. I'm not thinking of doubling or tripling the production. This is absolutely not my goal. My goal is to fix as much as I can the quality and work through a classic style of winemaking. That means using, for the majority of the wines, big barrels. We only use barriques for the Roero. But also in Roero, these barriques are only 30% new. The rest is on the second passage. So we try to have wine that really expresses the soil, expresses the terroir and our kind of family winemaking.
A lot of people talk about modernist versus traditional styles of wine. How would you define your style?
I think we're probably in the middle. However, we're more like a traditional style when we talk about Nebbiolo. Also because we use this kind of barrique only for the Roero, not for the Barbera, nor for the classic Nebbiolo. We're also a little bit modern because we produce some natural wines that are a little bit, let's say, strange. We have been the first wine producer of an orange Arneis in the area, and now we are the first wine producer of a Pet-Nat Arneis in the area. So we're trying to produce something slightly different from the classic pictures of Piedmont that people may have.
But this wine, it's something that helped me to improve the quality of the classic wine because I got some results. I learned that if you do not push yourself to the next level, you will not discover the evolution or how the data progress when you make another kind of vinification.
And what have you been noticing as far as climate change? Is it affecting the way you make your wine?
Yes, I think it affects a lot. The last 10 years we got a very good amount of very top vintages, some vintages were absolutely great, like '15 and '16. This one, '22, will be again a very good vintage. What I think we are facing now is this kind of high temperature and lack of water in the long term, which will be difficult. It is tough to manage not only for us in terms of making the wine, but for the vine. That will be quite difficult, I think.
What kind of measures can you take to deal with those issues?
That's a good question. I think we still need to think about, for example, in our region, irrigation is not allowed. But this year, the Piedmont region said you could irrigate if you have the system. But nobody has the system. So maybe in the future, we can work through something. I think the vine will survive in the end. So I'm not really, let's say, shocked about the future, for sure I'm nervous, but I think we could face the problem in some way. And so I think our future will still be positive.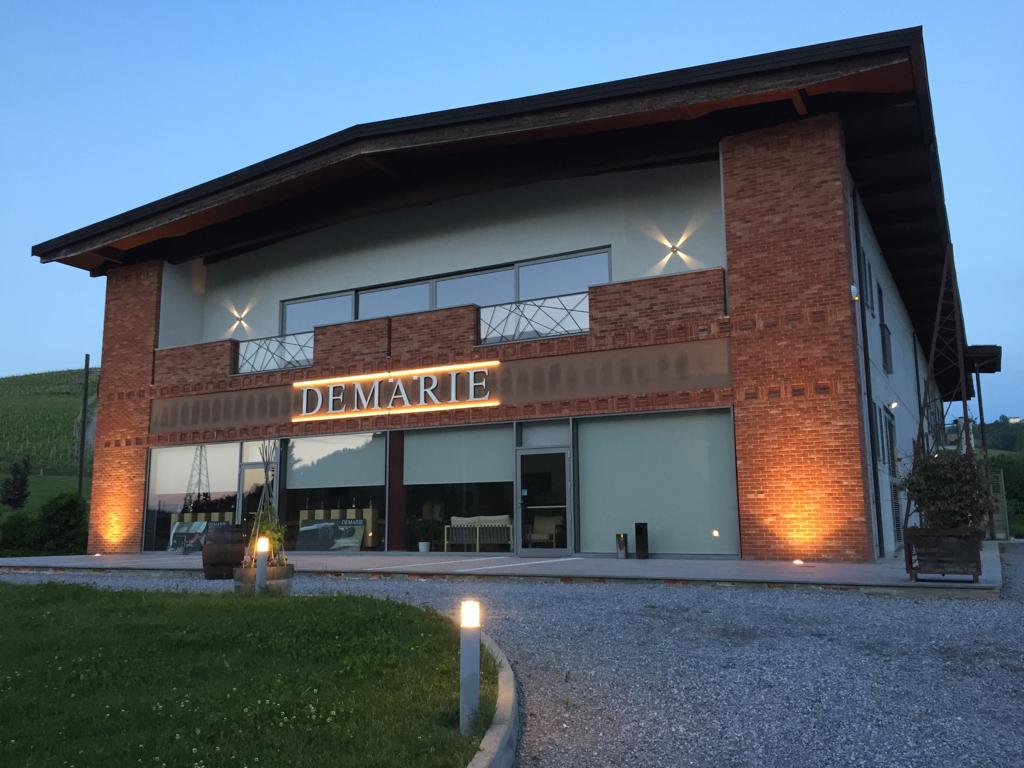 Why aren't there more organic producers in Piedmont?
I think being organic in Piedmont is very difficult mostly for the humidity of our climate and also because this area has a massive number of small producers like us. So the fact is that the majority of producers are family companies. This creates a very good competition and I think Piedmont is very well-known for this. The quality of Piedmont is well appreciated all around the world. And the fact that we are family, we are thinking about our future, and I think organic really brings this to a better future. I'm not judging the ones that are not organic, but I think everybody starts to be more concerned about the soil, and in the end, our wines are so great, and they are so beautiful because the relation with the soil is so deep.
In fact, if you plant Nebbiolo outside of the region, you will not get the same kind of wine, the same quality. So thinking about this, we need to really make all the right decisions for the soil for the future. I think this is really one of the replies. For sure, it's not so easy because we are, it's easier where you are close to the seaside to be organic instead of being in our area where we are in the middle between the seaside and the Alps in the north. But I think it's totally possible.
You recently built a new winery that's a green winery. Can you tell us about that?
Yes, I'm very proud of this because it's really the project that my brother and I had in mind. We built a new winery because the old one was in the middle of the village, so there was no possibility of expanding. And so we built from nothing. And this winery was completed in 2013, so it's about 10 years ago. We have solar panels on the roof for the production of electricity. We have a system of recycling water, so all the water that is used in the production, but also in the building, is not water that we throw away. We collect it and then we use this water for the irrigation of the garden and so on.
And then we have an A+ energy certification, meaning that the temperature stays very stable all day long without using so much air conditioning. And then, at the end for heating, we burn the branches of our vines. So also it's something like a circle because the vine makes the leaf, made the branch, and then we use this for the wintertime.
Recently there's been a lot of foreign investment in Piedmont. Do you feel this is changing the character of Piedmont?
It is true that at the moment, we have a few foreign investors in the area, but the big majority of the land is still in the small farmers' hands, and normally they don't sell family land. Also, I don't think so because Piedmont is very agriculturally-driven. The people's relationship with the soil is so deep that it's difficult to buy property in Piedmont. The soil is really expensive now, but they don't want to sell to people that will not really live in the area or maybe they will not follow the same philosophy.
I have my personal example that when I try to buy or I try to rent something, I need to speak with the old guys and talk in dialect and not in Italian because this really shows that you are local so you will be concerned about the future. They know me, or they know the family. So I think this has kind of been more closed in some way also protects the area to something more like international trends. You can feel this because there are no international grapes, and we are very classic at the end.
Nowadays, there's a new culture of marketing with social media. How has that changed how you present Demarie winery?
For me, it changed but doesn't change too much. I'm not the best in social media, to be very honest. I know that it's important though. We have also invested in this. But the wine needs to be tasted at the end of the day. So for sure, we can talk very well about a single wine or a family, but it's something that needs to be tasted to really enjoy.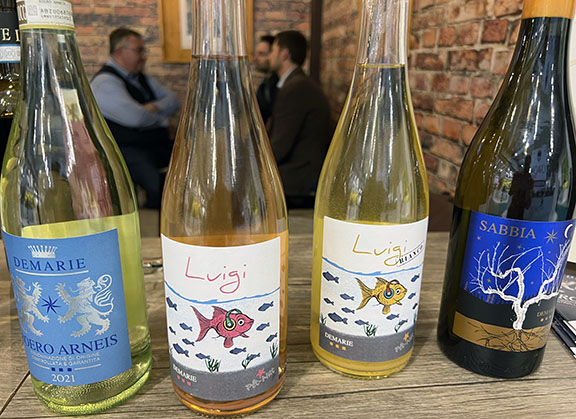 So, don't get me wrong. I think social media is great and is the key to opening the door. People might think, "They are talking about this, okay, let's try it, and then let's judge for ourselves." So I think it's important at that kind of stage. For sure, it's also important for updating the customer, friends, and clients about what we are doing and what our vintage looks like. It's a way of building the history as well, but I think it will not change, let's say, our kind of program.
People often compare Nebbiolo from Piedmont with Pinot Noir from Burgundy. What's your opinion on that comparison?
I think it's a good comparison, but not when the wines are young. So if you try Nebbiolo, let's say at the beginning, like between three and five years old, they will not really be comparable. But in a few more years, when they have maybe 7, 10, 15 years on them, there are some notes that are a little bit more classic in the two. Not only referring to the color but also something like the tobacco note, the coffee note. These kinds of dark notes in both Nebbiolo and in Pinot Noir are quite similar. So they close the gap between the two different wines a little more.
Demarie is a winery that always seems to be looking ahead as far as growing and evolving. Pet-Nat wine is not typical of the Piedmont region, yet you make one called Luigi. Can you tell me more about this natural sparkling wine, including its fun label?
I wanted to try to vinify a wine in a Pet-Nat style and "play" a little bit with the Arneis grape, that was the first idea behind Luigi. The first vinification went very well, and the wine was very successful, so now we are doing Luigi Bianco only with Arneis grapes and Luigi Rosato, an Arneis base with some Nebbiolo.
Are there any wine regions outside of Piedmont that you are excited about as far as the quality of the wines? Any favorites?
Yeah, I have a lot of, let's say, favorite wines out of the region as well. At this moment, I have a bit of focus on Etna wines from Sicily. I love that wine like everybody does, more or less. It opened my eyes. This is also thanks to social media, for example, because now they are very popular in terms of, let's say, advertisement and so on. And I'm very impressed with the quality. I'm discovering new producers and new grapes.
Then, for sure, I have great respect for the wines of Tuscany, Brunello, and other classics as well. And Veneto with the Amarone. So let's say the important wines are always in my heart. And for sure also France because I have a great passion for Champagne, Burgundy, Chateauneuf du Pape, and Beaujolais. In the end, I do not have probably one that I prefer. It's how I'm feeling and what I have to pair the wine with.