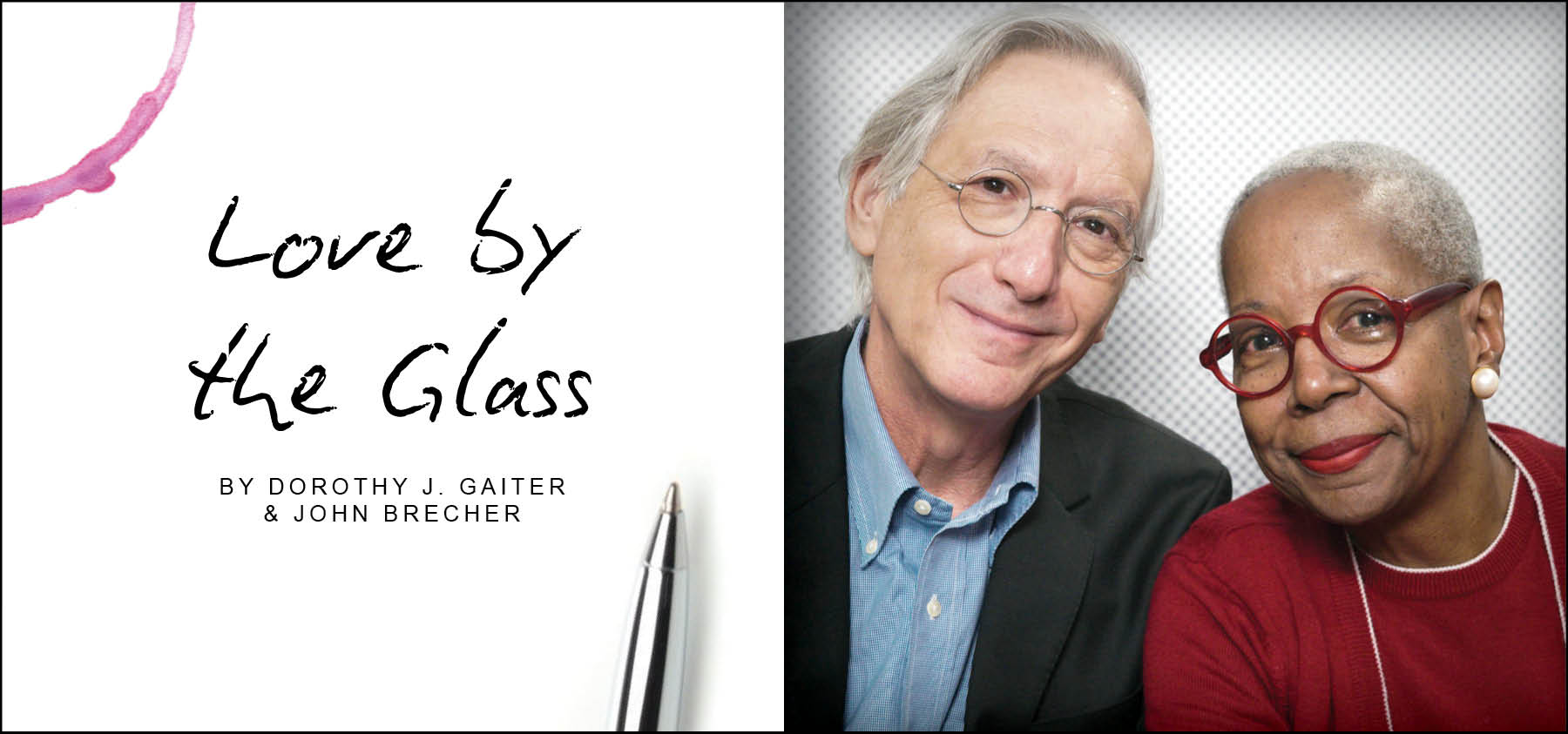 While each day seems to bring ever-worsening news about the pandemic, the resiliency of the human spirit is also on display. Sometimes it's in a stranger's wave from a proper distance or a check-up call to a neighbor, or a larger-than-usual tip for curbside delivery. Sometimes it's in gestures like donating money to relief agencies helping the suddenly unemployed.
Wine has always helped us carve out time to take account — of each other, our family and friends, our surroundings. Being stuck inside means we're paying more attention to what we eat and drink and greedily consuming an impressive selection of options on television.
Landing at just the right time, the Netflix movie Uncorked combines two of our favorite consumables -- wine and barbecue -- and several things that we rarely see in popular entertainment on screens, large or small. Chief among those rarities is a loving, intact black family, but race isn't what this movie is about. The movie's storyline is universal, classic: Parents and their children will clash, especially if they're a lot alike which, in Uncorked, the father and son are. Prentice Penny, who wrote the script and directed the lushly photographed movie with its flashy hip-hop soundtrack, wrote them that way, mirroring, to some extent, his relationship with his father and namesake.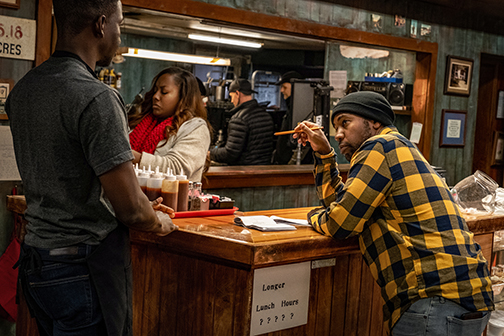 (Prentice Penny photograph by Nina Robinson/NETFLIX)
"I grew up in a family-run business, kind of similar," Penny, 46, told us by telephone from Los Angeles, where he is sheltering with his wife and three kids. "My family had a furniture store in Compton so that's where it sort of stems from. I wanted to be a writer, and again the family business was furniture, so I knew I wanted in the movie something that was blue collar and that I wanted the son to do something that I felt was a little elevated, a little more white collar.
"Furniture isn't super interesting on film and I had friends who grew up in family-run restaurant businesses and that just always seemed interesting. Everyone has to work in the restaurant because that supports the family. Food is very visual."
In Uncorked, Louis, the father (Courtney B. Vance), and son, Elijah (Mamoudou Athie), are at odds. Elijah wants to become a master sommelier and not follow his father in running the beloved barbecue restaurant his grandfather founded in Memphis. Niecy Nash portrays Elijah's mother, Sylvia, who lovingly, playfully and persistently urges her husband, who dropped out of college to run the restaurant, to support their son in his dream. Uncorked, Penny's feature directorial debut, is 92% certified fresh by Rotten Tomatoes, evidence that he is deft at stereotype-busting drama and comedy.
Transplanted Southerners, we love barbecue and seek it out whenever we can. Good barbecue brings back memories the way a good wine does: Roy's in Coconut Grove, Fla., a tiny stand where it was a good idea to bring Roy a beer; Blue Front in West Palm Beach, Fla., where we never got the real hot sauce until Dottie picked up the ribs herself; even the pulled pork at the airport in Asheville, N.C.
We appreciated that the movie placed barbecue and wine on the same plane, each requiring dedication and serious attention to detail to do it well. Barbecue is an ancient type of food, at base, enjoyed by many ethnic groups worldwide. But it is high art in parts of America and holds a special place in the cuisine and culture especially of black Americans. The movie captures the wine world pretty much the way it is. Elijah, who works part-time at a wine store, is among a teeny, tiny number of people of color in the wine scenes. No one in his family knows what he's talking about when he says he wants to become a master sommelier and his father, whose approval he longs for, doesn't drink wine.
The movie opens with the straddle Elijah will try to manage in its 104-minute run time, beginning with task-heavy harvest scenes at Albert Bichot's Domaine Long-Depaquit estate in Chablis interspersed with scenes of Louis methodically and meticulously prepping barbecue. Later, Louis scoffs at how Elijah cuts ribs, as a vigneron might criticize how a vine is pruned. Louis walks through a lumberyard, as a winemaker might walk through a vineyard. He's choosing types of wood based on the tastes they will impart to the meat in his smoker, much like winemakers selecting the type of wood and amount of toast they want barrels to have, and for essentially the same reason, the desired flavors. Here's our column about barrels.

Louis advises a butcher to trim more fat off the ribs. These things matter as much as the decision to pick a certain block of grapes on a given day. Louis is a master of barbecue, as serious and attentive to every aspect as his son is trying to be with wine. And at the end of the day, each of these elemental things, wine and barbecue, hinges on taste, something as subjective as taste.
Elijah tries to make the similarities clear to his family at dinner one night. "It actually kind of helps when I think of wine like barbecue. Certain places just do certain things good, like Memphis and ribs or Texas and brisket. It's kind of like Argentina and Malbec or Provence and Rosé."
And he talks about pairing: "With the smokiness of the brisket, pair it with a Barolo, a Syrah, an Australian Shiraz. The chicken, I'd pair it with a Zinfandel, maybe a Côtes-du-Rhône."
We asked Penny why the restaurant was a barbecue joint. Turns out he's a huge barbecue fan too, but there were deeper reasons. "I actually felt like barbecue is a thing that men…it's almost very cave-man-ie, very primal. At a party, the men are barbecuing, they're kind of gathered, talking. Men are obviously different from women in a lot of ways. I think there are times when we will talk more gathered around the fire," Penny said.
"My father never sat me down and said here's a lesson, Son. But a lot of times around barbecue he would say really interesting things about life. He would sort of drop these gems as we were just barbecuing."
Penny is the showrunner and sometime director of HBO's acclaimed series Insecure and his writing credits include Brooklyn Nine-Nine, Scrubs and Happy Endings television series.
Why Memphis?
"I knew that, obviously for the dad to want his son to run this restaurant, the importance of it, I knew I needed to set it in a place where barbecue was taken that seriously. I knew only a few places where that could actually happen, places where barbecue is taken like the Bible," Penny said.
As he researched, "I found that the city was 70 percent African-American and I started to think mostly for Courtney's character, what would make the city so important to him and why he would have so much respect for what his father did there?"
April 4 was the 52nd anniversary of the assassination there of Dr. Martin Luther King Jr., on the balcony of the Lorraine Motel, a sign for which is shown behind Elijah in one scene. The motel is now the National Civil Rights Museum at the Lorraine Motel. There are two photographs inside Elijah's family's restaurant: one of President Barack Obama and another of striking sanitation workers with signs that say, "I AM A MAN," their slogan for demands to be treated with dignity. Their protest was the reason King was in Memphis and where the night before his assassination he gave his famous "Mountaintop" speech, which predicted his own death.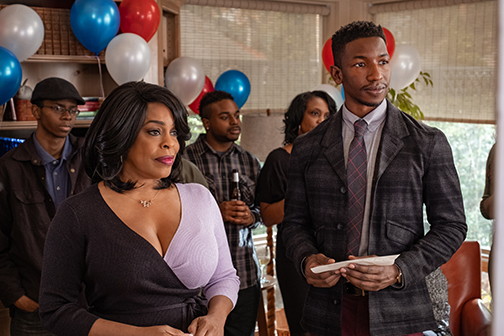 (Mamoudou Athie and Niecy Nash photographed by Nina Robinson/NETFLIX)
"Growing up, Courtney's character would have seen his father march, he would have seen his father maybe get a hose turned on him, seen his father get dogs sicced on him -- and in the face of all that, open a restaurant as a black man at that time," Penny said.
"He would have seen the father open the restaurant from nothing and build it out. So he would have so healthy an amount of respect and reverence for his father that he would drop out of school and take it over because he knows that it's so important.
"In some ways he's trying to impart the way he feels about his father onto Elijah. He's almost wanting it to be a duplicate relationship, because that's how much Courtney's character loved his father. It's almost like an indictment about Elijah's love for Louis if he doesn't do the same thing and that's something that's too hard for Louis to wrap his head around, that his son wouldn't love him the same way as he loved his own father. And I think that's some of what my father might have been experiencing when I was growing up, maybe I didn't want to do it.
"I really didn't understand that until I became father," Penny told us.
The two Penny's Furniture Stores his father hoped he would inherit one day did close -- the first when Prentice was around seven years old and the second, which he thinks was a casualty of the ascent of big box stores, when he was around 16. And yes, he said, his father is thrilled at his success as a writer.
Our daughters, millennials, were impressed that the movie dealt with a wine-loving young black man. When we told Penny this, we could hear him smile.
"Yep. I think that was important. I wanted to make a movie that wasn't impacted by any quote unquote whiteness. One of the things I would always tell our department heads is 'treat this movie like we're just following this family on a random Tuesday. There's nothing special about this time of year, it's not Christmas time. They're just going about their lives.' I don't know why people of color don't get to have more slice-of-life stories, especially in the father-son world.
"Sometimes when we were early trying to sell the movie a lot of executives would ask, 'Well, what is it like for this black man to grow up in this white world?' and I would say that's not this story."
As the movie progresses, the father and son become closer, more willing to admit their love for each other – enough that they can let their guard down and really talk. As Louis helps his son study for his sommelier exam, Elijah looks up from one glass and says, "Is this Boone's Farm?" to which his father responds: "You got something against Strawberry Hill?" (Disclosure: Dottie drank that from time to time while attending the University of Missouri.)
It's a good sign when, at the end of a movie, you want to see the characters again or can imagine them continuing to develop. Penny having Louis open a second restaurant in a neighborhood that's gentrifying -- Louis says "you know, the white folks" -- was a genius idea. He even had a bar built in it where Elijah could do his "wine thing." As Elijah continues working toward his dream, with his father's newfound appreciation of it and Elijah's heightened understanding of his father, that could happen. A barbecue place in a gentrifying neighborhood that also has a great wine list, well, that's just meat-falling-off-the-bone brilliant.

"The most special thing is people saying my father and I watched the movie and we're talking about things we've never talked about before," Penny said. "I've gotten a lot of messages like that or 'It made me cry about my father' or 'It made me want to call my father.'"
Holed up inside, this could be the perfect time to reach out to those you love, someone who has helped you on your path, and raise a toast to them.
Dorothy J. Gaiter and John Brecher conceived and wrote The Wall Street Journal's wine column, "Tastings," from 1998 to 2010. Dorothy and John have been tasting and studying wine since 1973. Dottie has had a distinguished career in journalism as a reporter, editor, columnist and editorial writer at The Miami Herald and The New York Times as well as at The Journal. John was Page One Editor of The Journal, City Editor of The Miami Herald and a senior editor at Bloomberg News. They are well-known from their books and many television appearances, especially on Martha Stewart's show, and as the creators of the annual, international "Open That Bottle Night" celebration of wine and friendship. The first bottle they shared was André Cold Duck. They have two daughters.
Read more from Dorothy J. Gaiter and John Brecher on Grape Collective.
Banner by Piers Parlett