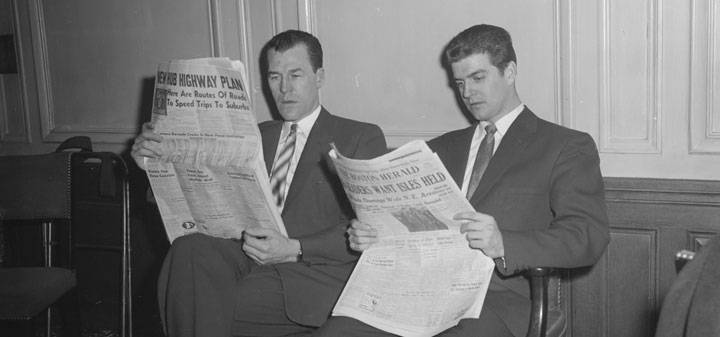 The Napa Valley Register on Richard Peterson's memoir The Winemaker. "Peterson's hilarious anecdotes include the story of Tchelistcheff's rueful admission that Madame de Pins required him to make her vinegar but only from the grapes of the prized Georges de la Tour private reserve cabernet sauvignon from Beaulieu vineyard #1."
The Los Angeles Times on wine accessories. "Who doesn't need a tie-dyed leather wine tote or a Dalmatian-spotted pouch ($28) for a gold dip-dyed waiter's corkscrew ($18)?"
The Wine Enthusiast talks to Béatrice Cointreau, the granddaughter of the Rémy Martin founder, who is making wine in Malibu. "It's very powerful and flavorful, and I thought it was very interesting. My aim has been to maintain these white, flowery fragrances that you get from the Viognier, so to make sure that it wasn't overpowered by the sun and the soil. That's why I added four percent of the Chardonnay, which is naturally more acidic."
Le Pan profiles Napa Zinfandel. "Napa is not well known for Zinfandel because there isn't much – just 3 percent of the Zinfandel in California is in Napa. There is 13 times as much Cabernet and four times as much Merlot in Napa as Zin."
The Drinks Business on the top 10 artist designed wine labels. "Château Mouton Rothschild was an early pioneer of art labels, commissioning artists including Salvador Dali and Andy Warhol every year since 1945 to design its labels, while contemporary artists such as Tracey Emin and Yoko Ono have also lent their talent to the world of wine."
Jamie Goode asks "single critic opinons or panel tastings. What is the best?"
In the New York Times, Eric Asimov features a Vermont winery that is using hybrid grapes. "Though it's not exactly her intention, Ms. Heekin and her La Garagista wines demonstrate that wines made of hybrid grapes can not only be deliciously satisfying but can also show a sense of place."