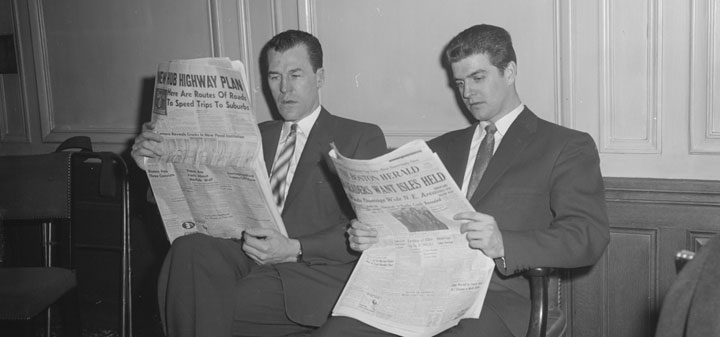 The Sacramento Bee on Carménère from Chile.
Conde Nast Traveler on a perfect weekend in Baja, Mexico wine country. "For a casual vibe, check out Deckman's, which is more lavish cookout than Michelin bistro—though chef Drew Deckman does have a star."
The Independent reviews Jancis Robinson's new wine book. "Jancis hopes the book will be used by groups of friends who want to learn about wine together, almost like a book or supper club."
Decanter reports that Rioja hit record sales levels in 2015.
Punch on how Slow Food's "wine bank" is trying to preserve Italian wine. "The producers who take part in the program "deposit" 180 bottles from up to three of their labels each year. Though they still own the bottles, the wines become part of the Banca del Vino's operations and will ultimately be opened as part of tastings and programs, or made available for sale to visitors, students and producers—but only after they're aged to their full potential, which is determined by Rinaudi and the Wine Bank's aptly named director, Federico Piemonte."
Tom Wark on how pot is threat to the wine industry. "Those women (and men) who regularly take down two or three glasses of wine in the late afternoon and evenings while they prepare dinner, eat dinner clean up dinner, put the kids to bed and take time for themselves later will, I think, be the ones that choose instead to step out on to the porch or into the garage and take a hit…or two."
The Drinks Business reports that sparkling wine is the "hottest category" in the world with Prosecco the dominant wine. "In 2014 global sparkling wine consumption grew by 11.5% compared to the previous year, while non-Champagne sparkling wines grew even faster at a rate of 15.2%. Within this category, Italian sparkling wine saw volumes grow at a rate of 52.1%."
Winesearcher on Bordeaux's pesticide problem.
Ryan Opaz in Medium on some of the challenges of the wine industry. "We all have very different palates, cultural histories, childhood memories and favorite meals. We are not the same. There is no perfect wine. There is no right wine."