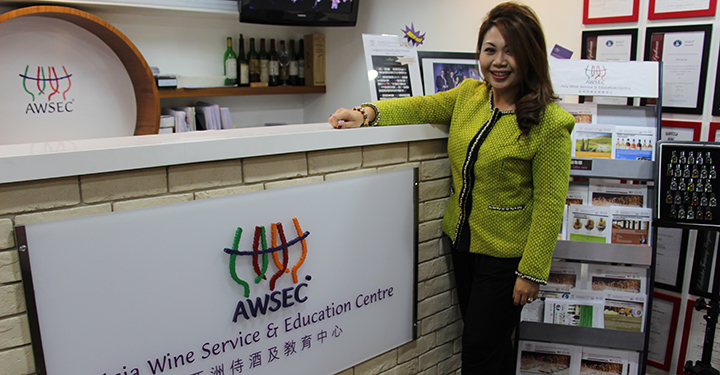 Jennie Mack, Founder and Managing Director of the Asia Wine Service & Education Centre in Hong Kong, has blazed a trail for wine education in Asia for over two decades now. Here she talks about the city's early wine scene in the context of her own journey, the differing factors that have led to growth, and what the future holds for the field.
Jennie, every year at the Hong Kong International Wine & Spirits Fair, it's hard not to be impressed not only by our wine-loving population's sheer level of interest, but by their desire to learn about it in a deeper, more technical sense - rather than just luxuriate in the event itself. Set the stage for us by winding the clock back 20 years: what was the wine scene like in HK, how did you start out, and what were people's attitudes towards learning?
In the early 1990s, the wine scene here was actually non-existent: it was limited to the elite. It was the preserve of CEOs and Managing Directors - the wealthy. The general public just didn't buy wine, let alone want to learn about it. That really was it.
For my first job I worked for the Quebec Government, so because they were consular it meant any wines bought were free of taxes [duty stood at 80% at the time]. I got exposure there, but when I started working for a software firm, my interest really started. The company would entertain important people in Macau and the like - I was invited along to dinners and was given responsibility to understand what we were drinking!
My husband Stephen was originally a sommelier in the UK when we first met, working for the Hong Kong Government so spoke Cantonese. Due to my background I spoke French. As we got to know each other he took me to Bordeaux: I still really knew nothing about wine but could speak the language so I acted as his interpreter. We enjoyed ourselves so much there, along with subsequent trips, we decided to set up a company.
So you fell in love in wine, but what was the genesis of the idea to educate people about it, as opposed to import and distribute, like many others have done subsequently?
Originally there were only a few wine shops in Hong Kong; we would go to private tastings and have fun just casually talking about what we were drinking. As people heard more about our knowledge of the subject, Stephen and I received offers to talk at events, give informal classes, that sort of thing. So we almost fell into it. Things started very slowly though; there was no grand plan to become some huge wine school!
Once the business had been set up, the clincher if you like was WSET. Right at the start of the 2000s, there was only one approved course educator in the city. He was retiring and WSET asked us if we would like to be involved. We jumped at the chance.
What were the main catalysts for the growth of your business then?
Three factors really. Firstly, WSET was obviously a huge deal for us: we suddenly had an internationally-recognised accreditation as our calling card, and it gave us a great advantage as the popularity of wine grew. The business was also repeat in nature, due to people's desire to go from one level to the next.
Strangely, the SARS outbreak in 2002 helped us. We saw a real increase in the amount of people enrolling for courses during the crisis. It is hard to put my finger on exactly why, but it seemed to be happening because people quite literally had to stay off the streets: they needed things to do so wine education was one of them!
But honestly, the biggest help was the Government's decision to reduce, and then remove, duty on wine [it went from 80% to 40 to zero in the 2000s, meaning Hong Kong is the only duty-free wine domicile among major economies globally]. By 2008, when it went to zero, it suddenly became so much cheaper for the general population to purchase wine, so it was no surprise when the scene just exploded. The HKIWSF you mentioned at the start - the format you know today was born that year for example.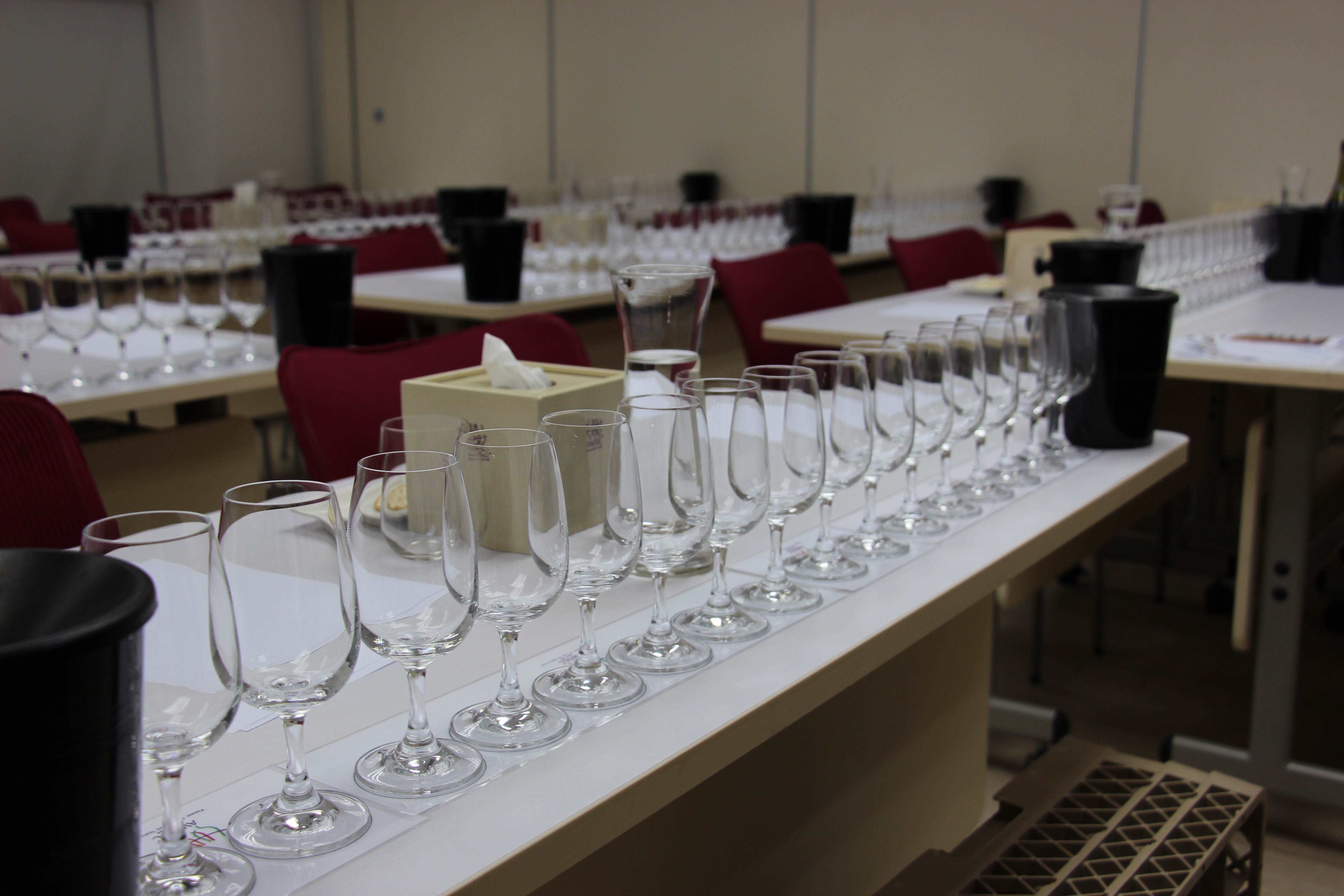 Everything happens for a reason! As you know our city has seen a huge rise in the quality and quantity of wine-focused restaurants and bars this past 5-7 years; as fashions have changed, how has that manifested itself in how AWSEC has educated industry professionals?
As consumers have become more knowledgable, the F&B industry has had to keep up. In terms of what's popular, after a slow start I think people are generally moving away from Bordeaux and Burgundy now, so as they explore the New World more, it feels like there is a good mix between the high-end (which will probably always be there due to a strong sense of brand awareness) and the everyday.
This shift in fashion, especially from Hong Kong's younger generation of drinkers, has provided impetus to the education movement, most notably via WSET which of course has such a wide-ranging syllabus. The restaurants and bars know they have to train their staff to stay relevant.
Right. And on the other side of the same coin, to what degree are you seeing demand for courses from people that do not work in traditional F&B roles?
There is huge demand! In fact, the amount of people we teach that are not directly in the industry are in the majority. When we first started, I would say around 80% of people who enrolled in our courses were normal, everyday consumers. Nowadays, F&B industry participation is much higher than 20%, but the private consumers still take up 60-70%. It's great to see.
How do you think wine education will evolve in the next decade for you?
For starters, we are going to expand our offering to augment the core WSET courses. WSET is fantastically popular, and we love teaching it, but the courses are very broad in scope. We already do dedicated Burgundy/Bordeaux and Australia classes, but more tailored supplementary courses for areas such as Chile and New Zealand - also Saké - will provide great opportunities for people going forward.
We'll also continue our heavy involvement with company-specific education. As the lifestyle scene continues to grow in Hong Kong, we are getting more and more requests to do bespoke training for a specific group of people. It's an exciting area.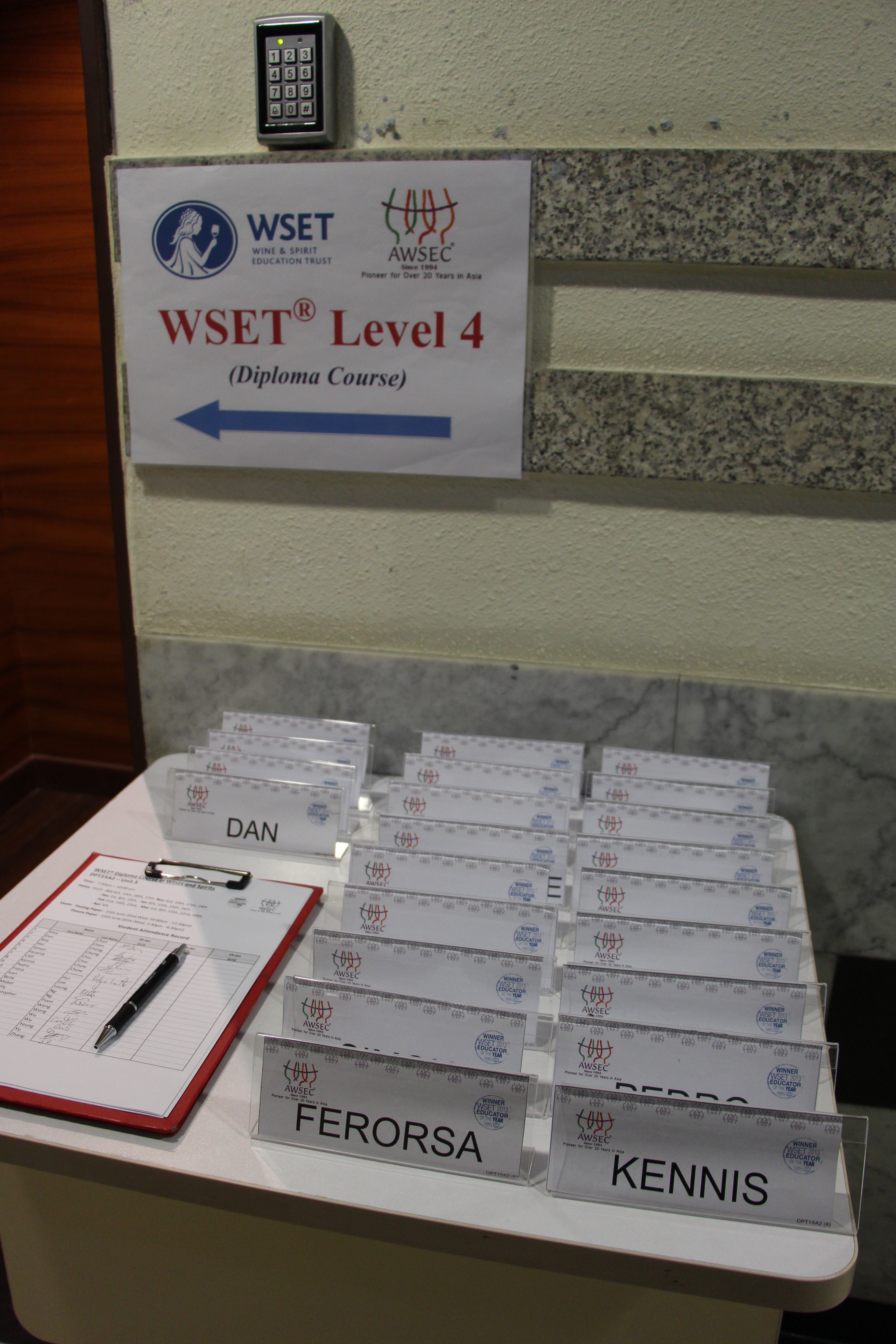 Travel-based education will be another offering for the serious wine enthusiast. For example we have done professional immersion programs in places like Champagne and Alsace. Things like this will be a great alternative for people who don't necessarily want to climb the WSET ladder, instead developing a specialism, and so on.
Finally our push into the mainland: we have opened offices in Guangzhou and Shanghai in recent times, and now offer a full suite of courses. We hope this will really drive growth for us, because although wine in China is popular now, we really are only scratching the surface.
Most of all though, we just want to continue to educate people and stir their passion for wine. An anecdote my educators like to share - perhaps slightly tongue-in-cheek - is that Asia has more Masters of Wine in the pipeline than any other part of the world. If we can help start even more people off on their journey, that's good enough for us.
How about yourself though? Given you hold a WSET Diploma, wouldn't you like to go on to qualify as an MW?
I'd love to, but I don't think I have the time!
David Rogers is a Hong Kong based wine writer. You can read his blog at The 23rd Parallel and follow him on Twitter via @the23rdparallel and on Facebook.