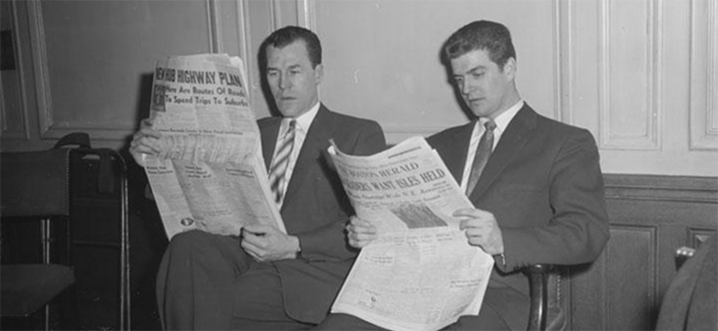 The Jerusalem Post on rebooting Zionism with wine and weed. "Their flagship initiative, however, is Wine on the Vine. The concept is a simple one – individuals or groups buy a vine in an Israeli vineyard. Instead of planting trees, Wine on the Vine hopes to entice culturally aware pro-Israel Jews, Christians and wine lovers of all backgrounds to invest in the Land of Israel through its booming wine industry."
The BBC reports that Australia has filed a WTO complaint against Canada over wine sales. "Like the US, Australia has protested against rules in the province of British Columbia, where local wines can be sold in grocery shops but imported wine must be sold in a "store within a store" with a separate cash register."
Bon Appetit provides a beginners guide to wine faults. "There was a good six months of my life I thought that all wines from the Loire tasted like barnyard. It turns out, I was just drinking wines that had a lot of Brettanomyces, a yeast that has nothing to do with the Loire."
Eric Asimov in the New York Times is inspired by the wines of Pearl Morissette on the Niagara Peninsula. "More often, though, the wines are captivating. The lineup includes savory, textured chardonnays; cabernet francs of uncommon depth and purity; fresh, joyous gamays and pinot noirs that can vary from a pretty, floral 2011 that is delicious right now to a spicy, smoky 2012 that manages to be both brawny and elegant."
Decanter on the risks of buying a vineyard. "'We didn't really know how to farm or to change oil on a tractor,' confesses Newman. 'Conceptually we understood it, but practically we had no idea what we were doing. Thankfully we were young enough to take the risk.'