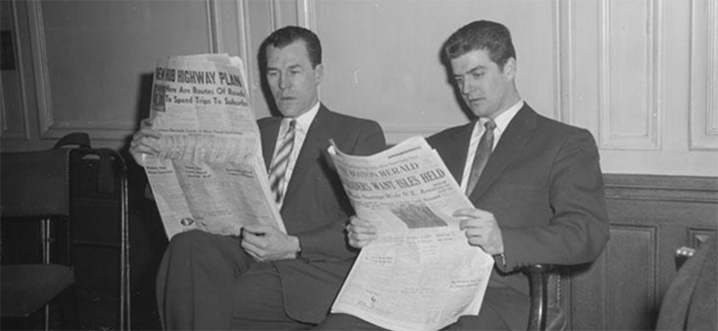 USA Today reports on a former Goldman Sachs assistant to stole a lot of expensive wine."The indictment identified De-Meyer's former boss only as "an individual who collects rare and expensive wine." However, Goldman Sachs confirmed to news organizations that the victim was David Solomon, co-president of the New York-based investment bank."
Winesearcher on the Silicon Valley Bank annual State of the Wine Industry Report that says wine sector growth in the US will slow. "One statistic that bothers McMillan is that the rise in growth has flattened – wine sales are still growing, but not by much. He says demographic change is the reason."
The Wine Spectator asks sommeliers their predictions of 2018. "Fewer Francophiles (nothing against them; they like wine!) and more people who support domestic—particularly California—wine."
Decanter profiles hot young winemaker Jesse Katz. "And then meeting him again in New York and witnessing the pretty mensch-like reaction that he gets when he walks in a room. The kind of reaction that is accorded to just a few winemakers; I can think of Christophe Salin, for one, Angelo Gaja certainly, Peter Gago… there are others, but you can count them on one hand."
The Drinks Business on reports that French police have arrested a group of Languedoc winemakers. "According to French media outlet France 3, the exact charges the winemakers are being detained on is not known but as many as 30 charges including actions relating to the, at times violent, protests against foreign (especially Spanish) wine by large négociants are currently under investigation by the local police."
Punch on six affordable Bordeaux. "Is this an image problem, or something deeper? Bordeaux—at least the distorted version we think of, when we think of it at all—constitutes but a small handful of top properties, along with a few overachieving upstarts and the patrician business framework that surrounds them."