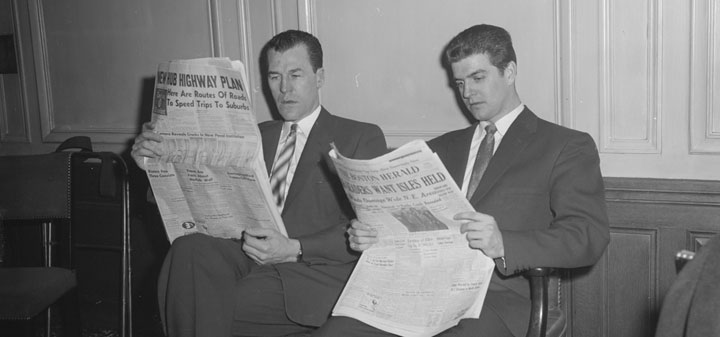 Lettie Teague of The Wall Street Journal visits Bottle King in NJ in search of bargains. "I've found wines from sought-after Burgundy producers like Pierre Yves Colin Morey, Loire Valley stars like Domaine Huet and Olga Raffault as well as plenty of top Chateauneuf du Pape estates and an array of Italian, Spanish and of course top California Cabernets—New Jersey is a California-centric state."
Lettie Teague has been busy, here she looks at the restaurant reserve wine list. "Every time I see a reserve wine list I think 'If you really want to get ripped off, here you go,' " said Joe Bastianich in a recent phone call."
Eater asks are American's doing the wine bar thing right? "Firstly, these bars embrace a casual attitude toward drinking, and a propensity to drink a lot—one of the oft-cited reasons for imbibing sulfur-free wine is that it doesn't cause as much of a hangover. Also, these bars are typically tiny and intimate."
Fox asks how is drought affecting wine grapes?
The Washington Post on how residents are turning their basements into stunning wine cellars.
In Vinography on the lost treasures of the Sierra Foothills. "The story of how these amazing bottles came to be gathering dust instead of adorning the wine lists of America's finest restaurants is as strange as it is remarkable. It begins with a man named Robert Earl Burton, a charismatic spiritual teacher who founded an organization known as the Fellowship of Friends."
Punch on midsummer rosé under $25.
Eric Asimov in the New York Times on Brunello di Montalcino's balancing act. "I believe that the best examples of Brunello di Montalcino are among the world's greatest wines, a belief that was made even stronger by a recent tasting of some old vintages of Biondi-Santi, perhaps the greatest of all Brunello producers, but one whose style was roundly assailed in the 1990s and the first decade of this century."
Note: Due to travel the wine news summary will be on break next week.