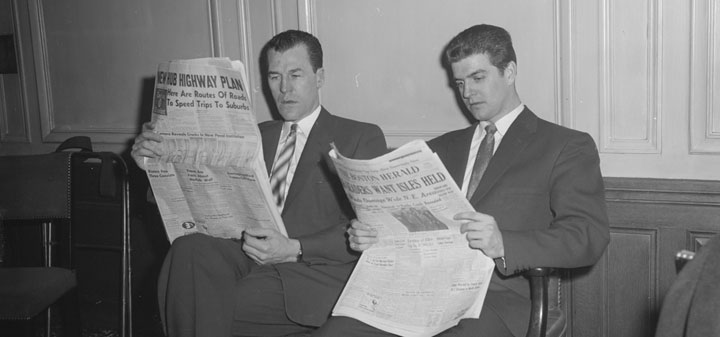 Bloomberg on software entrepreneur Kevin Harvey, co-founder of Benchmark Capital, who is making Pinot Noir in the Santa Cruz Mountains south of San Francisco.
The Australian Senate will launch an enquiry into the state of the Australian wine industry reports ABC.net.au.
Mike Dunne of the Sacramento Bee on the 11th annual Symposium for Professional Wine Writers, which took place in February in Napa Valley. "In recent years, in reading the manuscripts, I've been struck by the rising number of aspiring wine writers coming from fields other than newspaper sports departments, which seem to have produced a disproportionate number of the practitioners of the craft, at least in the U.S. Today's aspiring wine writers often have science, travel and food writing as a grounding. Some are bloggers."
In Medicalxpress.com a study shows the acid in wine can ruin tasters teeth. "New research from the University of Adelaide shows the acid in wine can make teeth vulnerable to erosion within minutes, prompting renewed calls for professional wine tasters to protect their teeth.'
The Huffington Post on how not all wine is Vegan.
In Reuters rosé fights for bigger market share in the US.
In Decanter for Bordeaux 2014 US buyers are back on track.
The Drinks Business asks is soil based bacteria the key to a wine's style?
In Forbes James Beard Award nominees announced.
Harpers.co.uk asks has the bubble burst on sparkling wine?
In I'll Drink To That a conversation with Aubert de Villaine is the director of the Domaine de la Romanée-Conti, in Burgundy.