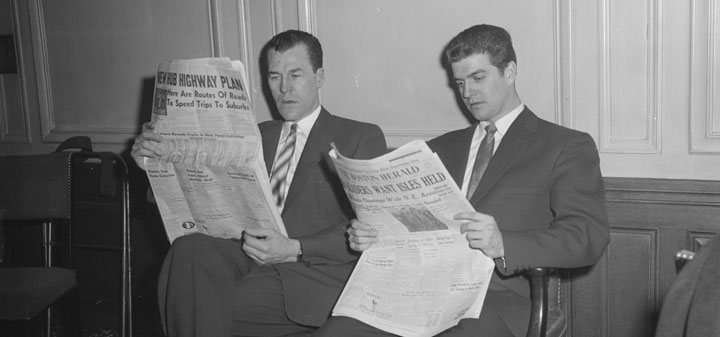 The Gothamist on the best wine bars in New York City.
Vogue explains what is fashionable to drink during Thanksgiving. "Whenever I find myself cooking, I really enjoy a refreshing Blanc de Blancs, like Larmandier-Bernier 'Vieille Vigne du Levant,'" says Jack Mason, wine director of USHG's Marta in Manhattan, adding, "It generally ends up disappearing much more quickly than I want it to!"
In The Wall Street Journal start-ups vie to deliver wine and turkey in one hour. "Saucey, Drizly Inc. and Thirstie Inc. are among several alcohol-delivery services hoping to cash in Thursday by ferrying libations to customers in about an hour."
The New Republic on how China conquered France's wine country. "Although the Chinese market was just a fraction of a percent of the country's population, châteaux and their middlemen moved huge quantities of product by offering entrepreneurs a very clear hierarchy of the finest wines already ratified as international status symbols."
Christies auction house in conversation with wine writer Andrew Jefford. "My desert-island wine would be a great bottle of Pomerol. Generous St. Emilion is deliciously companionable — an old mate, a shoulder to lean on."
Forbes on wine regions favored by smart investors.
On TimAkin.com where are all the wine stories? "I hadn't looked at my email in a long time – I'd been been too busy reading to think about work. Reading is how I got through nearly an entire year of medical treatment, where my choices were either die of cancer, or die of boredom."
Alice Feiring on Thanksgiving wine.
Winefolly looks at alcohol levels in wine.