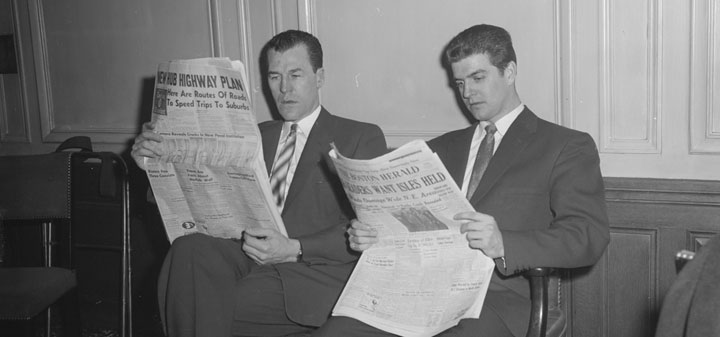 WFLA says Florida is becoming one of the top wine producing states. "The sunshine state ranks 7th in the U.S. in wine production. Last year, state winemakers pumped out nearly 2 million gallons' worth."
Business Insider on 7 wines rules you should break. "A high rating means the person rating it liked it and maybe you will too. But your palate is not the same as the wine reviewer's. Bottom line, high ratings give a winemaker a great marketing tool."
The Wall Street Journal asks is coffee more complex than wine. "Our tasting session revealed more than a few similarities between coffee and wine: the way they are made, the way that specific places are evoked, and the pretentious talk that they sometimes inspire."
Consumer Reports on the health benefits of coffee and wine. "If you're generally healthy, the American Cancer Society recommends no more than one drink per day for women and two for men."
AOL on 8 things a glass of wine can do for you. "A recent study, published in the Journal of Physiology, found that one glass of red wine could be equivalent to one hour of exercise."
Jane Anson on two Burgundy winemakers who have launched a custom crush winery.
English sparkling wine beats the French in blind tasting reports The Drinks Business. "Hambledon Classic Cuvée and Nyetimber Classic Cuvée 2010 beat off competition from Pol Roger, Taittinger and Veuve Clicquot to come first and second in a blind sparkling wine tasting organised by Noble Rot magazine."
The Drinks Business reports singer John Legend is lending his talents to the wine industry creating a Napa wine called Legend Vineyard Exclusive.
Israeli-Palestinian partnership makes wine from King David era grapes reports Harpers.co.uk.
Eric Asimov and the New York Times Wine School on Gigondas recapped. The next New York Times Wine School lesson is Aglianico. "Aglianico is perhaps Italy's least-known great grape. It is habitually likened to nebbiolo, the grape of Barolo and Barbaresco, but while the grapes share tannic power, high acidity and certain savory flavors, the comparison is superficial, a way of drawing attention to a wine that is certainly distinctive enough to stand on its own."