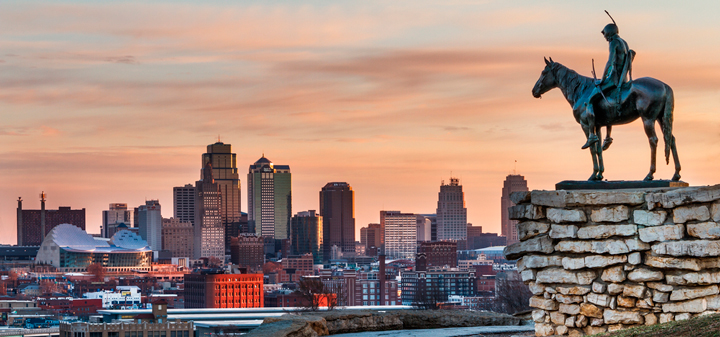 A conversation surrounding wine and barbecue in the context of my childhood growing up in Kansas City wouldn't be complete without a quick tour of the best my hometown has to offer. The thing about Kansas City is you get to taste a lot of different kinds of barbecue, some of which isn't Kansas City-style. And what this generally leads to is an even stronger allegiance to our city and the institutions that built it, either by way of homegrown style or homegrown pitmasters.
In many ways, it is similar to our passion for our sports teams. We definitely love and support the players making up the rosters of the Chiefs, Royals, Sporting KC (Wizards), andother squads, but we love and support them because they represent the team that, in turn, represents Kansas City.
Now, admittedly, this list is far from complete with notable absences of a couple heavy hitters in the area including one restaurant recently garnering a lot of attention, but it is a list that includes a handful of my favorites, the kind that I'll salavate just thinking about. That being said, probably a good idea to get a couple paper towels ready at your disposal.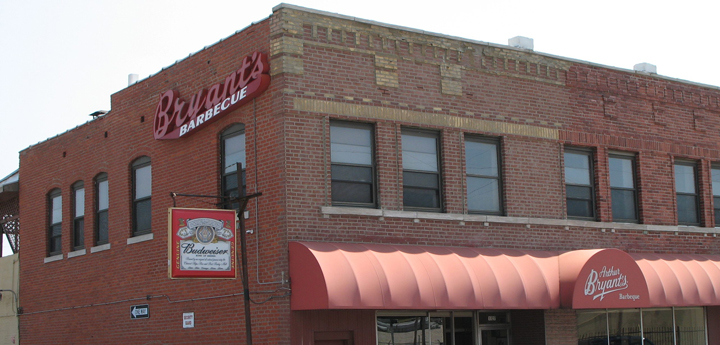 There isn't a better place to start than Arthur Bryant's. The younger generation with our wide range of selections may have varying opinions on where to go in the city, but ask anyone 50 or older and there is one response: Arthur Bryant's.
It started with Bryant's, so we'll begin here with Bryant's.
For a classic like the Beef Brisket Sandwich...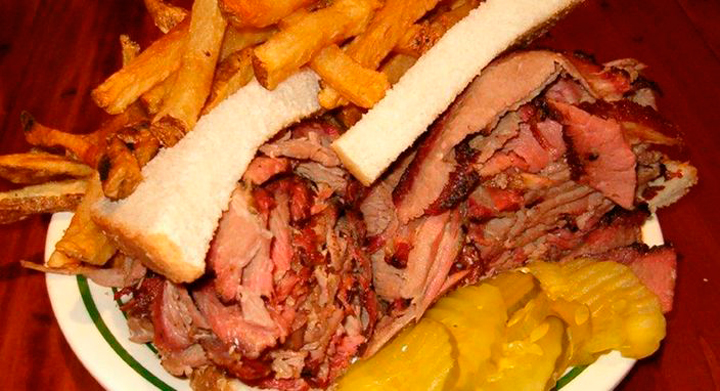 ...bring out a classic in the way of wine — the Massolino Barolo (2000 or 2004) from Italy would do just right!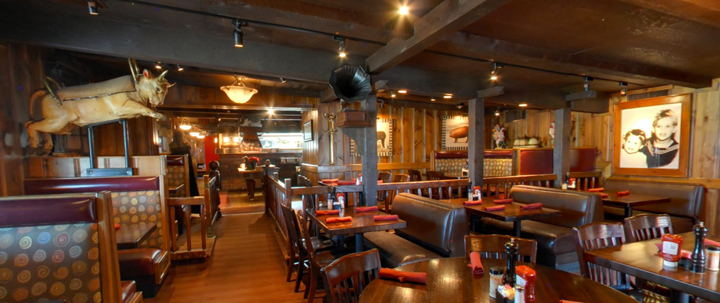 Photo: I know, I know... that is Martin City. But if you knew that, then you also know it is the original Jack Stack. (Fiorella's Jack Stack Barbecue)
Fiorella's Jack Stack Barbecue
One of the few barbecue joints to actually serve wine. Actually, most of my family and friends would refer to the now chain as fancy barbecue (though the original Martin City location feels as genuine as it gets). But don't be misled — it is still DAMN good eating. Needless to say, they had recommendations queued up:
Pork Burnt Ends go great with...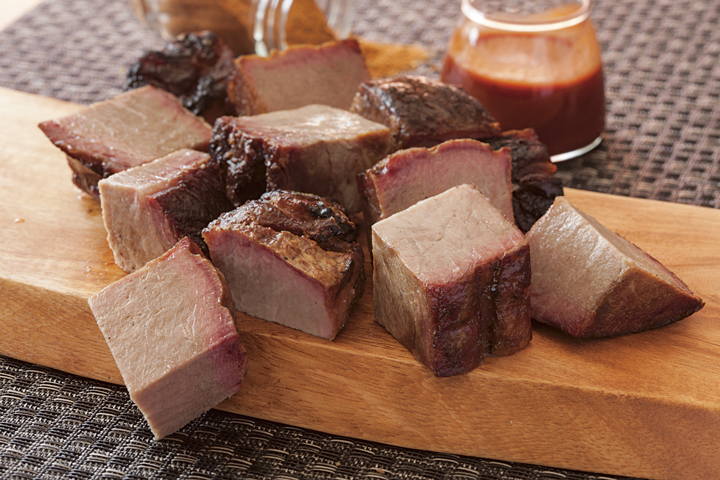 ...La Crema Pinot Noir from Sonoma Coast.
And those Beef Burnt Ends?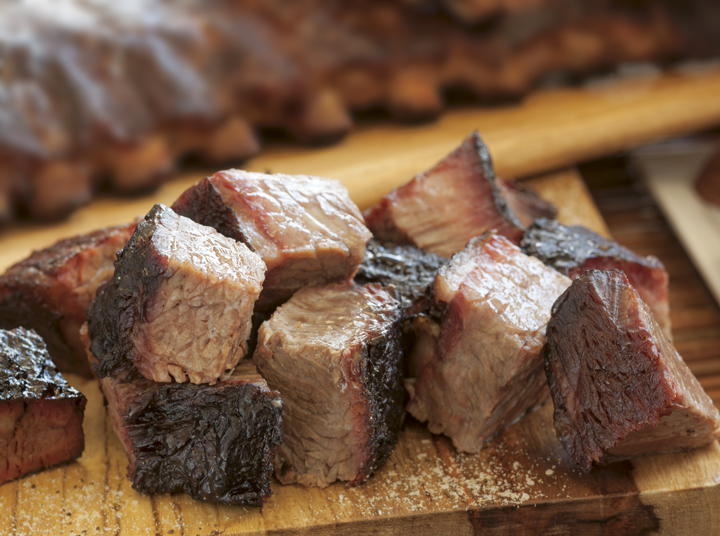 How about a Mount Veeder Cabernet Sauvignon to present those Napa flavors.
The Crown Prime Rib is when you're feeling ultra fancy...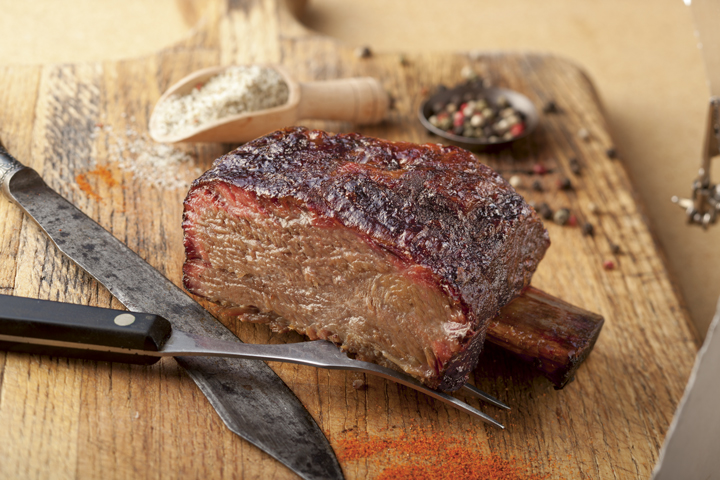 ... and you want to couple that with Trinchero Mario's Vineyard Cabernet Sauvignon out of California.
And last but not least, these Baby Back Ribs definitely deserve a pairing.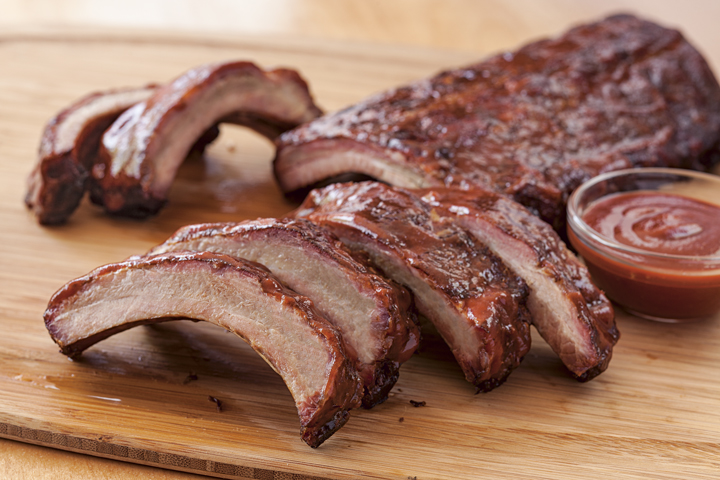 You won't go wrong with a Ridge Three Valleys Zinfandel from Sonoma.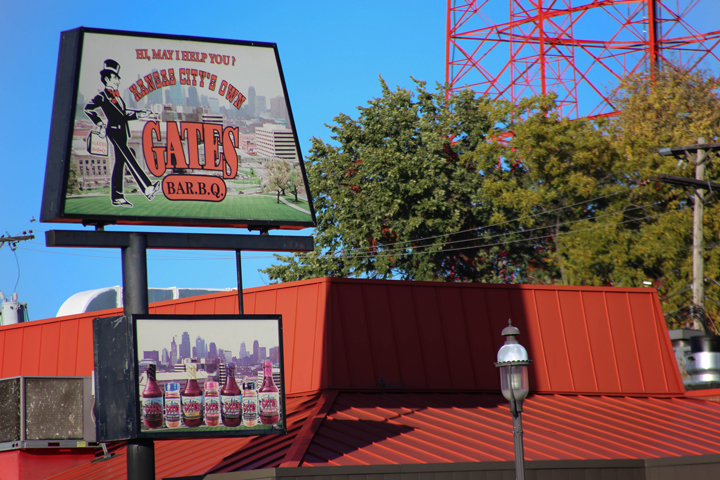 "Hi, may I heeee-eelp you?" What a place, what a place, what a place. It is basically on the opposite end of the restaurant spectrum from Gates Bar B.Q.
Arzelia Gates, daughter to namesake Ollie Gates, offered up these delicious entrees:
Bar-B-Q Chicken sided w/ Gates Bar-B-Q Beans (Gates BB's) Gates Bar-B-Q Potatoes and Gates Bar-B-Q Veggies...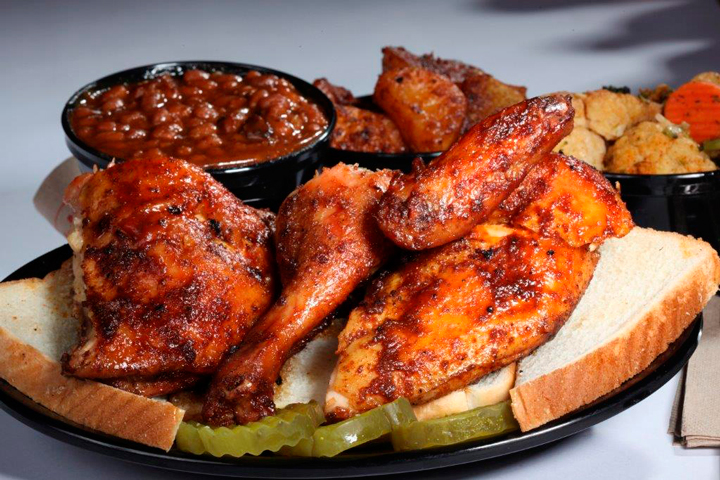 ...could be enjoyed wiht a 2005 Clos Saint-Georges Vacqueyras from Southern Rhone in France.
You're going with the Gates Beef on Bun with Gates Fries?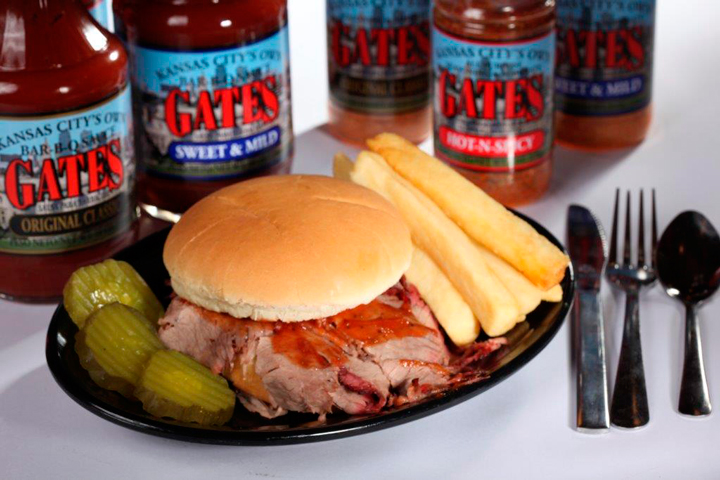 A Mendel Malbec (2009) from Mendoza.
And with those signature Gates Pork Ribs, change things up with...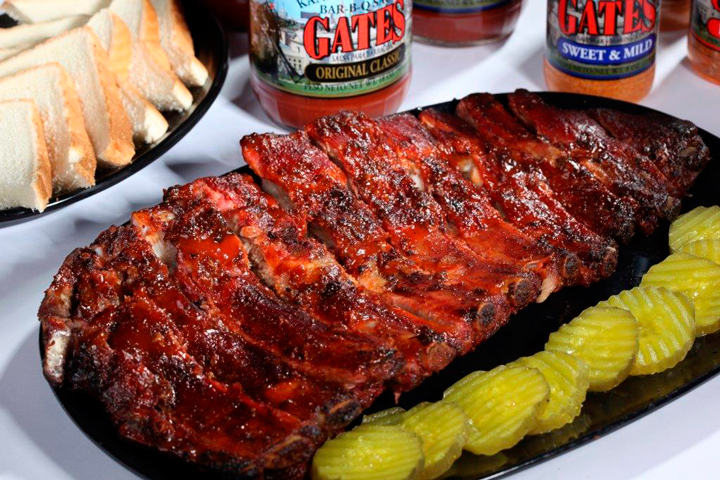 ...a Grupo Matarromera Bodegas Valdelosfrailes (2010) from Spain.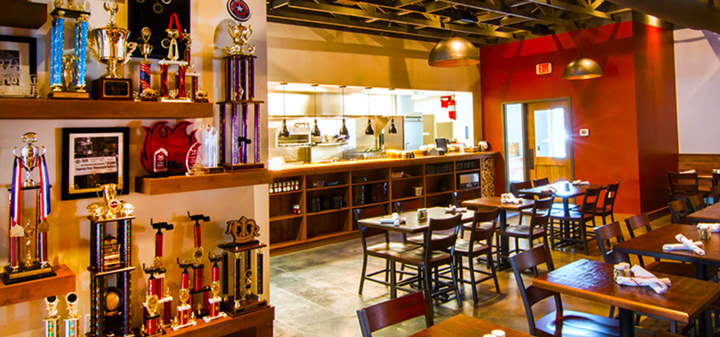 Photo: THOSE awards...? Yep, they got those. (Q39)
1000 W 39th St, Kansas City, MO 64111
(816) 255-3753
I moved from Kansas City 10 years and haven't been back for any real amount of time (aside from a week here or there over holidays and birthdays) since a six-month strech back in 2009. I now live in California. Yet that had absolutely no effect on me hearing about the up and comers out past Westport. All I'll say is that the old guard better be ready as it seems like a storm's a-brewing.
Rob Magee, chef and owner at the new kid on the block QUICKLY making a name for itself, recommends the Judges Plate paired with a...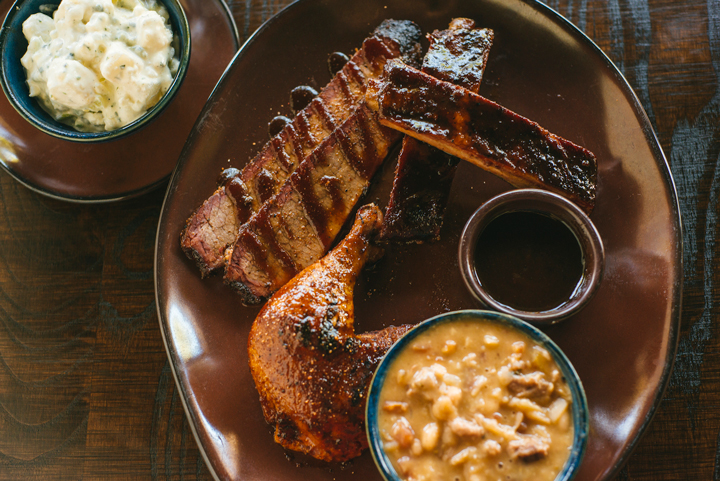 Photo: The Judges Plate (Vonderschmidt Photography)
...a Domaine Bousquet Malbec (2014) from Mendoza to compliment the Q spare ribs, sliced brisket, pulled pork, smoked chicken, and/or sausage.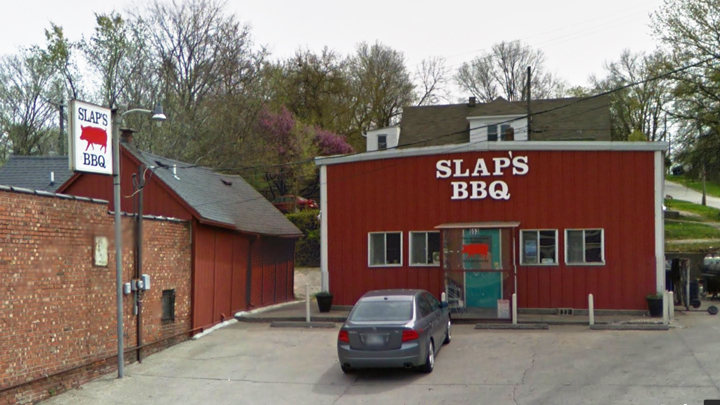 Slap's BBQ
553 Central Ave, Kansas City, KS 66101
(913) 213-3736
Slap's, like Q39, is a relative newcomer. But Slap's, again like Q39, is making people very, very happy.
Haven't been? Start with:
Rib and Burnt End Plate with Slaw and Warm Potato Casserole, which deserve a...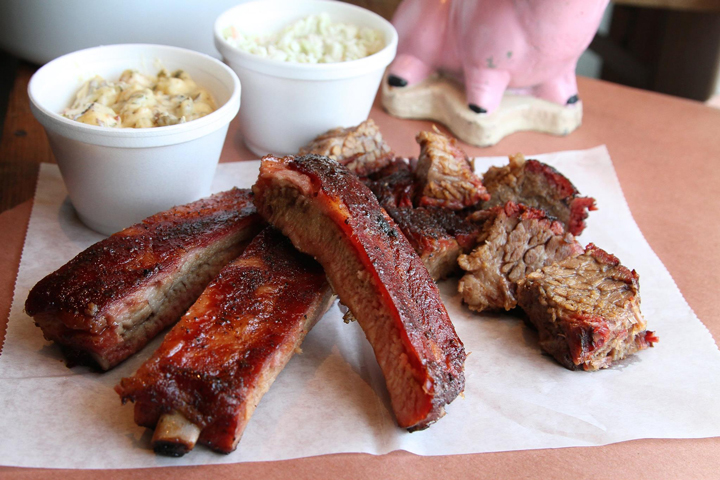 ...a Seven Hills 2006 Tempranillo from Columbia Valley, Washington.
Or try the Smoked Turkey and Beef Sausage Combo with Hush Puppies, a nice tripling with...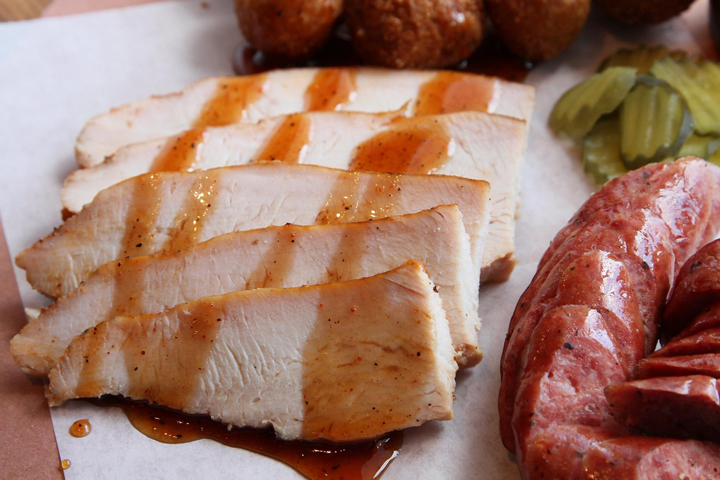 ...a Neal Family Zinfandel (2008) from Napa.
And there you go! Happy barbecuing, everyone.
Author's Note: This was an amazing exercise of self-control. Looking at these photos over 1000 miles away from any of these joints is, well, hellish.