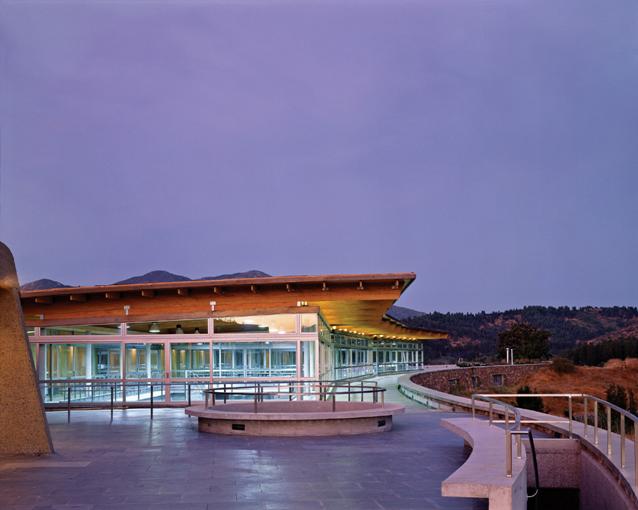 Matetic Vineyards is located in Chile's El Rosario Valley, a sub-valley of the larger San Antonio Valley, just a stone's throw from the Pacific Ocean. The Matetic family, originally from Croatia, arrived in Chile 100 years ago and found success as sheep and dairy farmers. It wasn't until the early 1990s that they expanded into the wine business with the purchase of the estate. The family saw the potential of making great wines in an area of predominantly granitic soils despite the frequently challenging maritime weather conditions.
"Chile's cool Pacific coast is really extreme," says Michael Schachner, Wine Enthusiast Magazine's Contributing Editor for South America. "It's windy, dry, foggy, rugged and yet somehow represents a modern western frontier for Chilean winemakers and wineries who want to push limits and produce something particular and different than traditional Cabernets and such."
Matetic Vineyards, certified organic since 2004 and Demeter-certified biodynamic since 2012, is considered a pioneer of Chile's cool-climate Syrah but also produces solid examples of other varieties including Sauvignon Blanc, Chardonnay, Pinot Noir and Riesling. We spoke with Julio Bastias, Chief Winemaker for all three of the winery's brands: Corralillo, EQ and Matetic.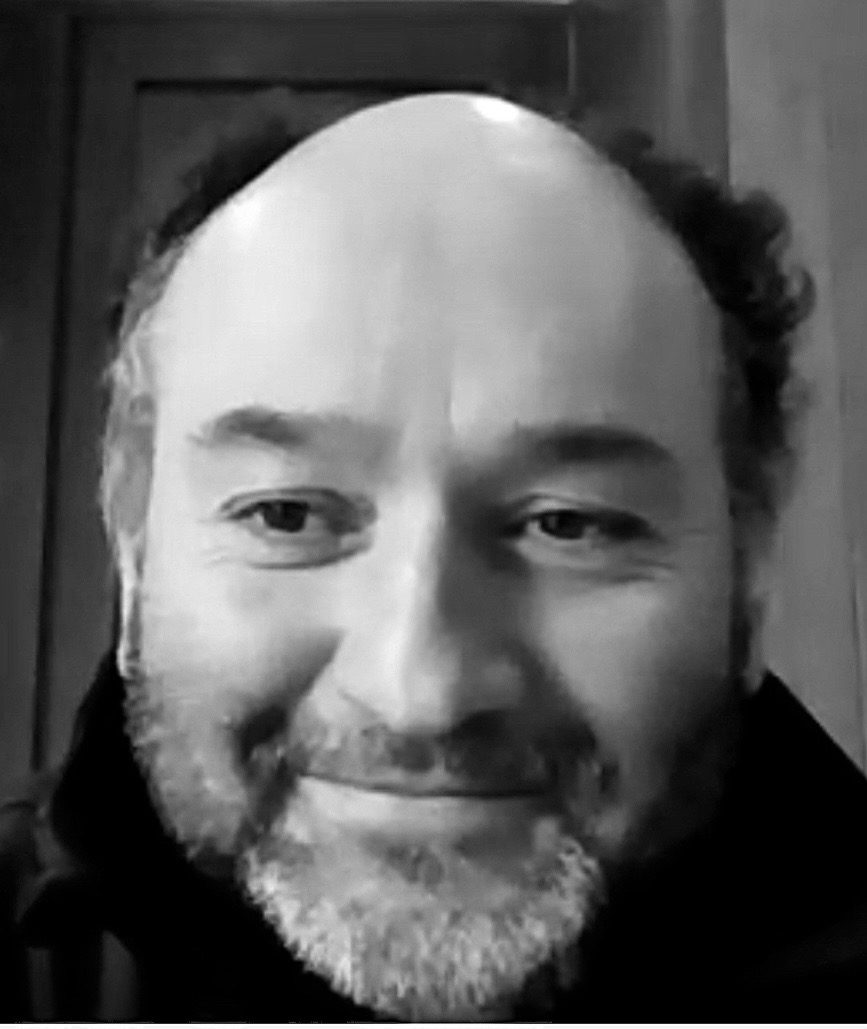 Lisa Denning: Can you tell me a brief history of Matetic vineyards?
Julio Bastias: We started 20-plus years ago. It was quite a large project for the Chilean industry. The Matetic family, the owners, are Croatian immigrant-descended. They arrived to the country in the 19th century, and after many, many years of hard work, they developed different businesses in the agricultural area, mainly. They went into the wine business in the early '90s. They figured out that this property, facing to the west, facing the ocean in the coastal district was really a beautiful property for wine growing, especially for cool climate varieties.
So they did some travels in the famous wine areas, in Burgundy, some areas in the south part of France. Then they went to Napa, and they spent some time doing some research. They contacted a couple of consultants, in particular a lady in Napa, Anne Kraemer. And she helped us a lot to develop, to design, to really focus on the high quality, on the high end wine collection. She used to work for Domaine Carneros, and Chandon, and she would specialize in viticultural consulting. She came to the country and she visited us. And then we started the process of learning about the soils, learning about the climate, all the terroir aspects to design a high quality, good vineyard, to ensure quality, to have identity, to have a different expression of the varieties that we can grow here. We planted the first vineyards in 1999. The first vintage was in 2001. And then, since that moment, we started getting good reviews about our quality. Then we started our process to develop organic and biodynamic farming. That was 2004.
We met Alan York at that moment. He helped us a lot. He was a really good teacher, a really good friend. He used to work for Benziger and a few other wineries.We developed with Alan our recipe, our own system of biodynamic farming, all the aspects that we need to cover, really, preparations, soil, cover crops, the animals, everything. From that point, we start doing all of this, until today and we are just continuing doing that. Suddenly Alan passed away in 2013, and then we kept doing it, all the stuff we learned from Alan, and we brought in some other consultants, mainly from Europe, to continue in a better way. And then we built our facility in 2003. So far, we have almost 20 years developing wines here in the coastal district, south of Valparaiso, a big city on the coast.
Tell me a little bit about your background. You were there with the beginning of the winery, right?
There is an American family who owns a vineyard here. They used to have a fellowship to send somebody to learn more about viticulture. And because I get my degree here in Chile, I went to California, to Napa, to spend almost a year working with a consultant. Actually, it's our consultant here at Matetic. I spent a year there. I did a couple vintages in the US and then in Spain and France. And then the former winemaker here offered me a job as an assistant. And after that, I've spent almost 20 years here. We developed everything. We learned about the place. We designed the winery. We built the winery.
That's great.
It's a roller coaster.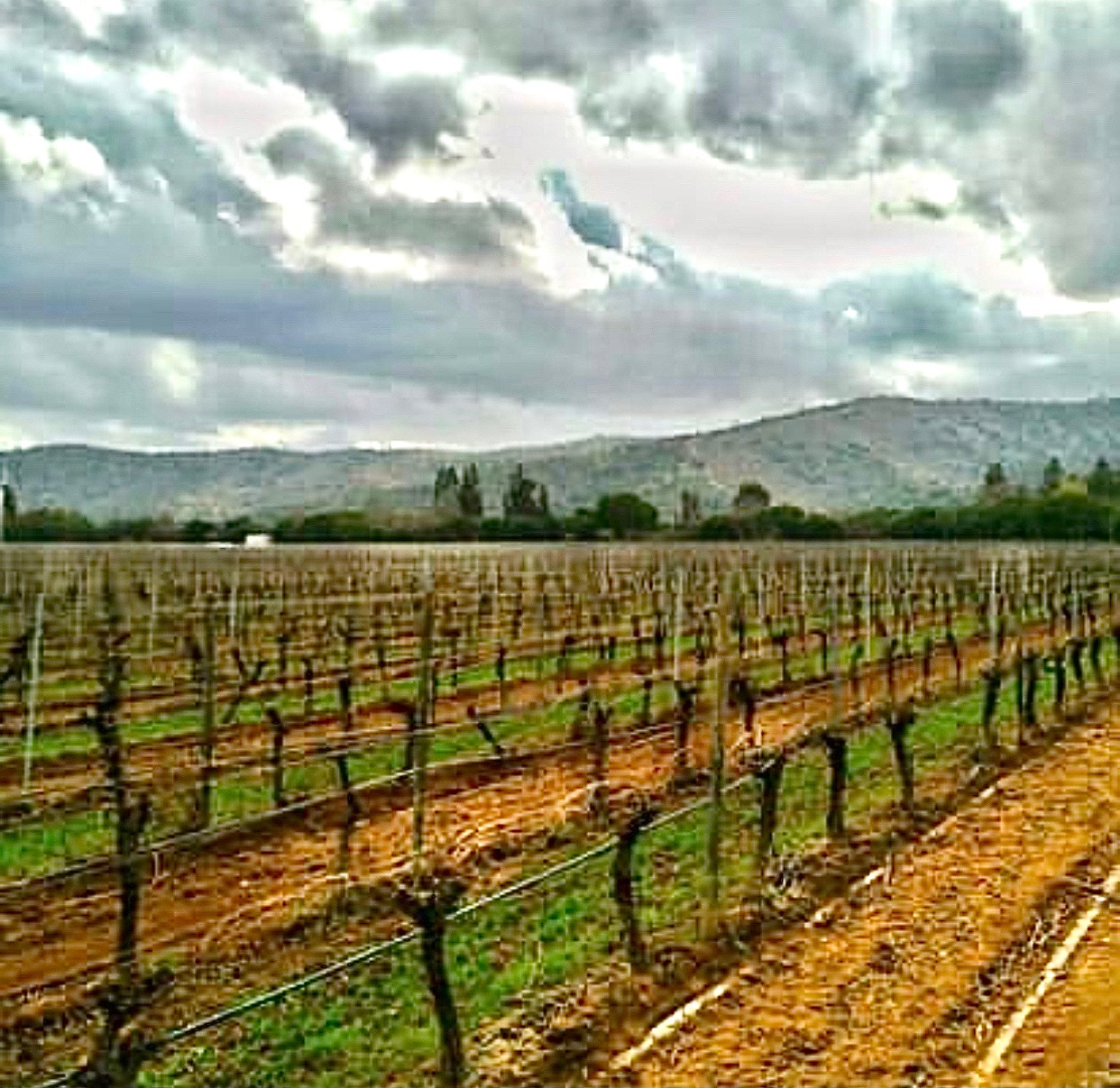 Your wineries and vineyards are located in the Rosario Valley, correct?
Yes. The name of the place is Rosario State. The name of the property is Rosario. It's a small valley between hills, but we are really close to the ocean. Close means 15 kilometers, 10 to 12 miles. The valley is open to the west, so the influence of the ocean is quite big. That means, during summertime, the temperature is really weird to go up to 25, 26 Celsius. And we have this breeze blowing all the time in the place, refreshing the environment, keeping the vines working. So all the ripeness process is really slow, especially for some varieties like Syrah, it's a long period. It's a long season. The soil content is basically granite, plus different combinations of quartz, clay that we have in the property. It's given us the complexity of the soils and the differences between the wines.
Can you tell me about the grapes that you grow?
For the whites, we grow mainly Sauvignon Blanc, then we have Chardonnay. Roughly it will be 50% Sauvignon Blanc, then 30% Chardonnay, and then we have then a small amount of Riesling, Gewürztraminer, and Meunier. That's our profile in the whites. And in the reds, we have Syrah as our main variety. Then we have Pinot Noir, Malbec, Cabernet Franc. We planted Merlot and we have a lot of faith in our pretty new clone of Merlot. And we have a little amount of Grenache, and we plant also a little bit of Cinsault.
And you have three lines of wines: Corralillo, EQ and Matetic. Can you tell me what distinguishes them from each other?
Corralillo is more focused on the varietal character. That means it's a wine that is super easy to understand and drink. So the drinkability is higher. For example, in the Syrah Corralillo, we want to show freshness, pure, vibrant acidity. At the end, it's a super direct wine, easy to drink, easy to understand. EQ stands for équilibre, the French word for balance. So in EQ, we are more focused on the terroir-driven wines. So we select a special place in our vineyard that's giving us the best complexity, the best identity, the best expression of the place. So in EQ wines, you will find at the end, more layers, more concentration, deft tannins, a deft palate. So it's bigger and the complexity is higher. So it's more full than the other one.
And then in Matetic, it's just one single wine. This is, by definition, for us, the best of the best that we can produce here. And this is why it's only one wine. It's the tip of the sword. And at the end, it's showing how biodynamic farming with the combination of the terroir elements can give you a wine. That's our philosophy. The Matetic is 100% syrah. It is a special type of syrah that is not super available in the country. It's a really concentrated wine, with a lot of flavors, with a lot of combination aromas. It's a really special wine.
It sounds amazing. And isn't it considered to be Chile's first cool climate Syrah?
Yeah, by definition, we were the first producer showing these kind of wines, 20 years ago. And the journalists all gave us really good comments and good reviews about it. And so we opened a new category in the country. Syrah and other varieties of the cool climate places are now quite popular. We are really proud about that quality, since the beginning.
And it was in 2002 that you started the transition to organic and then biodynamic agriculture. Why did you decide to start?
The first reason was a commitment from the family. They want to develop something on the sustainability side. They didn't know anything about biodynamic farming, because at that moment, nobody knew anything about it. But awareness of organic farming was coming more and more to the country, and they decided to go in that direction, especially in the way to farm without applying all the nasty things that we know from the conventional farming system. And at the end, the technical stuff, we believe that it's the right method for catching the sense of the place. We are not adding anything weird or different than what we can grow here.
In 2004, finally, we found somebody that could teach us about biodynamic farming. And working with Alan was really special because Alan gave us knowledge from Mr. Steiner directly, because Alan's teacher was one of the guys that worked with Steiner in Europe at the beginning, somebody called Mr. Chadwick. And Mr. Chadwick taught Alan about biodynamics, so we got the information from the real guy at the end. So it was a really nice way to learn about biodynamics, and the important parts of biodynamics.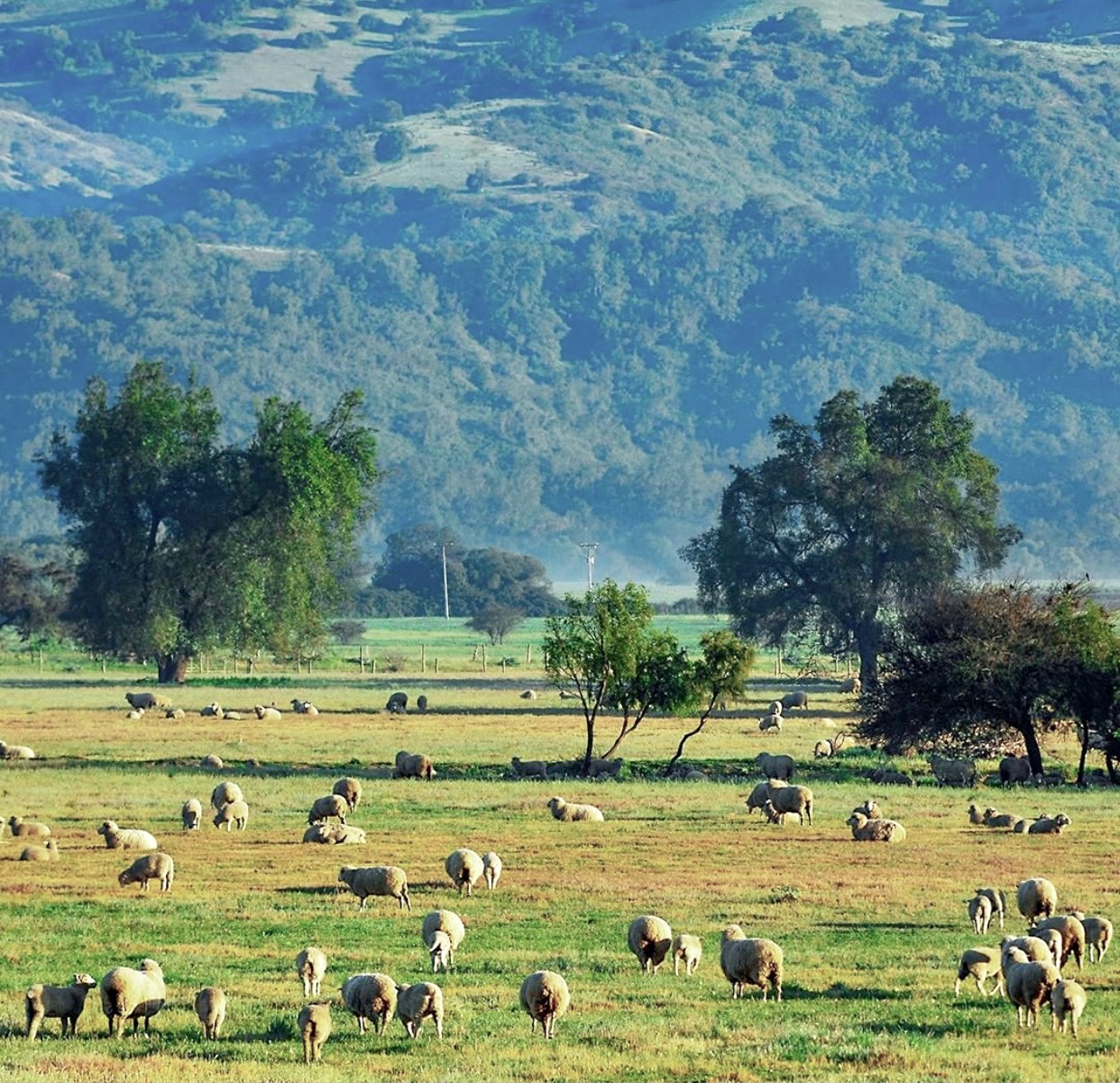 What have you noticed in your vineyards since the transition to organic and then biodynamic farming?
We noticed that the vines can grow with a higher ability to support stress, especially lack of irrigation. We've seen over the years that the vines are developing a nice balance in the growth. The amount of fruit also is related with the size of the vines, and the size of the vines is related with the size of the roots. Everything is connected. And we know now that the fruit is developing a really nice curve of gained sugar.
They have the capacity to survive without any kind of trouble. If we get a rain during summertime, we see that. Those are the elements that we are seeing, that if we dig a pit in the soil, we can see the activity of the microbes going down in the soil because of the compost addition, because of the cover crops, because of the manure from the animals. Everything is connected at the end.
For us, it's a positive charge in the cycle all the time, manure, soil. The soil can now retain more water, so the vines can develop a nice root system. They can provide a good source of fruit. And then you can make wines with a real identity. You can feel the flavors. When there is some identity when you taste our Syrah, you're going to say, "Ah. This is a Syrah from Matetic." Because it smells like our place at the end.
And can you tell me a little bit about your gorgeous new winery that uses gravity flow?
Yeah. It's 100% gravity flow. The architect is Lawrence Odfjell, from Norway. And his design is focused on three elements. Of course, gravity flow. All the cellar, it's underground, or the big part is underground, so we can keep the temperature and humidity really stable during the year. It's a really long, flat building, into the hill, so the impact in the landscape is really, really small. It's really, really integrated. Those three elements can give us a really nice facility, and especially from the side of the winery, the winemaking side. Gravity flow, open-top fermenters, punch down devices are giving us the flexibility to develop different kinds of regimens in terms of the phenolic structure. So it's really easy to operate, and it's a really good place for winemaking.
Have you noticed climate changes since you started at the winery?
Yes, dramatically. This is the driest winter ever. We've only gotten two or three inches of rain, and for us, it's super dramatic, because we don't have any rivers here. We depend of the rainfall. We use irrigation from wells, giving us groundwater. It's 100% rainfall water that we use, maybe 40, 50 wells.This is a cool, dry landscape. It's pretty much like California, the Bay area or Sonoma. But this winter, mostly, it has been really, really dry. We are a little afraid about it. We believe that biodynamics can help us, the way to survive this, but it's really dramatic.
The whole climate change, it's here. It's a reality and we need to face that. We need to do something, to just start doing something to stop this, because I don't know if we can be here producing grapes in maybe 20 years, because of the lack of rain.
What other sustainability measures are you taking?
In the last 10 years, we learned a lot about water stress, how to manage it, how vines can survive it, what are the limits that we can reach in terms of water status in the vines. We have a big net of sensors in every single place that we know here. We did massive soil studies 10 years ago, so we know, in a really good way, which soils need more water and which need less. And we are adding water, just what we need. So technology is helping us a lot. Also, we have one guy, one company who checks the water status in the vines to see how the water stress is in the vines. We are using a lot of technology right now to add just enough water that we need, because we don't have more.
And we are developing new technology. We are just starting to change our dripping lines. We used to have area dripping lines like everybody has, but now we are using underground dripping lines in the soil, just to add water in the roots, not in the top of the soil, to avoid losing water by evaporation.
Also, weed control is really, really important, so we don't have windows for any growth than vines, overgrowth especially. So we have really good techniques to control weeds, especially with animals, with lambs and alpacas. Also geese, but we're using some mechanical weed controllers also, to eliminate weeds that we not need. But it's focused on that, technology and some practical things that we use.
Can you tell me what you offer in terms of wine tourism at your winery?
Right now, we are just coming back from the COVID situation. Our country developed a really nice vaccination program, so we are just open again. The winery offers tours, and we have a hotel and a really nice restaurant in the entrance of the farm, so people that come to the restaurant also come to the winery to do the quick tour. And if you want, especially if you are staying in the hotel, by booking, you can set a nice tour in the winery with three selections of tastings. It can be Corralillo, EQ, and a super premium tasting. And then we have a super special tour that is everything. It's a walk in the vineyard, visiting the composting area, visiting the vineyards, and visiting our new biodynamic garden. So they explain to you all the elements of biodynamic farming in that tour. That's the super premium tour. But it's quite diverse, and we have a lot of people visiting and coming back again.
What is your total production?
Roughly 600,000 bottles. That means 50,000 cases of 12 bottles.
And what's your biggest export market?
It's hard to tell, but I would say US, and then Europe in the north, some UK, Denmark, and other places in Europe. And China, it's coming up, but it's hard to tell. But for us, US, UK and the local market, are growing a lot in the last five years. Brazil is a good market also. Yeah, I will say those are the biggest markets.
Is there anything else we you'd like to tell me?
I think this is a quite beautiful place to visit, close to the ocean. This area, particularly where we are, basically, you can find a really good, refined and with identity wine. So it's a nice place to visit, and especially drinking our wines, you are going to find complexity, identity, sustainability of course, and beautiful, beautiful wines. It's quite important to us to make contact with people like you, to explain all these elements. And I hope we can open again our borders and receive more people from outside, because so far, the country is closed. (UPDATE: As of October 1, 2021 Chile has re-opened its borders, with restrictions visitors.)