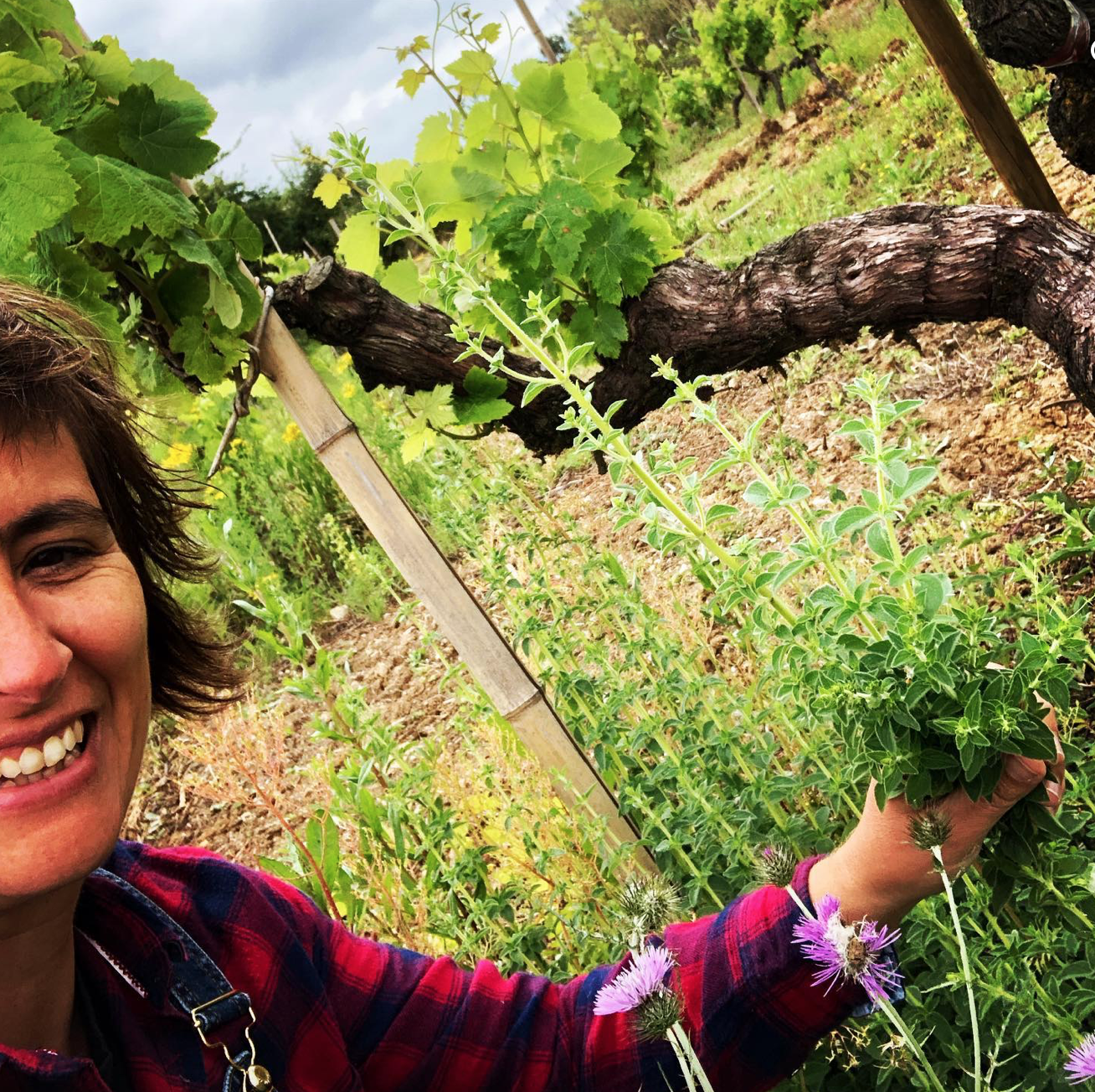 Filipa Pato makes wines that speak to the very soul of Bairrada, one of Portugal's most dynamic wine growing regions. Recently heralded as Portugal's winemaker of the year by Revista de Vinhos, the nation's oldest and most influential wine magazine, Filipa is uniquely poised to play the conduit for the region's viticultural soul. Her father, Luis, and grandfather João, were among the first and finest winemakers to produce and label under the Bairrada DOC. A small appellation sitting just inside of Portugal's coastline, it lies about equidistant from Lisboa as it does from Porto. Whereas her family's wines may have paved the way for what was then an emerging region, today Filipa is helping to redefine its potential. Adhering to biodynamic practices with a focus on minimal intervention and meticulous care for the land, she is establishing a terroir-focused identity for the wines of Bairrada at her 12-hectare estate. When I sat down with Filipa and her husband, William Wouters, in February over Zoom, "soul" is something we spoke a lot about.
"The soul of Bairrada is the soul of Baga," she said. "I think it's the most characterful grape variety..." The blackskinned grape Baga, native to the region, is central to her lineup. "We are, I think, the only producer working only with Baga in Bairrada, because normally most of the producers...use Ortega or Merlot or other grapes." This streamlined focus makes clear her determination to showcase the grape's unique power and versatility. Those efforts have caught the eye of other nearby growers, who she mentioned have started coming to her looking for cuttings from her vines, impressed by the depth of character in the grapes she's growing.
She was quick to point out, however, that as a varietal Baga's character is rather site specific. Pato said it's "very complicated...it's really a grape variety adapted to this local condition. And I mean, I think that's well." The local conditions offer a study in tension - water retaining clay interwoven with well-draining limestone soils, a cooling maritime influence from the east and the insulating effect of the Dão hills to the west - all providing ideal conditions for producing fine and elegant red wine. Filipa likened Baga to Pinot Noir in its somewhat finicky nature - "He needs a limestone hill. Cool climate, probably in Oregon [Baga] could grow well. But for the moment we don't have yet an example of Baga in United States. I hope one day."
She bottles Baga under a number of labels. One in particular, called "Post Quer…," is unique within her lineup. With grapes selected from multiple sites, the wine is vinified and aged in amphora. Tasting the "Post Quer…" next to her other examples of Baga, the wine takes on a distinctly darker fruit quality. It's also noticeably softer, which she explained is due to the slight oxygenation allowed for by the clay. "[The amphorae] have a porosity and the porosity is more or less like a cask. So you have some micro-oxygenation, which helps to soft down the tannins. Baga has a lot of tannins" she explained. While this result has been favorable, it was not necessarily what led her to experiment with these vessels in the first place. "[W]hy amphorae?" Pato mused. "Because Bairrada comes from barro, from clay."
Pato describes her house style as wines without makeup. Unadulterated, pure expressions of the land are what she's after. A representative from Skurnik, the estate's stateside importer,, was present with us on the call and remarked about 45 minutes into our conversation that Filipa and William had yet to mention a single cellar practice. These are wines that are truly made in the vineyard. Speaking passionately of the local climate, she mentioned "we have a huge influence of the Atlantic. The Atlantic here is cooler than in Bordeaux. And you feel it in the wines." She also touched on the unique features of the surrounding lands, suggesting that the nearby pine forests can have just as much aromatic influence on her wines as the Atlantic breezes.
These references to the local flora felt very much in keeping with the estate's overall philosophy. Pato and Wouters practice biodynamic farming in their vineyards and are enamored of the enormous biodiversity that finds a home on their land. Wouters, a sommelier and chef, hosts curated dinners at the winery's chef's table, often featuring produce they grow on site. It's a practice that speaks directly to their ethos - celebrating what is local and highlighting the natural gifts that surround them.
Filipa and William's life's work in wine centers primarily around three B's - Baga and Bairrada, as have been mentioned, as well as Bical. Bical is their top white varietal, sourced from their holdings in Ois do Bairo. All three are represented in her intriguing, non-dosage sparkling rosé, aptly named '3B.' It is worth noting that approximately 50% of Portugal's sparkling wine production comes from Bairrada. With the climate tempering effect of the Atlantic coastline, the region is naturally poised to produce quality bubbles. Filipa's '3B' could stand as something of a flagship for the region, as fresh as it is generous with deep fruit character and a pleasant toastiness. When speaking of the wine, Filipa made sure to mention "...we don't do any fining or filtration. So, the bubbles are well integrated in the wine. This is something I learn also by visiting a lot of producers in Champagne, to keep the wine without any intervention to have the bubbles well integrated." Finding a well-made, traditional method sparkling wine with personality and complexity that retails under $20 is no small feat. The wine offers tremendous value and tells a complete story about the winemaker.
Pato's deep passion for wine was just as apparent when speaking of other producers she admired as it was when speaking of her own estate. What she loves best, she claimed, are "soulful wines." When I asked her who's wines might fall into that category, she rattled off a list that traveled from Anne Claude Leflaive to Maria Teresa Mascarello - both of whom (like Filipa, herself) are carrying on a family legacy of winemaking - to Eben Sadie's world class South African wines, and Giusto Occhipinti's COS, who Pato revealed provided further inspiration for her amphora-aged 'Post Quer…' "[The] wine world is fantastic," she said. "We meet so many impressive and inspiring people that it's fantastic to learn and exchange ideas."
No doubt, Filipa Pato is inspiring fellow winemakers in her own right, in Portugal and beyond, with the undeniable quality of her wines and the integrity of her approach. With her recent accolades and rapidly growing reputation, Filipa Pato stands to greatly expand upon her family's work in Bairrada, not just putting the region on the map but, with a style all her own, imbuing the appellation with her own unique soul.