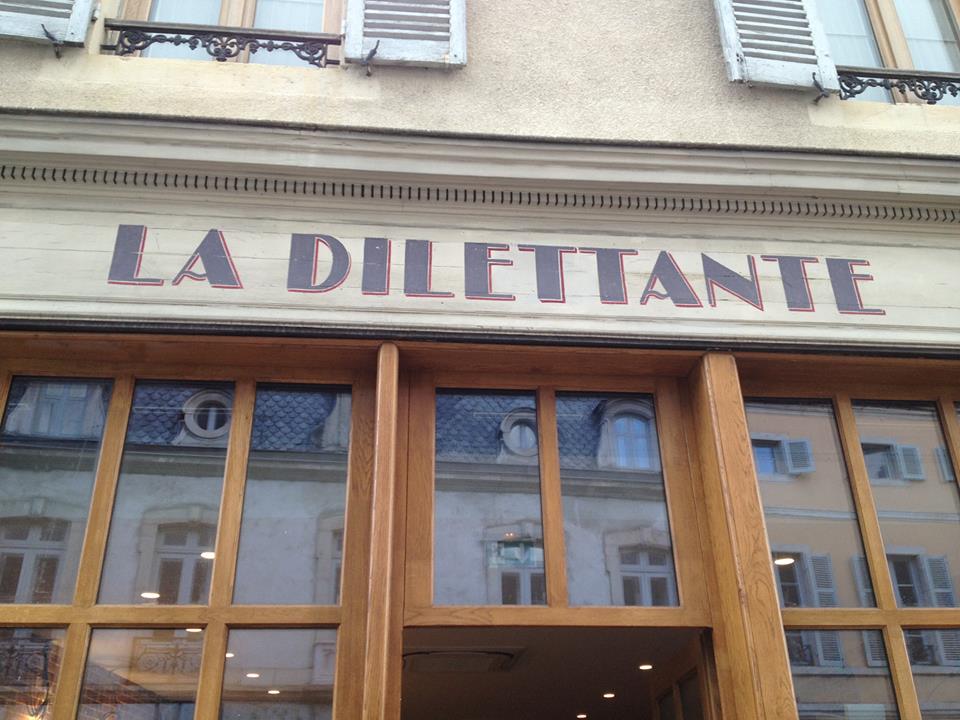 After a week of wine tasting in Burgundy, it was time for some wine drinking, sans scribbling and spit buckets. I can think of no place more charming and laid-back than La Dilettante in Beaune, especially when you have a free and leisurely afternoon available.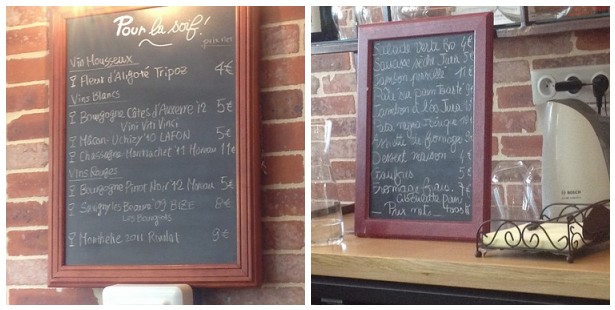 Simple chalkboard menus for wine and food. Who can resist a 2010 Lafon Macon-Uchizy for 5 euros? Your savory food selections consist of an assortment of meats and cheeses, a salad, and a soup.
Pet-nat or Chassagne? Both?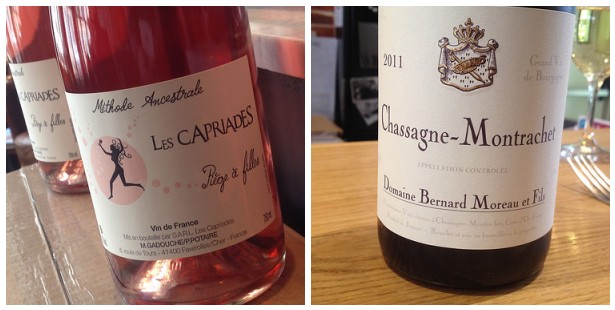 Have some Savigny solo and peruse the retail selections or bring some friends and get a table.

What do you like in a wine bar?