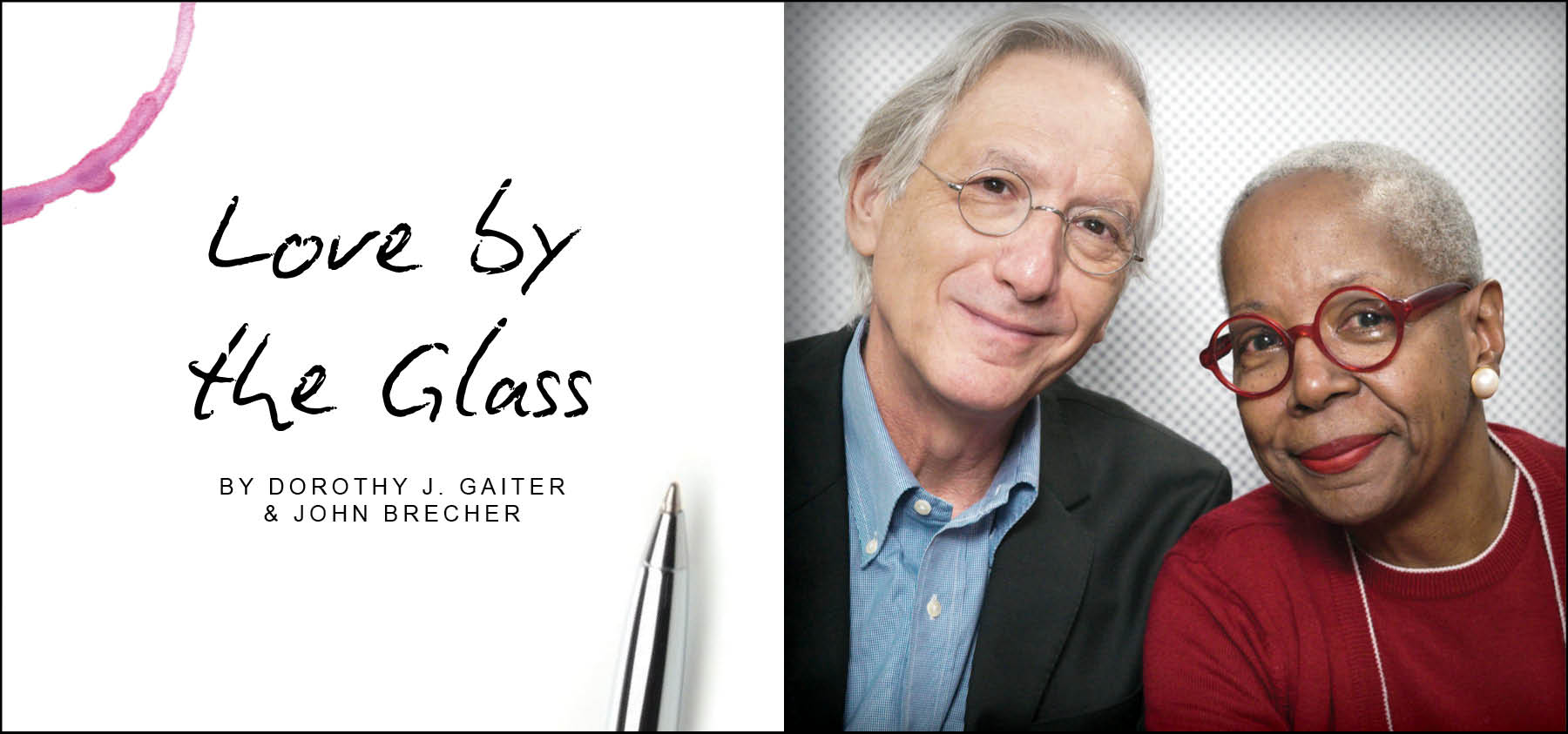 Over the past two years, we and others have written a great deal about the wine industry finally embracing diversity. Hanging over that, however, has been an uncomfortable question: Is this real, or is it just talk?
We have recently returned from the Hue Society's annual Wine & Culture Fest in Atlanta and we think we have good news. We don't want to overstate this because progress is slow, obstacles are many and the scariest part of any movie happens after the protagonists begin to relax, but:
It appears to us that a structure is being built that will last. Wine shops are opening all over the U.S. that proudly specialize in minority-owned, and especially Black-owned, wineries, distillers and breweries. At the same time, Black-owned wineries are sprouting up everywhere, from Davidson, N.C., to Wichita, Kansas. This is creating a demand-and-supply dynamic that has not previously existed.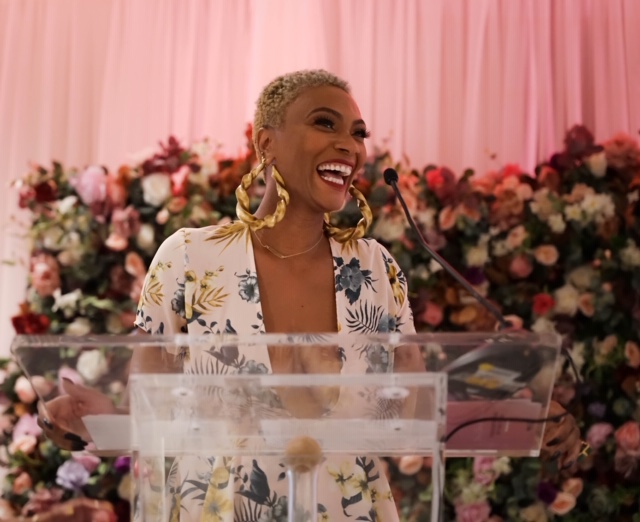 (Tahiirah Habibi, founder of Hue Society, which created the wine and culture fest.)
Distributors are stepping in to make the connections. And in the middle of the stream are an increasing number of minority influencers and journalists. Tahiirah Habibi, a sommelier who founded Hue Society and co-founded Roots Fund, which helps identify, nurture and secure opportunities for the next generation of wine professionals, hosts the event to bring the many planks of this new structure together to celebrate and network.
"We all know that ownership and entrepreneurship is the foundation to building wealth," said Derrick Westbrook, a noted sommelier and wine store owner in the Chicago area. He was a presenter at an awards brunch at which Dottie was honored as a "legend" for her work in journalism, with an award that will now bear her name.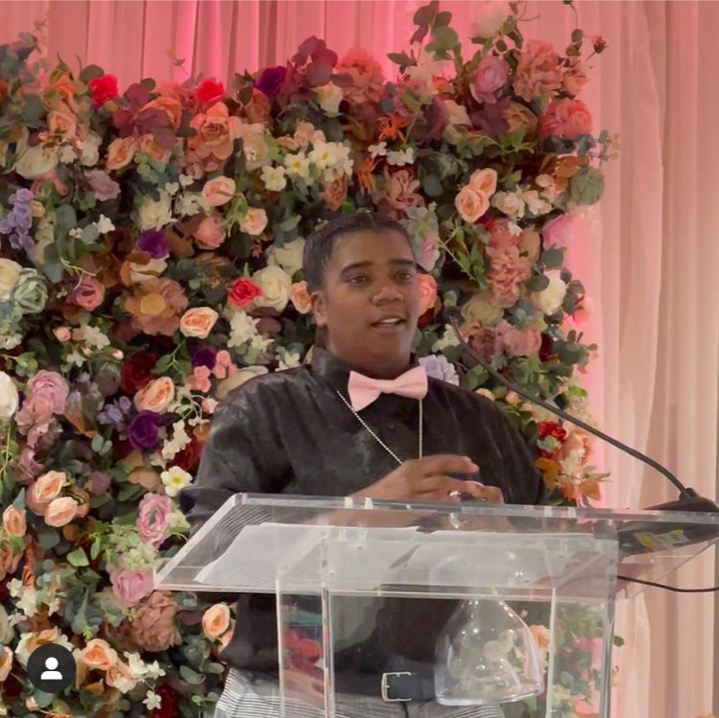 (Fern Stroud founded Black Vines, an annual celebration in Oakland of Black artists, musicians and winemakers.)
Added Fern A. Stroud, an IT software development project manager for decades who founded Black Vines, a Toast to Black Wineries and Diverse Art annual celebration in Oakland: "We're in this to build community, to build Black wealth and to have some generational wealth." The award in her name was for being a legendary audacious visionary.
The wine industry is notoriously difficult for any business to navigate. Distribution, sales and production are concentrated in a relatively few hands. Laws differ all over the U.S. and go back to Prohibition. And it has been unfriendly to large swaths of the population for a long time. That said, here are just three of the stores we encountered:
--Happy Cork in Brooklyn, N.Y., was founded in 2019 by Sunshine Foss, 38, with this motto: "Giving Black Wine and Spirits Brands a Home." Winner of the retail store award, she told us, "When I first ventured into the world of wine and spirits I knew I needed to give a platform to these underserved, amazing brands that were often overlooked. It's now become my passion to highlight and show these wonderful brands while catering to the community surrounding us."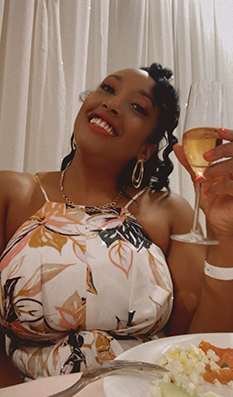 --3 Parks Wine Shop in Atlanta opened in 2013. Its owner, Sarah Pierre, 38, sells family-owned, small-production wines to a broad spectrum of people. "I wanted to have a store with zero pretense; where no one ever felt alienated or isolated," she said. The shop is near three of the city's most popular parks.
--CoCo Noir Wine Shop and Bar will soon open in Oakland after a few months' delay because of Covid. Owner Alicia Kidd, 42, said it will focus on Black-owned brands "to continue to move the wine industry forward, showing my audience that there are Black men and women that make amazing wines."
(Sunshine Foss, owner of Happy Cork wine store in Bed-Stuy)
There was a time, not long ago, when stores could not focus on minority-owned wineries because there were so few. Another person honored as a pioneering legend with an award named after her was Iris Rideau, 85, who said her Rideau Vineyard in the Santa Ynez Valley was the first Black woman-owned winery in the U.S. in 1997. She sold it in 2016. Brown Estate, which was honored as a legend with an award named after it, is still the only Black-owned winery in Napa. It was founded in 1995, a decade after the family had been selling its grapes to others.
Much has happened since. Consider LoveLee Wines. Aamira Garba, 35, the founder and winemaker, lives in New Jersey but directs the making of her wine at a custom crush facility in Napa. She creates the blends, making 25 cases of four wines including a sparkling rosé, which she sells direct to consumer in 34 states. She just passed her Wine Spirits Education Trust Level 3 course with distinction. A marketing executive for a New York City firm, she said she started the wine project five years ago and got little notice until about a year and a half ago. Now she feels so much more support that she's considering increasing production. An honoree, she looked around the room in Atlanta and said to us: "Can you feel the joy?"
"The change is that we're no longer assimilating but rather creating spaces where we can just be. Be absolutely amazing wine professionals, wine makers, wine writers, but also just be ourselves," she said.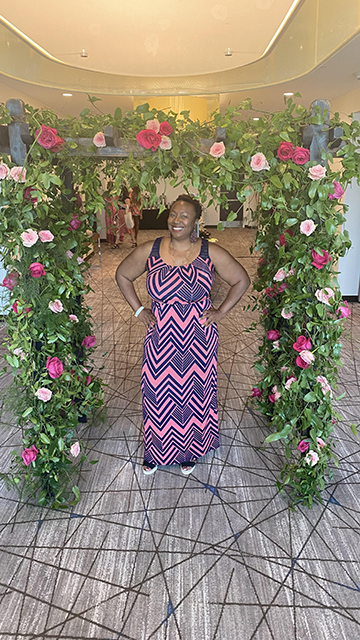 And it's not just the U.S. In South Africa, honoree Ntsiki Biyeka of Aslina Wines is on the leading edge of Black winemakers and winery owners.
And then there are the distributors. Kidd, of Coco Noir Wine Shop, founded the Wine Noire, a Berkeley-based wine brokerage that does distribution, wholesale, consulting, and importing of wines made by women and people of color, in 2017.
Karibu Wine Lounge by Wachira is the only Black-owned tasting room in Alameda County, Calif. Dr. Chris Wachira, who oversees neuroscience clinical quality and outcomes at Stanford, makes 3,000 cases of wine a year. Her Wachira Wine is the only Kenyan-American winery in the country and she sells about half direct to consumer and the rest to restaurants and bars. But Wachira is also a distributor, importer and exporter. "My passion is for equity and representation and I am driven to create pipelines that generate access for my community," she said.
(Alicia Kidd, owner of The Wine Noire, a wine brokerage firm in Berkeley that does distribution, wholesale, consulting, and importing of wines made by women and people of color. She plans to open CoCo Noir Wine Shop & Bar later this year in Oakland.)
To us, building those pipelines is a huge and under-recognized piece of this.
While we'd think that Covid would have stopped this movement in its tracks, and it clearly did set back many efforts, there was also a different effect: Several people at the event said that, during lockdown and as our nation reexamined systemic racism and police killings of unarmed people of color, many consumers were looking for community and connections and became more willing to try minority-owned stores and brands.
Theodora Lee has a relatively long view of this. A trial lawyer, in 2003 she planted her vineyard in the Yorkville Highlands in Mendocino County and founded her winery, Theopolis Vineyards, in 2014. "Over the last year and half, there has been a concentrated effort to support BIPOC businesses, and especially in the wine industry. As a result, Theopolis Vineyards has been able to expand from producing 1,000 cases to 2,500 cases annually," she told us in an email.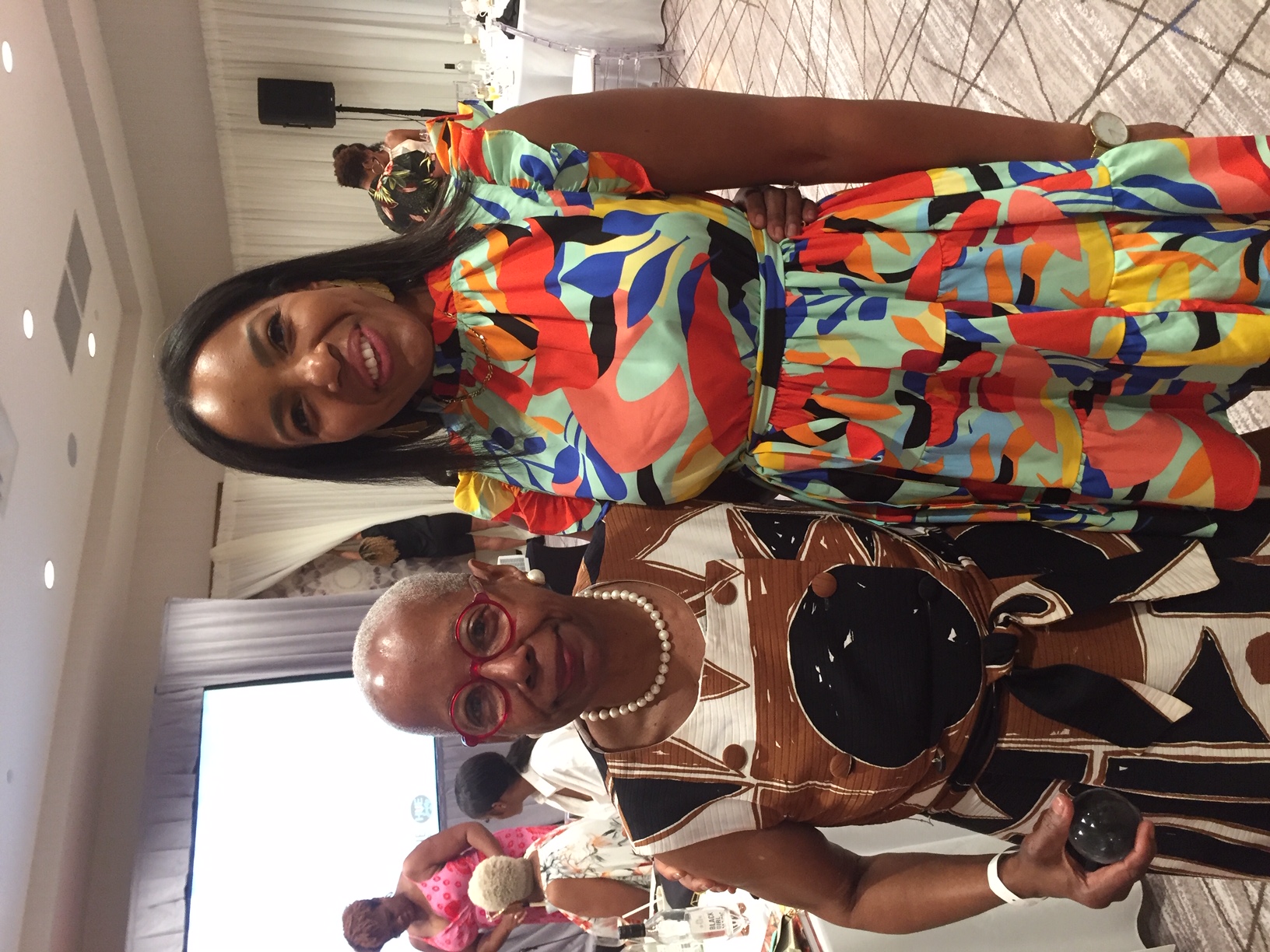 "Because we are primarily direct to consumers, this expansion has been fueled primarily by consumers buying consciously. Our wine club membership has doubled, and the word keeps spreading. We have picked up distributors in Massachusetts, Florida and Texas, allowing our wines to be placed on wine lists at destination-type restaurants such as Lido Bayside Grill at The Standard Spa, Miami Beach; and Chef Marcus Samuelsson's Red Rooster Overtown.
(Sarah Pierre owns 3 Parks Wine Shop in Atlanta)
"For the first time, being a BIPOC winery has been advantageous," she said. She missed the Fest because she was in Texas caring for her 95-year-old mother.
Getting these wines onto restaurant wine lists and sometimes having to hand-sell them to diners is another important plank. Tonya Pitts, the sommelier & wine director for One Market Restaurant in San Francisco, has been doing that for more than two decades. The Hue Society recognized her as a legend for that essential work and named an award for her, too.
It's clear that the rise of so-called "urban wineries" has made a huge difference in the diversity of winemaking. These winemakers essentially buy grapes and make wines at a winery somewhere else. Does this mean they are any less authentic? The idea of making wine from purchased grapes is hardly new. In a 1977 book called "Great Winemakers of California," the iconic Joe Heitz of Heitz Cellars in Napa said: "I like to make wine. I buy grapes from people who know how to grow grapes and love to grow grapes. I don't waste my time in the vineyard." His Martha's Vineyard Cabernet Sauvignon, grown by Tom and Martha May in Oakville, made both families famous. But, of course, Joe Heitz eventually did own vineyards.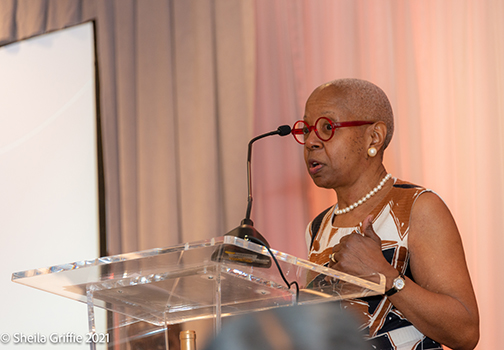 (Dottie accepting Legend in Journalism honor. Photo by Sheila Griffie)
The explosion of urban wineries is similar to that of craft breweries. It's always fun to go visit a brewery in just about any downtown these days and see the beer being made. We've never heard anyone ask where the hops and barley are grown. Davidson Wine Co.'s motto is: "Globally sourced, locally crafted." Jennifer MacDonald is the owner and winemaker at Jenny Dawn Cellars at Union Station in downtown Wichita, Kansas. She began making wine at home in 2016, started working with a Napa custom crush company in 2017 and in 2019 opened her winery, which she says is Wichita's first urban winery. Her wines are made from grapes and juice from California and Kansas. Nicole Kearney, founder and winemaker at Sip & Share Wines in Indianapolis, makes vegan wines from California fruit.
This doesn't mean place isn't important or that "estate" on a label no longer is significant, but it also means none of this is new. And all of this might simply have lowered the cost of entry for people who are passionate about wine but who could not afford vineyard land, especially in a place like Napa.
It's also important to note that not all wineries that say they are Black-owned are necessarily 100 percent Black-owned, just in the same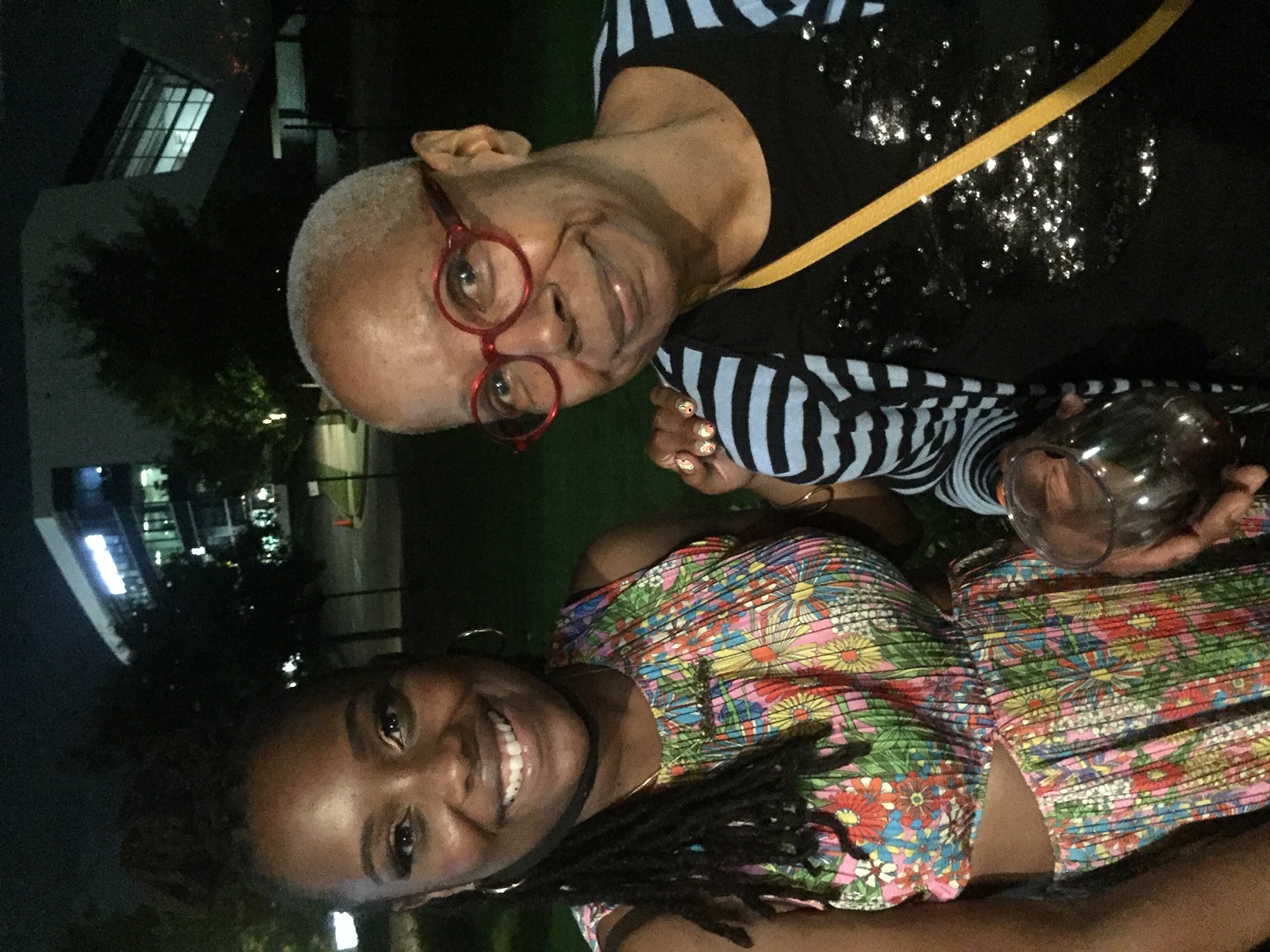 way not all wineries that have a famous White golfer as a partner are fully owned by the golfer. But if large corporations have decided it's good business to have a diversity of ownership in their brands, that seems like a good thing (although, in some cases, we do wish it were easier to know who owns what).
(Aamira Garba, owner and winemaker LoveLee Wines.)
Surely not all of the minority-owned wineries, brands or distributors will survive. It's a tough business and, ultimately, consumers will make choices based on quality and value. But some, maybe most, will hold on and, we hope, prosper. In the meantime, not only will they pave the way for more, but they will make non-minority-owned outlets, of which there are far more, realize there's real opportunity here to make money doing business with minorities in all facets of the wine world, from end to end.
What we saw at the Fest was encouraging. We asked its founder, Habibi, about all of this after we got back. Here's what she said: "Hue Society fosters generational wealth by providing access to resources and capital needed to circulate the Black dollar within the community. A big part of my work is advocacy, not just with financial resources but as a cultural conduit for authenticity. My ethos is to show the community that we can be successful on our own terms."
Dorothy J. Gaiter and John Brecher conceived and wrote The Wall Street Journal's wine column, "Tastings," from 1998 to 2010. Dorothy and John have been tasting and studying wine since 1973. In 2020, the University of California at Davis added their papers to the Warren Winiarski Wine Writers Collection in its library, which also includes the work of Hugh Johnson and Jancis Robinson. Dottie has had a distinguished career in journalism as a reporter, editor, columnist and editorial writer at The Miami Herald, The New York Times, and at The Journal. John was Page One Editor of The Journal, City Editor of The Miami Herald and a senior editor at Bloomberg News. They are well-known from their books and many television appearances, especially on Martha Stewart's show, and as the creators of the annual, international "Open That Bottle Night" celebration of wine and friendship. The first bottle they shared was André Cold Duck. They have two daughters.
Banner by Piers Parlett