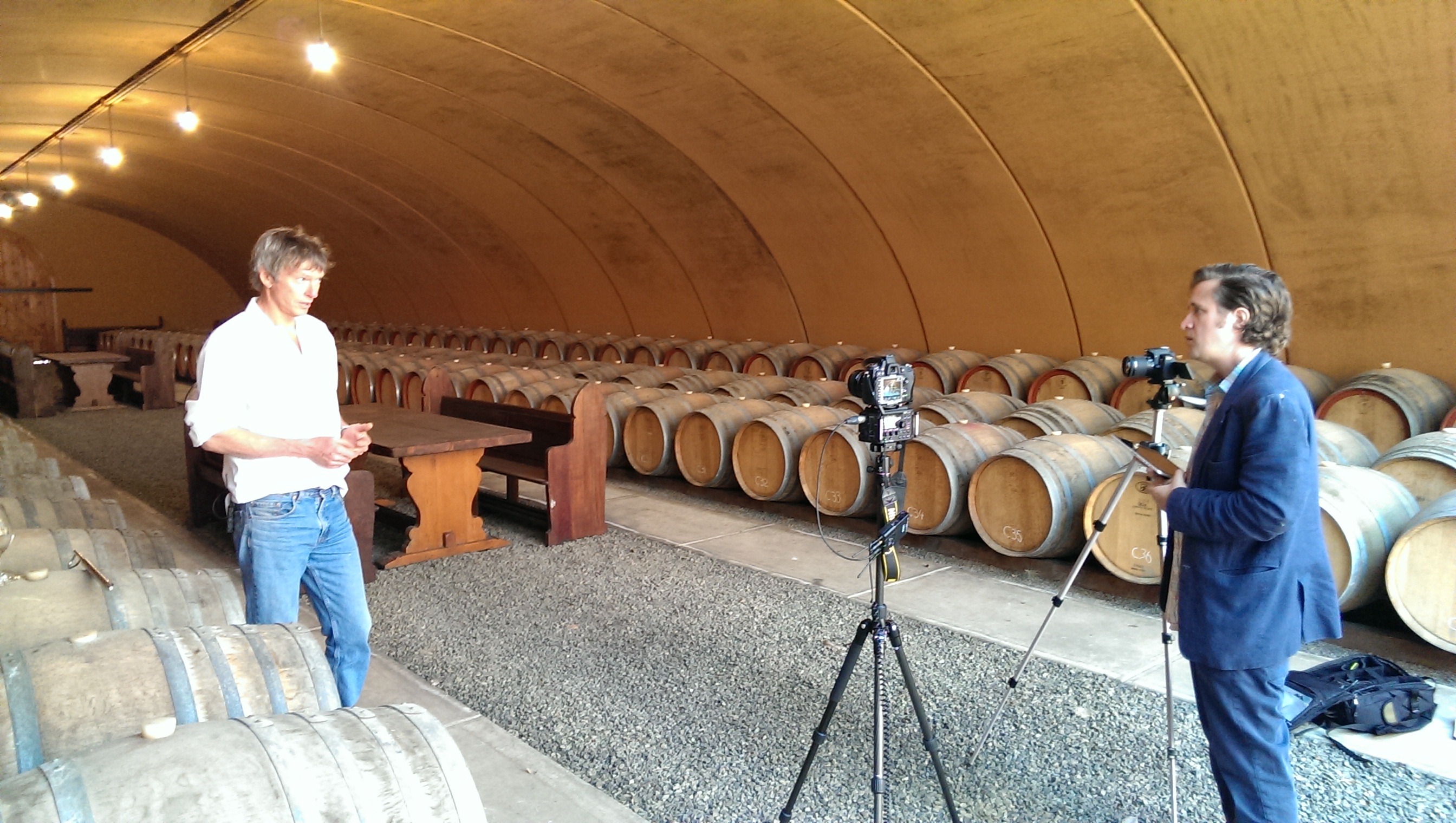 Czech immigrant Karl Cimicky founded Karlsburg Winery in the Barossa Valley, South Australia in 1973. His son Charles Cimicky now runs the estate, renamed Cimicky Wines. Charles talks to Grape Collective about being a second generation Barossa Valley winemaker.
"My parents emigrated from Europe after World War II, and purchased this property in 1972. That was the start of my working career. I used to come up here on school holidays and help to clean and recycle bricks that were used to build the walls that now form the winery we are in.
Our winery was established with all the used recycled equipment from all the larger wineries off their scrap pile. And it has evolved from that point to the high tech winery we now have.
It is a fairly bizarre looking building, I've always tried to live it down. My father being Czech has that ornate architecture within his nature.
The color was different when I took over the business I made some big changes. The building was stark white with no trees around it. I mixed up a concoction of vineyard soil and terracotta and sprayed the whole building - and it stayed that color.
After 40 vintages I am still trialing and learning - so we are doing different things all the time. But after trying many complex winemaking procedures I decided simplicity is probably the best approach. Therefore we tend to let the wines mature as they wish to and not manipulate things too much.
I guess the overall aim when we go about making these wines is possibly picture the taste of dark chocolate. We are looking for a wine with everything in harmony, in balance. Without excessive alcohol, acidity, tannin or bitterness."