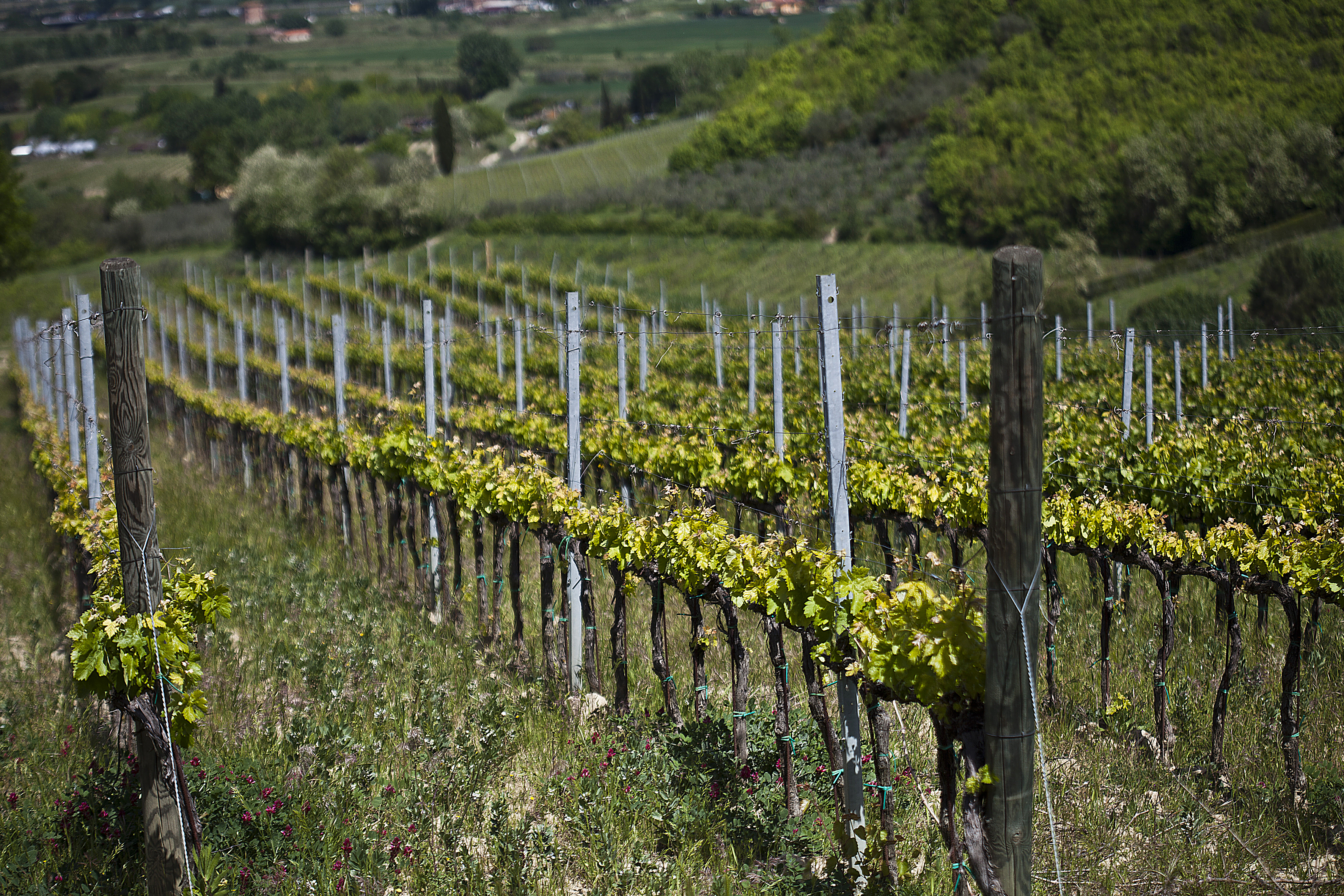 As Leonardo Beconcini tells it, the story of his winery begins in the early 1950s in the Colline Pisane appellation of Chianti. That's when his grandfather Giuseppe, a sharecropper at the Marchesi Ridolfi estate, purchased the land he had been renting to start his own company of growing and selling agricultural products—everything from fruits and cereals to livestock. It wasn't until Leonardo's father, Pietro, took over the business that the focus turned solely to the making of simple Chianti red wine, typical of that time period, sold in straw-covered bottles called fiascos.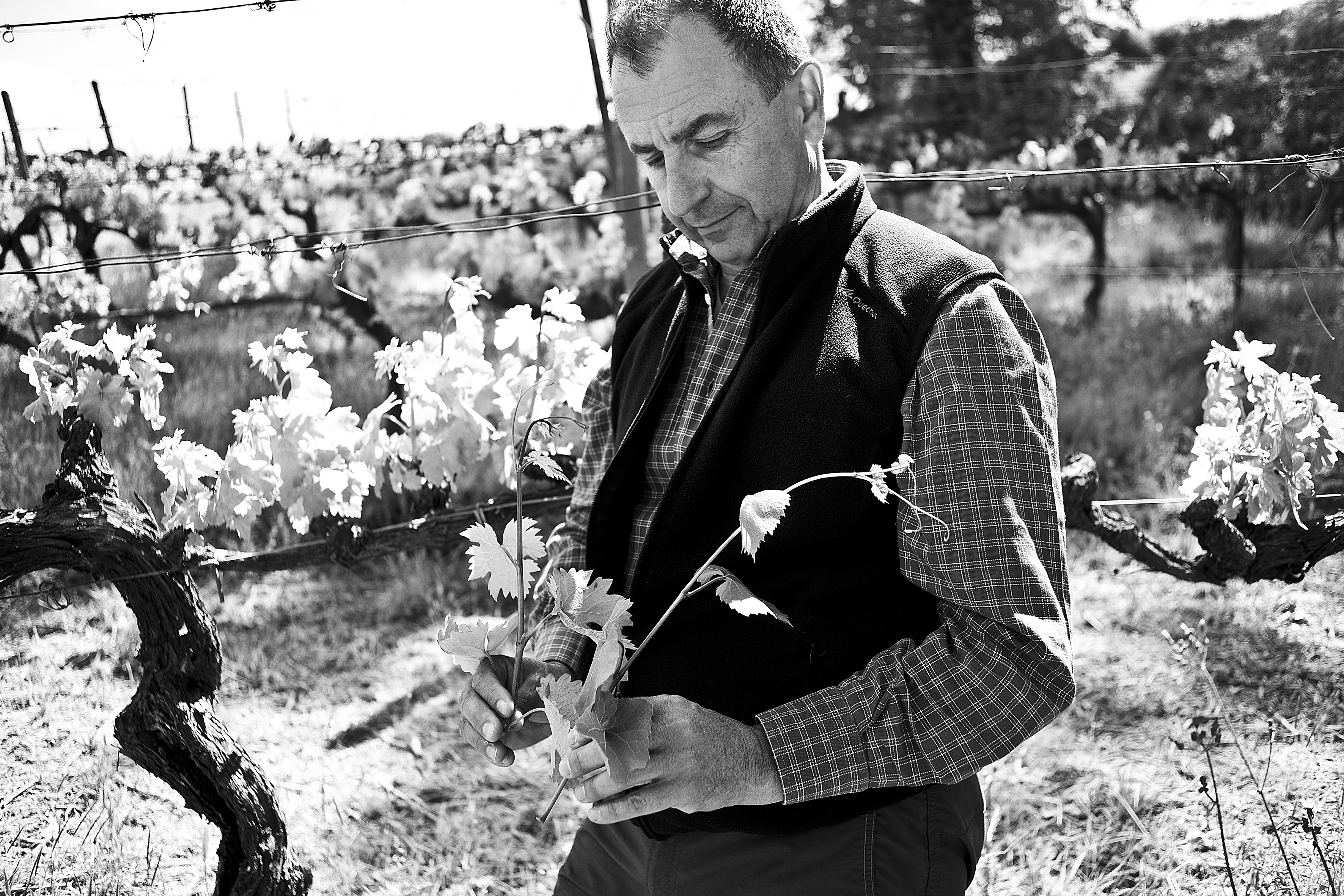 Like many of the next generation who take the reins from their elders, Leonardo wanted to improve the quality of what his father had given him. It was the 1990s and wine consumers were becoming more discerning about what they were drinking. He needed to have a better understanding of his vineyards if he wanted to improve the wines, so he began extensive research studies of the local environment. This undertaking led him to two local Sangiovese clones that he believed would make more exciting wines and which are now planted in his vineyards.
Beconcini's research also led to a fascinating discovery of what was then an unknown variety growing amongst the Sangiovese vines, and which he simply labeled 'X.' He was so impressed by the quality of the wine that these mysterious vines produced that he continued to cultivate them. It took more than eleven years and DNA analysis to identify the grapes as Tempranillo.
Most likely the variety had arrived in Chianti centuries ago, brought by religious pilgrims traveling along the ancient Via Francigena which runs through his wine estate. Today the winery produces the only commercially-produced Tuscan Tempranillo wines, two red and one rosé. The winery's portfolio also includes red and white wines from classic Italian varieties of Sangiovese, Malvasia and Trebbiano.
I caught up with Eva Beconcini, co-owner of the winery with her husband, to learn more about this innovative winery and what it's like to be a small, organic wine producer making artisanal wine in a region with many big industrial producers.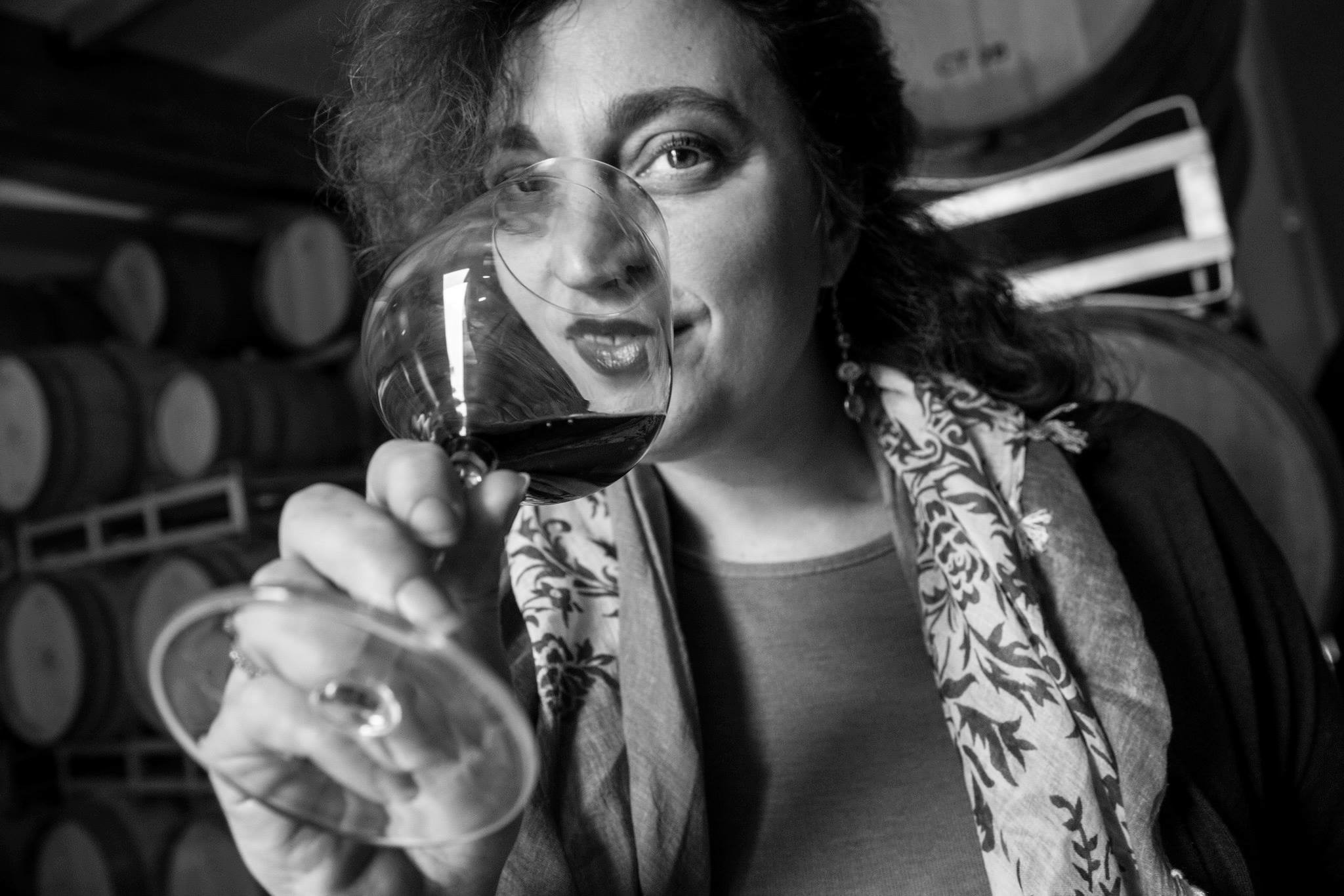 Lisa Denning: Can you tell me a little bit about your winery?
Eva Beconcini: We are between Pisa and Florence, in San Miniato. It's a wonderful city; a fantastic place and the town of the white truffle in Tuscany. We are an appellation of Chianti Colline Pisane but we only write Chianti on the label and we are in the new DOC Terra di Pisa. For the entire life of my father-in-law he was producing Chianti in fiasco, the straw bottle, so that is our roots, our tradition that we respect and we love and is a part of our blood. This is the winery of my husband, and we work together, but Leonardo is really the man behind everything because he knows the vineyards and all the vines and everything in the cellar as the winemaker. For three years we have also been working with an enologist who has entered the winery with respect for the work that my husband has been doing for years. He helps us to not have such heavy weight on our shoulders because we produce many wines and we have a lot of things to do and so it's a good marriage.
We have been certified organic for 6 years and in the vineyards we do everything to maintain the fertility of the soil, like with manure, with planting cover crops, but in the cellar we really do nothing. During the past two years we have done some restyling of the cellar but we don't really use high-technology; we do everything with our hands. We are creating at this moment a new cellar so we have bought a lot of vineyards, as well as land without vineyards where we have planted vineyards, in order to define our project for our winery. And we are very excited to start this project.
We use only our grapes from our own vineyards and we use only the yeast from the skins. We have started to do some white wines, but red winemaking is at our core. All the studies we do in our vineyards are used to make more types of wines. For example, we have found that Malvasia Nera, an ancient grape variety, can make wonderful wines and so we said, let's do something interesting with it.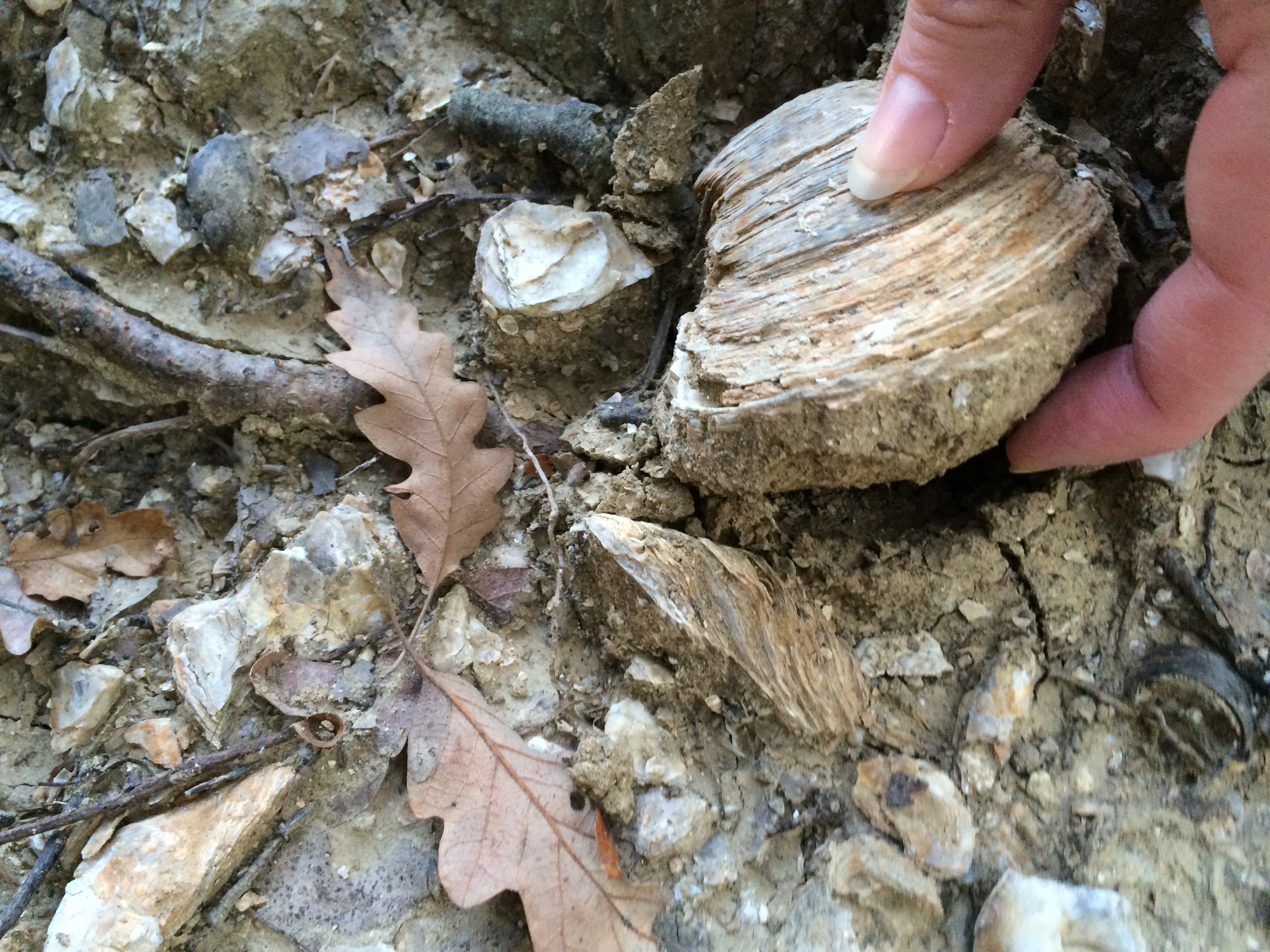 Can you tell me a little more about your location in Chianti; the terroir and how it influences your wines?
Our land used to be on the bottom of the sea 20 million years ago, so the soil is full of fossil shells; it's white and gray. You walk on shells in the vineyards. We have a lot of white clay too and the shells are crushed and mixed into the clay. We have a lot of water under the soil. Our vines are not in stress, never, even in the summer when it is very warm because the roots are really deep. We really work the soil a lot during the autumn and winter as the clay is very compact and you have to crush it for the roots to go down and down.
As for the climate, we are between three rivers, the River Arno, the main river of Tuscany, the River Elsa, and the River Egola. It's very important to speak about the rivers because the climate is mild—we are under the Apennines and all the cold winds are stopped by these two mountain chains. We are also not so far from the sea, it's 30 minutes by car from here and we very often can smell the sea. So it's a perfect climate to grow wine grapes. We have this continuous circulation of the air that maintains the leaves and the soil, and so there's less humidity and we don't have as many problems with mold and things that attack the leaves.
You've done a lot of research on local zonation, the distribution of plants into zones according to certain parameters. Can you tell me more about it?
Yes, since the beginning, in the 1990s, when Leonardo took the reins from his father, everything needed to be studied because his father had just been making Chianti in the fiascos, the round straw-covered bottles, since the end of the second World War. He was doing some very interesting wines, but without studying, without knowing exactly what they were.
When Leonardo started, he said OK, now we need a map to know exactly what we have, what kind of vines and where they are located. It was great work because many vineyards had all the varieties mixed together, and so we started to replant the best Sangiovese vines as well as Canaiolo. We found out a lot of things, but since we cannot produce 100 wines, we had to decide which we would select to make the most interesting wines.
But it was not an idea based on commercial reasons. It's true that we make wine and we have to sell it, but we do everything professionally to make the best wine, and afterwards we say, ok now we have to promote and sell it, and that is a challenge. When Leonardo was doing the Massal Selection to try and find the best Sangiovese, he also found some ungrafted vines—the fact that they were ungrafted was clear because you have little leaves that come from the soil that you don't get if they have been grafted, the leaves at the bottom are the same as the leaves on the upper side. He noticed that the variety was different than all the other traditional, usual varieties but they were mixed in with the Sangiovese. It was really unusual and something unbelievable. And he started to do little plots and small vinifications with these vines and the result at the beginning was astonishing really. So we wanted to try more and we started to replant the same variety without knowing it was Tempranillo, just because we fell in love with the variety and the wines they made. Before we knew which variety it was, Leonardo had begun to paint the vines with an "X" to keep track of them and this is why our Tempranillo wine is named "X."
You don't often hear about Tempranillo being made in Tuscany or anywhere in Italy for that matter. Does anyone else in Chianti have Tempranillo vines?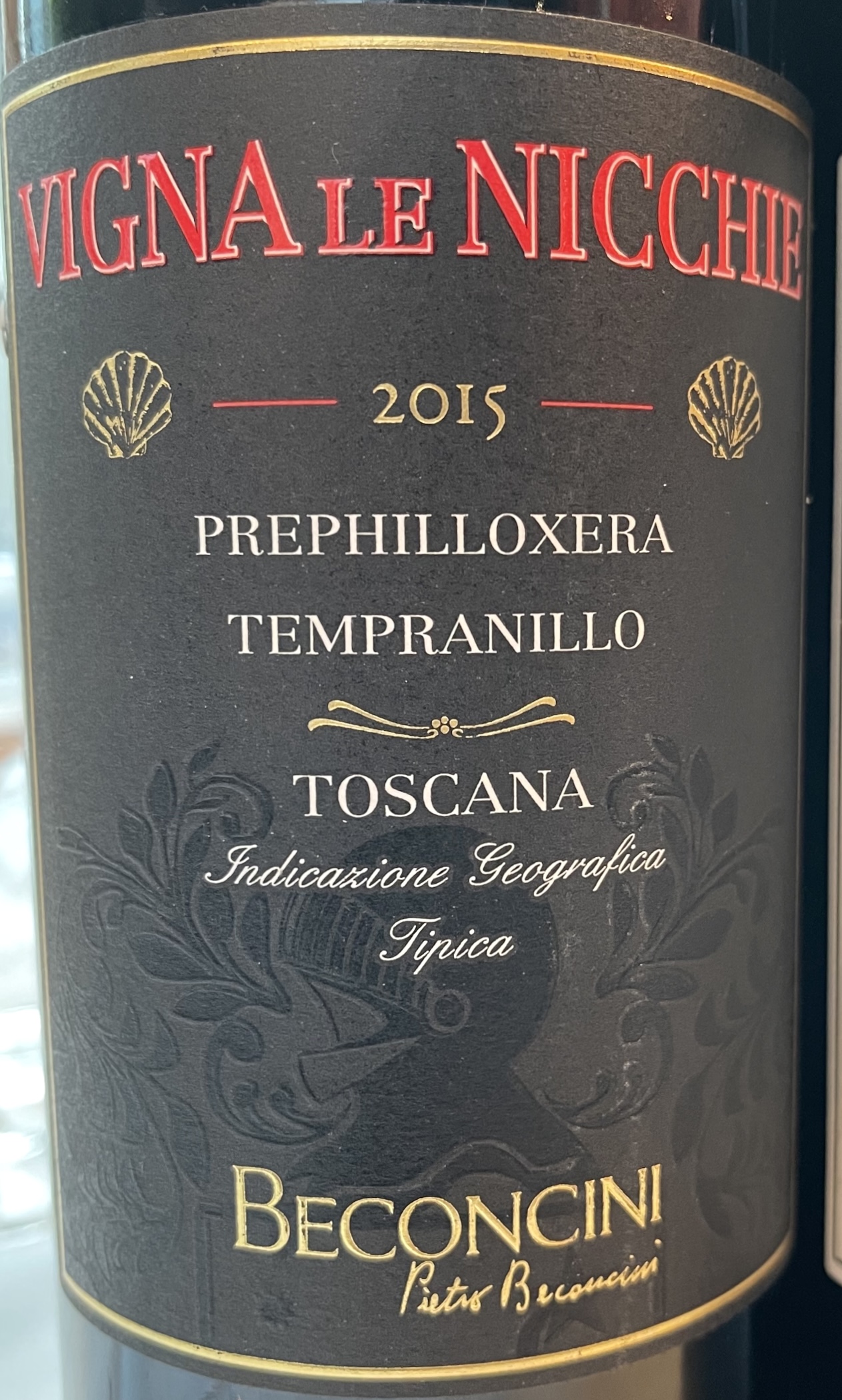 When Leonardo was a child he remembers clearly that it was spread all around. Nowadays it's not around much. In the '80s and the '90s a lot of winery owners took away everything to plant international varieties and other kinds of grapes so we have lost a lot. Fortunately, some of them have remained. We have started to study Massal selection and clonal selection and we are replanting. Today, about 30% of the winery is Tempranillo. And nowadays, there are also some other young wineries that have chosen to also do these little experiments with Tempranillo and they buy from us a kind of Tempranillo that we select every year.
Tempranillo has been a wonderful adventure, but every day it's hard because it's not easy for a winemaker from Tuscany to say, "We produce Tempranillo." Everyone expects a Tuscan producer to produce the usual Tuscan wines: Brunello, Bolgheri, Chianti and so on. And we do make those because we are traditional and we produce Chianti, but since we have also found the incredible, wonderful, ungrafted Tempranillo vines, this is a challenge we took to do something different. We were so happy to do this, but it's not so popular or easy to say you're from Tuscany and you're making Tempranillo. Every day is a challenge to tell this story. As a family-owned winery, we don't have the power or the money for marketing our story, so it's always a challenge.
How much wine do you produce?
110,000 bottles per year. We have increased the quantity in the last 10 years by buying new land and we now have 15 hectares.
Aside from organic farming, what other sustainability measures are you taking?
We don't use water in the vineyards because we don't need to, and this is the first and most important thing. We are seeing many wineries in the south of Italy that have started using water and this is something that would be unbelievable just five years ago. We also have a system of re-using the water that we use in the cellar; of cleaning it and re-using it so our water is well-managed.
The fertilizer is adjusted with manure and vegetables too, a way of planting vegetables in the vineyards that gives a lot of nutrients to the soil. In Italian it's called grassi vegetali (vegetable foodstuffs). We plant them in rotating rows, one yes, one no, and they are useful for the soil and it's very important to do this plantation. As for fuel for the tractor, we know that there is a producer of electric tractors in Germany that uses no fuel. They are doing something very special—there's just one now from Germany and it seems to be doing a good job. It's not easy because the tractor has to do very heavy work and without fuel it's very difficult. And it's very expensive but we want to do it.
And for our bottles, we use the lightest as possible (450 to 500 grams) recycled glass. It was not easy five years ago to find the lighter glass bottles in Italy because people think a heavy bottle means a more important, expensive wine. But now it's becoming easier to find the lighter glass.
We also use wind to create energy, but it's not easy because where we live is a place with white truffles and it is protected. You cannot do many things because there are many laws that stop you from doing them. Also to have solar panels on the roof, it's not easy because of being in a protected area. So we are struggling to do all the best things for the new cellar, to be independent, using the sun and the wind instead of electricity. Also, you cannot work under the soil too deeply because of the white truffle.
How do you think the Chianti wine region has evolved since the days of the fiasco, the straw covered bottle? What can Chianti wine producers do to help people discover carefully made wines like yours?
During the 80s and 90s, because of the fashion of international varieties, Bolgheri was becoming very famous and getting a lot of attention. Many of the wineries had destroyed a large amount of the vineyards with all the traditional varieties in order to plant international grape varieties, so we lost a lot. So during a time where everyone was destroying the old vineyards, we were keeping all of ours safe. Our winery is about 30% Tempranillo and more than 60% local varieties.
We travel with the consortium of Chianti to help improve the Chianti name around the world and we have done our best to say that Chianti is still in the hands of small family-owned wineries and so on, but the numbers are clear: Chianti is mostly in the hands of big industrial producers, and small wineries like ours can't do much against the commercial big producers of Chianti. Consumers need to find the real, family-owned, small winemakers. Check the internet; check Facebook and Instagram to find the little ones, the real Chianti family producers, because there are many small family-owned Chianti producers so it's worth it to find those wines. But of course Chianti is one of the most popular names of wines in the world and the money is so huge and big industrial producers put their eyes on Chianti. Don't look for cheap Chianti, check out the more expensive Chianti wine because we are here doing our best. Chianti is in our heart and we are doing our best to promote Chianti in the best way against the industrial producers.