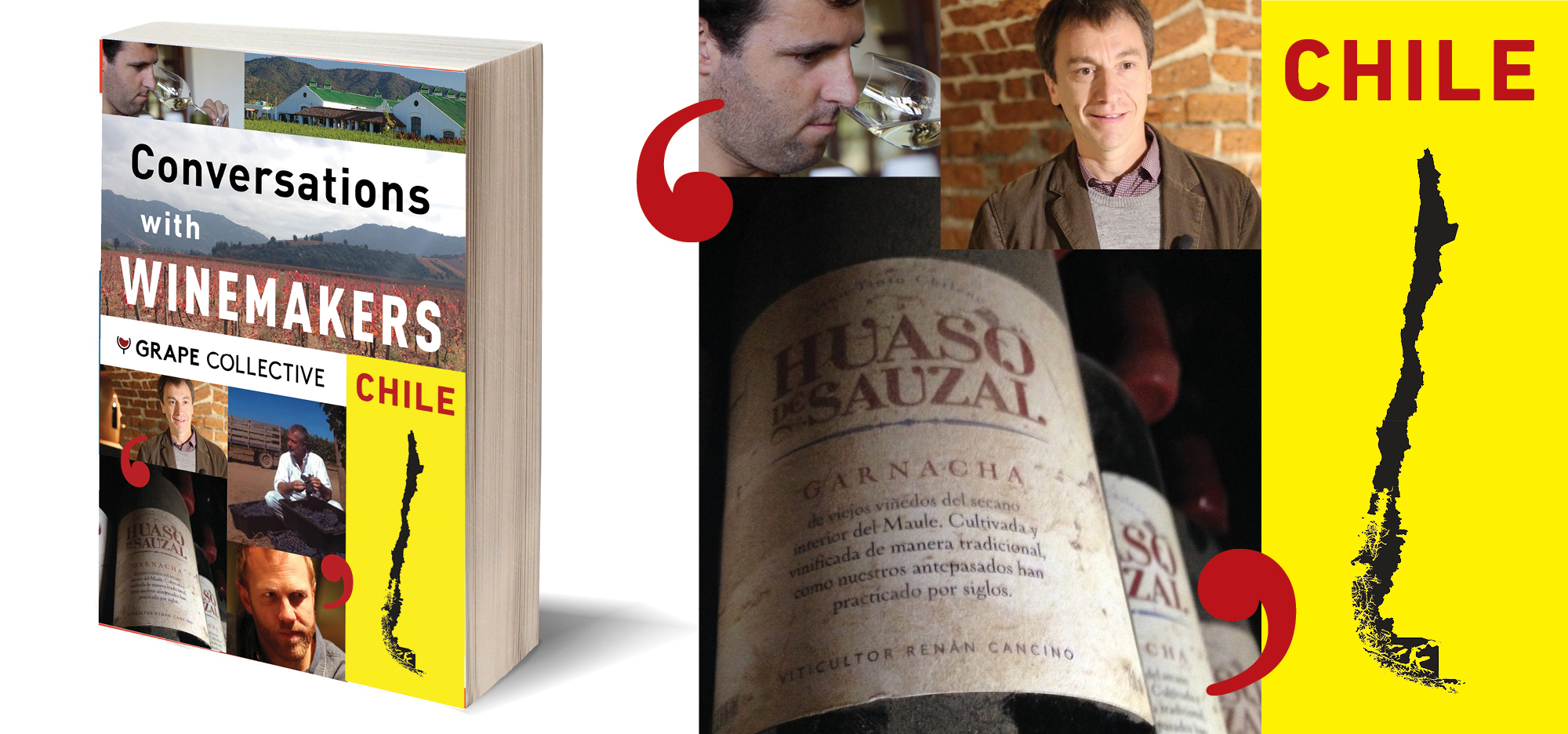 In Conversations with Winemakers, we aim to tell the very unique wine story of Chilean wine through the prism of the voices of the artisans who have redefined the Chilean wine industry.
Grape growing arrived with the Spanish conquistadors in the 1500s. The early grapes were very likely the País or Mission grapes from Spain or the Canary Islands. Chile has many specific wine regions with distinct terroir. From the Atacama dessert in the north, to Bío Bío in the south, each region has its own particular personality and grapes that thrive. The Casablanca Valley by the coast is cool and foggy - perfect for Pinot Noir and Sauvignon Blanc; Maipo and Colchuago in central Chile have hotter days and are best suited to big hearty reds such as Cabernet and Carménère. Maule, to the south of Maipo, focuses primarily on Cabernet and Carignan. Bío Bío and Itata to the far south have a cool Mediterranean climate that befits País, Muscat and Carignan vines. Each region has it's own individual identity and its own terroir-driven wines crafted by dedicated artisans.
Included in Conversations with Winemakers are interviews with the following winemakers: Derek Mossman Knapp, Aurelio Montes, Felipe Tosso, Andrea León, Viviana Navarrete, Grant Phelps, Francisco Baettig, Louis-Antoine Luyt, Enzo Pandolfi, Cesar Opazo, Renán Cancino and the organization of small winemakers MOVI.
Buy the eBook on Amazon for $3.99.
Check out our other books and eBooks:
Conversations with Winemakers: Barossa Valley and McLaren Vale, South Australia
Conversations with Winemakers: Baja, Mexico and San Diego
Conversations with Winemakers: Rioja
Conversations with Winemakers: Mendoza, Argentina