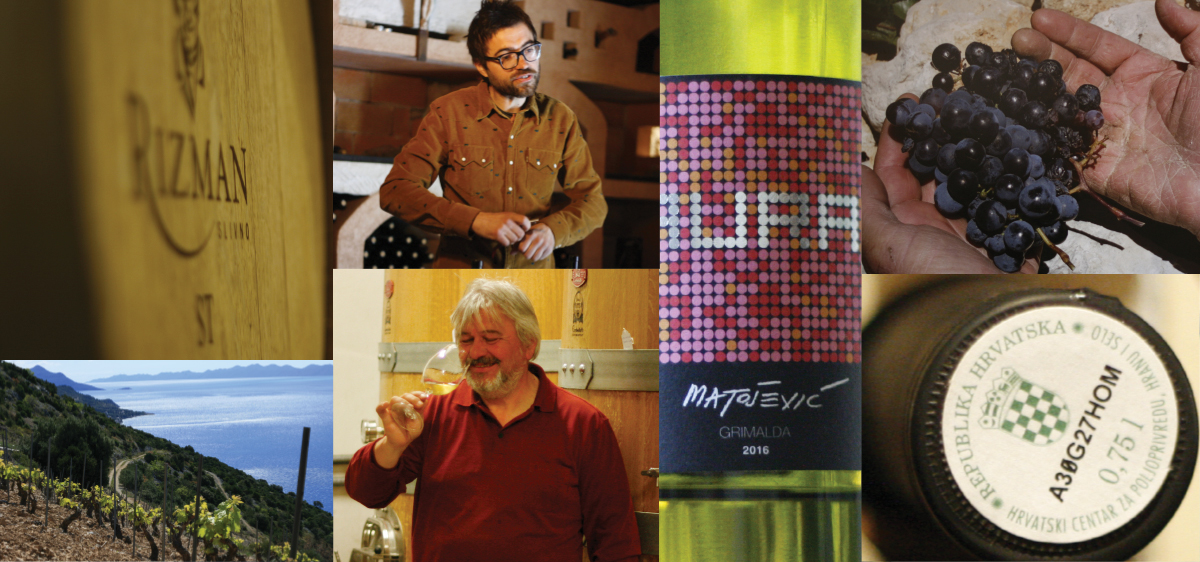 A few years ago, when Anthony Bourdain discussed Croatia on his Travel Channel series "Anthony Bourdain: No Reservations," he was literally knocked off his feet when he experienced the finest Mediterranean cuisine and wines by his host, the very popular Croatian winemaker Alen Bibić. After the first drop of Bibich wine, Anthony Bourdain exclaimed: "Why, oh why, is there so much amazing wine in this country?"
By the end of his visit he proclaimed: "This is world class food; this is world class wine; If you haven't been here yet, you are a fucking idiot!" His comments are most commonly quoted by Croatian hedonists!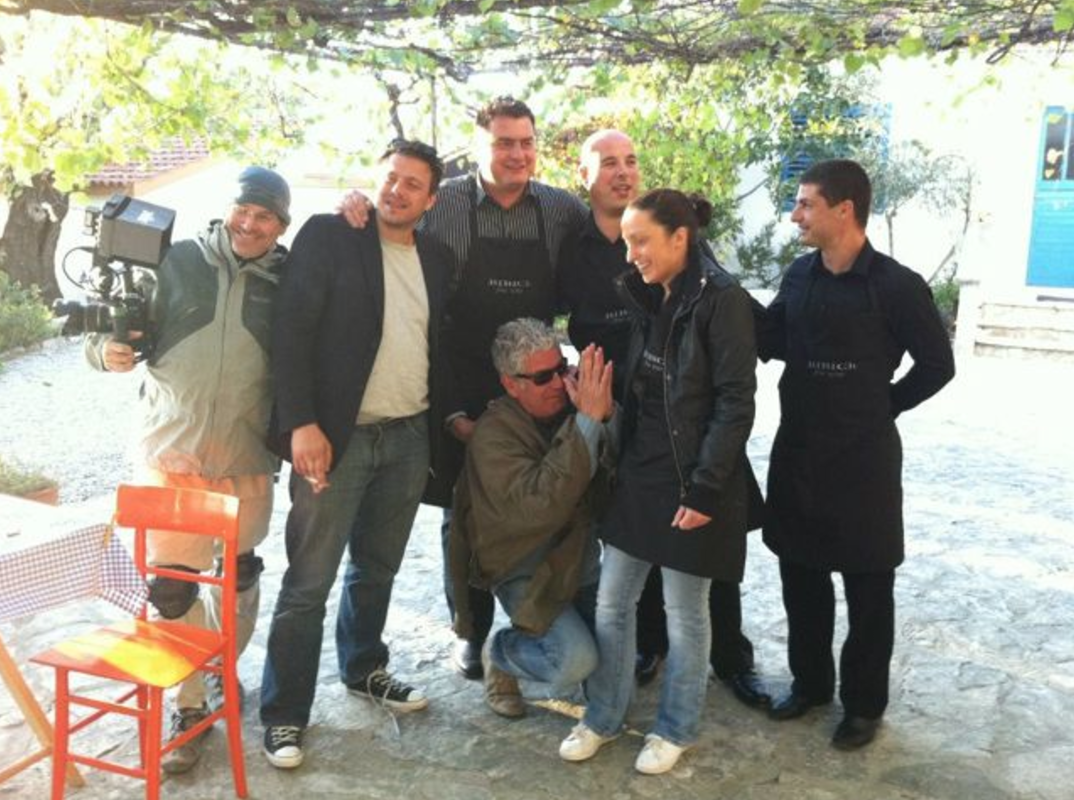 Anthony Bourdain thanking the Bibić family - photo courtesy of Ante Pižić. To watch the episode on Travel Channel click here.
Bourdain's visit to Alen Bibić's winery in Plastovo, near Skradin in Northern Dalmatia, has another side of the story generally unknown to the public, such as the story of an unplanned respite extended for three days, which created enormous problems for his producers. Bourdain simply did not want to abandon the company of Alen, a trained linguist, who named some of his wines with a language spoken in the region for more than a hundred years, and whose last surviving native speaker died in 1898. Otherwise, Alen is a winemaker who exports more than half of his production to the United States. His most expensive wine, Aleph, which is the most expensive wine in Croatia (costing about $200.00), is named after the fantastic stories by the great Argentinian writer Jorge Luis Borges.
Another story is about Robert H. Benmosche, a former MetLife chairman who engineered one of the greatest financial turnarounds in American corporate history when he took charge of the failed industry giant American International Group (AIG) and restored it to health after it had been rescued by American taxpayers in a $182 billion bailout. Namely, Mr. Benmosche was on the Pelješac peninsula in Croatia, about a hundred kilometers from Dubrovnik, when he received a call from President Barack Obama to help rescue the failing company.
"My first response was, 'You must think I'm crazy,' " Mr. Benmosche recalled in a 2012 interview.
The calls became frequent and persistent and finally Mr. Benmosche relented, but under one condition - only after he completed the harvest in the vineyard he planted a few years earlier and in which he brought the Zinfandel seedlings, one of the most popular American varietals that practically comes from Croatia.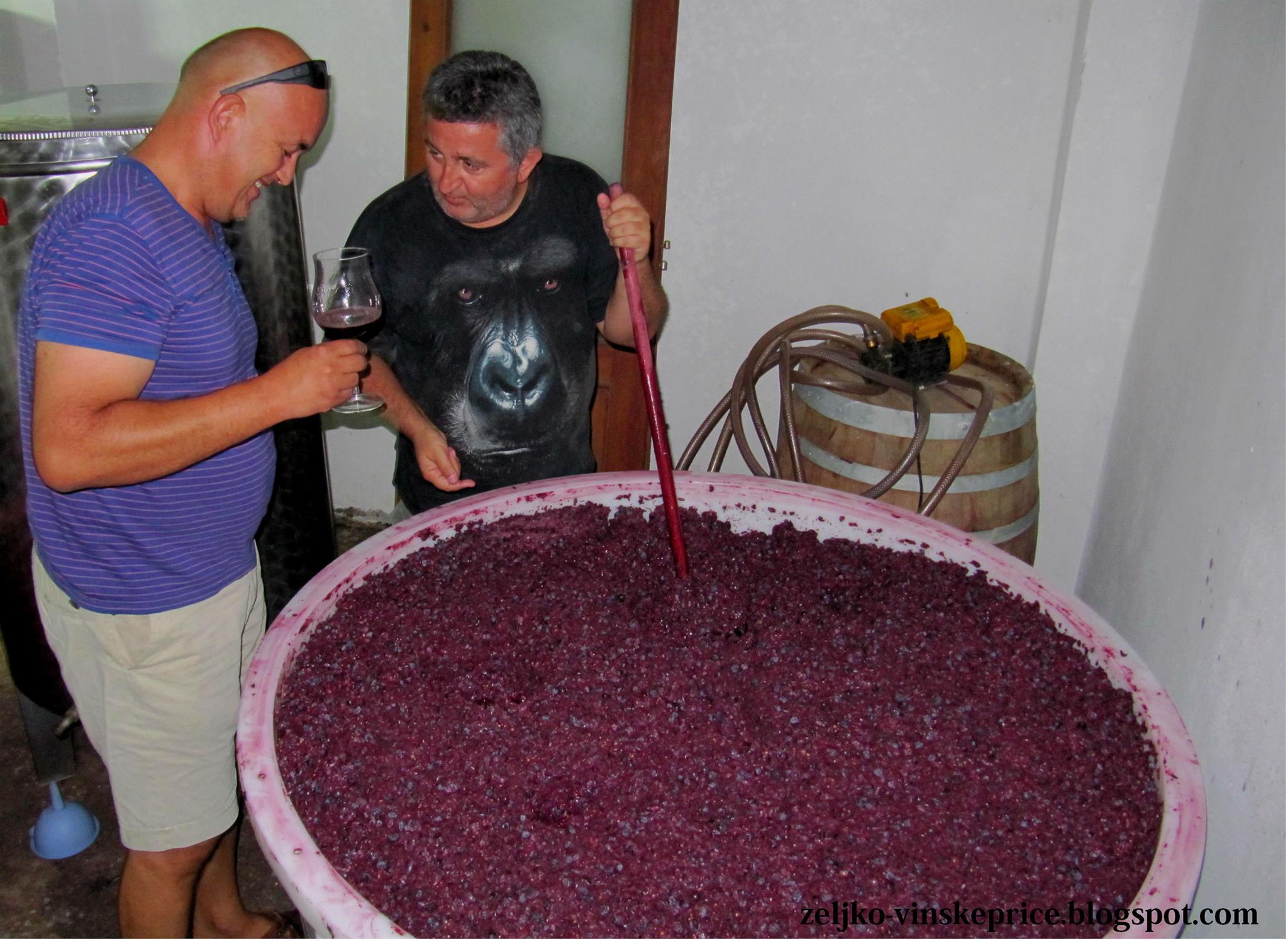 (Photo: Željko Garmaz (right) in the company of Sven Radovanović, winemaker and restaurateur from Trstenik on the Pelješac peninsula)
"Learning that a prized local grape may have been the precursor to California's Zinfandel, I decided it would be fun to grow it on my own. So in 2006, I bought two plots of land on the picturesque Peljesac peninsula. I had promised to be there in August 2009, for our first-ever grape harvest from vines we'd imported from California. The event was of special significance because it represented a return of the Zinfandel variety to this wine-growing region after an absence of more than a century," Mr. Benmosche noted in his memoir "Good for the Money: My Fight to Pay Back America" published in 2016.
"Where else will you find the root of Zinfandel than in the vineyard of the hero of the Wild West, Billy the Kid? It's a movie story – Americans discovered the roots of their Zinfandel at Wild West hero's vineyard!" said Ivica Radunić, a professional firefighter and winemaker from Kaštela close to the Split, Croatian second biggest city and the most populated town on the Adriatic Coast.
Ivica can boast finding eight to nine vines of the Crljenak Kaštelanski variety which were ascertained through DNA analysis to be identical to the legendary American Zinfandel in the oldest areas of his vineyards. They are still there today next to the funny antenna resembling a poisonous mushroom which used to send signals to airplanes landing at the nearby airport.
Despite the sensational discovery from his vineyard, Ivica Radunić, called "The Kid," did not gain a single new buyer from that information. In fact, Ivica only recently bottled for the first time the truly great Crljenak Kaštelanski and marketed it in almost 500 special bottles!
Read the full Grape Collective interview with Mike Grgich.
The story of Zinfandel's origin was initiated by the now famous Miljenko Mike Grgich, who today is a co-owner of the Californian winery Grgich Hills. Forty years ago, he was the main enologist of the Chateau Montelena winery, whose 1973 Chardonnay was by far the best rated white wine in a blind tasting later called "Judgment of Paris." Mike Grgich believed that the Judgment of Paris was a significant event not just for him and the Napa Valley, but for everyone who is dedicated to winemaking. It proved that "you don't need French soil to make great wine." He was born in the village of Desne in the Neretva valley in Croatia. He studied agronomics in Zagreb and left the state as a graduate student, traveling through Germany and Canada to reach the United States. The Smithsonian's National Museum of American History in Washington DC featured Mike in its first major exhibition on food history – "FOOD: Transforming the American Table 1950-2000″ which opened on November 20, 2012. A major section of the exhibition focused on the revolution in American wine in the second half of the 20th century. The exhibition featured the 1973 Chardonnay crafted by Mike that won the 1976 Paris Tasting. It also included the small cardboard suitcase he traveled with when he left Croatia, his winemaking text books, and his famous beret.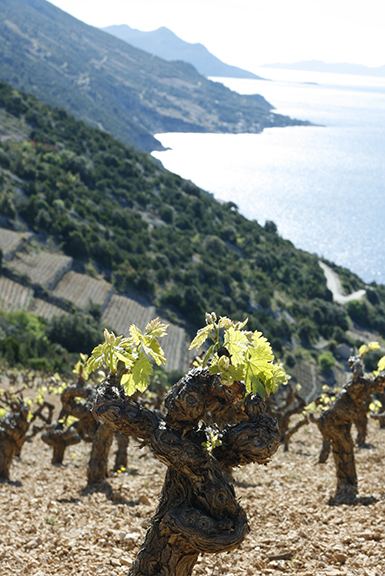 (Bura's Dingać vineyards - photo by Piers Parlett)
Grgić Vina Winery in Trstenik on the Pelješac peninsula was established in 1996 by Miljenko Grgich, his daughter Violet Grgićh and his nephew Ivo Jeramaz. Mike started the winery in Croatia to produce the finest wines from native Dalmatian grapes, and he concentrates on crafting Croatia's very best varietals: Plavac Mali (red wine) and Pošip (white wine). Although Miljenko has received countless gold medals and the highest possible accolades for his California-made wines, those dearest and most meaningful to him are the ones he received for his Pošip and Plavac Mali in Croatia.
Perhaps you may be confused by the names of varietals such as Pošip or Plavac Mali, but if you decide to study Croatian wines, you will discover that this country is blessed with more than 130 autochthonous varieties and is one of the rare places in the world where centuries-old local varieties are still grown. There are 17,000 winegrowers and 800 winemakers producing 60 varietals, mainly Graševina, Malvazija and Plavac Mali. On the peninsula of Istria is the very popular Teran, a variety that local winemakers decided to send to – the Moon!
Some time ago one of the leading Istrian winemakers Ivica Matošević was contacted by co- founder of Synergy Moon Team with the bizarre suggestion – sending Teran to the Moon.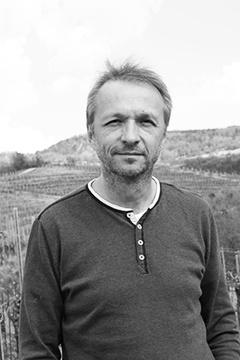 "The idea is witty because of the name of Teran, Ter-ran Earthling. But what was more important to me was the spirit of the entire undertaking, in contrast to the atmosphere created then by pointless Slovenian-Croatian disputes over Teran. We decided to turn it into a chance to send a positive message and make a worthy presentation of Teran. We invited Slovenian winemakers from Kras to join in. Wine being sent into space will be a coupage of Teran from over fifty winemakers. Crazy idea, but we're crazy too," Ivica Matošević said.
Vjekoslav Vujnović, winemaker from the island of Hvar, likes to say that to be a good winemaker at least 90 percent of the locals have to say that you are weird. Vjekoslav Vujnović is really weird. He is in love with snakes and hunts with his bare hands, and in his home he releases unharmed tarantulas to live on the wall to catches little flies. And yes, he is the only producer of wine from the autochthonous variety named - Prč ("Fuck").
Did you know, for example, that Ivan Enjingi, the Croatian wine legend from the village of Hrnjevac in the region of Slavonija, is the only winemaker in the world that can boast of having a symphony dedicated to him? Davor Bobić, director of the Varazdin Baroque Evenings and one of the most accomplished Croatian composers, wrote the Enjingi Wine Symphony performed by the Tamburitza Philharmonic Orchestra, amplified for the percussion and throat section. The Symphony has four parts, every part is named after one of Enjingi's wines, and it plays, among other "normal" instruments, on glasses, barrels and bottles.
Otherwise, the composer of this work was inspired by Enjingi's masterpiece wine called Venje, a coupage made of five late harvest white varieties – Grey Pinot, Rhine Riesling, Graševina, Sauvignon and Gewurztraminer, for which wine magazine Decanter wrote: "Thank God for Croatian Whites!"
But, don't be confused, Croatian wines are not just exotic names and crazy background stories. For years they have been among the best-rated wines in the world. An Istrian wine, The Istrian 2015, from the Veralda Winery in Brtonigla, won a Decanter World Wine Award in the prestigious 2016 "Best Red Single Varietal in Show" category for wines priced over 15 pounds. They wrote in Decanter Magazine that Croatia "is not normally the first country you might think of when looking for wine."
However, times have changed. Only a few months after that award, the editors of the same Decanter Magazine decided the most exciting wines they tasted in 2016 (among 75 stellar wines) was for the first time a Croatian sparkling wine. Tomac Amfora found its way on that impressive wine list. Shortly thereafter, Decanter coined the name "New Old World" for the group of wine nations around the Mediterranean and the Caucasus with a rich history of wine production and consumption dating back millennia, even if religion and politics have tried unsuccessfully to strangle it.
Winemaker Ivan Miloš talks to Grape Collective about the history of Croatian wine. Take a 360 degree VR tour of the Miloš winery.
During communism, which was called "socialism with a human face" in Croatia, industrialization was practiced almost violently, even in places where the combination of huge factories and the untouched nature of the moonlight is a crime (meaning everything was a crime). In the Kaštela area, the homeland of Zinfandel, instead of being able to work their vineyards, people were employed in a cement factories. They could get loans without difficulty for building apartments and houses but not for making wine. The Communists created an illusion of prosperity but in the background, in fact, the entire system actually was gone. Among the consequences of such a state policy in former Yugoslavia were neglected vineyards, and people left their villages, including Miljenko Mike Grgich, as well as Croatian founders of large and prominent wineries in Australia, New Zealand and South Africa such as Ivan Yukić, Nikola Nobilo, Josip Babić and George Fistonich.
They decided to leave communist Yugoslavia and go elsewhere to do what they know best – to produce wine! Under communism there were gigantic kombinats in which cheap wine was produced. The best wine growers (meaning: those who produced the most grapes per pound!) were rewarded. It was not a time for great wines.
On the other hand, those few who wanted to run a private winery had to face such administrative red tape that they simply had to give up. Branimir Cebalo, a winemaker from the island of Korčula, remarked that it was easier for him to save a sinking vessel from 40 meters at the bottom of the sea than to win a battle with bureaucracy. He was supposed to finish collecting government-required papers for five years, and in 1991 he was only one of five private winemakers in Croatia.
And then came the Homeland War (1991-1995) in which Croatia had to fight for its independence. Some vineyards were completely destroyed and some of the biggest wineries were occupied and neglected. In Iločki Podrumi, one of the largest wineries in far east Croatia, close to the Serbian border, the Serbs used the facility to make cheap brandy in enormous boiling pots. The brandy was used to barter for petrol on the illegal market.
Thus, Croatia had started its new wine life by the end of the 1990s. The results came at a flash rate. Croats did not forget to produce excellent wines...
Željko Garmaz is a Croatia-based journalist who worked most of his career as a war reporter, from Croatia, Bosnia and Herzegovina, Kosovo, Macedonia, Albania to Sierra Leone. Author of a documentary film about Sierra Leone and three books (Our Man in Africa - 2011, Wine Stories - 2013 and the There is not all Black in Africa, Collection of Travelogues from Africa - 2016). With his wife Maja, he founded the Heart Association for Africa, which built a secondary technical school in the village of Kivumu in central Rwanda.
-------
This is a first in a Grape Collective series on Croatian wine.
For more on Croatia check out the Grape Collective interview with Mike Grgich
"I left Croatia because I didn't like communism, and while I was a student at the University of Zagreb, studying viticulture, in last year, fourth year, one of our professors visited California on sabbatical leave. When he came back, we all wanted to know how California looks because, during communism, we were told everything was wrong in America.
He looked around, because he was afraid that secret police was waiting so he put hands in like this and said, "California … paradise. Paradise!" "My goodness," came to my mind. "Why shouldn't I walk into paradise?" I decided, "I'm going to go to California."
"At that time, I had no Croatian connection. I contacted Mike Grgich, Miljenko Grgić, who is Croatian and who has become famous here in California for his Grgich Hills Winery. I contacted him and told him I was interested in looking in Croatia for Zinfandel. He had always been of the mind that it was the home of Zinfandel. Because he had tasted it here and he knew that it tasted similar to the wines from his homeland. What he had in mind was Plavac Mali, which is the predominant red grape grown today on the Dalmatian Coast of Croatia. He thought that they tasted very similar and what we know now is that they taste very similar because Plavac Mali is the direct offspring of Zinfandel, but it is not Zinfandel."
To try some of the wines written about here (many are not available in the US). Click the links below for the Winesearcher listings for:
Other Croatian wines to try: