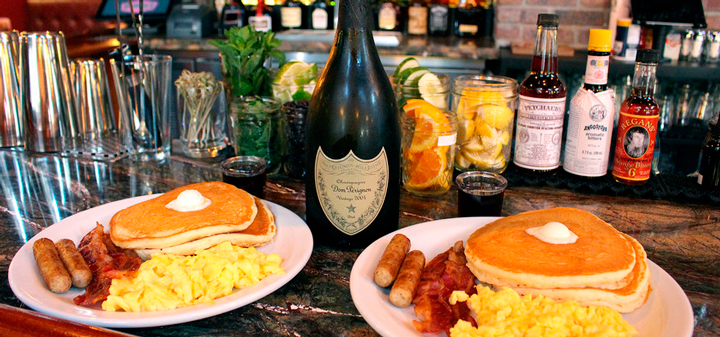 And it's a (relatively) good deal! The restaurant chain better known for its Grand Slam breakfast and $2 to $6 value menu has found itself in the lap of luxury and boy, oh, boy is it drinking the koolaid.
America's Diner opened its first-ever Manhattan location on Nassau Street in downtown's financial district across from City Hall. While it may not historically be associated with fine dining, this Denny's will offer a craft cocktail menu (starting at $11 and developed by Californian bar manager Mike Capoferri; pictured at the bottom of the post) as well as a $300 Grand Cru Slam brunch for two that includes a bottle of none other than a 2004 Dom Perignon Premier Cru Champagne.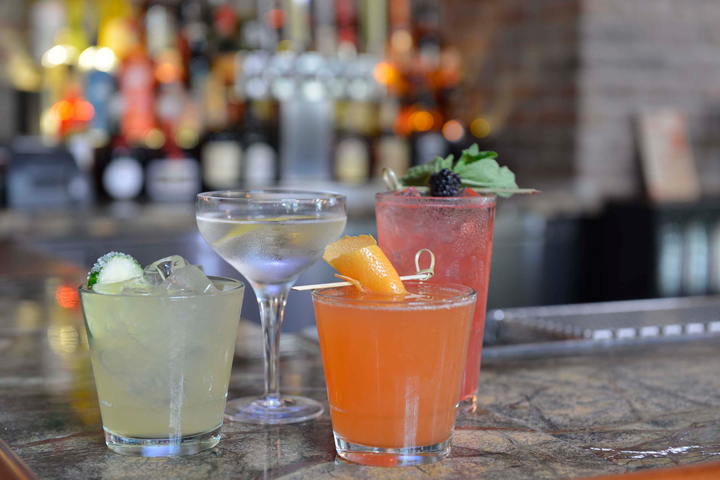 This is part of a nationwide iniative launched in 2011 which has focused on redesigning and thereby rebranding the chain.
"It's a little absurd, but it's really not a bad deal," Zach Tirone, a sommelier at nearby restaurant LCL: Bar & Kitchen which sells the same bottle for $399, told the The Daily News. Wine Searcher lists the bottle between $122.97 and $149.
But according to The News, residents of the luxury building the location is housed in didn't want diner on their ground floor. In fact, they even sued last year in Manhattan Supreme Court, calling Denny's a "haven for violence, disorderly conduct, and alcohol-drenched patrons."

While the meal deal is unprecedented, Denny's opened a similarly ambitious location designed by famous architect James Wines in Las Vegas back in 2012. But while the new haunt have a cocktail bar, the Nevada digs boasted a wedding chapel. This wood-paneled and leather-lined Denny's is one of 200 locations with a liquor license and is owned by Rahul Marwah, who also runs and operates 22 other locations in Texas and California. The long-running institution began franchising in 1963.