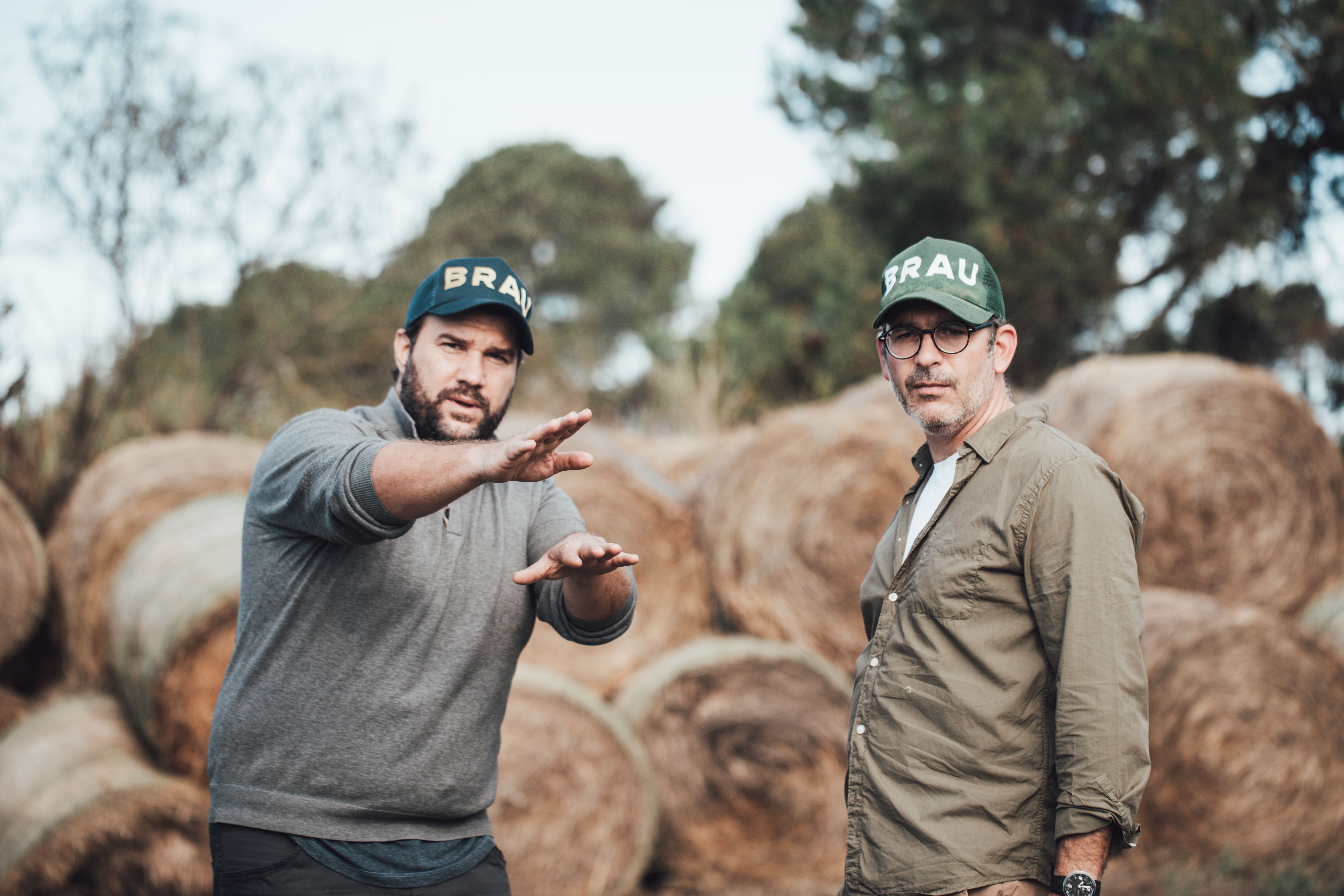 It's easy to see why the sun-drenched region of Languedoc in southern France holds such an enduring appeal to so many people. The charming villages, rolling green hills, sandy seaside and snow-capped mountains will tug at your heartstrings, making you wish you could stay forever. Unsurprisingly, visitors return year after year to relax in the stunningly beautiful outdoors, visit the many historical monuments and indulge in the tasty regional cuisine and delicious, locally produced wine.
With nearly 100,000 acres of vines, Languedoc is the largest wine producing area of France and grapevines have grown extremely well here for centuries. So well that, up until the past couple of decades, the area was known for its large production of inferior bulk wine. The low quality, high-in-alcohol wine was in high demand by wineries from northerly locations, whose own fruit, at that time, didn't consistenly ripen; the northerners wanted the big and powerful wine from the warmer southern regions to blend into their skimpy wine.

It wasn't until the 1980s and '90s, when an increasingly sophisticated consumer market started to demand better wines, that the shift from quantity to quality began. Today, in addition to Languedoc's historic properties that are paying better attention to their vineyards and winemaking, the area is attracting young winemakers from all over the world who are giving it a new look. The region's reputation is being reset by passionate, forward-thinking growers and producers who are making better wines in a more environmentally-friendly way.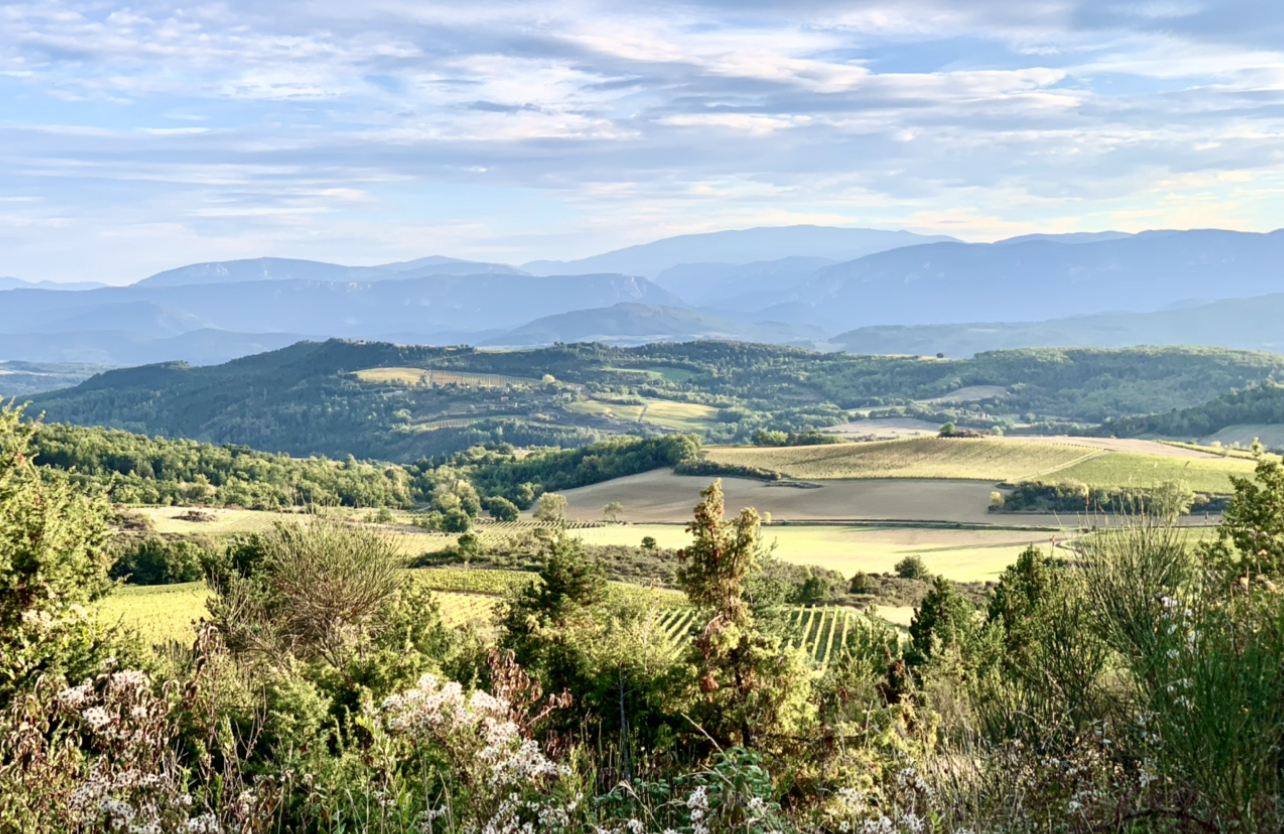 Guillaume Mauffrey and Fabien Revol are two of them. Their winemaking journey began in 2020 when they purchased Domaine de Brau, an estate in Cabardès, Languedoc's smallest appellation. Mauffrey and Revol were charmed by a place that, as Mauffrey says, is like "Provence without the tourists—full of wide open spaces where all you can see are sky, vines and rocks; where you can still find amazing properties for a great price."
Ambitious and innovative, they quickly got to work, putting their own stamp on the property—no easy feat during a worldwide pandemic. Mauffrey says they are always looking to "move the dial forward," and that one reason Domaine de Brau was so appealing to them was its broad portfolio of 12 different wines, including a diverse selection of grapes such as Viognier, Cabernet Franc, Syrah, and rare native grapes like Egiodola and Fer Servadou.
The new owners' first step, aided by their Bordeaux-bred winemaker, Yannick Massmondet, has been a restructuring of the estate; adding new cuvées that are unfined, unfiltered and with no added sulfites—two whites and a red. Domaine de BRAU's wines come from three different appellations: AOC Cabardès, IGP Pays d'Oc and Vin de France (for the ones that break the rules). Their goal is to produce fresh, palatable and authentic wines, while continuing the legacy of respecting the environment with organic, and other sustainable farming methods.
I met Revol on a press trip to the area in October of 2021 and was impressed by his fresh and lively wines which paired beautifully with local oysters, as well as with Cassoulet, a hearty slow-simmered white bean and meat stew—a specialty of the area. To learn more, I caught up with Mauffrey, who lives in Hong Kong, by email.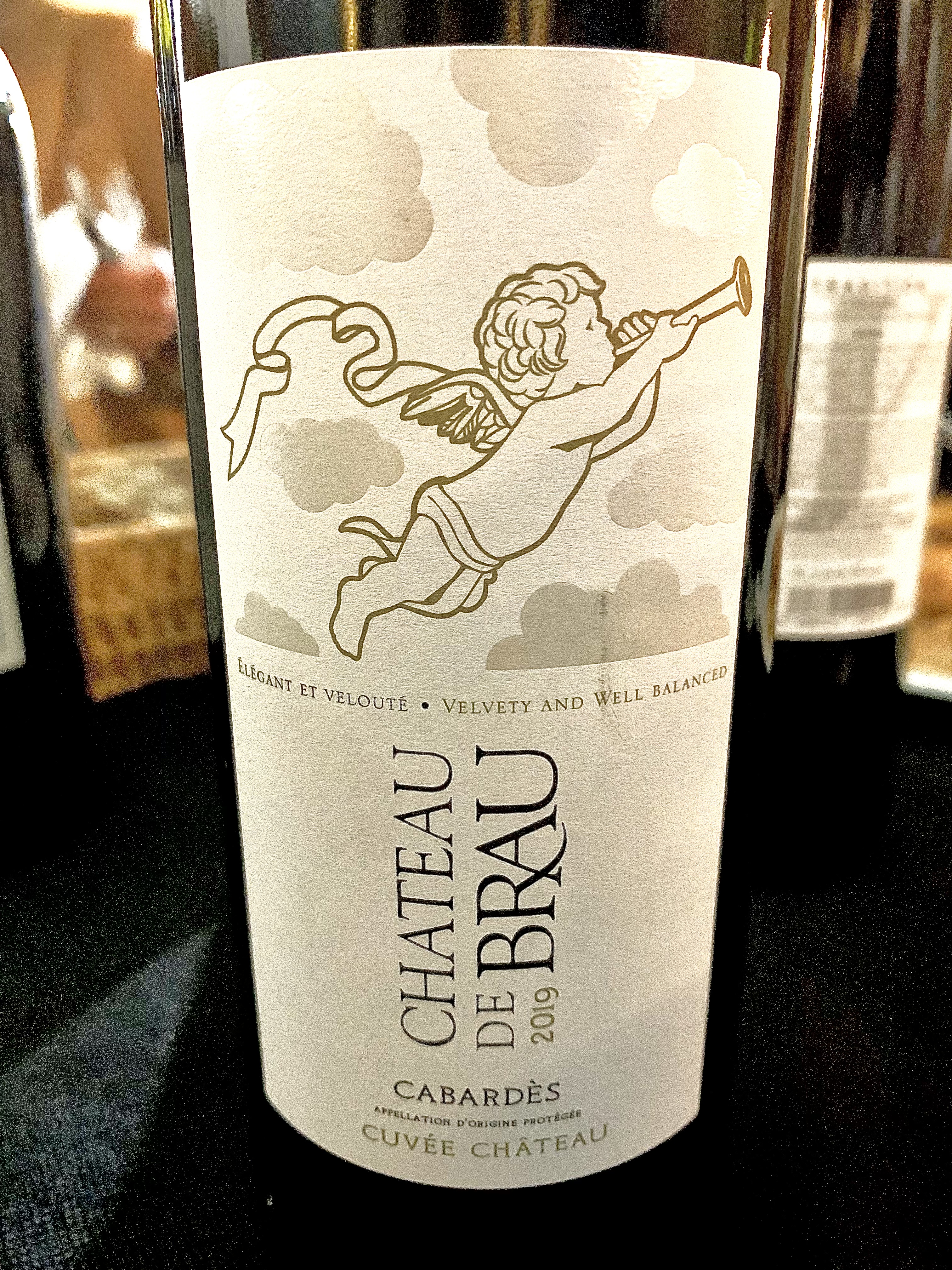 Lisa Denning: Can you give me a brief history of Domaine de Brau?
Guillaume Mauffrey: Vines have been planted on the estate since Roman times, and we have found multiple fragments of amphorae in the vineyard over the years. As an estate, BRAU was very active in the 18th and 19th centuries and became incorporated in 1968 officially under the name Domaine de Brau.
How did you get into winemaking? Were you doing something else before?
We got into winemaking when Fabien called me two years ago and told me, "Let's not be stereotypical French and buy a vineyard once we retire—let's do it now." What started as an attempt to see how far we could bring this project, turned into the acquisition of BRAU and now into an amazing adventure.
Before getting into winemaking I was in media and broadcasting where I still keep a foot in because, just like wine, it is a fast, dynamic and ever-changing environment. Fabien used to be running a very large food and catering solutions business. We met in Hong Kong in the early 2000s where we already had ideas floating around of one day owning a business together, usually discussing that around a bottle of wine.
Why did you name your Domaine 'BRAU' and why the capital letters?
The name Brau was the original name of the place where the vineyard is. In the Occitan language it means wild, also the name of a young bull. The reason we put it in capital letters was to give it a more modern touch, more memorable since it is only 4 letters.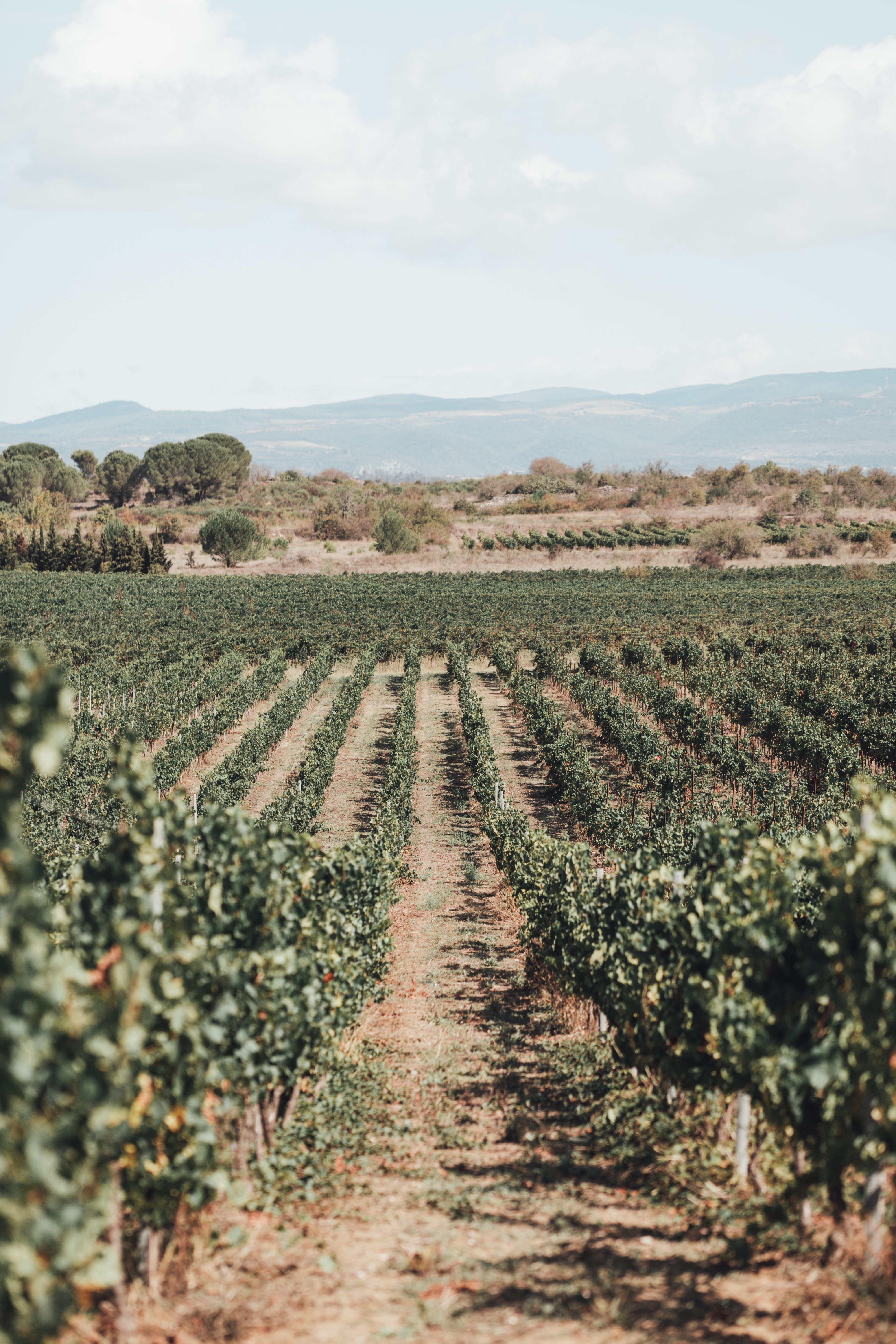 Your winery is located in Cabardès, the smallest appellation in Languedoc. Can you tell me about the area in terms of its natural environment, the terroir (weather, soils, etc)?
Cabardès is indeed a small appellation, but it is also one of the younger appellations out there, officially recognized in 1999. I didn't even know of its existence before we took over the winery. The vineyards of the Cabardès cover a mere 500 hectares on the northwestern border of the modern Languedoc-Roussillon region of France, an area that runs up against the foothills of the Montagne Noire. The appellation really consists of a small grouping of villages directly north of the medieval walled city of Carcassonne. It is exceptionally small in size compared to the neighboring AOC areas like the 5,100 hectare-large Minervois or the 15,000 hectare behemoth of the Corbières.
The soil composition varies between chalky clay, limestone and rocky foothill terroir. The weather is largely dominated by the powerful wind currents of the region, the dry, Atlantic vent Cers and the warm, Mediterranean vent Marin. The appellation's location where these wines meet on the border of two major French climatic zones creates a unique microclimate that has influenced its development as a winemaking region.
Can you tell me about the grape varieties you grow?
We grow Cabernet Franc, Cabernet Sauvignon, Merlot, which are the Atlantic varieties. And for the others we have Chardonnay, Pinot Noir, Viognier, Grenache, Syrah and Fer Servadou. That last one is quite unique and we have a fast-growing following for the 100% Fer Servadou cuvée.
Is it true that Cabardès is the only appellation in France that can blend Mediterranean varieties like Syrah and Grenache with Atlantic varieties like Merlot and Cabernet Sauvignon? What are the advantages to the final wine from this kind of blending?
Although some estates might do some of these blends, in terms of the appellation it is the only one that has the obligation to have these blends in equal parts. Although it can be quite an art to blend all these varietals into one single cuvee, it does give us wines that have the structure and tannins of the Bordeaux blends while keeping the fruits and "garrigue" characteristics of the Mediterranean varietals.
Chateau de Brau was certified in 1989, the first organic winery in Cabardès. Why was this type of farming important to the founders? Have many of the neighbors have followed suit?
More than being the first one certified in Cabardes, Chateau de BRAU was also one of the earliest adopters of organic farming. For the founders, it was important to look at the land through the prism of long term and sustainability. For years the region had been all about yields. Since then quite a good number of surrounding estates have made the jump to organic or are in the process of doing so. While a winery usually loses around 20% yield when converting, the benefits dramatically outweigh the costs.
It is also a matter of philosophy of how the land should be valued. Not only are our vines organic, but as a result everything on it is. From the amazing array of wild almond trees, to the blackberry bushes, the olive trees and the fig trees. And we now have our very own beehives which should in turn produce organic honey.
What is your philosophy of winemaking?
Winemaking is a cross between an art and a science. It is making a symphony and balance in all 3 senses, sight, smell and taste, out of a product that is at the mercy of the weather and the environment. We try to let the wines shine through by themselves without applying too much extraction, as well as touching the product the least possible in order to get the best expression of our terroir.
In the words of Yannick, our partner and manager of the estate, "First you make the best grapes you can, then you let them do their job. We are only here to accompany what nature has given us that year."
Can you tell me more about Yannick Massmondet?
Yannick comes from Bordeaux, and a family of vignerons. He decided to join us in this crazy adventure and so he relocated from Bordeaux to Carcassonne. He is the master of his domaine and Fabien and I were clear that we would not start this venture without a very solid partner by our sides who understood the ins and outs of both the viticulture and vinification processes. For that, he is not only a farmer but also an alchemist, such a complex line of work. He has a character that matches the wines we produce: raw, measured but with lots of power behind it. But,no he is not vegan and last time i checked he is not certified organic!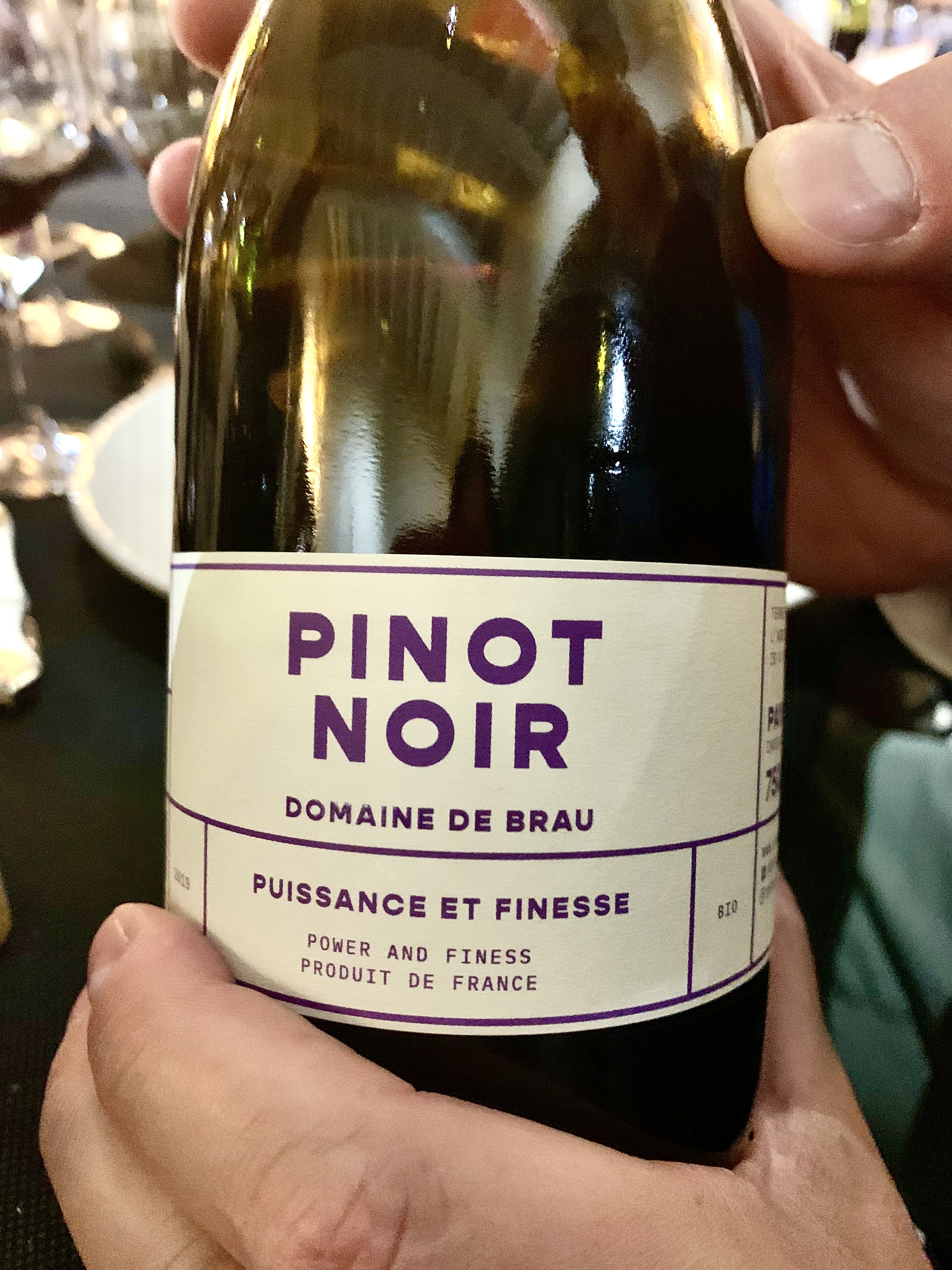 How many hectares of land does Château de BRAU farm? How many bottles of wine do you make?
We have 42 hectares of vines and in a good year will produce around 140,000 bottles across a small range of wines, white, red and rosé.
What kind of aging vessels do you use for your wine?
We are currently in the process of changing the "chais" and will unveil some very nice new vessels in 2022. We are now using the water cooled stainless steel vats as well as six large concrete vats that were in use when we took over the estate. Fabien has seen a nice collection of clay eggs at the last trade show in France, so we will see if we go this way for micro cuvées.
Languedoc is a very large winemaking region and has been known in the past for a large production of lower quality wines. Today, more and more, there are forward-thinking, innovative, quality-focused producers like yourself. As far as the marketing of the wines, what do you think it will take to get worldwide recognition as a region with better quality wines?
This is a very recurrent question we get. As in all emerging regions in wine, a few estates or appellations pull the region in an early stage then are followed by a larger group of winemakers. Languedoc is seeing a renewed interest by producers of all origins as the prices of land are still relatively cheap compared to other regions.
We are also seeing a revolution in the number of winemakers producing wines outside of AOP or AOC, such as we are doing for a majority of our wines. Amazing wines with a freedom of expression until now only seen in the New World are emerging everyday in the region and it seems increasingly as an El Dorado for "pepites," nuggets in English. I believe marketing away from the traditional dusty image of French wines is the secret to getting Languedoc back on the map—young , fresh, intriguing wines that need to be discovered.
What is your favorite food and wine pairing from your region?
I personally like Cassoulet with a Cabardès from BRAU of course. But in general, with Fabien, we love to get a simple piece of meat from our local butcher and throw it on the grill and enjoy it with some thyme, rosemary, a piece of baguette, and some local goat cheese.
What do you enjoy most about being a winemaker?
I like the adventure that each year is different, each one with its unique character, challenges and opportunities to better ourselves. Since we are in the infancy of our project we still have a lot of moving parts, but Fabine and I are optimists, so we see also immense opportunities at every corner.
Outside of Cabardès, what are some of your favorite wines?
I like the wines from Alsace, especially Petit Mambourg as well as the Gewurztraminers. Outside of France I like Aosta wines from Anselmet, for their mineral profiles, and recently have developed a weakness for some Oregon Pinots.
Is there anything else you would like to tell me?
Although BRAU is very regional and rooted to its terroir vineyard, I live in Hong Kong, so we are also very international. Both our wives being Asian adds to the complexity and the variety of opinions and feedbacks we get on our wines.