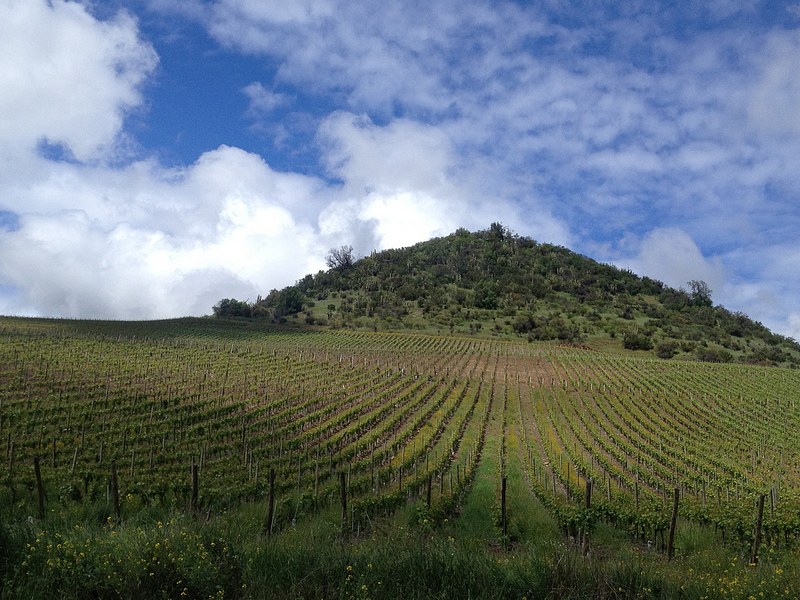 Master Sommelier Evan Goldstein's new book, Wines of South America: The Essential Guide, provides one-stop shopping for all your queries about Malbec in Mendoza, Carmenere from Chile, and everything in between. He also includes picks for top wines with beef (spoiler alert: only two of the ten are Argentine Malbec) and twenty wines to drink before you die. After reviewing a sample copy, I caught up with Goldstein to get me up to speed on the state of the industry, share some thoughts on a couple of stalawart grapes, and reveal a surprising upstart in sparkling wine.
In the introduction you mention a 2013 issue of Decanter regarding South American wine, which in part stated, "no region has progressed so far or so fast in the past ten years." What developments have allowed this to happen?
The delta of quality improvement over the past ten years has been amazing. It's important to note that a few elements have confluenced: 1) improvements in viticulture including tweaking deficit irrigation, changing spacing/density, moving away from 'old fashioned' trellising, and of course the availability of better plant material, 2) winemakers having gained the benefits of internationalism--via both consultancy and their own travel--has evolved wines and wine styles to a higher international standard.
At the same time, the primary role of consultants 'fixing' wines (as was their original charge) has now morphed into offering opinions, and the decision-making is more localized than it had been. The firsthand lessons learnt via travel and tasting, working harvest abroad, and sharing of information and experiences with others has been significant. And, by the way, when I say travel it's not purely overseas but learning from each other, too--Argentine to Chileans and vice versa, Uruguayans to Brazilians/Argentineans and vice versa, and 3) having the benefit of the first generation of quality wines to taste back on with some age and being able to adjust, experientially, is a first and, again, critical for ongoing improvement and evolution.
Is Argentina too dependent on Malbec? Are you seeing other grapes--both red and white--getting attention both domestically and internationally that can prevent this country's fortunes from being too closely tied to one grape?
I believe that the Malbec 'bubble' will deflate a bit at the more commodity level (e.g. the fighting variety type) but as better and better terroir-focused wines with a real sense of place emerge more strongly, this should mitigate any catastrophic freefall. Malbec blends (cortes) are really the future there. The continental emergence of Cabernet Franc is exciting, too, as are some of the select efforts in Pinot Noir.
For whites, I don't think that Torrontés has really reached its potential of regional diversity/range and sharing that message with the world. It's frankly still a novelty for many. There's not enough scale in great Chardonnay or other varieties to really make a dent. Honestly, the biggest obstacle Argentina's wine industry faces is the stability and growth of Argentina's own roller coaster economy. And much of that is sociopolitical and beyond their direct control.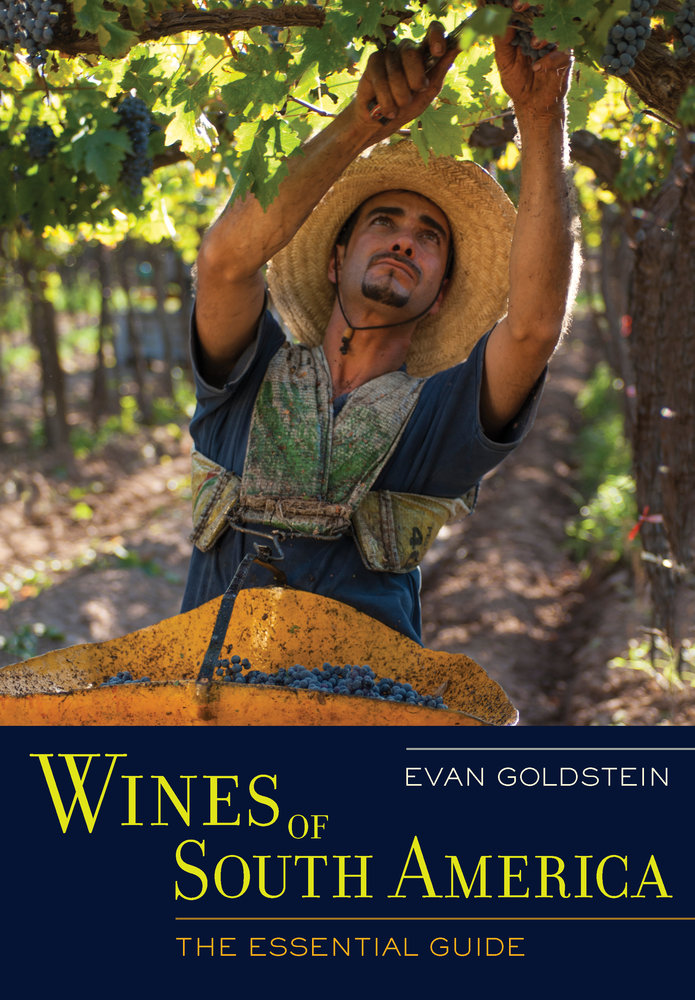 How has Carmènere progressed when it comes to modestly priced wines to more serious bottlings in Chile? Is it fair to say that the days of green, vegetal red wines made from this grape are becoming relics of the past?
Those wines are still there and many always will be but the lessons learned with Carmènere have been great. Understanding crop loads/yields, climate/temperature needs and irrigation practices (and timing), honing in on the best selections/clones, and mastering the role of blending secondary/support grapes (when utilized) have all made the best Carmènere-based wines world-class. As with Malbec in Argentina, I believe that Carmènere blended wines, rather than pure-play varietal wines, are a strong directions for the best bottles of the future.
Do sparkling wines show the greatest potential of Brazil? How would you characterize where the industry is at right now in a country best known for beaches and jungle...not vineyards?
Brazil has stumbled into sparkling wines accidentally and found its signature as a style of wine rather than being one defined by a grape type. Intriguing. What's most incredible about sparkling wines in Brazil is the range: from charmat made Proseccos that rival Italans versions and charmat made Pinot/Chardonnay blends that are as good as many Cremants I have had, to the signature Moscatos (that are again often as good if not better than what you can find in Piedmont), to the method traditionelle, extended tirage bubblies that can be as good as Champagne. Just ask Nicolas Sarkozy what he was drinking when he was tasting with President Lula some years back and complemented Lula on his excellent taste in Champagne when he was drinking Casa Valduga '130'!!
Brazilians drink sparkling wine the way we wish we did here in the USA—matter of factly and in enjoying life without the need of a celebration to pop the cork. Brazil's fine wine industry is small but exciting. It's important to frame fine wine versus table wine for real perspective. And while the fine wine biz is seeing some success in unexpected places (not beaches and jungles but in Amazonian areas like São Francisco and areas thought of as incapable of great vinifera—states like Parana or cooler areas of Santa Catarina)—other new areas are emerging strong—namely the Campanha area by Uruguay. Finally better understanding of the classic wine area of Serra Gaúcha is critical and the emerging DO and IG classifications are testament to that emergence.