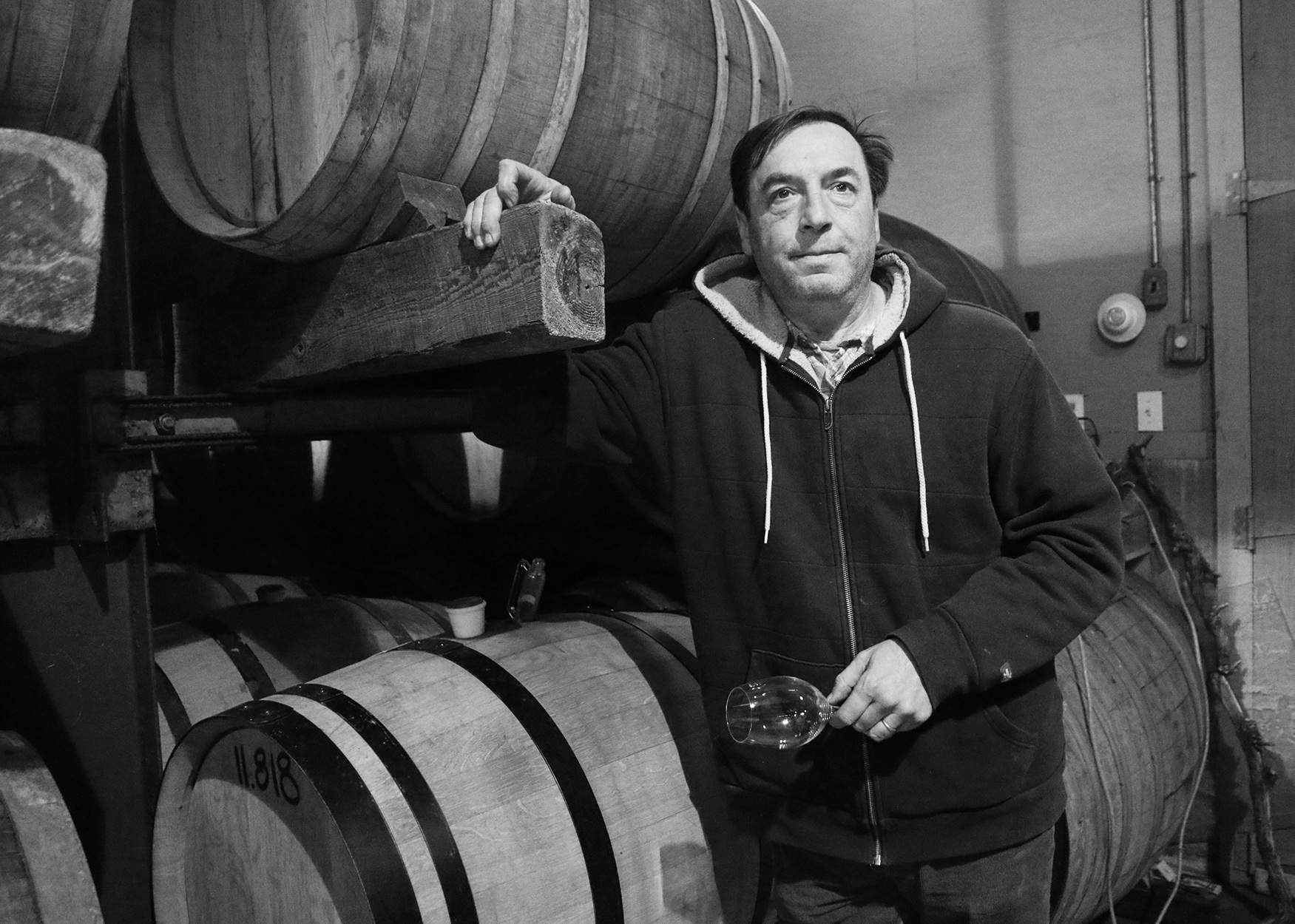 Palmer Vineyards was established by Robert Palmer in 1983 on land that used to be a potato field. The winery is headed up by Miguel Martin, a Spaniard from Andalucia, who has spent the last 10 years adapting his European skills to the sandy soils of Long Island. He was the first in the region to plant Albariño which has become a huge success for the winery - selling out every year. Grape Collective talks to Martin about how his Spanish flair translates to Long Island, his philosophy of winemaking and the Long Island sustainable wine program
Christopher Barnes: Tell us a little bit about the history of Palmer.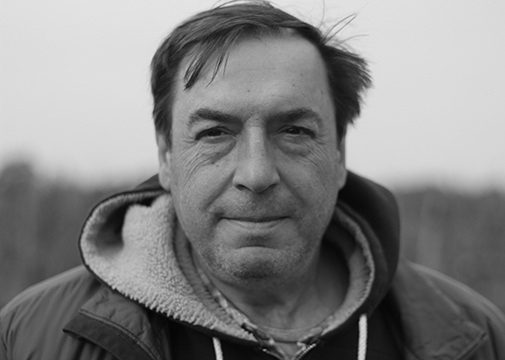 Miguel Martin: It was 1983, Bob started building the winery, planting the vineyard. He had the vision, then, of what is now becoming a great food and wine destination making world class wines. As a region, Long Island celebrated 40 years, and we are very excited to, out of the 40 years, be part of the Long Island industry for 33. He was one of the first in the area and he start planting this beautiful vineyard.
Talk a little bit about the terroir.
Long Island, as the name says, is an island. It's very long, and we are surrounded by water. We are definitely a maritime climate region. The water really influences the season, what to grow, and how to grow. What kind of issues and advantages you can have growing close to the water. For instance, there will be grapes, and they grow really well in this area. Then there'll be grapes that, because naturally they need more heat and dry conditions, they won't be farmed as well as other parts of the world.
Now talk a little bit about you're background, Miguel. You're from Spain originally.
Yes. I am from Spain. I was born in Spain. Always, since I can remember, wine was part of my life. My father was a wine aficionado. Probably, it was like 12 or 13 when he offered me the first glass or the first sip of wine. From that day on, I was hooked on wine.
So I'm an agricultural engineer from Madrid, and I went to UC Davis to get my masters in enology and viticulture. I have worked in California, Australia, Chile and, of course, in Spain, and now I'm here in Long Island.
How has the winemaking evolved, over the time, in Long Island?
The wine industry, I see a big change in the last 15 years in Long Island. Better wineries, better wines there, vineyards, the people understand better terroir of how to manipulate growing techniques, in order to have better grapes and better wines.
The result is, some of our wines are in some of the best restaurants in New York City. The people are accepting Long Island wines because, obviously, the quality, we have increased tremendously.
Talk about the area of Spain that you're from, and you said that there are some similarities between there and here.
One of the things that I did when I came to Long Island was the idea of maybe bringing some grapes from Spain. I talked to Bob Palmer, and I was able to use some Spanish grapes like Albariño, which is a native grape from Galicia. We also plant some Muscat, some Malvasia. More of the Mediterranean type of grapes.
He was very open-minded. I'm glad that he did accept my proposal because they are doing really, really well. This is a little part of Spain here in Long Island.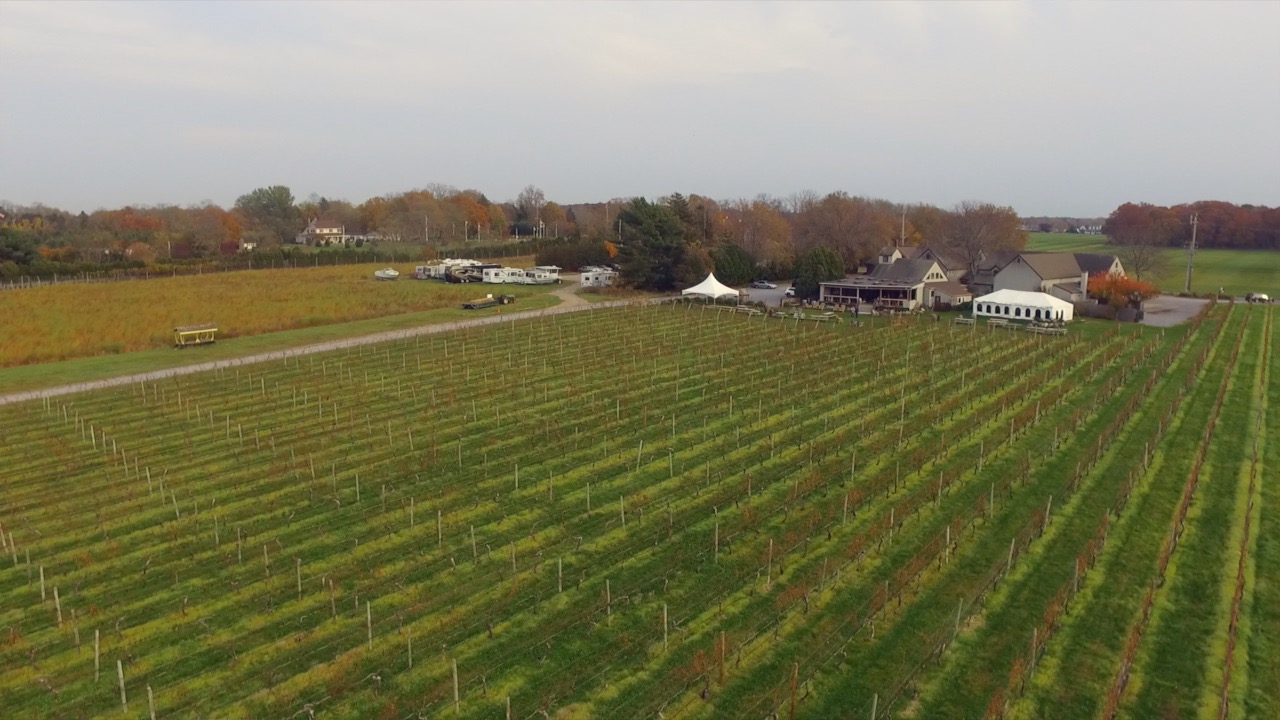 In terms of the grapes that do well in Long Island, what grapes would you say, are the grapes that you are most excited about?
The grapes that have been doing very well in Long Island, I have to tell you that pretty much every winery in Long Island has Chardonnay and Merlot.
Obviously, there will be grapes that, because weather is not suitable for everything, they won't perform that well. I mean, it doesn't mean that they won't grow, but it won't have the typicity that the people are used to, let's say maybe Zinfandel. It will grow, but it won't have the typicity of grapes that are coming from the warmer San Joaquin Valley, from California.
The other grapes in there do well. Mostly aromatics, Pinot Blancs, Sauvignon Blanc, Riesling, Gewürztraminer, and, one of my favorite ones, which is right here, is the Pinot Blanc. It's a grape that has very thin skin content. I love it because you can use very unique wines with fantastic and delicious aroma profiles. It goes well with our wonderful, local seafood that we are surrounded by.
You make an Albariño which is a somewhat unique grape for the region. How did that come about?
We make an Albariño. This is gonna be our sixth vintage, and I'm really, really excited because it's a little part of Spain here in Long Island. I love Albariño. My first job out of university was in Galicia so I always fell in love with that type of wine.
About six years ago, I started talking with Bob Palmer, and we had the idea of, why not try something different and unique. It took a while to get those grapes here, and when we planted, we couldn't wait to get the first year. The first crop. We got very excited, and we got tremendous, positive response from sommeliers and wine aficionados.
I'm happy to report that there are other wineries planting Albariños. So it could be a trend of Albariño, Long Island.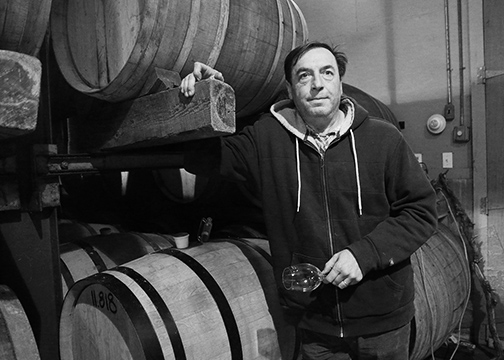 Talk a little about how the vintages vary from year to year. First, in terms of the yields, and, also, in terms of how the wines taste.
The yields on Long Island are - there are no two vintages alike. We have been spoiled for the last three or four vintages, and the weather was really beautiful. Very well-suited for our climate.
This past vintage was more of the typical Long Island vintage. Hot and cold. Humid and dry. There are not really a typical two years alike in Long Island. We had to be prepared for that. We know that it was going to be a humid summer so we had to make everything possible in the vineyard so that the grapes don't get affected by the humidity.
We know that the rain is going to be showing up, sooner or later, in the summer. We also have to be prepared not to over-grow the grapes with a lot of fruit because you may lose, sort of, the vital component in the wines.
It's challenging, it's challenging, but I like challenges. That's what makes our job more unique and special.
Talk a little bit about your philosophy of viticulture.
My philosophy in winemaking, and I'm sure you've heard it before many, many times, is that wines are made right here in the vineyard. My job as a winemaker, I always want the best fruit as possible. Since, we don't buy grapes, or juice or wines, we are all estate-grown, and we can manage that.
We can handle how much crop will be the yields. When to pick, how much to pick, and where to pick. As a winemaker, that gave me a lot of flexibility or opportunity to produce delicious wines. It is very important that we control the quality from pruning to harvest.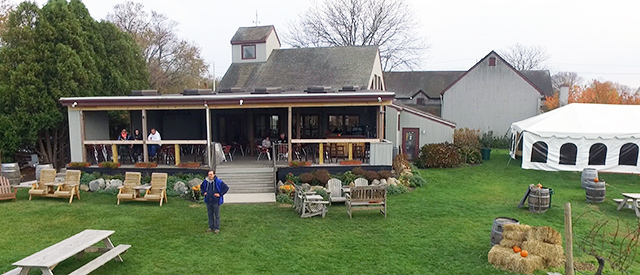 The sustainable project. Maybe just go into a little bit more specificity about that. When did that start? What does it mean?
Sure. The sustainable program, it was created with a group of wineries that had the same idea and the same vision. Then tried to produce and grow the best grapes with little, as little chemicals as possible, because we believed whatever you do is going to impact on the quality of the wines and the health of the final people who drink our wines.
So our goal is to add few chemicals, and everything that we use as a fertilizer and sprays, they are organic. These are certified by a third party that comes and reviews our books and makes sure that we are following protocol. It is the same protocol for every single vineyard that is part of the sustainable program in Long Island.
I believe that whatever you do in the vineyard, if you do the right things it's gonna translate to better wines.
Talk a little about the diversity of the grapes.
One of the things that I love about winemaking here at Palmer is the diversity of grapes that I have to work with. Of course, I have Chardonnay and Merlot, but I also have Sauvignon Blanc, and Pinot Blanc, and Riesling, and Gewürztraminer, and Viognier, and Muscat, and Malvasia. Than we have Merlot, Cabernet Sauvignon, Cabernet Franc, Syrah.
As a winemaker it gives me a lot of different colors to be creative on a beautiful white canvas. You want to be creative and experiment with all those different wines.
Why don't you talk a little bit about the winemaking philosophy.
My winemaking philosophy is to interfere as little as possible in the winemaking process. I like to get the varietal character coming from the vineyard. I interfere very little and let the fruit present itself. I want my Chardonnay to taste like Chardonnay. My Sauvignon Blanc like Sauvignon Blanc. My Merlot like my Merlot.
I try to handle the fruit very carefully. For instance, all my reds, they are unfiltered. I'm unfiltering with the red wines. Let them age for up to two years in barrels. My whites are cold fermentation. They take about five to six weeks to filter fermentation.
I believe that we see more of the varietal and respect more the true aromatics of the white wines. It's pretty simple. There are no tricks.
In terms of the different varietals. Do some see more oak than others? How does that work?
The barrel program is - I only do one white in barrels. That is the Chardonnay which is barrel-fermented. They spend 10 months in fermentation aging. The reds, they spend average between 14 to two years in barrels. It depends on the year. Years, because you have more fruit, more intensity, do you want to age those wines longer? Some years because the season is really short, the wines are gonna be leaner, with a little bit less of a structure. Those will probably age 14 to 16 months.
There is no recipe to follow. Every year is different. I adapt my winemaking depending on the quality of the wines.
Take a virtual reality tour of Palmer Vineyards.
For more on Long Island check out Barbara Shinn and David Page of Shinn Vineyards