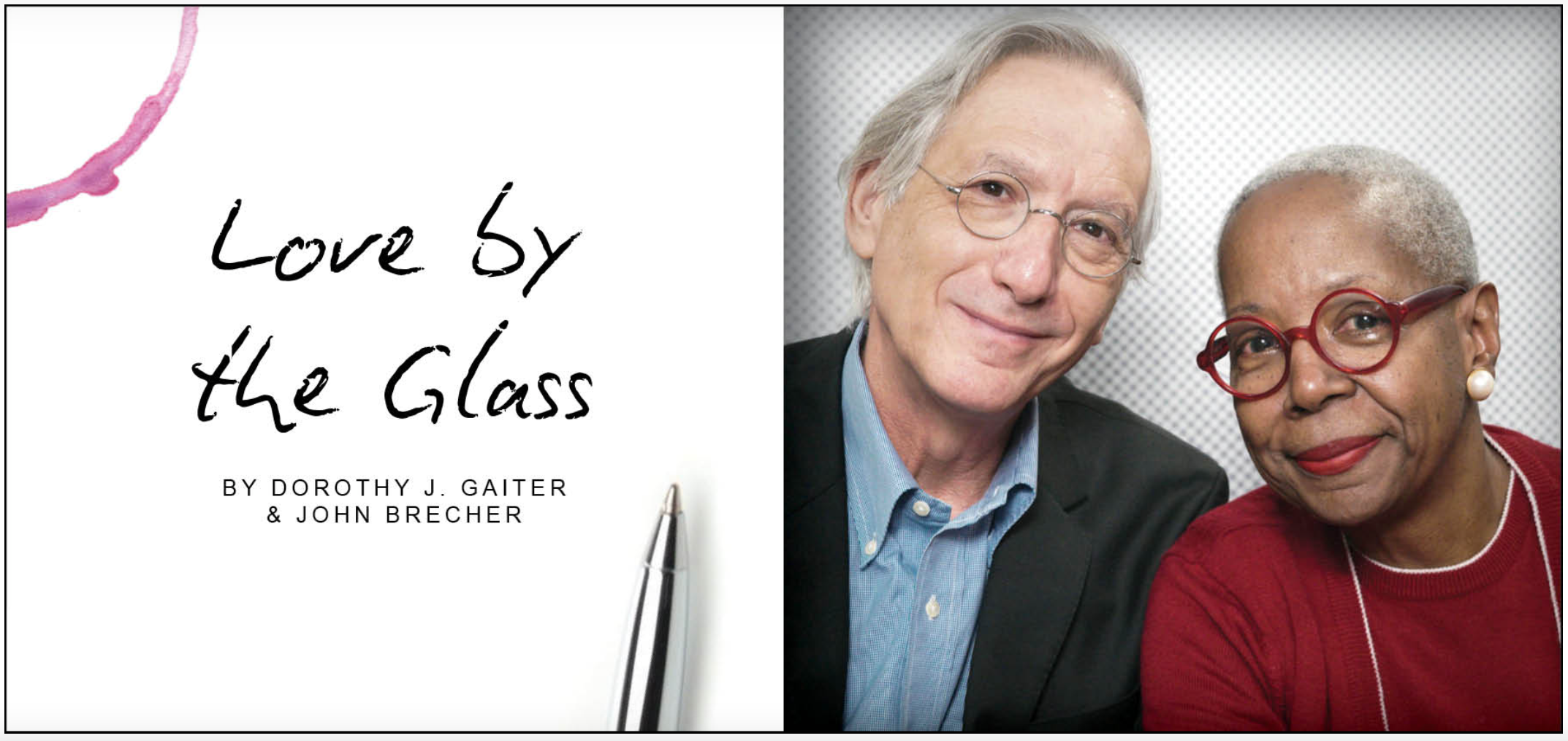 There is still war, climate change imperils the world and inequality reigns from shore to shore, but attention ought to be paid sometimes when people and institutions set goals that upend the old order and start to meet them. Who doesn't need some good news right now?
We thought about how good it was to exhale a bit when we read in August about the Court of Master Sommeliers Americas' new Master Sommeliers. The court, CMS, which over the past five years has weathered sex harassment and cheating scandals and criticism that it, like the wine industry as a whole, wasn't welcoming of diversity, had named 10 new Master Sommeliers. That title, CMS says on its website, "is the highest distinction a professional can attain in the beverage service industry." What's more, the 10 who passed the intense exams represent the court's most diverse group, including one whose name resonated with Dottie, Chris Gaither. Right.
When she was growing up in Tallahassee, where her father taught at Florida A&M University, the most famous figure on campus was the legendary football coach Alonzo S. "Jake" Gaither, who in 25 years led the Rattlers to an incredible record of 203 wins, 36 defeats and four ties. Dottie remembers him most because her family sometimes got his family's mail and once their new furniture. She's pretty sure he only became aware of her and fleetingly --after she got him quoted on the front page of The Miami Herald in 1973.
(Gaither family, photo by Chris Gaither)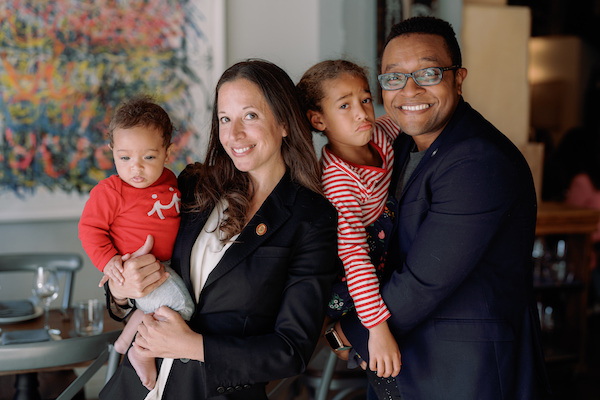 Chris Gaither, 38, is only the fourth Black person in the world to earn the Master Sommelier diploma and his wife of seven years, Rebecca Fineman, 43, in 2017 became the 25th woman to attain the title of Master Sommelier in the Americas chapter. The couple, who have two young daughters, say they are the only married Master Sommeliers in the world to own a restaurant, Ungrafted, which they opened in San Francisco in 2018. They plan to open a second wine-centric spot, Glu Glu, this winter. Since 1987, when the Americas chapter of the UK-based organization was founded, 182 people have earned the chapter's MS diploma. "There are 273 professionals worldwide who have received the title of Master Sommelier since it was established in 1969," the CMS's website notes. After the controversies, the court got new leadership, cleaned house and began working on being more inclusive. Because of Tahiirah Habibi, a sommelier and founder of the Hue Society, an educational and cultural organization that welcomes wine lovers from under-represented groups, the court since 2020 no longer uses the term "master" without "sommelier."
Grape Collective got in touch with Gaither shortly after he received his coveted MS diploma. This interview is condensed for space.
Grape Collective: Let's get the name thing out of the way first. Are you related to the coach?
Gaither: I don't know about him but there are so many of us on the East Coast. So many Gaithers. Mainly in South Carolina and into Georgia and some in New England, so there's a very high possibility.
Grape Collective: You are from Atlanta and went to Morehouse College, the private, all-male, historically Black college there. You planned on becoming a teacher. How did you become interested in wine?
Gaither: I went to Morehouse on a scholarship and I couldn't pay for anything unless I worked to generate some income and I was really attracted in 2002 to a busy late-night café. I loved working there and made friends with all of the people working there. It paid a pretty good amount of money so I could afford to do stuff for myself. It was great! I didn't get into wine until after college. There was a quick moment when I wanted to do some teaching in a public school and it didn't work out well. It was difficult. I have so much respect for teachers. So I went back to a restaurant, where a man that I'd worked with at another restaurant said "If you want to work here, Chris, you're going to have to learn about wine." So I took it seriously, reading The Wine Bible from Karen McNeil, Tom Stevenson's books, Jancis Robinson -- whatever information I could find, before the Internet had so many resources about wine.
Grape Collective: What was the turning point?
Gaither: I stayed at that restaurant for four years but in my second year, I was becoming that person people asked about the wine list. John, who hired me, gave me more opportunities to do more with wine. So I did inventory with him, I got to get my hands on bottles and he encouraged me to take wine classes, which I did. I got opportunities to use my knowledge in the company. I put on wine tastings for them. I didn't know I could do that as a sommelier, about that profession. And I thought, I want to do this. Eventually, I found a great study group, a group of supportive friends that I still have today, and we studied and took two early-level CMS exams and passed together and I decided to keep going.
Grape Collective: You worked at some pretty impressive restaurants.
Gaither: I did. I decided to try to work in a different market so I applied for a 3-month unpaid internship as a cellar sommelier at the French Laundry in 2008. I didn't hear back from them but in 2009, I did. They asked me to send my information again and after three or four phone interviews I got it.
Grape Collective: How did you afford an unpaid internship in Napa?
Gaither: It was difficult but a great experience. I saved up as much as I could. I was eating very cheap food and I rented a room in Napa. I made it work and it was a great education. People have their feelings about internships, the potentially exploitive elements of this industry in certain ways. But I'll say for me, it was a great way for me to get my feet wet out here and meet a lot of people, build a lot of contacts and get a good amount of experience I wouldn't have necessarily gotten if I'd just applied to work.
I learned a lot and stayed on for almost a year as a food runner, back waiter, back-of-the-house person. I was able to try to figure out my path, what I wanted to do next.
Grape Collective: And what you did next was work at some other boldface name restaurants while thinking of taking the advanced sommelier exam, the third level of exams before the final, Master Sommelier exam, which has three parts: a theory exam, a service component and the notoriously difficult blind tasting portion.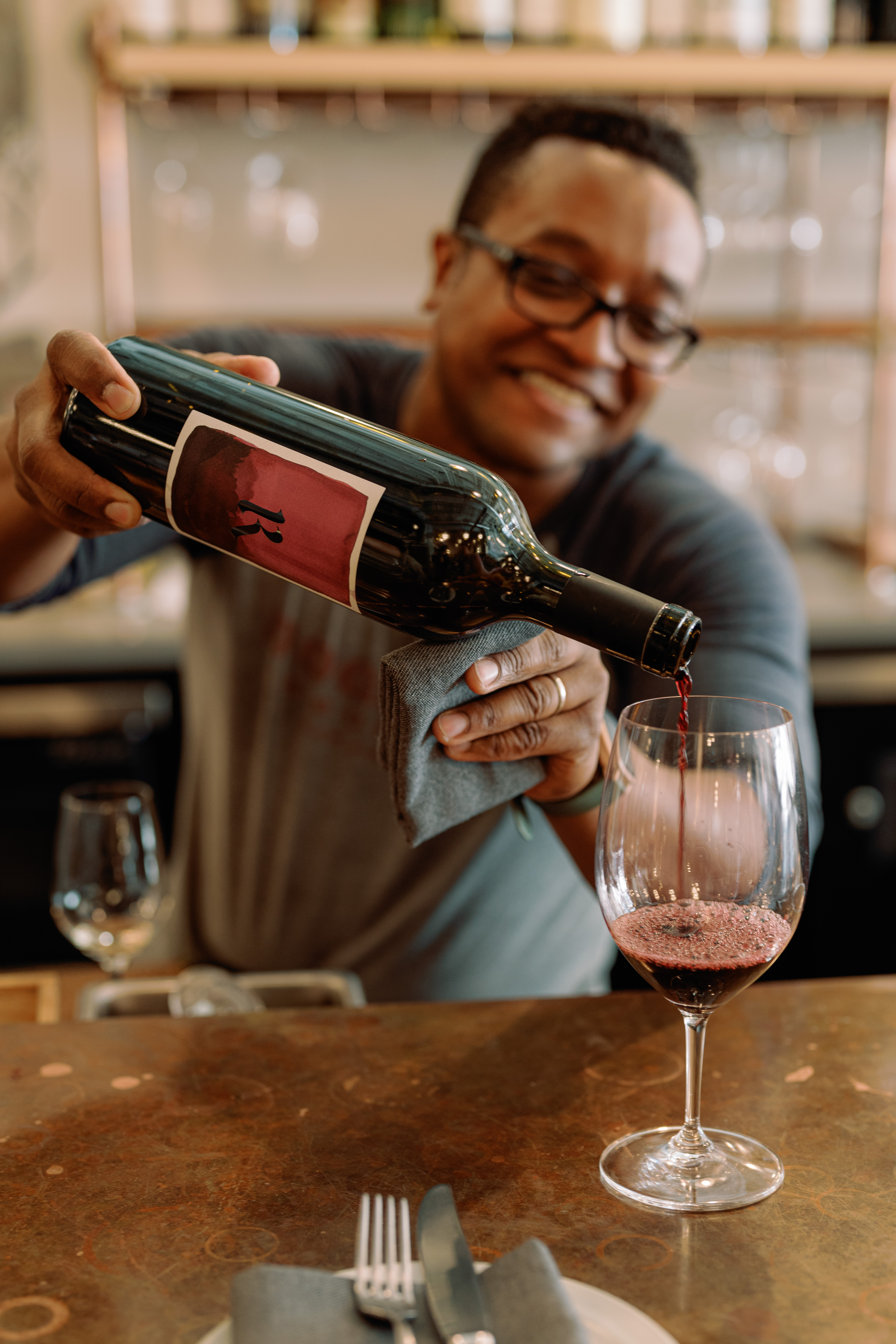 Gaither: In March 2011, I moved to San Francisco and worked as a sommelier at Spruce and then as wine director at Gary Danko, both Michelin-starred. Rebecca had been in Hawaii in graduate school and afterwards moved to San Francisco, where I was in a great study/tasting group for the advanced test and she got into the group in 2012. That's where we met. Everyone was aiming to sit for the Master Sommelier exam. She passed that in 2017, and some other friends in 2018, then someone else in 2019. I kept seeing everybody pass and I wasn't able to. It was very frustrating. And to be truthful I didn't give myself a lot of time to truly prepare like I needed to. There was me and one other person from our original study group left. I just had to get this done. It wasn't jealousy, but I was wistful. I was just wanting to finish it.
(Chris Gaither, photo by Zha Zha Liang)
Grape Collective: And how did it feel, finally? You had a lot of industry people cheering you on, people taking wine courses at your wine bar and at the San Francisco Wine School, where you are an adjunct professor.
Gaither: I felt so loved. It took seven years to finish. It's taken a lot of time away from my wife and my kids and I'm just happy that I can move on. I'm still pretty busy with the restaurant and other stuff but now I can squeeze in more time for my family and just for relaxing.
Grape Collective: We think the fine dining experience with wine is where the wine industry loses a lot of potential fans. Do you agree?
Gaither: I rarely worked with people who look like me and saw few people who look like me dining at most of the restaurants where I've worked. It can be somewhat intimidating when you're in situations like that, the way that people are made to feel about specific types of food and wine in those situations, fine dining. People feel oh, I'm supposed to know what this is. So all of this can add this air of intimation, pretension. That is one of the things that drives a lot of people away from it.
Grape Collective: What can be done about that?
Gaither: We can make wine more approachable. You don't have to know everything about it to enjoy it. Just take a sip and try it. You can describe it however you want. The delivery of things can really, really make a difference in how people enjoy it. It's important to make people feel at home with wine and we work hard on that in Ungrafted. We want people to feel comfortable asking questions about anything that's on our menu or on our wine list. We're making it fun and enjoyable.
When we opened Ungrafted in 2018, our daughter Edith-Louisa -- we call her Eddie Lou -- had just turned 2. We have a changing table in our bathrooms, a kids' table where kids can color and play with stuff and it's in the retail area and we've never had a broken bottle ever from a kid playing. They're focused with having fun at the kids' table. There's not enough safe places for families to come in and really have a fun time and relax. You know what? A baby cries. Babies cry. A lot of new parents don't feel comfortable bringing their kids out, which is sad. You go to Europe and other places and it's fine with kids. We should be more embracing of that.
Grape Collective: What is it like working with your spouse?
Gaither: It is fun. It's not necessarily easy to do. It's taught me how to depend on her in certain ways and also be better as a partner in other ways. More supportive, do my part. Be more active in both our home life -- I'm very active in the work life in the restaurant life and business -- but being more active in our home life, doing my fair share with the kids. It's not easy working in a restaurant that's open at night and raising kids.
Grape Collective: Rebecca was the only woman in her MS group in 2017 and for the CMS picture, she held your first daughter. She had prepared for the exam with an infant and passed it.
Gaither: The wine industry is still a male-dominated industry. I understood but didn't see it the way Rebecca saw it early on, the expectations some have of traditional gender roles. A lot of women don't get the proper attention for the roles they play in this industry. With us the tables were turned. She passed in 2017. There was a five-year gap between when she and I got our MS. It was very humbling in a good way for me, for me to be her cheerleader. The restaurant was run by a Master Sommelier and people would say 'Hey, there's a MS working here. Who is it?' And they'd walk in and see me doing stuff and Rebecca would be doing some computer work at the bar and she'd have our younger daughter in the carrier on her and people would think oh, she's just here working on something. No. She's the Master Sommelier. People would be surprised. They're still surprised. We want to kick that door open. We want under-represented groups of people -- females, Black people, BIPOC, any other -- to see that this can be done. If you want to do this you can do it. Don't let people stop you.
Dorothy J. Gaiter and John Brecher conceived and wrote The Wall Street Journal's wine column, "Tastings," from 1998 to 2010. Dorothy and John have been tasting and studying wine since 1973. In 2020, the University of California at Davis added their papers to the Warren Winiarski Wine Writers Collection in its library, which also includes the work of Hugh Johnson and Jancis Robinson. Dottie has had a distinguished career in journalism as a reporter, editor, columnist and editorial writer at The Miami Herald, The New York Times, and at The Journal. John was Page One Editor of The Journal, City Editor of The Miami Herald and a senior editor at Bloomberg News. They are well-known from their books and many television appearances, especially on Martha Stewart's show, and as the creators of the annual, international "Open That Bottle Night" celebration of wine and friendship. The first bottle they shared was André Cold Duck. They have two daughters.
Banner by Piers Parlett