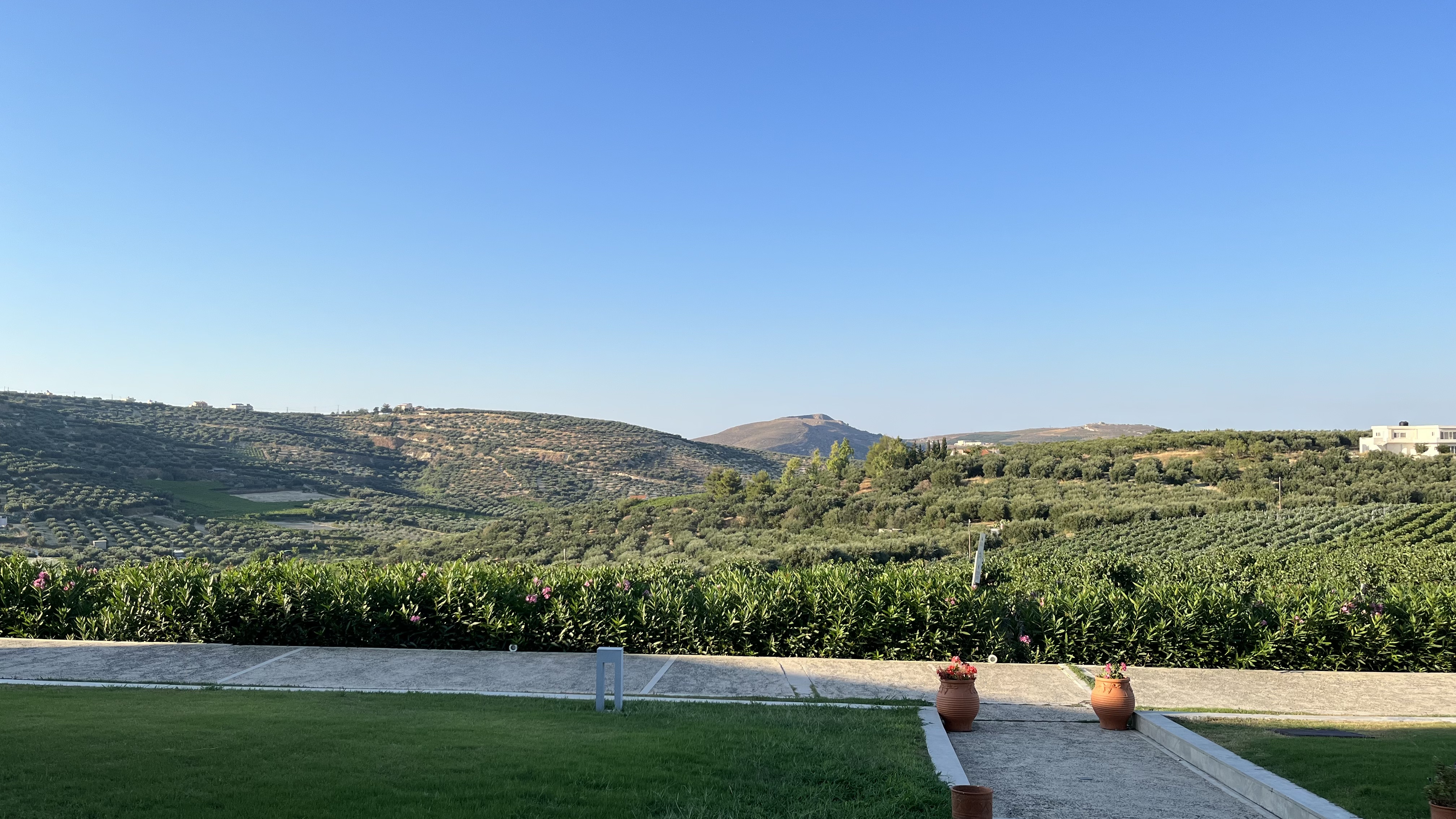 The wine world is an ever-evolving phenomenon with climate change, consumer awareness and economic strains. In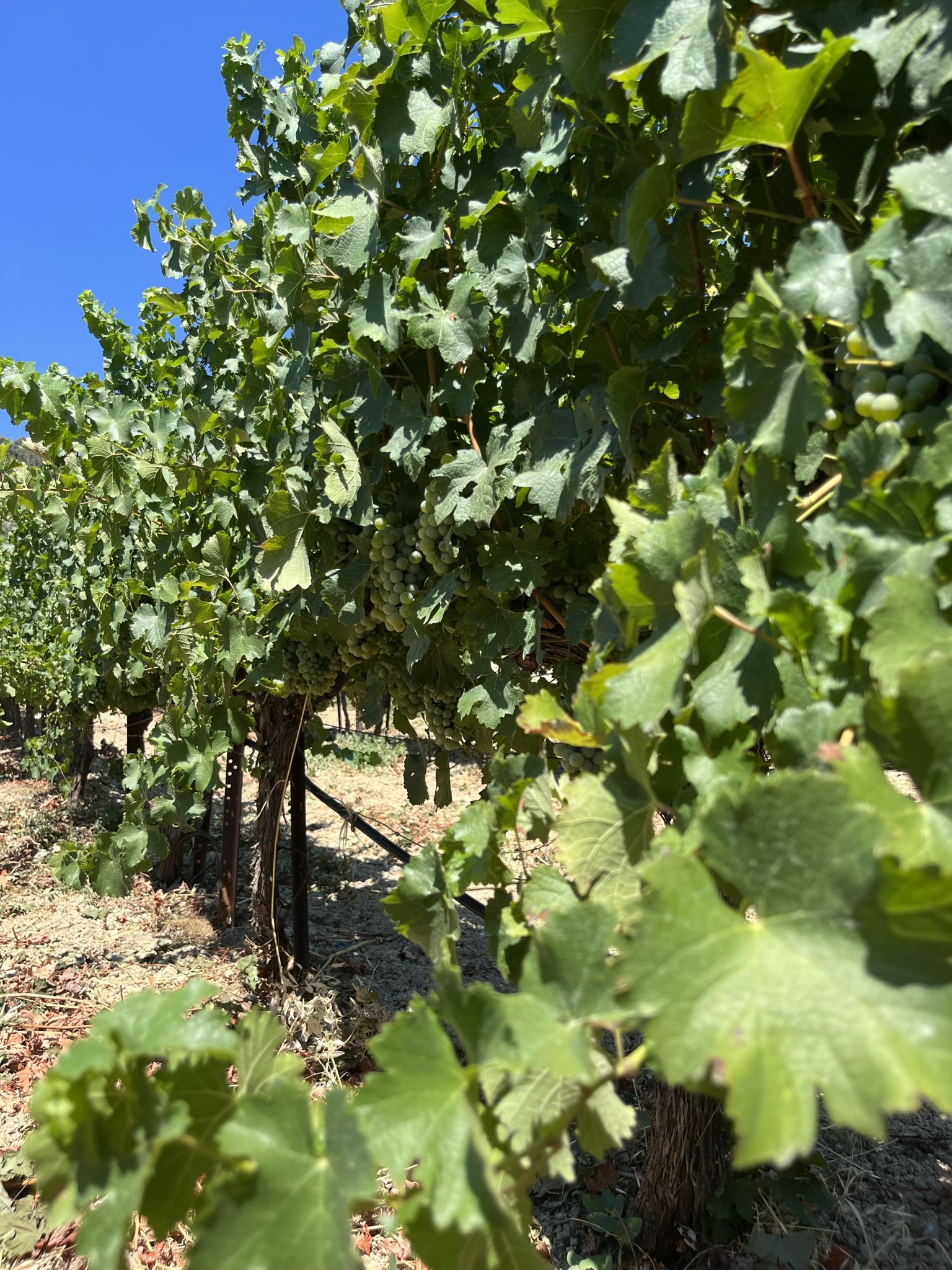 order to be a successful winemaker in today's world, you need to be able to adapt at the drop of a dime. The winemakers of Crete have embraced this philosophy and their culture, tapping into their vast potential to create more quality wines from grape varieties never heard of before, native to their lands.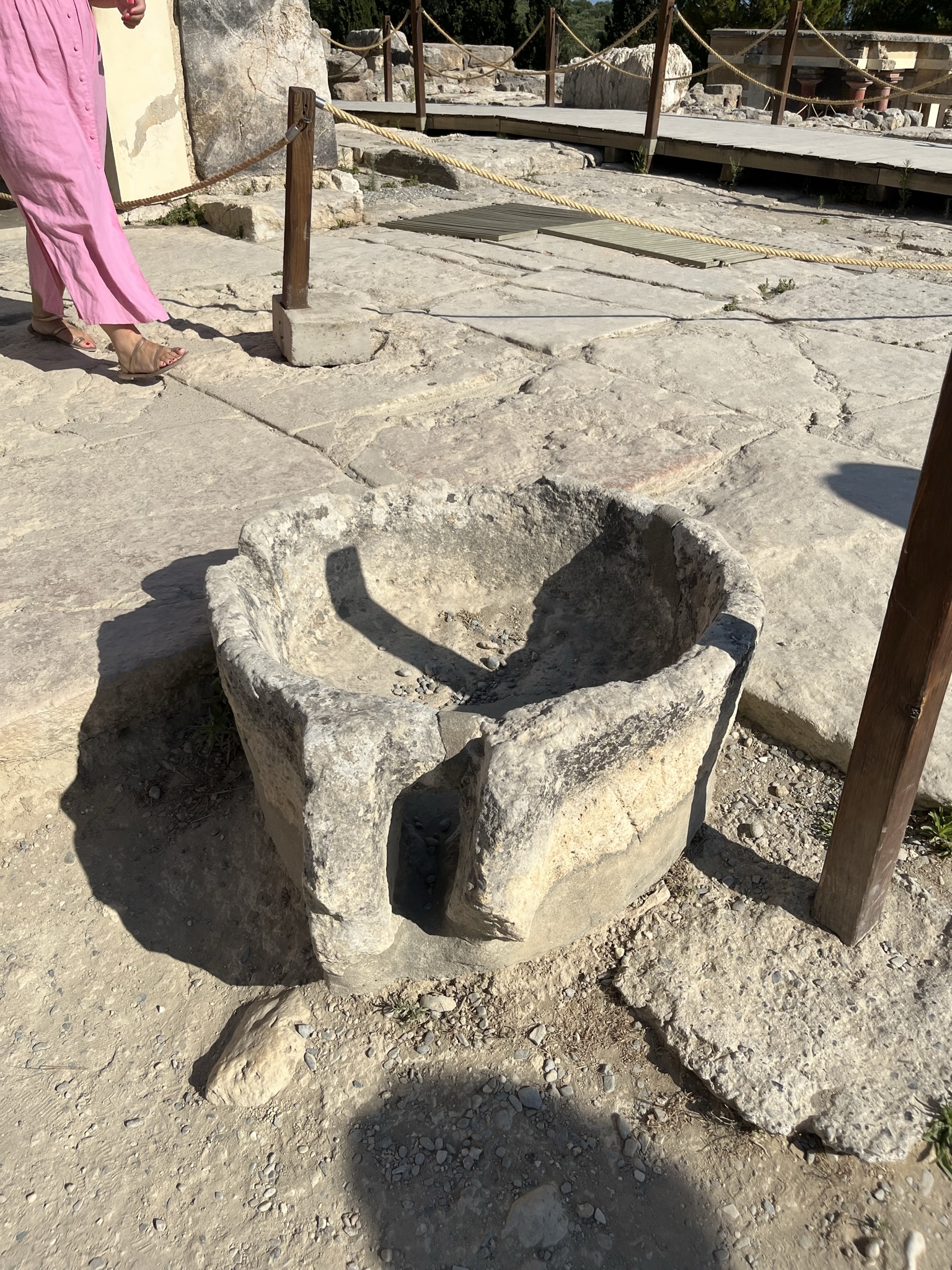 With a history dating back thousands of years, Cretans have been producing wine since the time of King Minos and the Minotaur. It has never before had the opportunity to break into the mainstream markets, but all of that is soon to change. In the 1970s, an outbreak of phylloxera completely wiped out the vineyards on the island. Rather than replanting on phylloxera-resistant vines, many winemakers chose to pivot and plant olive trees, wiping out the production from the island. This changed the way the people used the land to support their families and almost eradicated the tradition of winemaking altogether. A new generation of winemakers surfaced and in 2006, sixteen wineries on the island chose to band together to increase the awareness of Cretan wine, bringing more quality and tradition to the table.
This next generation of winemakers are more interested in staking a claim for their land and culture, turning away from what is easy, to do what they believe is right. This campaign resulted in doubling their number of wineries and resurrecting old traditions. Rather than planting more well known varietals that would sell easier on the international market, like Syrah and Sauvignon Blanc, these Renaissance men and women choose to plant indigenous grapes native to their lands, like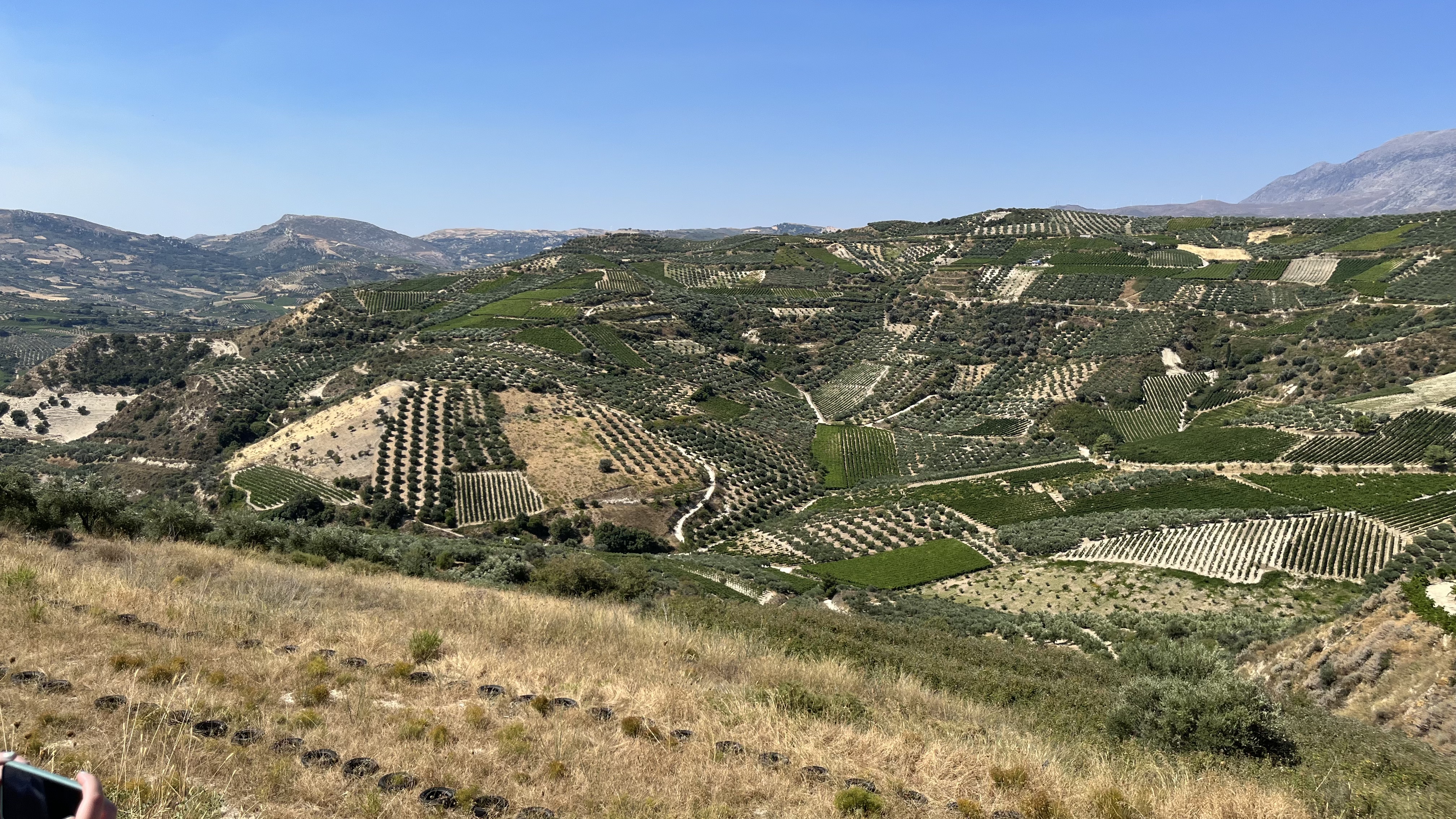 Vidiano and Liatiko.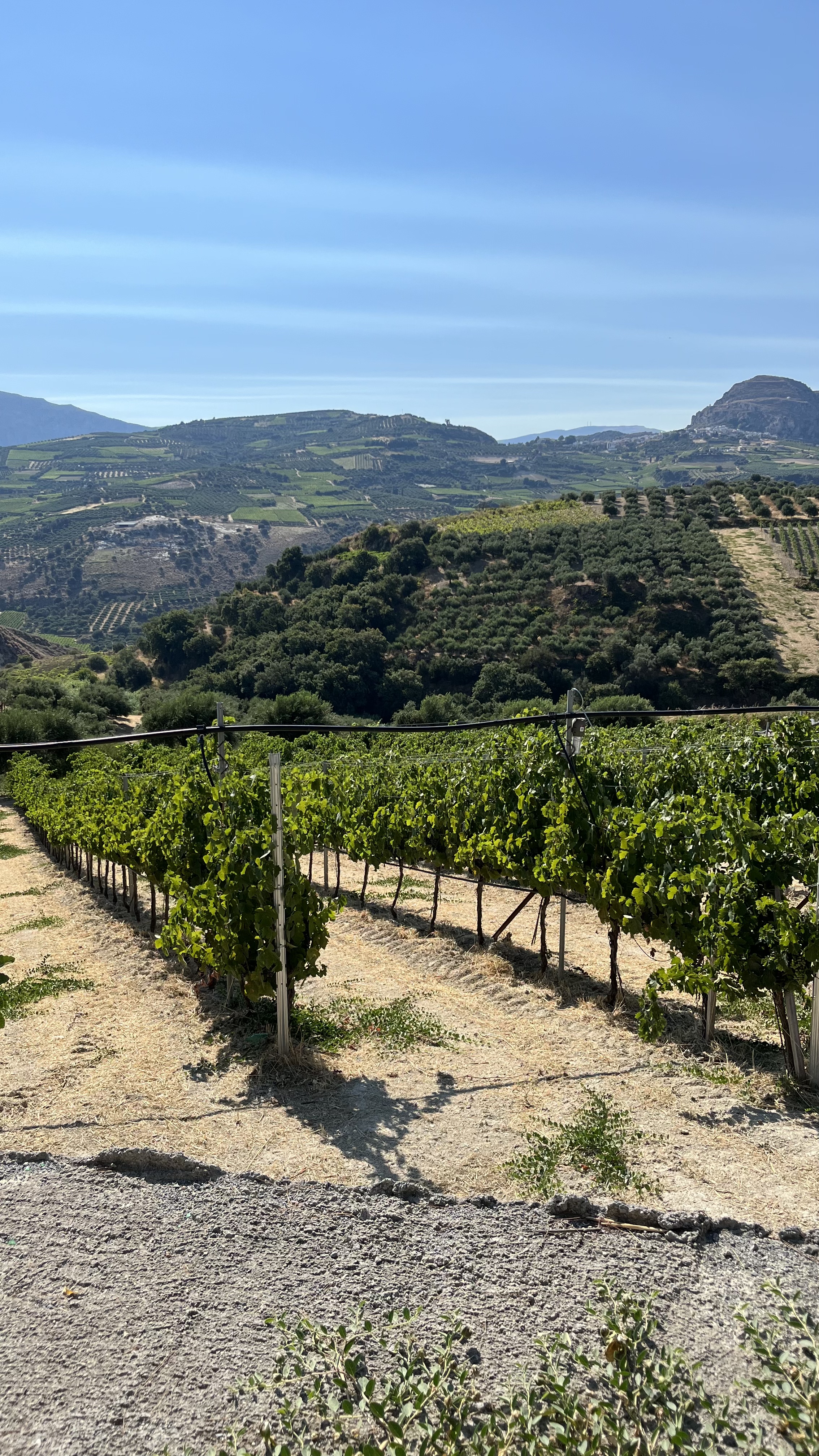 With a broader sense of the world, they began traveling to other, more established wine regions, studying similar varietals and applying best practices back home. The result is a vast range of styles and winemaking techniques, from dry-farming and applying organic and biodynamic ideologies in the vineyards to experimenting with aging in amphora or sun-drying grapes to create unique dessert wines. These methods have a singular purpose of creating a benchmark style and expression not yet truly found. Experiments done in the vineyards and in the cellar have created a unique opportunity for these winemakers to show what each varietal and their own unique terroir has to offer.
The terroir of Crete is like a patchwork quilt, including many different kinds of soils, like slate, schist, clay, limestone and sand. With the maritime climate, mountain ranges and pockets of valley floor, each place offers a special inflection on the native grapes grown there. Parcels are small and the terroir is vast, each winemaker has a special opportunity to flesh out what each of these special Cretan grapes can do on their unique microclimate.
Traveling from one side of the island to the other, you will encounter many talents among the hills and vines that make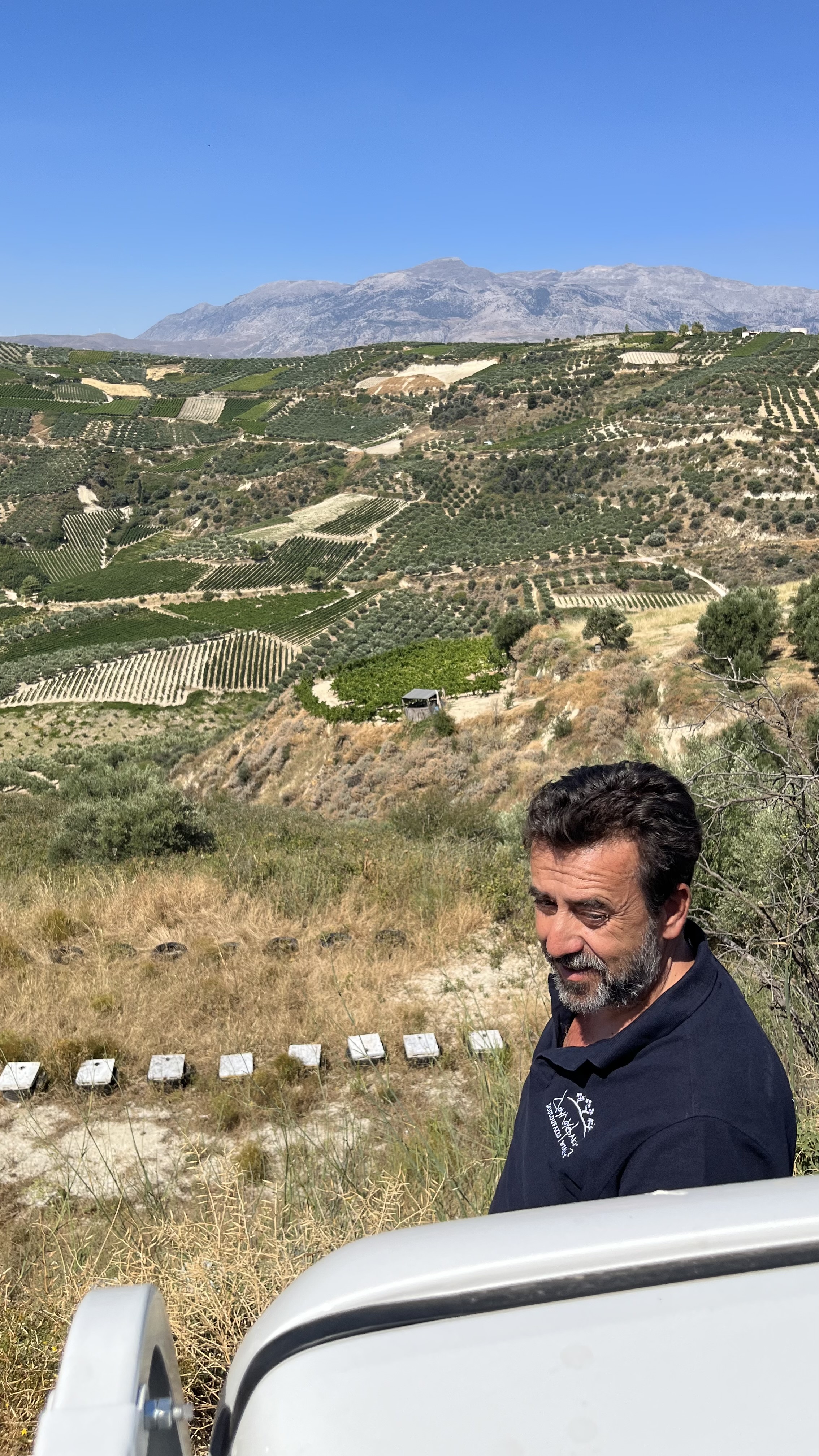 up this special island. Though all contribute to what is a great wine revolution, one fine example is Nikos Douloufakis. He is a third generation winemaker, which is a rarity on the island, and is one of the forerunners leading the pack. After traveling abroad to study oenology in Piemonte, Nikos returned home to apply his knowledge to the indigenous grapes of his people. He modernized his vineyards and his cellar, going organic and experimenting with amphora, in addition to modern steel tanks. To this day, he admits that each vintage is a lesson and he is still learning the true expression his grapes have to offer. He has been recognized by big names in the industry, including Jancis Robinson and Robert Parker, putting Crete on the map in the wine world.
With a steady movement toward quality over quantity and a firm foothold on the traditions of their people, Cretan winemakers strive to make a benchmark style of wine that would rival some of the more famous wine regions around the world. This micro-scene is a small part of what's happening in the wine industry as a whole, with consumers becoming more conscientious of what's in their glass, and winemakers expanding what they know to keep up with the evolving challenges that press against their integrity. All winemakers and lovers alike should keep their eye on the intrepid efforts to spring forward on this extraordinary island.
The author visited Crete on a press trip at the invitation of Wines of Crete.