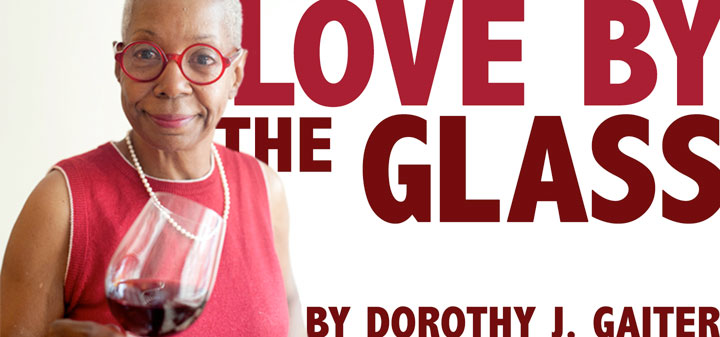 It's a wonderful thing, hearing men give women their due. For Angelo Gaja, who revolutionized winemaking in Italy and burnished its reputation internationally, this seems to be in his genes.
His grandmother, Clotilde Rey Gaja, was like "a hurricane," he told me. "You either moved with her or were flattened." Well-educated, she managed the family's wine business in the Barbaresco region of the Langhe hills of Piedmont for more than five decades, keeping the books and teaching him when he started working in the winery when he was 11. She also insisted on raising the quality and price of the wine, lessons her grandson took to heart. Gaja said his father told him that he'd often heard his own father say, "In life, it can happen for a man to have a woman better than him. What to do?"
"He was smart," Angelo Gaja said, nodding, probably visualizing that formidable woman whose nickname was Tilden. Gaja's 1970 Sori Tilden, his second single-vineyard Barbaresco, was named after her. John and I had our first Gaja Barolos and Barbarescos decades ago, when they were prized yet still affordable. Today, while most Gaja wines cost from $150 to $250 and some are around $400, the Ca'Marcanda Promis and Magari 2011, from international grape varieties such as Cabernet Sauvignon, are both under $85 but deliver in the three-digit range. The third, 2008 Camarcanda, the flagship wine, sells for more than $100. I drank all three recently and they made my socks roll up. A white Ca'Marcanda, the 2011 Vistamare from Vermentino and Viognier, will be released in a few months.
Ca'Marcanda, purchased in 1996, is the family's newest property, in Bolgheri on the coast of Tuscany, not far from where the world-famous Super Tuscan Sassicaia from Tenuta San Guido is made. The wines that made the Gaja winery's reputation, Barbaresco—"the most elegant wine in Italy," according to Gaja, and I'm not going to disagree—and Barolo, are made from the great native grape Nebbiolo. The Barolos are made in the Barolo district in the communes of Serralunga d'Alba and La Morra, areas in Piedmont that we first visited in the 1980s.
"My grandmother told me that if I chose the life of a winemaker, I would have hope, money, and glory," Gaja says. "Pieve Santa Restituta and Ca'Marcanda are my hope." The Pieve Santa Restituta estate in Tuscany is where the family makes Brunello di Montalcino, from Sangiovese grapes. Of the Ca'Marcanda wines, he says, the maritime influence, the diverse soils and temperatures are perfect for what he grows. "All the aspects of Bolgheri, they're unique in the area," he says. "It's not by chance that Bolgheri is able to show today the best expression of a Merlot and Cabernet produced in Italy."
As it happens, the family's vinous empire will one day likely be headed by Mr. Gaja's eldest child, his daughter Gaia, pronounced like Gaja, sort of like New York, New York—the city so nice they named it twice. "Gaia joined the winery nine years ago and I gave to her the responsibility to run our export market, which represents 80% of our production," he told me. That's a huge vote of confidence.
Gaja, now 74, joined the family business in 1961, the year Clotilde Rey Gaja died. He was 21 and began a lifetime of innovating. He insisted that the family only use grapes it grew, and that they drop a lot of green grapes to assure that those remaining achieved ripeness. He changed the way the wines were vinified, using small French oak barriques, and began using computers to monitor fermentation temperatures. Some innovations were costly. His dad disagreed with some of the ideas Angelo learned at the Oenological Institute of Alba and the University of Turin, where he got a master's degree in economics, but let him proceed anyway. When these decisions resulted in spectacular wines, the younger Gaja was vindicated and introduced another innovation: charging prices that put Gaja wines on a par with the great wines of France. When his father's winemaker retired in 1970, the younger Gaja hired Guido Rivella, a former classmate who works with him still. In 1973, Gaja began exporting his wines to the U.S., and in 1977 Gaja bought Gaja Distribuzione, a wine importing business that brings to Italy the wines of famous producers in France, Spain, and the U.S., as well as Riedel stemware and Screwpulls. That business became a financial powerhouse in its own right.
Today, Gaja happily observes that he and his 21-year-old son, Giovanni, named after his father and great-grandfather, are outnumbered in the family by women. In addition to his wife, Lucia, there's middle child Rosanna, who handles the domestic market. Young Giovanni is at the moment primarily interested in girls, his dad says, but is developing an interest in the family business.
Ca'Marcanda means "the house of endless negotiations," because it took the Gajas 18 trips over two years to persuade the former owners of the historic estate to sell it. The three wines made there each showcases a different soil variety. Sometimes people who achieve great success rest on their laurels. These wines demonstrated that that's not what Angelo Gaja's family does. My notes called them "wines of integrity."
Of the Promis, 55% Merlot, 35% Syrah, and 10% Sangiovese, my notes say, "the first impression is of minerals, a lean wine, flinty, with spicy, black pepper fruit. Really, really outstanding." John called it "perfect" with the roast chicken I cooked, adding that "as strange as it sounds it has an acidity like a white wine. Tightly wound, explosive." The Magari, 50% Merlot, 25% Cabernet Sauvignon, and 25% Cabernet Franc, was "a big, chewy, steak wine that was amazingly easy to drink for a big red," I wrote. John called it "a delicious wine that I can see living for 50 years." I called the 2008 Camarcanda "a gorgeous wine, with a tight, mineral nose and a finish that was full and herbal, like sage and rosemary. A triumph. Pensive." John called it "the best wine we've had in a long time. If we were tasting 100 wines, we'd stop with this one and say 'wow.'"
Gaja says that even though numerous studies have been done on the soils and terroir at Ca'Marcanda, there is still much to be learned and that it will likely be his offspring, the fifth generation, who learn it.
"Honestly, not all decisions that she makes are exactly the decision that I would like," he says of Gaia, 34, who shares the honor with her great grandmother of having a Chardonnay vineyard, Gaia & Rey, named after them. "Of course, we try to talk together and compare our vision and so on… I hope to have the chance of having some influence on her, but it's not guaranteed. I have to leave it to her to take steps that belong to her." Now there's a smart man.
Dorothy J. Gaiter conceived and wrote The Wall Street Journal's wine column, "Tastings," from 1998 to 2010 with her husband, John Brecher. She has been tasting and studying wine since 1973. She has had a distinguished career in journalism as a reporter, editor, columnist and editorial writer at The Miami Herald and The New York Times as well as at The Journal.
Read an extended version of Dorothy J. Gaiter's interview with Angelo Gaja.