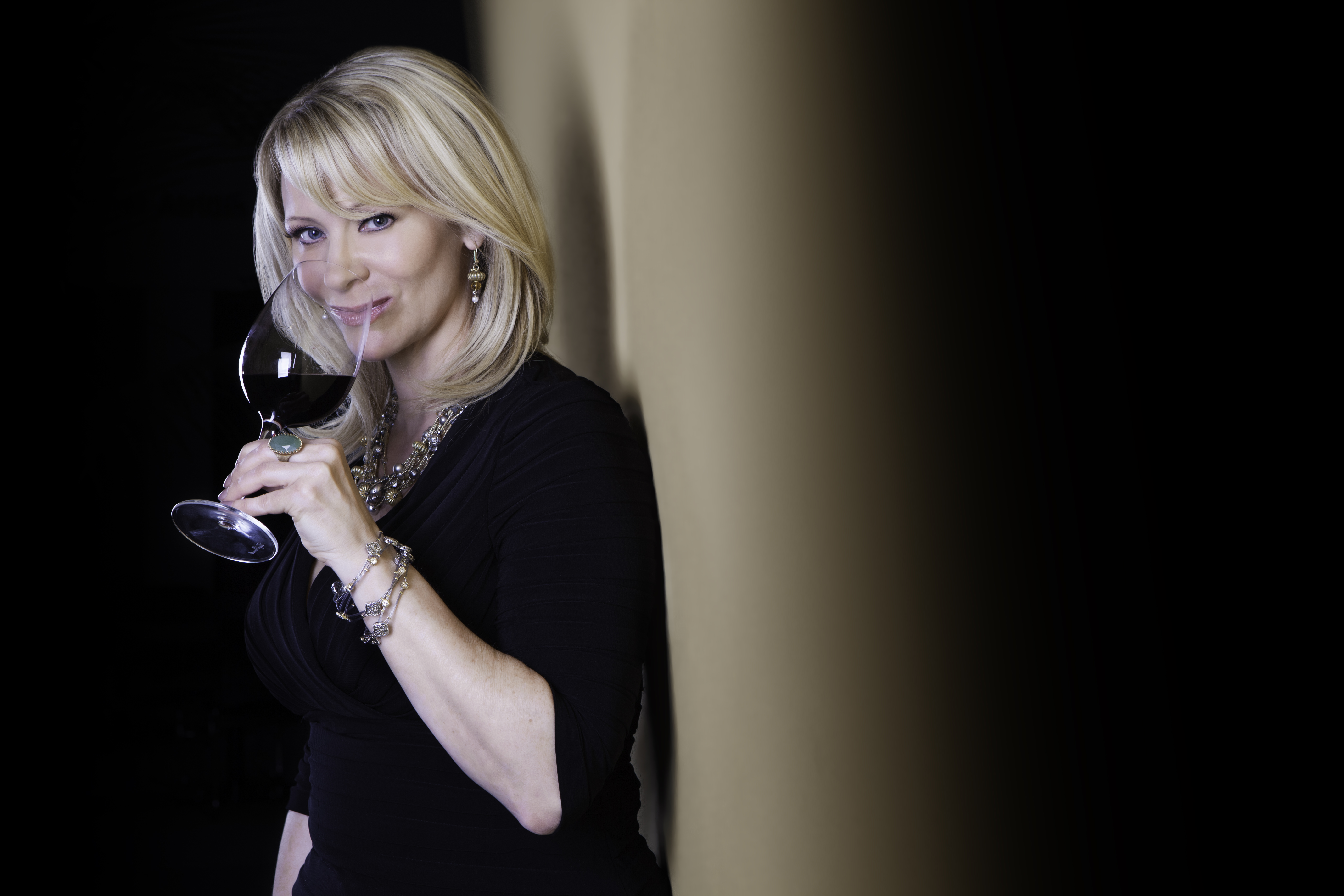 Leslie Sbrocco is an award-winning author, speaker, wine consultant, and television host. She is a regular wine columnist for the San Francisco Chronicle, and the author of two wine books including Wine for Women: A Guide to Buying, Pairing and Sharing Wine, and The Simple & Savvy Wine Guide. Her work can also be found in Family Circle, Redbook, Working Mother, Woman's Day, Health, and Glamour, among others. Sbrocco hosts the Emmy-nominated PBS show, Check Please!, was a featured judge on the PBS series The Winemakers, and appears regularly on radio and television including the Today show and CNN. She works as a wine educator and consultant for numerous organizations and businesses, and actively promotes ThirstyGirl.com, a website she founded dedicated to bringing together women who have a passion for wine, food, and travel.
BACKSTORY
Sbrocco originally went to college to become an attorney or a senator. After completing her undergrad, she moved to California to attend Hastings Law School but at the last minute changed her mind and decided that was not the path she wanted. Instead she started doing work on commercials and took jobs as a hand model - including a stint poking the dough boy in the Pillsbury Dough Boy ads. Living in California, Sbrocco spent a fair amount of time exploring Napa, Sonoma, and Santa Cruz. It was then that she discovered her passion and fell in love with the world of wine. Sbrocco went on to help create a website about wine for the New York Times Company that essentially launched her wine career.
OF NOTE
Leslie is a highly respected judge for several of the largest domestic and international wine competitions including the Concours Mondial, the Argentina Wine Awards, and the San Francisco and Los Angeles International Wine and Spirits Competition.
PERSONAL
When asked what she's like off-camera and in person, Leslie explains, "I like to think I'm the same, but I'm definitely a little crazier and even more gregarious in person. I've had friends say they watch me on the show and call it "Leslie Lite" because I tend to be more of a comedian in person. I try to keep my racy mouth in check, too, when doing the show except between takes when my bawdy humor takes over."
NO JOKE
As host of the PBS series Check Please!, Sbrocco has won a prestigious James Beard award, three Taste awards, and three Emmy awards. Her first book, Wine for Women, won the illustrious Georges Duboeuf Best Wine book of the Year award. She is currently working on her third book, Adventures of a Thirsty Girl.
VITAL STATS
FULL NAME: Leslie Sbrocco
NATIONALITY: American
OCCUPATION: Author, Speaker, Wine Consultant, Television Personality
RESIDENCE: Sonoma County, California