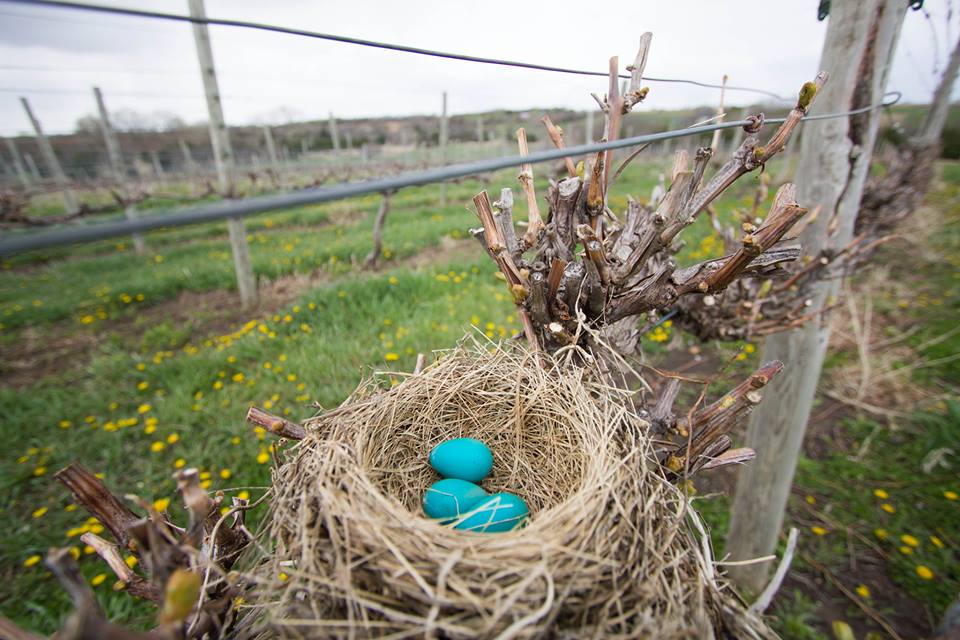 There a lot of wine between the coasts and even Nebraska is no exception. Interested in drinking local? Between wineries and tasting rooms, you've now got over 35 options, according to Mark McDonald, writing in the Lincoln Journal Star. About a half hour from Lincoln, the town of Ashland offers a couple wineries highlighted by McDonald: Glacial Till Vineyard and Cellar 426. Both specialize in hybrid grapes, with the former offering dry versions of Chambourcin, Frontenac, and Seyval Blanc, while the latter offers more blends that skew to having some sweetness. Oh, and Cellar 426 also has two winery dogs named Rocky and Apollo. (Awesome.)
McDonald also travels to Raymond, not too far north from Lincoln, for a visit to WindCrest Winery. Interestingly enough, in addition to a range of wines made from grapes, they offer cherry wine made in a dry, semi-sweet, and dessert style.
What is your experience with wines made from hybrid grapes and different fruits, like cherries? Are these wines popular in your neck of the woods, or do you stick to Cabernet and Chardonnay?