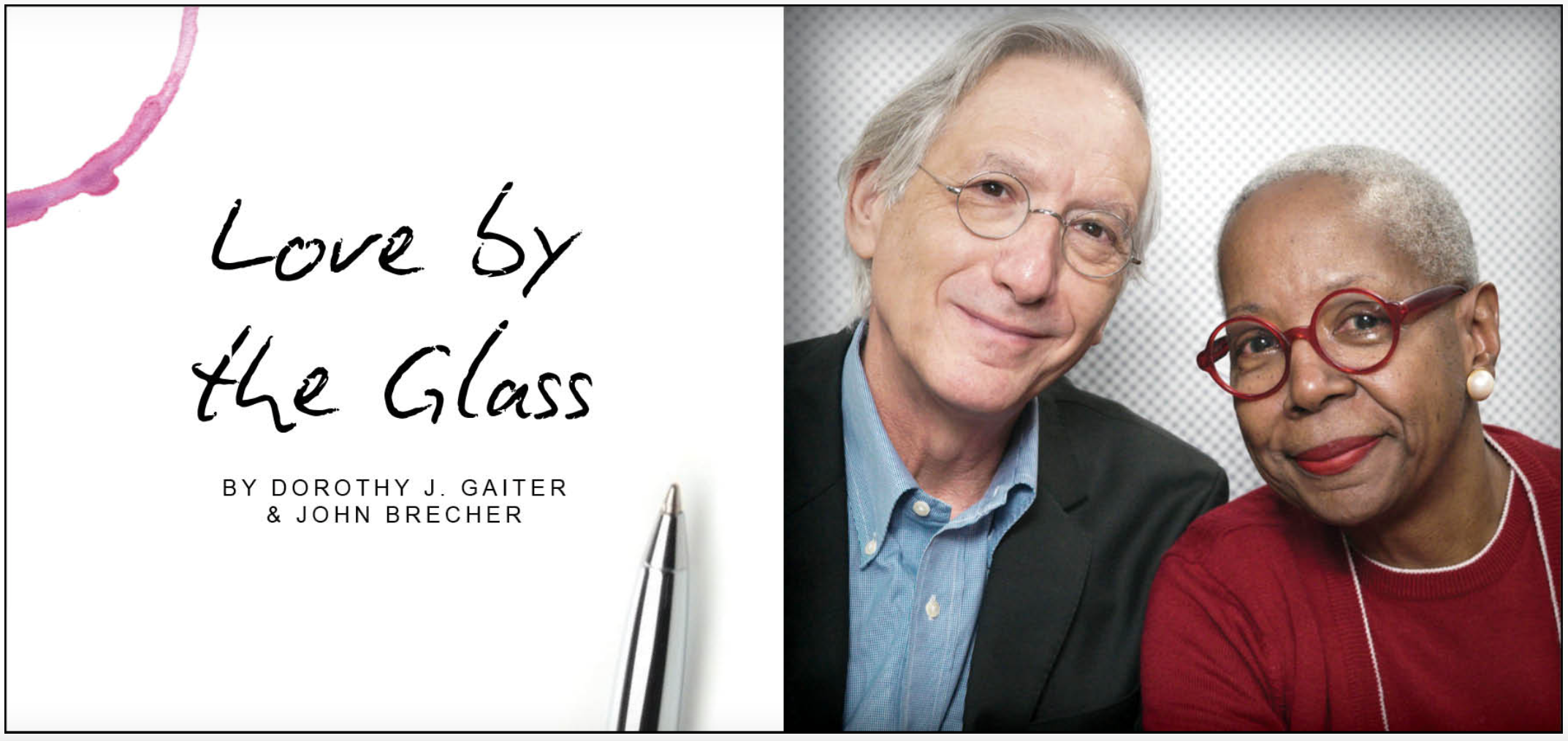 Iris Duplantier Rideau is a legend and, at 85 years old, is finally getting the attention she deserves. She is Creole, born in New Orleans of mixed cultures and race; became a prominent businesswoman and social activist in Los Angeles; and then opened Rideau Vineyard in the Santa Ynez Valley of Santa Barbara, becoming the first Black woman to own a commercial winery in the U.S.
She also happens to be charming, funny and deep. But, despite all of that, she seemed a bit off the radar after she sold the winery in 2016 after 20 years. The murder of George Floyd in 2020 and the resulting racial reckoning that is underway is changing that. Rideau is finally being celebrated widely not only as a pioneer but also as an empathetic, savvy entrepreneur whose award-winning winery became a master class on inclusivity.
Last year, Rideau and Dottie were honored in Atlanta by the Hue Society as legends. Now Rideau has written her autobiography, "From White to Black: One Life Between Two Worlds," which will be published on Juneteeth – June 19, celebrated as the day slavery ended. The book, which will be available through Amazon, bookstores and Rideau's website, irisrideau.com, is at once deeply painful and profoundly uplifting (Dottie has written a comment for the book jacket based on a review copy).
We recently conducted a Zoom call with Rideau to talk about gumbo, hospitality and how the wine industry can move ahead on issues of diversity and equity. As we talked, we sipped Rideau's Château Duplantier Cuvée 2014, a Rhône-style blend from the last vintage she made before selling the 9,000-case winery. It was beautiful – round, earthy and complex. The Gauthier family that purchased Rideau Vineyard, which sells most of its wines directly from the winery, kept Adrienne St. John, the winemaker since 2014, and the winery's name. This interview has been edited.
Grape Collective: We were trying to remember when we dropped in on your winery and there was some big event going on and your people were so well-trained that they just rolled with it.
Rideau: Thank you for saying that because that's one of the things I insisted on. I was on the floor with them for years because I wanted them to learn my Southern hospitality in case I wasn't there to represent me the way I wanted to be represented.
Grape Collective: You started your winery in Solvang in 1997?
Rideau: I bought the property in '95, but I opened my doors in '97. I had a lot of renovation to do because the house was a Santa Barbara County historical landmark on the 23 acres that I purchased. But it had been abandoned for 10 years. And so it needed a lot of work. I mean a lot of work, but it was great. I loved it. And I built the winery while I was restoring the house and I planted the vineyard -- both upper and lower vineyards -- a year later. I had it for 20 years and it was absolutely the best chapter of my life.
Grape Collective: Before your winery, you were also a serious business person in LA. in insurance and financial securities. You did the pension plan for the city of L.A.
Rideau: And then I had helped Mayor Bradley establish the affirmative action program. So we were securing contracts for other women and minorities at the time.
Grape Collective: And you were still kicking open doors.
Rideau: I was still kicking open doors, but when Bradley left, the administration changed. The political winds got very hot and I was fighting for my contracts as well as all the other contracts we had secured for other contractors. So it was beating me up pretty good. And I said, you know what? I need to get out of here. That was after 30 years, by the way.
Grape Collective: So you drove up and found something.
Rideau: I drove up the 101 all by myself, sitting in my car on weekends and saying, "I want to live north of L.A." I don't know where that is, it just needs to be north of L.A. So it took me a year because I was just casually looking and enjoying the ocean on the 101 off of Ventura. And finally I hired a real estate broker when I got serious. And he took me down the 154 freeway past Cachuma Lake. And it opened up to the valley. And when I saw these beautiful hills and vineyards, I went, this is where I'm going to live the rest of my life. I had no doubt about it. Didn't know a soul.
Grape Collective: You know, the old expression is the way to make a small fortune in wine is to start with a large fortune. What were you thinking?
Rideau: I kept saying, "Okay, God, you're taking me here. You know, don't let me go." I was really trusting. I feel like I was divinely guided. I'm very spiritual. I don't belong to a religion per se, but I do believe that I could not have done everything I did without my higher self or my higher God, whatever you want to call him, her, she, whatever. Because I was a single woman and I was taking on all this. And it [the wine industry] was at the time still a rich White man's world. And being the first woman of color, being the first Black woman, it was challenging to say the least. So the winemakers just didn't believe I was going to make it. They kept saying, "She's not going to make it." And I'd go, "You don't know who you're talking about."
But you know what, one of the things I want to share with you is one of the things that I always did was to hire the best. I hired the best winemaker at the time, Rick Longoria. I didn't know anything about winemaking, of course, but I wanted to hire the best winemaker. When my land use consultant introduced [Longoria], he's married, lovely lady. But they weren't sure about this city girl coming, starting to make wine. Anyway, we met for quite some time. Finally, we were getting along very well and I made my gumbo and invited them to my home. And he brought over his Blues Cuvée that had a Black guitar player looking like B.B. King on his label. And I went with that. OK. That's another sign.
Grape Collective: We read that you fell in love with an '81 Châteauneuf-du-Pape and that's why you planted Syrah.
Rideau: Exactly. I planted all Rhône varietals. So I planted Syrah, Mourvèdre, Grenache and Viognier. [The vines came from Tablas Creek Vineyard's nursery, which propagated vines from its partner, Château de Beaucastel in southern France.]
Grape Collective: Your Viognier is also stunning.
Rideau: I planted six acres of it on the front of the vineyard and I had winemakers coming to my winery, tasting my Viognier. Vineyard growers, wine growers, purchasing my Viognier because back in those days it wasn't very popular. Nobody knew what Viognier was.
Grape Collective: George Floyd's murder affected us all and you've been sought out more than you have in the past. What's going on here? What's happening?
Rideau: When I have Zoom meetings or interviews or people in the wine industry, the conversation always goes back to race. And I think it's because people want to know now. They want to know what we had to overcome, what we endured, what we accomplished. And I had one wine writer say to me, "I really apologize to you, Iris." She said, "It was not that we were prejudiced. It was just that we hadn't even thought about your race." Which may have been even worse. And I said to her, "Now you know, now it's up to you because we're getting tired."
So I do believe that it is changing. And I believe she was very sincere. And we both had tears in our eyes when we had that conversation. So I think that absolutely George Floyd's incident, it changed the world. I mean, it wasn't just America looking at this situation, this man dying for nine minutes with a police knee on his back and his shoulders and his neck, it was the world.
Grape Collective: What can the industry do to get away from that White man's rich elitist image that it's cultivated for so long?
Rideau: Good word, because it has been for many, many, many years. First of all, as you were saying, it takes a large fortune to make a small one in the wine business. So financing, capitalizing your product is especially difficult for us as Black people. You know, when I first started my insurance agency, 1967, I went into the commercial lines. And there were so few Black-owned companies. I mean, we had a hair product company. We had Shindana Toys. I don't know if you guys remember Shindana Toys, but it was a spinoff of Mattel. They were the first company to make [an authentic] Black doll. They're no longer in business, but they were my client until I retired from business. I was very proud of them. So for the very first time Black children could hold a Black doll and that was late '60s. So pull forward here, the wine industry requires much more capital, as I said already. But we have a culture to offer as Black people.
We can certainly not just focus on the Black community. We have to focus on both. And I did that. I knew there were only 2% Black people in this valley. So it was essential that I made the other race, whatever it was, comfortable in my tasting room, allowing them to get to know me. And I think my Creole heritage automatically did that. And then Black folks started coming and mixing, and I would see this all the time. I would see people crossing my tasting room floor to meet each other. And there's nothing like a glass of wine to break down barriers. Whenever you talk to people, there's always something that you have in common. I would hear them saying, so what school did you go to? Oh, you grew up in L.A.? Oh, what school did you go to? And they'd say, oh, I went there too. Oh, really? What year? And the conversation went from that. And so that's what I think it is. I think we just need the time and we certainly are doing it now to create an atmosphere that allows for everyone to be comfortable, certainly over a glass of wine.
Grape Collective: Wineries that are owned by White people and whose clientele is overwhelmingly White have reached out to us and said, "I want to become more diverse. I want a broader base of customers. What should I do?" If they came to you, what would you say?
Rideau: Here's what I did. When the Black folks realized I was here, they were coming out on buses from Los Angeles. And these were all the people that were in my community, in my social circle, that came to see me. I would teach them how to hold the glass, to swirl, to smell, all of that. And I'd say, "Now, when you go to the next winery, make sure you do it right." But not only did they do that, they went to the wineries, but they also went to the restaurants in Solvang, and everybody received them with open arms.
So I think it's important for those winery owners, the White winery owners, to reach out to the Black community, To advertise, just like we're seeing commercials right now on TV -- not that they can afford to do that, but they can afford to do other types of advertising that would include a Black face and a White face. So that's letting the Black community know that they're welcome. And that's what we have to feel. We have to feel welcome.
And I had a [White] winemaker come up to me and she said, "Iris, you have no idea what you did for this valley." And she was talking about all the Black people that came… And so that's what I would say to White winery owners. If they really want to incorporate the Black community and introduce them to their wines, they need to reach out to them. And then they'd say, well, how do you do that? Hire Black people. They'll bring their Black friends. When I first started, I certainly couldn't find a Black winemaker and very few people in my tasting room. Now half of them are Black. And so the same thing would happen. And it has happened in this valley, by the way -- there's several White winery owners that have Black staff in the tasting room. And so how do they find them? They go to the Black communities and post signs at the market looking for tasting room staff and they can even say, you don't need to know about wine, we'll train you. That's reaching out.
Grape Collective: After you sold your winery, you threw yourself into your book project, "From White to Black: One Life Between Two Worlds."
Rideau: It was difficult to write. It really was. But it's like a catharsis. It's like going to the therapist only better because you're just talking to yourself about subjects that you never spoke about before. And it's allowed me to now be able to talk about them, the experiences I had. As matter of fact, I was a keynote speaker at a large event just last Thursday. It was honoring 50 corporate women. They were CEOs and CFOs of major corporations, banks and so forth. And I told them my story, New Orleans, having to pass [for White], living through Jim Crow. And my staff had never even heard that before.
Grape Collective: What would you like your legacy to be?
Rideau: First of all, I want my children to know that they can be whatever they want to be. And that's always been my goal for them and other people's children. I want that book to affect young people -- let them know that no matter what the adversities are, you can get through them. And not only that, I believe that my adversities drove me and you can either let them drive you up or let them drive you down.