Our article introduces you to three important women in two of Italy's southern wine regions, each with different winery positions, but all working in regions less familiar to many lovers of good wine. The women are Ilaria Petitto, the CEO of Donnachiara winery in Irpinia, located east of Naples; Teresa Bruno, the owner of the Petilia family winery, also in Irpinia; and Barbara Tamburini, a consulting winemaker associated with a number of well-known wineries in various regions of Italy and now the head winemaker at Duca di Salaparuta in Sicily.

Ilaria Petitto and Teresa Bruno are playing a central role in bringing Irpinia and its signature wines to the attention of the international wine world. Their intelligent and dynamic efforts have demonstrated the enviable potential of Irpinia by focusing on the region's indigenous grape varieties derived from the famous appellations of the Avellino area, which include Fiano di Avellino DOCG, Greco di Tufo DOCG, and Taurasi DOCG.

Irpinia is an ancient region of southern Italy renowned for its high-altitude vineyards, volcanic and lime/clay soils, long growing seasons, and diurnal temperature variations. The region is undergoing significant revival following a devastating earthquake in 1980 and significant previous hardships. As an appellation in the Campania region, it received DOC status in 2005. Irpinia is home to the renowned Greco di Tufo, Taurasi, and Fiano di Avellino DOCGs and the Irpinia Aglianico DOC. Its key grape varieties are Greco and Fiano, sources of white wines, and Aglianico, which yields a red wine.

Ilaria Petitto, CEO, Donnachiara Winery

"Our grape(s) are very ancient and rich of history...each of them has character."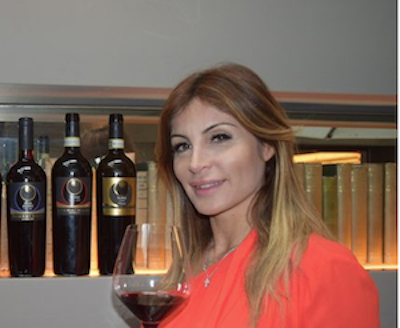 Ilaria grew up in a family with a long history of farming. The Petitto family has been growing indigenous grapes in the town of Montefalcione for many generations and had been selling their grapes to local winemakers. Chiara, her mother and the niece of Donna Chiara Mazzarelli Petitto, was producing wines on a farm that she had inherited from her grandmother. In 2005, she decided it was time for the family to produce their own wine and established Donnachiara winery, dedicated to her aunt, Donna Chiara Mazzarelli Petitto. Ilaria, the only daughter, studied law but decided to give up her career as a lawyer in 2007 to dedicate herself to developing grapes and supporting the family endeavor.
(Ilaria Petitto)
As CEO, Illaria focuses on quality, eco-sustainability, and capitalizing on the richness of the region's native vines and unique varieties. Similar to other regions focused on its typical varietals (e.g., Barolo and Barbaresco in Piemonte and the Sangiovese-based dry red wines Chianti and Brunello in Tuscany), Campania is focused on its Fiano, Greco di Tufo, and Aglianico, all of which are ancient varietals.

The Wines. Donnachiara is a small family-run operation, currently making 200,000 bottles a year, 60% of which are exported globally. It produces Irpinia's three DOCG wines, viz., Fiano di Avellino, Taurasi, and Greco di Tufo, as well as the traditional Aglianico and Falanghina wines.

The winery is only 12 years old and already has a history of crafting wines of great elegance and structure, as reflected in its excellent ratings from wine critics. As examples, Donnachiara received the coveted Tre Bicchieri award from the Gambero Rosso in three consecutive years: its Greco di Tufo in 2018, its Aglianico in 2019, and in 2020, its organic-certified Fiano di Avellino. The 2019 Donnachiara Irpinia Aglianico was also noted by James Suckling, who described the wine as "Warm, elegant and persistent with a great structure. Layers of ripe plums, orange peel, sweet tobacco and licorice on the nose. Smoke, ash, some tar and cedar, too. It's full-bodied with firm but smooth tannins." Having recently enjoyed this wine, we are in total agreement with his assessment.

Winesearcher lists Donnachiara Irpinia Aglianico among its more popular wines. Raffaele Vecchione of WinesCritic.com describes the 2018 Donnachiara Irpinia Aglianico as "a beautiful wine, correct and stylish."

Teresa Bruno, Owner, Petilia Winery

"We want to protect the future for these historical varieties like Greco di Tufo, while making wines that young people who share our love of the land will appreciate and enjoy."


Teresa Bruno and her brother, Roberto Bruno, are the owners of Petilia winery established in 1999. Teresa, who also works in the vineyards, manages sales and marketing, and Roberto is the winemaker. Both are dynamic, hard-working, and totally committed to the grapes they farm organically and the wines they produce with minimal intervention.
(Teresa Bruno)

According to its website, the Petilia story started in 2000 when Roberto and Teresa participated in Vinitaly, presenting the 1999 vintage, their first. "We were two young siblings, full of enthusiasm and fears." Now, 20+ years later, they have gained the invaluable experience they needed to produce wines that fully embody the tradition and the uniqueness of their territory.

Petilia cultivates a variety of indigenous grapes, including Greco di Tufo, Fiano di Avellino, Aglianico, and Falanghina, on the winery's 20 hectares of vineyards. They continually update the vineyards and the winery according to best contemporary practices, and they are committed to growing grapes with ancient, sustainable methods of cultivation, minimum intervention, and maximum respect for natural processes. Their mission is to collaborate with nature. Teresa and Roberto believe in the principle that life on this earth is a matter of love.

The Wines. Similar to Donnachiara, Petilia is small, family owned and operated, and produces Irpinia's three DOCG wines, i.e., Fiano di Avellino, Taurasi, and Greco di Tufo, as well as the traditional Aglianico and Falanghina wines. Its wines are viewed as excellent representations of Irpinia as well as excellent expressions of minimal intervention winemaking. In January 2022, Dark Star Wines — a leading importer of estate, sustainable wines from Italy — announced that it will import wines from the "dynamic, award-winning winery, Petilia." (Dark Star Wines works with family-owned wineries that use estate-grown fruit and offer excellent wines and good value.)


Petilia's Greco di Tufo wines, for example, receive consistently high ratings from wine critics. We greatly enjoyed our own tasting of the 2019 vintage of Greco di Tufo, made solely from this varietal, and found it to be a pleasing well-balanced, elegant wine with a distinct structure, a lovely golden color, and the bright scent of orange blossoms. On the palate, the wine was medium- to full-bodied, relatively high in acidity, and showed characteristics of spice, herb, and citrus. Overall, it is an excellent example of this varietal!

Barbara Tamburini, Winemaker

"I would argue that the quality of the wines I produce is often my best business card."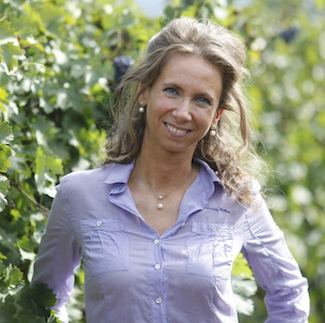 Even as an adolescent, Barbara Tamburini, the newly-appointed head winemaker at Duca di Salapurata, knew she wanted to be an enologist. As she says, "This was in line with my desire to go into a profession that did not force me to give up being outdoors and would allow me to have a connection with people who could help develop my intellectual and cultural enrichment." To turn this goal into reality, she first earned a University Diploma in Food Technology in 2000 from the University of Pisa, majoring in Viticulture and Oenology. This was followed two-years later by an advanced degree in Viticulture and Oenology there.
(Barbara Tamburini)

While in school, Tamburini completed internships with various wine producers in Tuscany and initiated her work as a consultant in the region. Her role as a consultant has now grown to include more than 15 producers located in Umbria, Piedmont, Lombardy, Emilia Romagna, and Sicily.

Her approach to winemaking is embodied in her own words: "My philosophy has always included a balanced combination of tradition and modernity. In nature, as in life, nothing is ever taken for granted. I never fail to remind myself and those around me of this. Nothing must be left to chance and requires great attention to technical details to help make the difference. Wine must be followed and as it sends signals, you must react to them, understand them, and not let them escape."

The Wines. Tamburini's prowess as a winemaker is reflected in the range and number of awards she has received. In 2015, she was named "Regina del Merlot," the Queen of Merlot. In an interview following the award, on being asked how she came to be named Queen, she said, "I was awarded the "Premio Protagonisti Eccellenti" in 2015 at the important national oenological competition Mondo Merlot, because 7 wines produced by me had reached the podium for 5 consecutive years!"

She also received the Golden Pegasus award in 2020, the highest honor in the Tuscan wine world. Crowning her many achievements was being named recipient of the Giacomo Tachis award in 2019 as the Best Winemaker in Italy; it is sponsored by Bibenda, the Italian wine guide from the Italian Sommelier Foundation.

Duca di Salapurata, located in Sicily, produces a number of wines of note, including those crafted from Nero d'Avolo and Nerello Mascalese, among other varieties. The winery is especially known for its Duca Enrico, also crafted from Nero d'Avolo.

We recently enjoyed two examples of Duca di Salapurata's wines, the 2018 Duca di Salaparuta Nerello Mascalese Vajasindi Làvico Sicilia, and the 2019 Duca di Salaparuta Nero d'Avola 'Passo delle Mule'. The former is crafted from fruit produced at the Vajasindi estate on the slopes of Mount Etna. Medium bodied on the palate, the wine is light ruby red in color and has an aroma redolent of black cherry. The 2019 Duca di Salaparuta Nero d'Avola 'Passo delle Mule' is produced from fruit grown in the central portion of Sicily. Intensely ruby red in color, we found it to be fruit forward with aromas of red fruit, full bodied and velvety on the palate, and having a long finish characterized by pleasant tannins.

In Closing

Let us toast these three inspiring and iconic women and wish them well! Without exception, they love what they do, care deeply about preserving the land, and see their work as a way to elaborate authentic wines that reflect the terroir of the vineyard from which the fruit is derived.









Author Bios: Lucia Albino Gilbert, PhD, and John C. (Jack) Gilbert, PhD, both professors, have had long and distinguished careers at The University of Texas at Austin and Santa Clara University and are widely published in their fields. Their research on facilitating women's career success in male-dominated scientific fields such as winemaking combines Lucia's academic field of Psychology and John's academic field of Organic Chemistry. They can be reached at [email protected]. Their research website is Women Winemakers of California and Beyond.

Material for this article came from the winery and winemaker websites, the book, Opus Vino (2010), Jim Gordon (Ed.), published by Dorling Kindersely. NY, NY., and on-line published interviews. The photo of Ilaria Petitto is courtesy of https://www.wagmag.com/tag/ilaria-petitto/, and that of Teresa Bruno of
https://charlesscicolone.wordpress.com/2020/02/19/woman-in-wine-part-ii-teresa-bruno-of-petilia/.