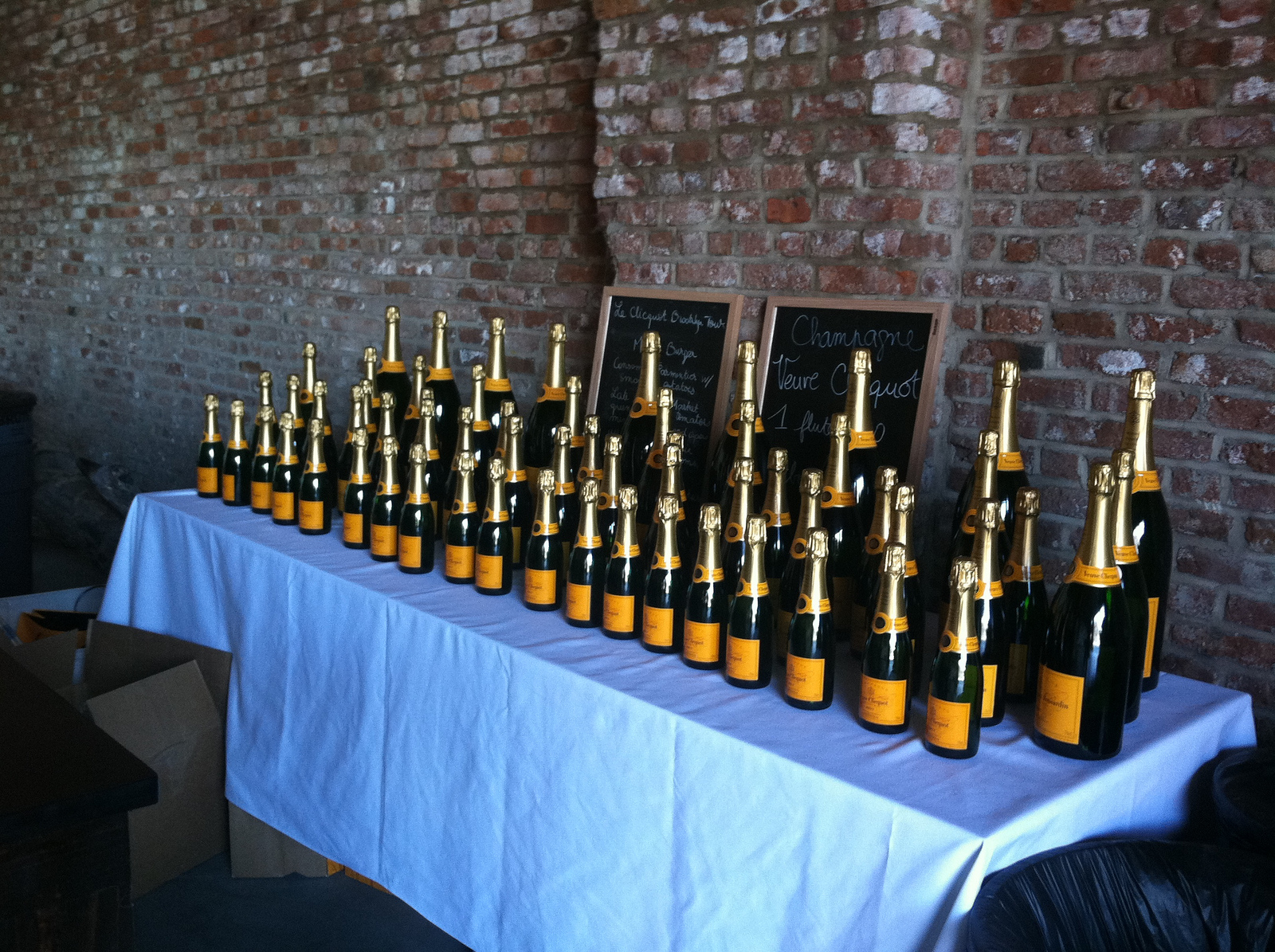 Is their anything sadder than a disappointing bottle of Champagne? How can your tried-and-true favorite bottle lack that sizzle you've come to expect? Maybe the bottle itself is to blame. You've just bought a puny, regular-size one and it won't do. Don't believe me? Fine, I don't blame you. But let's find out what Cyril Brun, the Senior Winemaker for Veuve Clicquot, has to say.
"People expecting a bit more from a bottle of Champagne should upgrade to a magnum," Brun tells The Drinks Business. Boo-yah!
Since a 1.5L holds two times the amount of a standard bottle, but with the same size neck, freshness sticks around longer as there is a greater liquid-to-oxygen ratio inside.
Though the production of non-750ml bottles of Veuve Clicquot is only seven percent, that's up from five percent just 15 years ago. Brun says it has a lot to do with nightclubs wanting magnums, but maybe more people are just demanding freshness that just so happens to come in a festively-sized package.