The Kozlović winery started production in 1904. Today they are one the leading producers of Malvazia Istriana on the Istrian Peninsula in Croatia.
Kozlović's excellent Malvasia Istriana was recently praised in The Guardian. "Malvazija is at its best in the Croatian part of Istria, the peninsular that juts out into the Adriatic. It makes wines that have the elusive ability of combining ripe summery stone fruit, citrus, herb and fennel-like greenness – a combination you find in Kozlovic's excellent example which, like all the best malvazija, goes well with fish."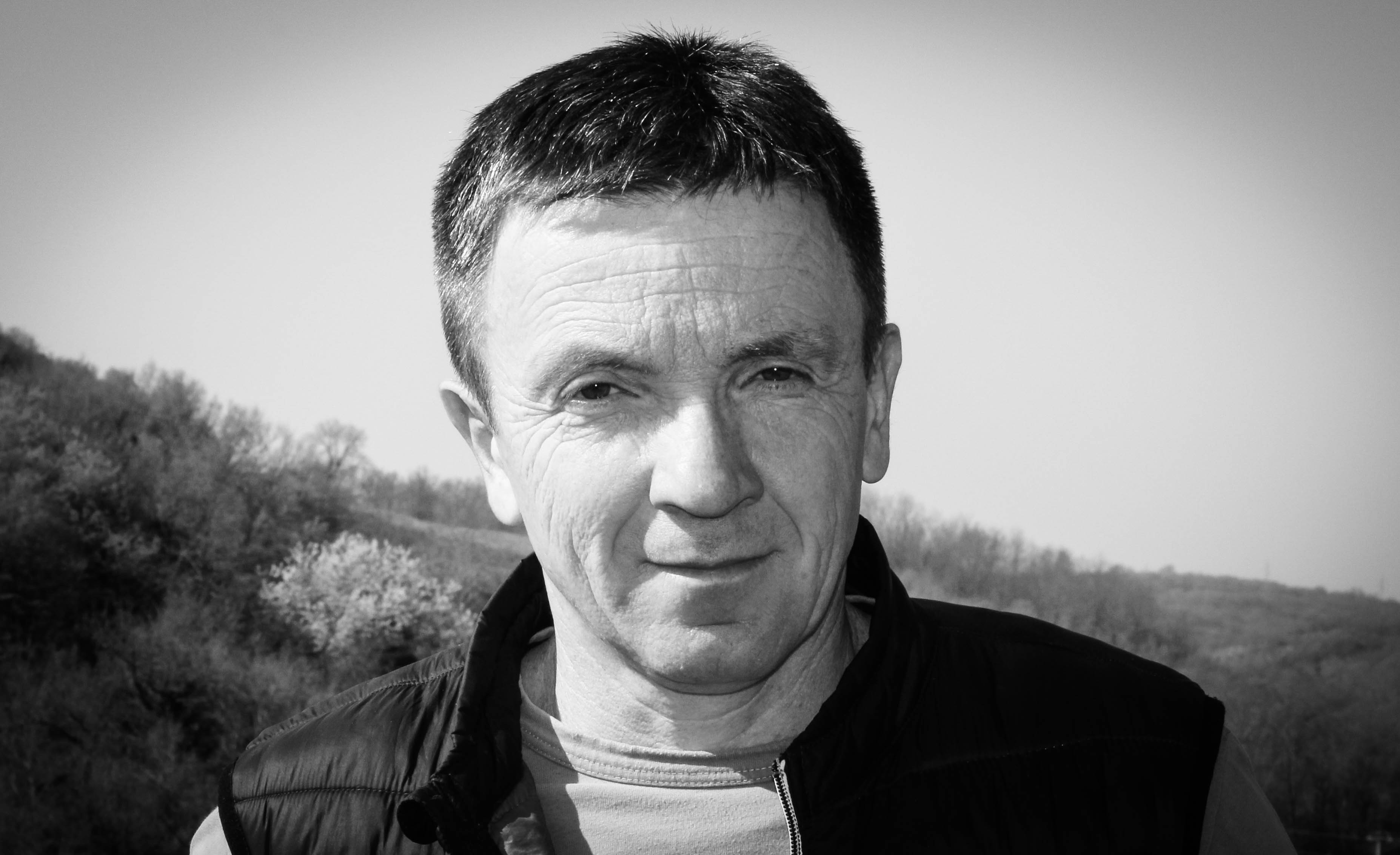 Grape Collective talks to Franko Kozlović about how his family winery succeeded amidst the chaos of Croatia's political troubles and what makes Malvazia Istriana one of Croatia's great wines.
Christopher Barnes: Franko, tell us a little bit about the Istrian Peninsula, and the wines that are made here.
Franko Kozlović: Istria has a great history. We are part of the Mediterranean, and our history dates back thousands and thousands of years. We are part of a very, very ancient wine world. Unfortunately, in the last 50 years or so, we were not as lucky as some of the other regions like, Italy, France, or even Greece. We passed through a period of socialism, and in a certain way, socialism kills the small producers, and everything stopped for many years.
We restarted the story in the '90s, with new politics and a new Croatian government. We restarted the story of winemaking and the relatively unknown wine varieties, because during socialism, we had big cooperatives making bulk wine, mainly white and red. In the restaurants, it was the same story, white and red. We have both, and it was not so funny. We spent the last 20 years or so working on the wine story, working with restaurants, doing a lot of tastings with sommeliers, with journalists, and others. It was a very, very nice period.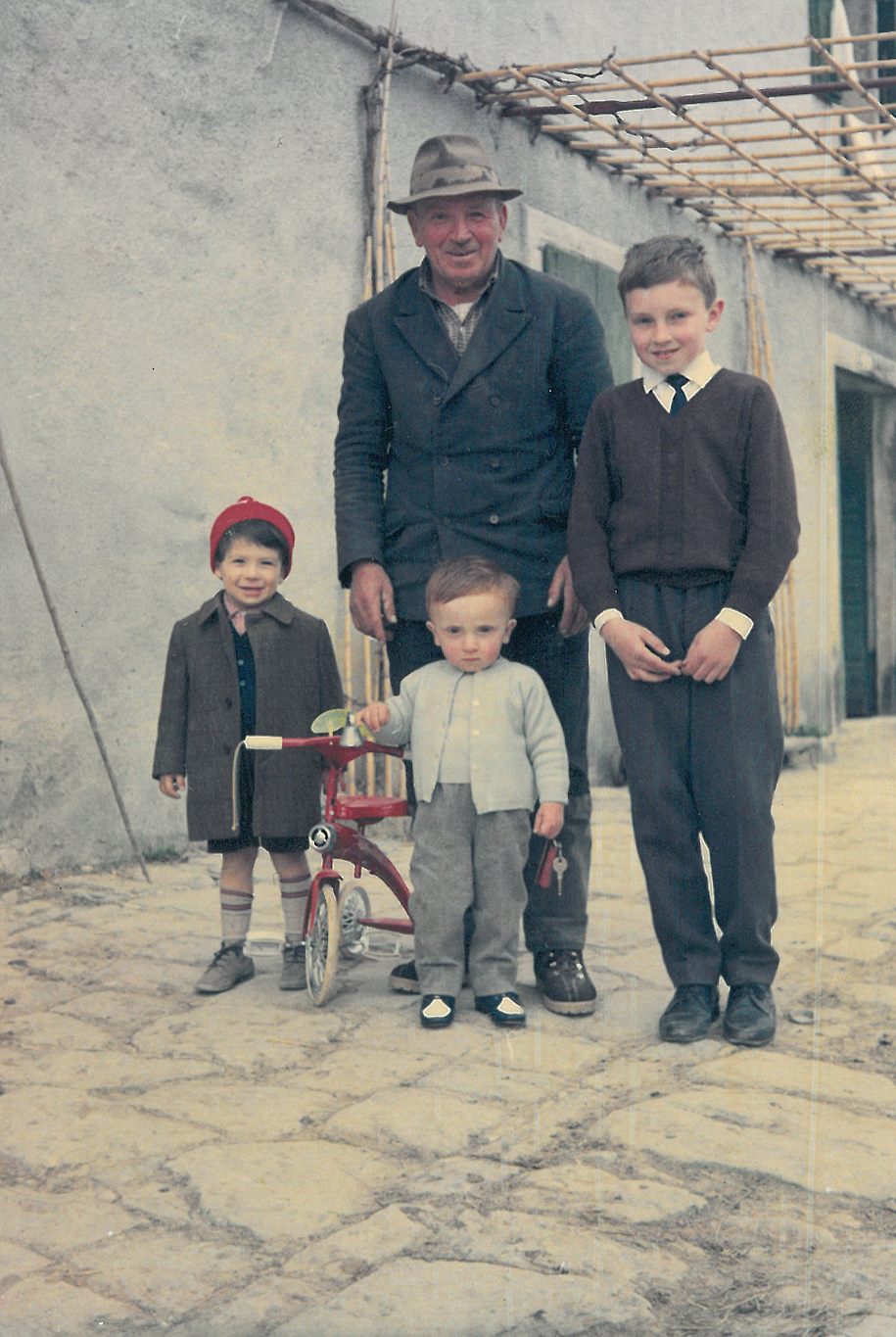 In terms of socialism, what happened? Did communism occur suddenly and everything changed immediately? Or did it take some time? How did it affect the wine industry?
In the last hundred years or more, during the Austro-Hungarian Empire, wine growing and wine production in Istria was on the top, more than 10 times than today. Wine production was very important because, as part of the Austro-Hungarian Empire, politicians took great care of the wine-producing regions. Istria, of course, was very interesting because of its climate. Today, the climate has changed and the story's not the same, because we now have pretty good wines in the north, but that's another story.
After that, between the two world wars this territory was part of Italy. Italy was not interested in our wine because Italy itself is a big wine producer. Wine production started to go slowly down. After the second war, Yugoslavia, with its socialist government, absolutely didn't care. They copied a kind of Soviet motto. Big cooperatives producing enormous quantities of wine. They were producing wine by the plan. This year, this quantity. Another year, another quantity. You were not allowed to speak about terroir, quality, different varieties, nothing. Small producers were allowed only to produce fewer than 10 hectares, but nobody had 10 hectares in the region. They just had to sell grapes to the cooperatives. Every grape was the same price. We had a small, very particular variety of Moscato in this region, and it disappeared. During the '80s we took the last few vines and replanted them to revive this wine.
Slowly people just stopped producing. It was pretty bad time for winemaking. During the '90s, Yugoslavia just finished the history, and we restarted with a new government. There were some years of war. It was not so happy—to work and to start. It was just about the time I started to produce, and we started to copy a little bit of the local regions. The Friuli, the Collio from Friuli, Goriška Brda from Slovenia. It's interesting and it's possible to make a good bottle of wine for the new market.
It was a process with the sommeliers. We began by inviting the sommeliers from Italy to teach us, and our waiters, and our chefs. We organized tastings at wine fairs in this region. After some years, some new guys just rose up and started to do the same thing. In the very beginning, there were three, four of us with a vision to make this new step in winemaking. In the next five, six, seven years, another 10 guys had approximately the same idea. It was the time of controlled fermentation, stainless steel, because we were just introduced at that time to this new technology. It was very important for the whites, for the Malvasia Istriana. At that moment, we made a big, big step in a new approach and better quality.
In the second decade, another 20, 30 young guys joined in, and now we are more than 120 producers in Istria. Everybody's producing Malvasia Istriana because it's a must. If you are in Istria, you have to produce it. Also, people who come here have to taste it because it's part of our gastronomy—our philosophy. We are very lucky to have a variety that is so deeply connected with the region. It's something that is absolutely original.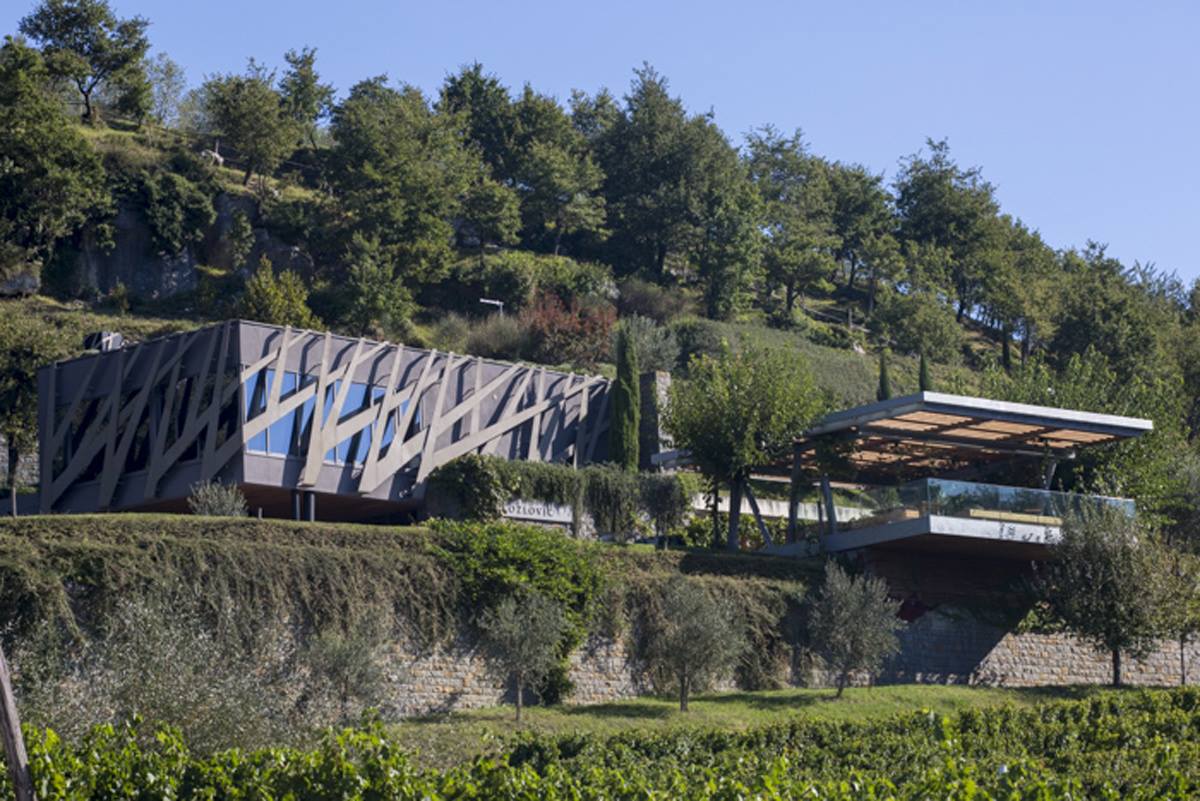 In this part of the country, were you very affected by the war? Were there a lot of problems here, or was it a little further south?
It was not really a war situation in Istria, but once your country is at war with someone...
It's a big deal...
Yes, you are part of it and they come to you and you have to have the uniform, and you have to be on standby, from time to time, to go somewhere. It was a pretty uncomfortable time.
Four, five, six years. But after that…People like change, and once you have some new wind, changes happen, and people feel free to invest, feel free to change their style of life. They used to spend much, much, more in restaurants, experimenting with new approaches to food and wine. It was a very interesting time because during the war, or after the war, you had a situation where you have a lot of money, also, circulating. You don't know exactly where the money came from, but it's a nice time. Problems began some years later because once you realize that this situation is not real, and that you are spending too much and you have to stop.
This happened in 2009 when all the markets fell, and we started with this investment in 2008. We were in the middle of the construction, and everything was pretty sad. Everyone was just closing in this world, not spending too much, not investing, and we were a little bit worried. But our position on the Croatian market was pretty strong at that time because we spent 10 years or more before, building a good reputation between the best producers in Croatia. It was important for us because we survived this hard period because we had just enough.
In the last three or four years, slowly everything is starting to rise. Tourism in Croatia is very, very important for us, and we have better and better offers on the coast with good hotels, and good restaurants. That is very, very important for the wine industry.
I think we have a great opportunity. People come for the weekend because we are a very nice weekend destination from Austria, Italy, and Germany. We are in the middle. It's just two or three hours by car to come to Istria. Once people realize that on Friday, they can have a nice weekend trip, they just drive and enjoy good restaurants, traveling a little bit, tasting olive oil, truffles, and good wine. People just want to have a gastronomic experience in a beautiful environment.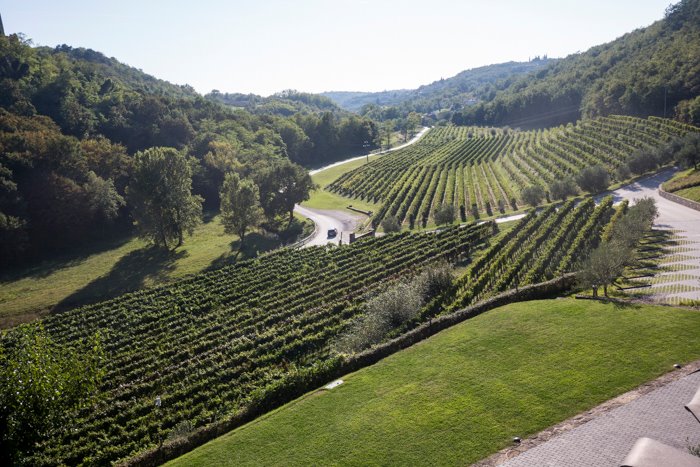 Franko, tell us a little bit about the terroir in Istria. What are the different soil types that you can encounter here, and how are they related to the different grapes that you grow?
The easiest way to understand it is to compare Istria to Friuli. Friuli's also famous for whites, and we are similar. One difference is that on the coast, we have red soil. Istria has mainly red soil but also white soil. The white is in the hills where we are, and it's also very, very good, especially because it gives the whites more freshness. The wines are pretty aromatic. It has to do a little bit with the continental part of Istria and the influence of the sea.
It's always a very nice joke describing the different microclimates, because moving 200, 300 meters left, or right, up or down, it's completely different. When discussing microclimates in Istria, you have a lot of different small areas producing differently. This is the beauty of the wine. We are mainly divided in Vale region, Momjanregion, and Poreč. But inside this small region, you have very, very small areas that are known for their good reputation for wine. Over the years whether producing wine with the technology or no technology, from different plots, from that area, that vineyard, that part of this hill, every year, something is different. It's better. This continues to go on today, because it's very hard to measure, to say what factor is influential. Is it the temperature, the wind, or is it really the soil? It's all together, and it's that nice mixture that goes into the wine.
Great! Franko, tell us a little about the indigenous grapes in Istria.
The most important variety in Istria is Malvasia Istriana. It's the typical variety we have in our vineyards. More than 70% of the wines here are Malvasia. When you talk about wine, you are talking about Malvasia in Istria. The second grape is Teran. It's a typical red variety. In this small area, we have Moscato. It's called Moscato di Momiano, or Moscato just from this region. It's also regulated like DOP. To us, it's a very, very important variety because it was on its way to disappearing. We saved the last plants 20 years ago and we started replanting this variety.
How would you describe the flavor or the taste of Malvasia Istriana?
We usually mention the acacia flower and acacia honey. From time to time, you can sense a little bit of herbal Sauvignon; it's a very nice variety. We are lucky because it's very easy to understand, the Malvasia. It's like a Pinot Blanc, a kind of mixture between Chardonnay and Sauvignon. This is the reason why we don't have any problems offering our Malvasia to people who have never tasted it before. It's a wine that is not too aromatic, it's not too fresh, not too acidic. It's very, very nice to pair with Mediterranean food.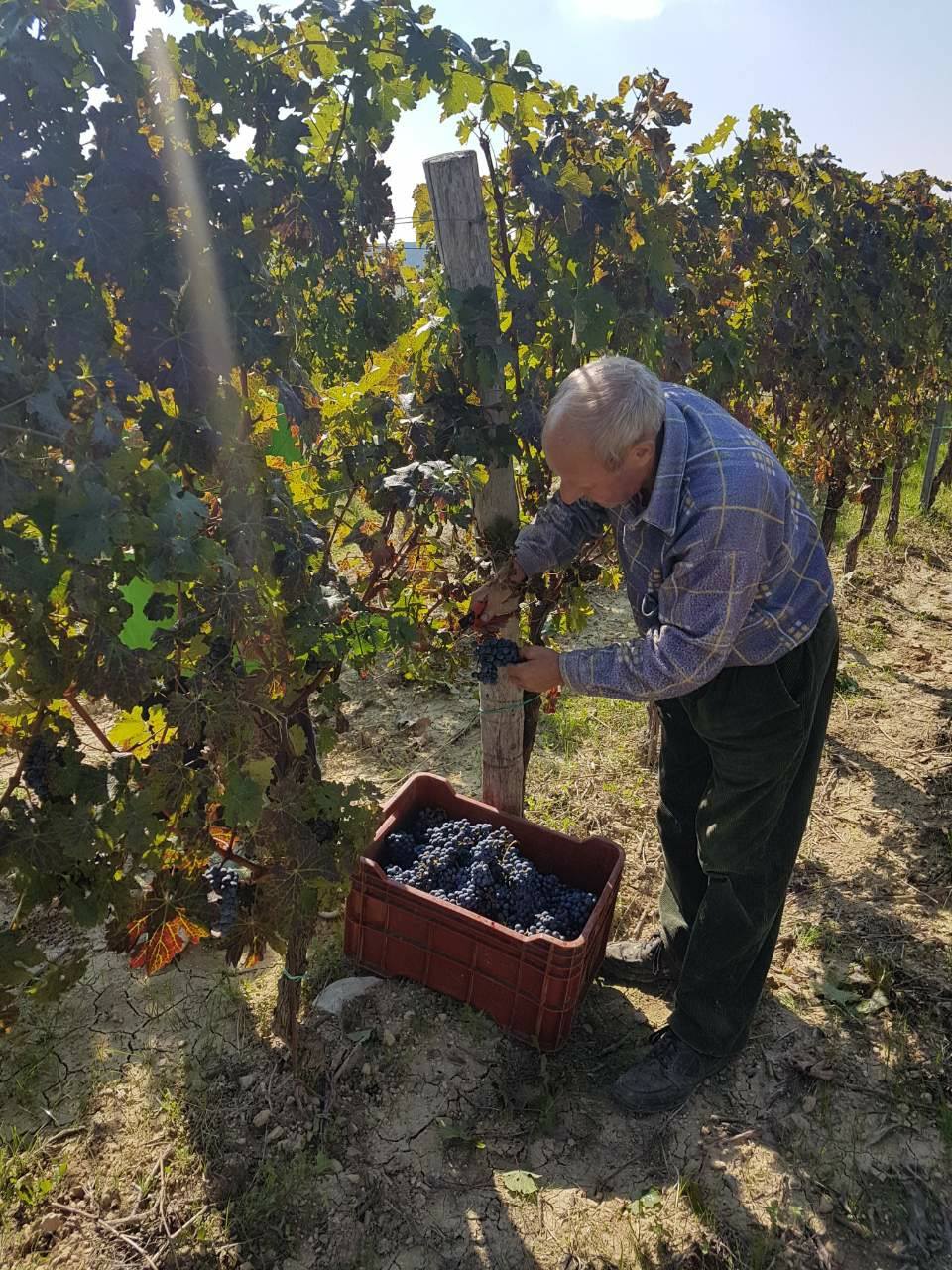 Franko, do you have a philosophy of winemaking and viticulture here?
Yes, of course. We have a tradition, and we just follow tradition, what people did centuries before...Now we are turning back, because during socialism, the wine had to be produced in quantity, a lot of wine, a lot of grapes. Now, we are going back. Our vineyards today are much, much more like the vineyards of 100 years ago.
Is it more non-interventionist now than it used to be? Is that how you would describe it?
We work in a very sustainable way. Beginning with caring for the soil, taking proper care of pruning, of the quantity. We are taking care of the quantity of pesticides we have to use. I have a weather station in my vineyard, every day sending me reports to my computer, and we are absolutely trying to be very, very soft in our approach. It's very hard, also, to be completely organic because in certain moments, it's not easy. But we are nearly organic.
Tell us about your family's history in winemaking. How long have you been making wine as a family here in Istria?
My family's been here for more than a hundred years. My grandfather started production here in 1904. Over time, we increased our quantity, but we always did it with care. Today I have a big responsibility for the family land, for the property. It's something that you must be part of, and once you are, you are also part of the philosophy. You have to take care of nature, the soil and the environment. It's part of our mission.
Franko, how do you view the future of wine in Istria, the future of your estate? Are there things that you're excited about, that you are looking forward to?
Of course. I think that we have to be part of the modern world of wine. Our goal is to offer very, very good wine to the people who visit Istria. That is the first step. We also want them to discover the olive oil, and to experience our gastronomy. Another goal is to offer our wines to some important places in the world, wine destinations, good wine lists, and good restaurants. Here, it is not enough because Croatia is a little bit unknown, and we have to work on promoting our region, and our varietals, to travel, to taste and to organize tastings. I think it's something that we have to spend another 10 years on. But we will, because it's our mission.
We have to be part of the international marketplace. Not in terms of quantity, because Croatia is a small producer, and Istria is absolutely tiny in terms of quantity. But it's important for us to be part of the story. For me, it's not important to grow into a big wine company making hundreds and hundreds of thousands of bottles. I think that we have a good volume. I just want to push the level of the quality, and to make better and better wine every year.
For more on Croatian wine check out Croatia: A Land of Wine Stories by Zeljko Garmaz