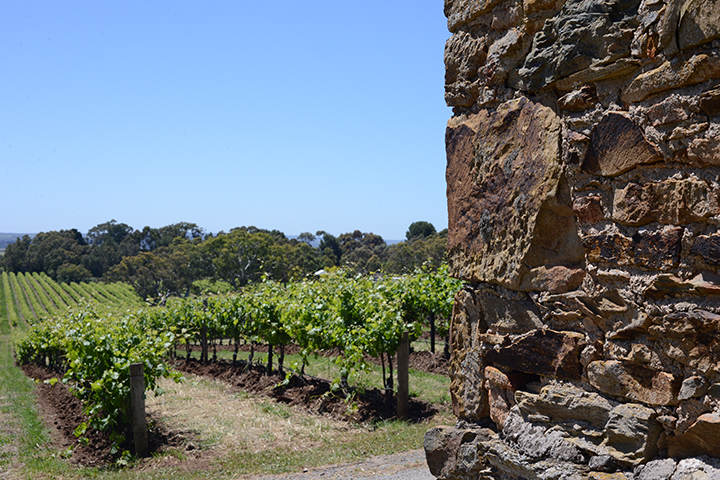 McLaren Vale is an Australian wine region approximately 22 miles south of Adelaide, situated between the scenic Sellicks Hill Range and Gulf St. Vincent beaches of South Australia. Known as the birthplace of the area's wine industry, it is home to some of the oldest grape vines in the world and is internationally celebrated for its extraordinary wines.
The area's primary economic activity was originally the cultivation of cereal crops, until 1838 when pioneers Thomas Hardy and John Reynella realized the region's potential for grape growing and planted the first vines. The area's first wineries, the historic Hardy and Seaview wineries, were in operation as early as 1850. Today there are more than 65 wineries and 270 independent grape growers in the region. The majority of these wineries are family-run, boutique-style operations, and are located in close proximity to McLaren Vale's main street.
McLaren Vale experiences a Mediterranean climate with four distinct seasons. Because of its location close to the sea, frost and drought are rare. In addition, there are many different types of soil in the region, ranging from fertile red-brown soil, terra rossa, soft and sandy soil, and dark, crackly clays. The variety of soil types is reflected in the diversity of wines produced in the region.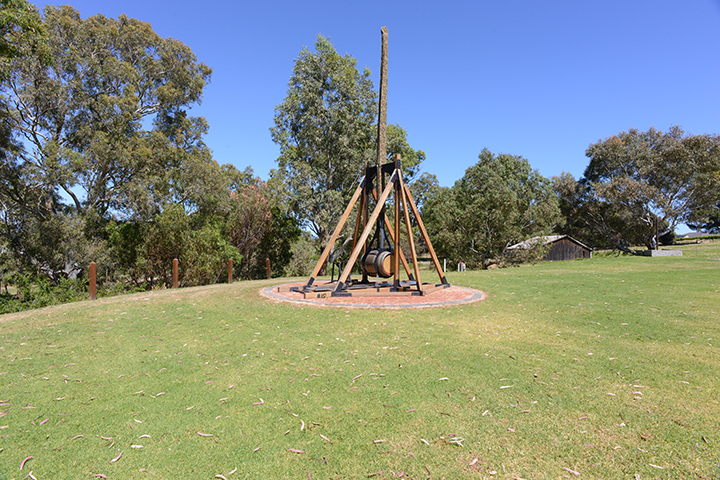 The climate and soil conditions of McLaren Vale are ideal for grape growing, with Shiraz being the most important variety cultivated in the region and accounting for about half of the area's total production. The fruit produced is generally intense in flavor and the rich purple-hued wine can last decades in the bottle. In addition to Shiraz, McLaren Vale also produces Chardonnay, Cabernet Sauvignon, Grenache, Merlot, Sauvignon Blanc, and Riesling.
Read our feature on the McLaren Vale here.
Hotel Recommendations
The Vineyard Retreat Mclaren Vale
165 Whitings Road
Blewitt Springs, McLaren Vale, South Australia 5171
Australia
tel: +61 420 370 310
Benjamin on Franklin Hotel
233 Franklin St
Adelaide, South Australia 5000
Australia
tel: +61 08 8231 4380
Gilbert Street Hotel
88 Gilbert St
Adelaide, South Australia 5000
Australia
tel: +61 8231 9909
Wine & Roses Bed & Breakfast
39 Caffrey Street
McLaren Vale, South Australia 5171
Australia
tel: +61 8 8323 7654
McLaren Vale Motel & Apartments
Main Road & Caffrey Street
McLaren Vale, South Australia 5171
Australia
tel: +61 8 8323 8265
Peppercorns Bed & Breakfast
3 Baron Street
Adelaide, South Australia 5168
Australia
tel: +61 8 8386 3504
Serafino
39 Kangarilla Road
McLaren Vale, South Australia 5171
Australia
tel: +61 8 8323 8911
Restaurant Recommendations
Oscars
201 Main Road
McLaren Vale, South Australia 5171
Australia
tel: +61 8 8323 8707
d'Arry's Verandah Restaurant
Osborn Rd
McLaren Vale, South Australia 5171
Australia
tel: +61 8 8329 4848
The Elbow Room
Corner Stumphill & Main Roads
McLaren Vale, South Australia 5171
Australia
tel: +61 8 8323 8686
Vasarelli Cellar Door Restaurant
169 Main Road
McLaren Vale, South Australia 5171
Australia
tel: +61 8 8323 7980
The Kitchen Door Restaurant
Pennys Hill Winery
Main Road
McLaren Vale, South Australia 5171
Australia
tel: +61 8 8556 4460
Watch our interviews with McLaren Vale winemakers: